Whether you're a die-hard adventurer, a foodie traveler, or a meandering road tripper, you'll find no shortage of amazing things to do in Vermont.
Yes, Vermont is one of the smallest states, both geographically and by population, but it's got a lot going for it, and if you add these items to your Vermont bucket list, you'll never run out of things to do!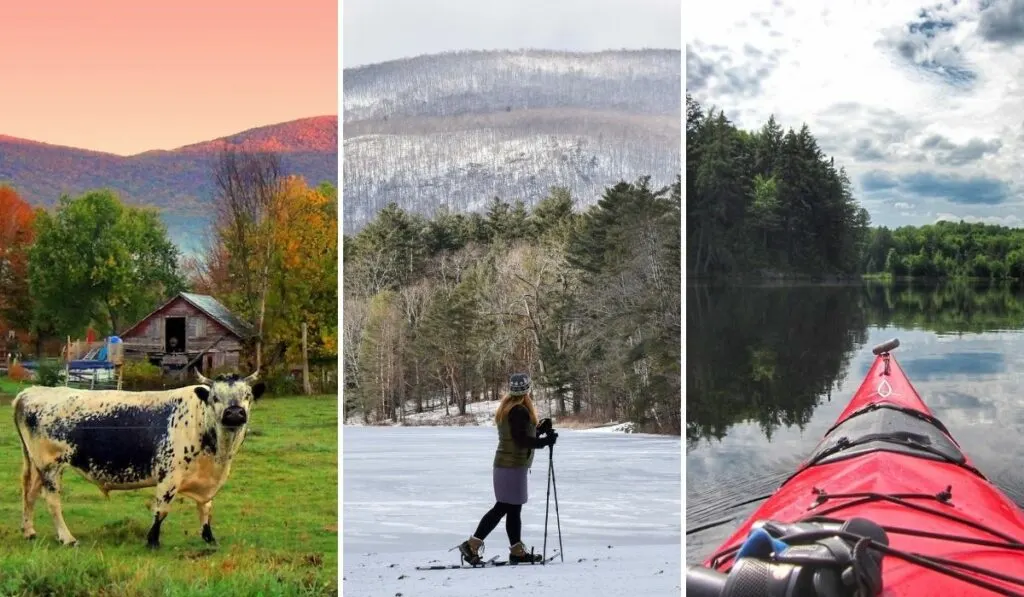 First of all, you can drive from one end of the state to the other in about three hours.
Regions in Vermont are small and easy to explore. Vermont also has the four-season thing pretty much nailed down. You can expect oodles of fluffy white snow in the winter, breathtaking fall foliage in autumn, and sweltering heat in the summer.
Spring is full of wildflowers, and mud season is full of… well, you get the idea!
Here are all the best things to do in Vermont from a local who's done them all.
We've sorted everything into categories — outdoors; art, history, and culture; eating and drinking; special events; and seasonal activities.
Bookmark this post, and you'll never have to wonder what to do in Vermont ever again.
---
Want a printable Vermont bucket list of all the best things to do in Vermont? Sign up below and we'll send you one!
---
Things to do in Vermont: Outdoors
Vermont takes its outdoor pursuits very seriously!
We've got hiking trails and biking trails, lakes and rivers for paddling, swimming, and fishing, and a whole mountain range to explore.
Whether you're looking for a stroll through the woods, a magical sunset, or a backcountry escapade, Vermont will deliver.
Here are some fabulous things to do in Vermont when you want to get outside.
1. Watch a Magical Lake Champlain Sunset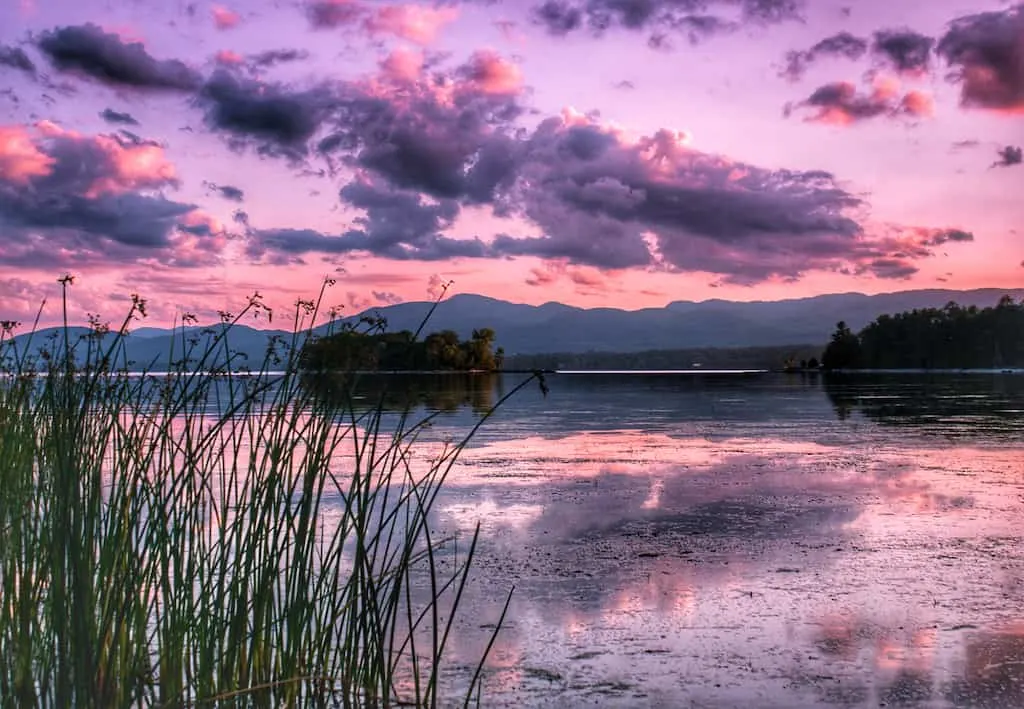 Lake Champlain makes up much of the border between Vermont and New York, stretching 107 miles from West Haven all the way to the Canadian Border. From the Vermont side of the lake, visitors are treated to far-reaching views of the Adirondack Mountains, and when the sun sets, the combination of mountain peaks and a firey sky is not to be missed.
There are dozens of public access points to catch a fabulous sunset. My first choice is Oakledge Park in the south end of Burlington, but you can ride along the bike path between Oakledge and Colchester for sublime western views.
Outside of Burlington, catch the sunset from Button Bay State Park, Shelburne Farms, Mount Philo State Park, or Kill Kare State Park in St. Albans.
2. Explore an Ancient Fossil Reef in Vermont
Step back in time and explore one of the oldest known fossil reefs in the world!
Lake Champlain was once part of a tropical sea, and the fossilized plants and animals at the Chazy Reef are approximately 480 million years old. The Chazy Reef is just part of a 1,000-mile ridge from the ancient Iapetus Ocean that extends from Newfoundland to Tennessee.
You can visit two preserves on Isle La Motte, the 20-acre Fisk Quarry Preserve and the 83-acre Goodsell Ridge Preserve.
3. Hike a Section of the Long Trail – America's Oldest Long-Distance Trail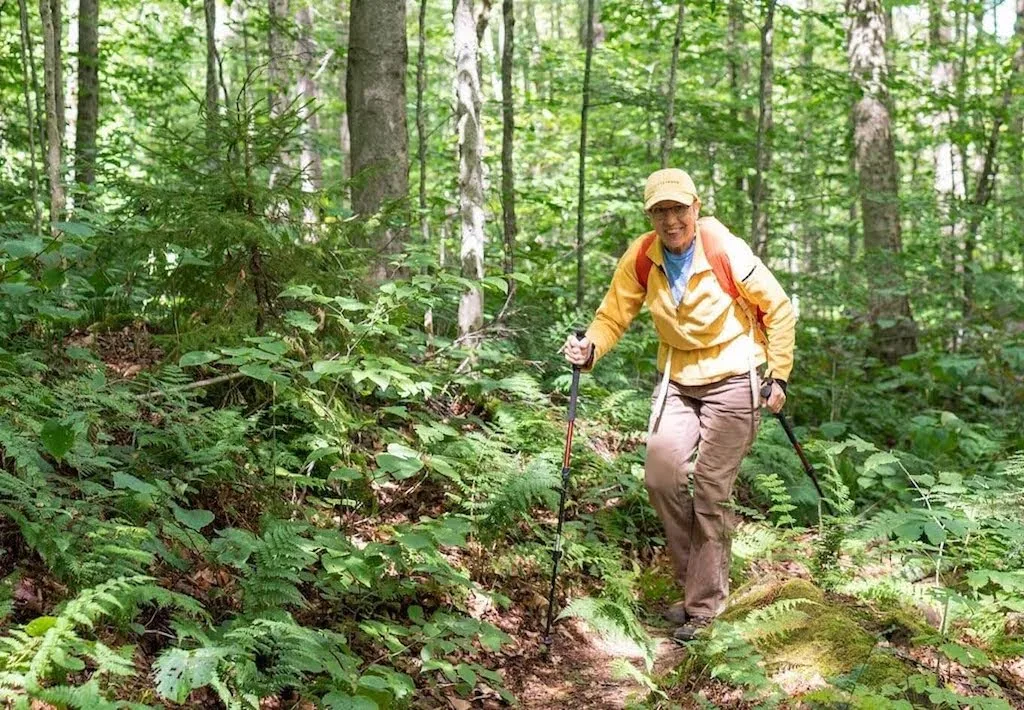 Did you know that the Long Trail in Vermont was the first long-distance hiking trail in the United States?
This 272-mile trail follows the ridgeline of the Green Mountains from the Vermont-Massachusettes state line in the south to the Canadian border in the north. Volunteers began working on the Long Trail in 1912 when a route from Sterling Pond to Camel's Hump was cleared.
Today, the beloved Long Trail is enjoyed by numerous backpackers and day hikers, who come to the woods to find solitude, challenge themselves, and escape the confines of modern life, if only for a short period.
You can enjoy the Long Trail too! No matter which part of Vermont you visit, you're probably less than an hour's drive from a trailhead that will connect you with the Long Trail. And if hiking in Vermont is something you want to do again and again, check out the third edition of AMC's Best Day Hikes in Vermont, authored by Yours Truly!
4. Canoe to a Remote Campsite on Green River Reservoir
There are a few remote camping spots in Vermont that you can only get to by kayak or canoe, but the most gorgeous spot has got to be Green River Reservoir State Park in Hyde Park.
This 653-acre lake is completely undeveloped, with 27 private campsites that require a one to two-mile paddle from the launch site.
Reserve your campsite ahead of time, and prepare for a summer adventure you won't soon forget.
5. Ride Your Bike for 13 miles on the Island Line Rail Trail
Hug the eastern shore of Lake Champlain as you ride 13.4 miles from Oakledge Park in Burlington to the Colchester Causeway on the Island Rail Trail. This truly is one of the most beautiful bike paths in the country – the scenery is beyond gorgeous and there are numerous spots to swim along the way.
In the summer, riding your bike along Lake Champlain is absolutely one of the best things to do in Vermont.
Don't have a bike of your own? You can rent one at Local Motion in downtown Burlington.
6. Hike to a Beautiful Vermont Waterfall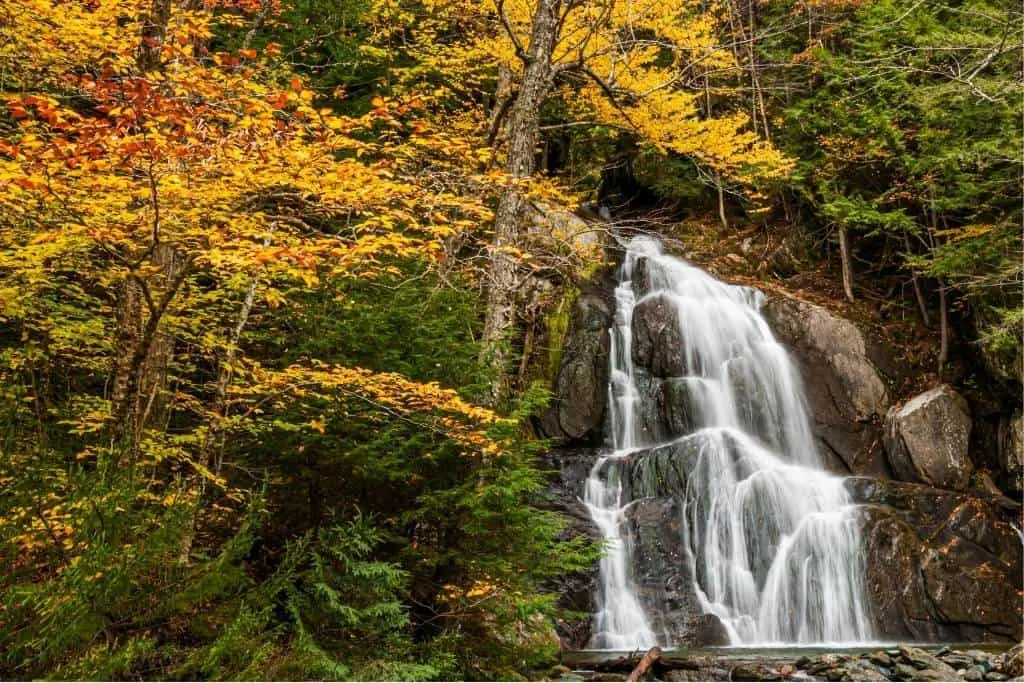 Planning a Vermont vacation and want to include some fabulous waterfalls in your itinerary?
Vermont is probably more well-known for its beer and ice cream than its waterfalls, but just because they aren't famous, doesn't mean they aren't beautiful.
The good news is that most of Vermont's most gorgeous waterfalls are easy to get to without much hiking, and some of them are also perfect for swimming.
If you're all about chasing waterfalls, be sure to purchase Vermont Waterfalls before your trip to Vermont.
7. Drive to the top of Vermont's Tallest Mountain
That would be Mount Mansfield, at 4,395 feet. There are several ways to hike to the top of Mount Mansfield, but only one way to drive to the top. The historic Auto Toll Road is maintained by Stowe Mountain Resort. The road to the top is 4.5 miles and not suitable for RVs, trailers, or motorcycles.
The Auto Toll Road in Stowe is open from late May to mid-October from 9:30 am to 4:30 pm. Tickets are $32 for the car and driver and $12.00 for each additional passenger.
8. Hike to the Top of Camel's Hump
Camel's Hump is another iconic peak in Vermont that requires a bit more work to get on top of.
Unlike Mount Mansfield, Camel' Hump is completely undeveloped, and one of the best hikes in Vermont for peak baggers.
At 4,083, Camel's Hump is the third tallest mountain in Vermont and one of just five peaks over 4,000 feet. It's also one of just three alpine tundra zones in Vermont (Mt. Mansfield has alpine tundra as well).
Our favorite way to hike Camel's Hump is to head up Burrows Trail to the Long Trail south, and then back to our car via Forest City Trail. This strenuous hike totals 5.3 miles.
9. Have a Picnic at the Zen Gardens in Taconic Mountains Ramble State Park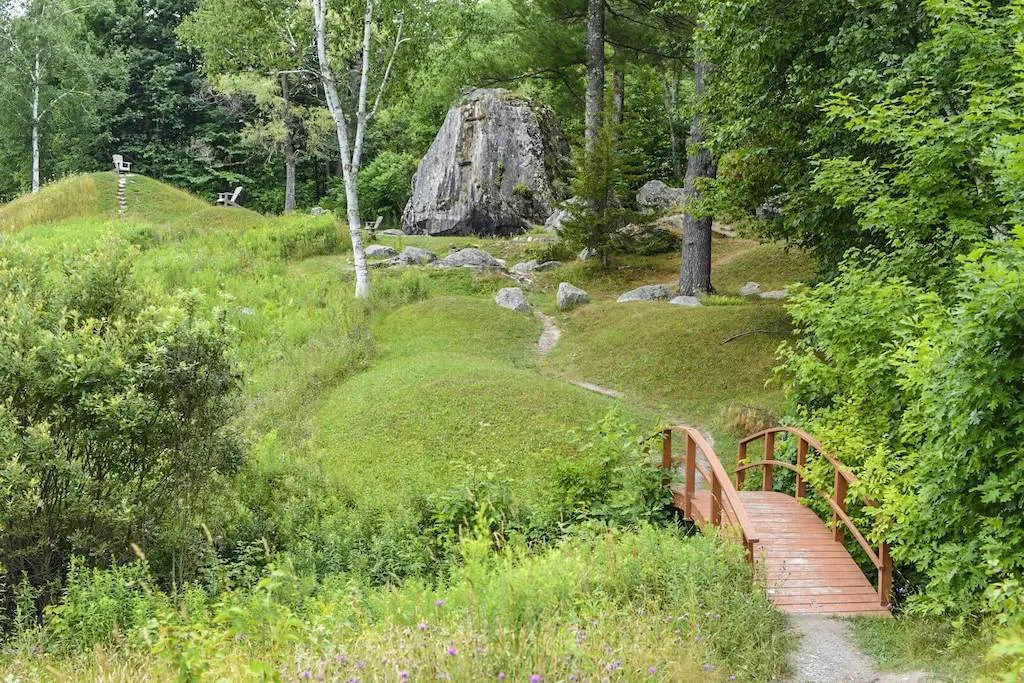 Taconic Mountains Ramble State Park is one of Vermont's newest state parks, and we think it's one of the most unique as well.
This is a day-use park without many amenities. There is a portable toilet near the parking area, but the rest of the property remains largely undeveloped. The Japanese garden is located down the hill from the parking area and is the perfect spot for a relaxing picnic.
The hiking trails up to Mount Zion Major or Mount Zion Minor are both short with big views at the end. You can do them both in under an hour.
10. Ski the East at a Vermont Ski Resort
If you're a skier or snowboarder, you already know far more than I do about Vermont's incredible mountain resorts. As a parent of kids who learned to ski on Vermont's mountains, I can recommend a few places for family-friendly ski vacations.
My first choice would be Smuggler's Notch, which has grown exponentially since I worked there over the course of a few winters while I put myself through college. Smuggs is a great spot for your very first ski vacation. I took a few lessons on the slopes at Smuggs before I realized that skiing was not my thing.
Want advice from people who know more about skiing than I do? Head over to Ski Vermont for information about skiing and snowboarding throughout Vermont.
11. Visit Vermont's Only National Park Unit
Marsh-Billings-Rockefeller National Historical Park is located in Woodstock, Vermont within walking distance from historic Woodstock Village. Part nature preserve, part history museum, the national park service calls this unique park, "the only national park to tell the story of conservation history and the evolving nature of land stewardship in America."
Visit this beautiful park to explore miles of woodland trails for free, or reserve a tour of the mansion, gardens, and/or grounds for a small fee.
12. Watch Hang Gliders on Mt. Ascutney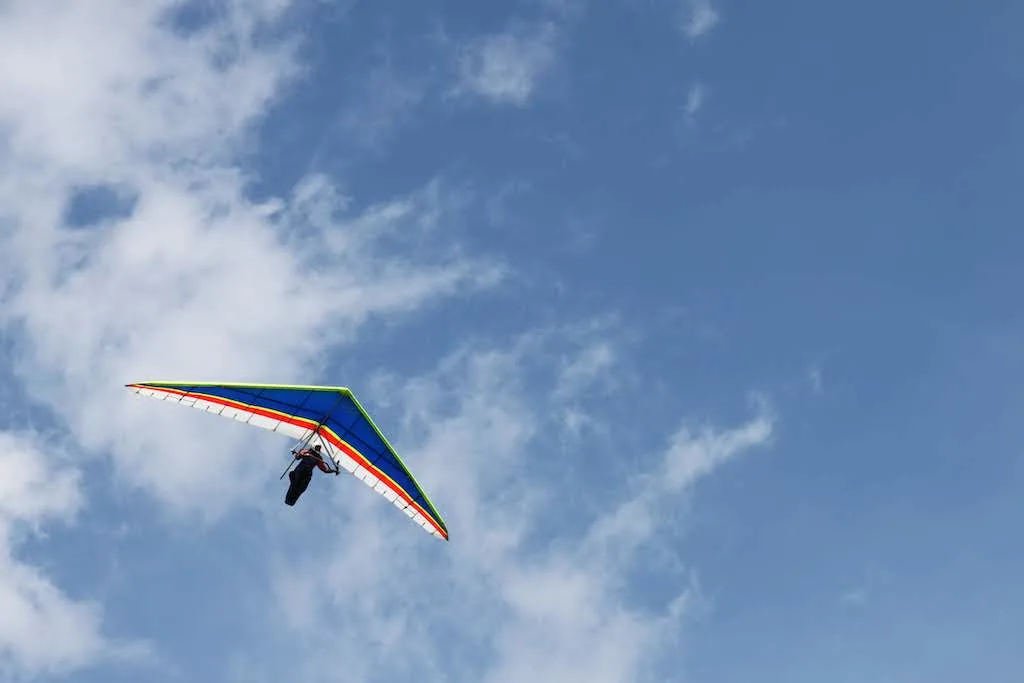 There are lots of reasons to visit Mt. Ascutney in Windsor, Vermont. Not only can you hike to the top on one of four trailheads, but you can also drive to the top for neverending views that you don't have to work for.
Mt. Ascutney is also one of the top hang-gliding destinations in New England. Even if you're not a daredevil, you can often watch them take off from the summit platform and glide through the air. You can easily access the hang-glider launch on the west and south peaks from the summit parking lot.
Mt. Ascutney State Park is open from mid-May to mid-October. Day use is $5 for adults and $2 for kids, plus they have a small campground with tent sites, lean-tos, and cabins.
13. Bring Your Dog to Dog Mountain in St. Johnsbury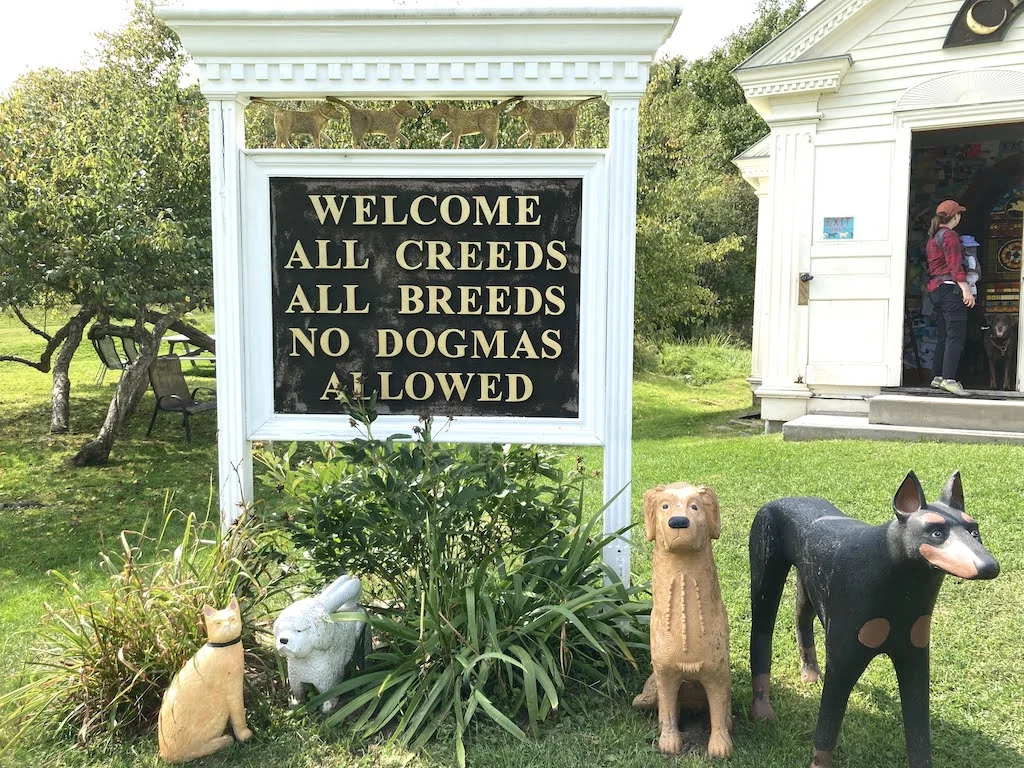 Dog Mountain is set on 150 acres on a private mountaintop in St. Johnsbury, Vermont. The grounds are always open to people and their dogs, who are free to run off-leash, play, swim, and meet other dogs!
Visit this unique destination to explore the trails with your dog and visit the Dog Chapel, where people come from all over to pay tribute to dogs they have loved and lost. Artwork by Dog Mountain creator, Stephen Huneck is available for sale in the gift shop, and special dog parties are held throughout the year.
If you're traveling with a dog, this is one of the most fun and unique things to do in Vermont.
14. Look for the Lake Monster on Lake Champlain
If you've ever spent time in Burlington, Vermont, you have undoubtedly heard about Champ, which has been making appearances in Lake Champlain for two hundred years.
Champ is said to be a relative of the Loch Ness Monster, and hundreds of people have spotted him since the first sighting in 1819. Historians think that Champ is probably a garfish, but he has also been described as an enormous serpent, with silvery scales.
Whether Champ makes his home in Lake Champlain or exists only in our imaginations, he is officially protected by both Vermont and New York.
15. Explore Vermont's Little Grand Canyon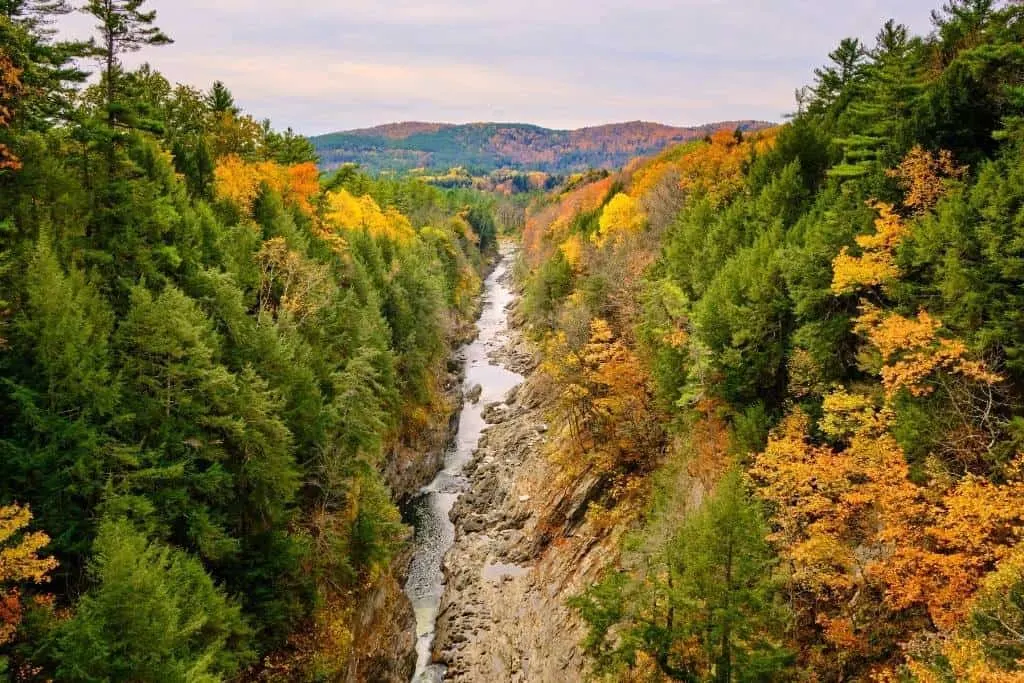 That would be Quechee Gorge, the deepest gorge in Vermont. This is a popular tourist attraction, and you can easily view the gorge by parking at the nearby visitor center and peering over the Route 4 bridge.
You can also hike down into the gorge from the visitor center or Quechee State Park.
Quechee Gorge is a popular swimming hole in the summer and the state park makes a great camping home base if you want to explore more of Quechee and Woodstock in the summer or fall.
16. Learn to Fly Fish at the Orvis Fly-Fishing School
One of the best things to do in Vermont for fishing enthusiasts is in Machester, Vermont, home to the Orvis Flagship Store and Fly-Fishing School. Head to school for a full day of perfecting your casting technique, setting up your rod, tieing on the perfect fly, and safely releasing your catch.
Orvis provides expert instructors, access to a fully-stocked casting pond, and time on the famous Battenkill River. This is a beautiful setting and a unique opportunity for anglers of all ages and abilities.
Orvis fly-fishing classes are offered between April and October for one or two-day intensives. Be sure to visit the American Museum of Fly Fishing while you're in the neighborhood.
17. Take in the view from a Vermont fire tower
If you're not afraid of heights, you can check out the views from several fire towers on top of Vermont mountains. While the towers haven't been used to detect the presence of fires in Vermont for decades, many are still maintained.
Here are a few that are worth the climb:
18. Cool Off in a Vermont Swimming Hole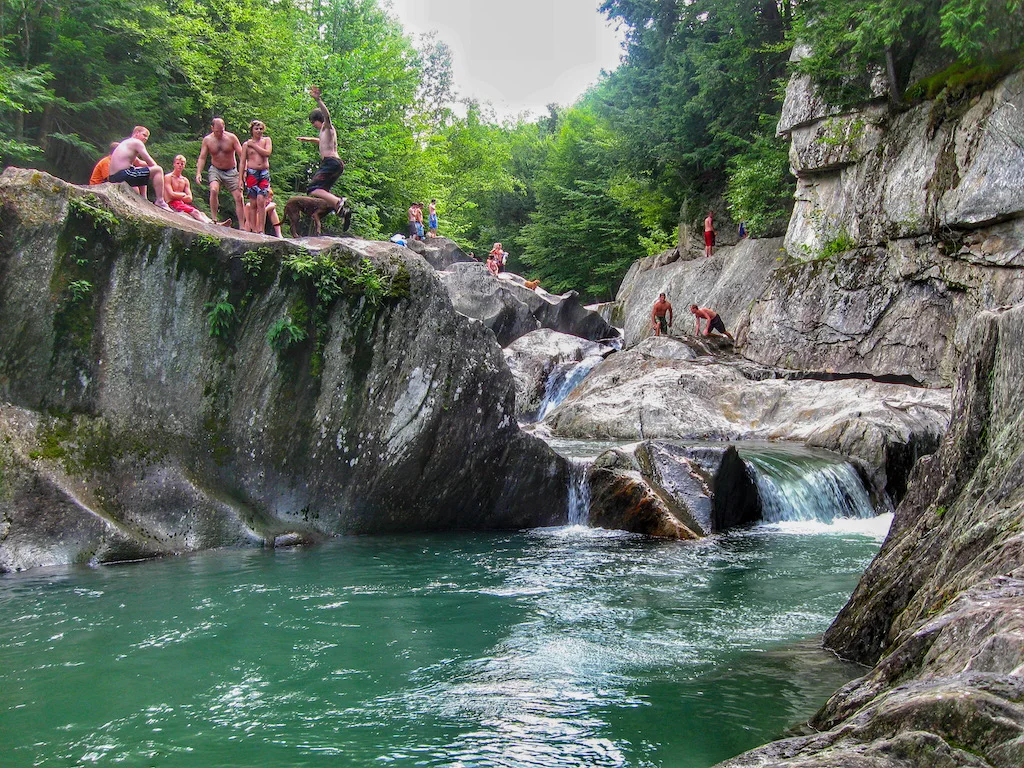 It's not summer in Vermont until you've braved the frigid waters of a local swimming hole.
Come relax by the river, have a picnic, and enjoy swimming against the current. This is where families, college students, and empty nesters all congregate on the hottest days of July and August.
Everyone has their favorite Vermont swimming holes – here are our top nine!
19. Ride the Kingdom Trails in the NEK
Come ride 100+ miles of mountain biking trails in the beautiful Northeast Kingdom of Vermont. Kingdom Trails is an incredible trail system that works with public and private landowners. Riding the trails was recently named the best thing to do in Northern Vermont by Yankee Magazine.
You can recreate on the Kingdom Trails in the summer or the winter, but you'll need to purchase an annual, monthly, or daily membership before heading out.
A robust tourism industry has developed around the Kingdom trails, so it's easy to rent equipment, go out to dinner, or find a vacation rental in the area.
20. Go Ice Skating on the Longest Ice Trail in the Country
That would be the Lake Morey Skate Trail, a 4.3-mile ice skating loop in Fairlee, Vermont. The trail is maintained by Lake Morey Resort, where you can rent Nordic skates and accessories for a small fee. Skating on the trail is free, but donations are greatly appreciated.
21. Paddle Down the Connecticut River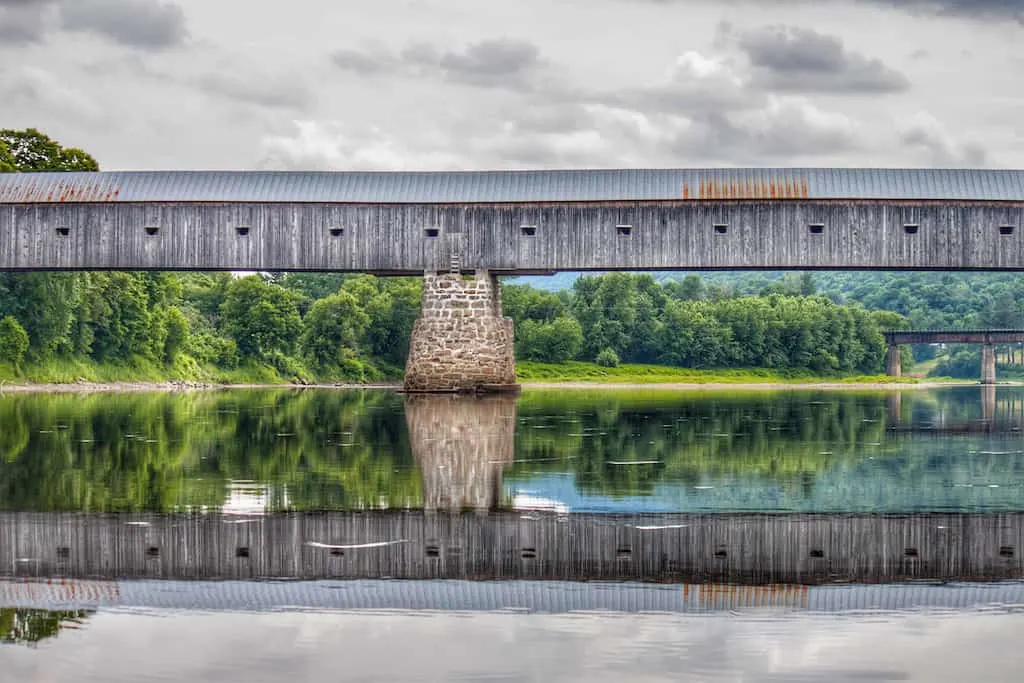 The slow-moving Connecticut River near Windsor, Vermont is a fabulous paddling destination. Cruise under the longest two-span covered bridge in North America, sip locally-crafted beers at nearby Harpoon Brewery, and pitch your tent at Wilgus State Park for a perfect paddling weekend.
Here are the logistics for planning your Connecticut River paddling trip with Great River Outfitters.
22. Discover Carnivorous Plants in one of Vermont's Largest Bogs
You can find a few natural bog communities in the state of Vermont, but one of our favorites is Peacham Bog in Groton State Forest.
Peacham Bog encompasses 748 acres of rare plant communities, including carnivorous pitcher plants and sundews. The 4.5-mile hike to Peacham Bog is a beautiful, level trail that travels through many different ecosystems with lots of chances to see birds and wildlife.
23. Camp on Burton Island on Lake Champlain
Burton Island State Park near St. Albans can only be reached by boat – either a passenger ferry or your own watercraft. Once you get to the island, you'll find an awesome trail network, waterfront lean-tos, and a small campground for tent campers.
You can rent a slip for your boat, watch the sunrise and sunset over the water, and swim and paddle to your heart's content. It's as close as you'll get to a tropical vacation in Vermont!
24. Hike Around One of Vermont's Most Beautiful Ponds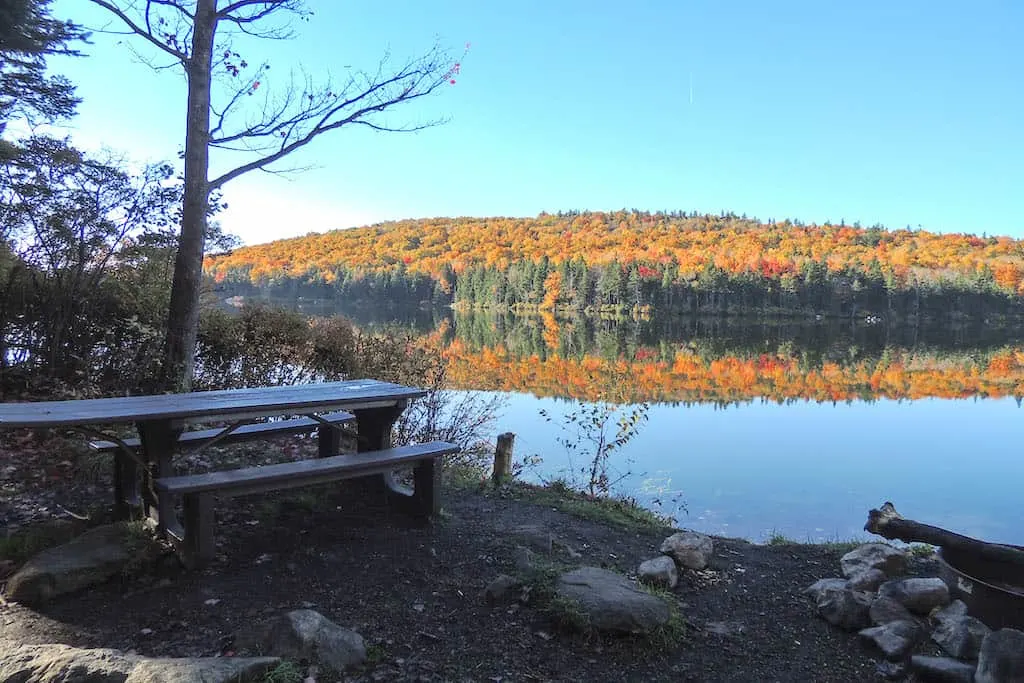 There are so many beautiful ponds in Vermont, but for fall hiking and camping, you won't want to miss Grout Pond in the southern part of the Green Mountain National Forest.
Pristine, secluded campsites dot the shoreline and a 2.6-mile trail loops around the pond. Grout Pond is delightful for swimming in the summer, and you can't beat the beauty of fall foliage reflecting in the clear waters come October. The hike around Grout Pond is one of the best things to do in Vermont in the fall.
The campground at Grout Pond is open year-round, with reservations accepted in the summer months.
25. Take in the Views from Vermont's Oldest State Park
Mount Philo State Park was Vermont's first state park, created in 1924. You can reach the summit by hiking a 1.9-mile loop that climbs 550 feet in elevation, or you can drive to the top for a mountaintop picnic and a beautiful sunset over Lake Champlain.
In addition to beautiful hiking trails, there's also a small campground at the top of the mountain with 11 campsites.
Things to do in Vermont: Art and Culture
Artists, musicians, and authors have always been inspired by Vermont's landscape and people.
Vermont's vibrant art scene is for everyone and includes world-class theater, music, and visual art exhibits, but also some eclectic attractions that you won't find anywhere else. Here are the best things to do in Vermont for lovers of art and culture.
26. Stay at Naulakha, the Former Home of Rudyard Kipling
Located in Dummerston, Vermont, Naulakha was built for Rudyard Kipling in 1892 and still houses much of the original furniture – even the desk where Kipling penned The Jungle Book.
This fully furnished three-story house is also a beautiful vacation rental. Reserve your stay through Landmark Trust USA.
27. Visit the Former Home and Grave of Poet Robert Frost
Another famous author who called Vermont home for a time was poet Robert Frost, who lived in both Shaftsbury and Ripton, Vermont.
His Shaftsbury home is now the Robert Frost Stone House Museum. Frost lived here from 1920 to 1929 when he wrote "Stopping by Woods on a Snowy Evening."
While you're in the area, head a few miles south to Old Bennington, where you can pay your respects to Robert Frost at his gravesite behind the Old First Church.
28. Check the Largest Collection of Grandma Moses Paintings at Bennington Museum
There's more than one reason to check out Bennington Museum – thought-provoking history and art exhibits, intriguing special events, and even an outdoor nature trail. But Bennington Museum is probably best known for housing the largest collection of Grandma Moses paintings in the world.
Anna Mary Robertson started painting in her seventies and became one of America's most prolific and famous self-taught artists within just a few years. Come visit the Grandma Moses schoolhouse as well as many artifacts from her painting life.
29. Catch a show at the Flynn Center in Burlington
The Flynn Center in Burlington is housed in a 1930s Art Deco theater on Main Street.
It's a fun venue to catch world-class musical performances, Broadway shows, and comedians. If you're planning a trip to Burlington, Vermont, you owe it to yourself to check out the calendar of events at the Flynn Center.
30. Visit One of Vermont's Incredible Outdoor Sculpture Parks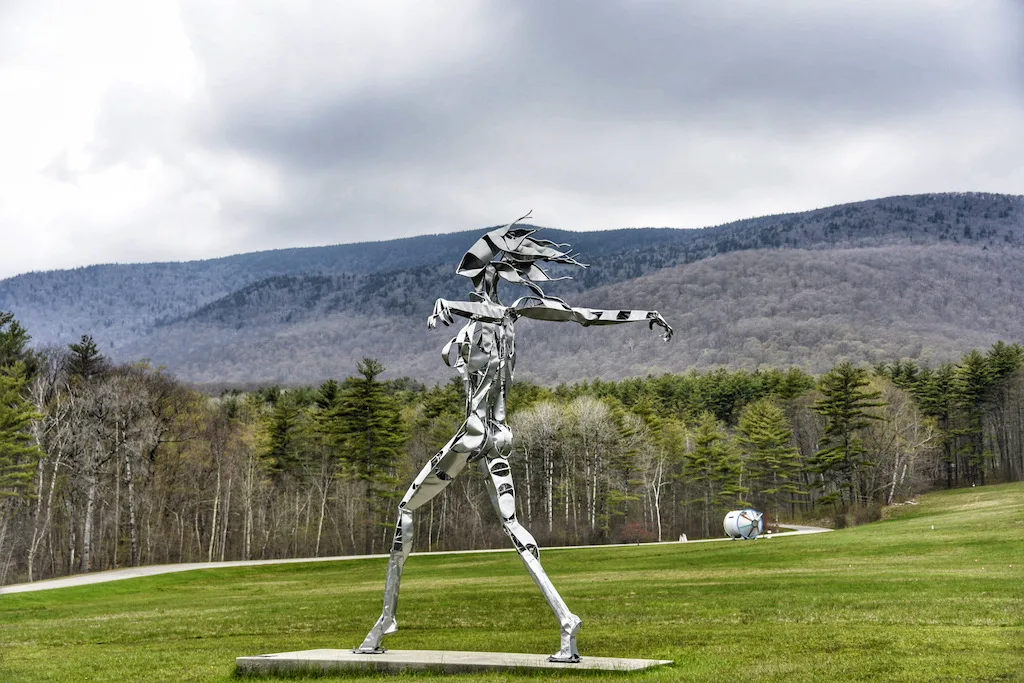 Want to see larger-than-life outdoor art installations in the wild?
Vermont is home to several awesome outdoor sculpture parks. The largely rural landscape makes an enchanting backdrop for all kinds of art installations, and as the seasons change, so does the experience.
No matter where you travel in the state, you're within a short drive of one of these incredible outdoor sculpture parks in Vermont.
Southern Vermont Arts Center, Manchester
Lemon Fair Sculpture Park, Shoreham
Path of Life Garden, Windsor
The Carving Studio &n Sculpture Center, West Rutland
West Rutland Art Park, West Rutland
Cold Hollow Sculpture Park, Enosburg Falls
Want more details? Read Incredible Outdoor Sculpture Parks in Vermont
31. Straddle the Vermont-Canadian Border in a Library/Opera House
From Southern Vermont north to the Canadian border is less than four hours, and if you visit the little town of Derby Line, which happens to be where I got my start in life, you can watch a show in Quebec while you sit in the audience in Vermont.
The Haskell Free Library and Opera House was deliberately built on the international border and opened in 1904.
32. See the "Bug Art" Exhibit at the Fairbanks Museum and Planetarium
Looking for an out-of-the-ordinary exhibit and one of the most unique things to do in Vermont?
You might want to check out Bug Art by John Hampson at the Fairbanks Museum in St. Johnsbury, Vermont. Hampson's passion for insects has been preserved using thousand of beetles, moths, and butterflies, meticulously positioned on wood and lovingly framed.
Explore the entire Bug Art collection, not to mention full-habitat dioramas, natural history artifacts, and more than 30,000 objects that focus on aspects of culture, art, and technology relating to the history, traditions, and landscape of the Great Northern Forest and around the world.
33. Explore the Expansive Shelburne Museum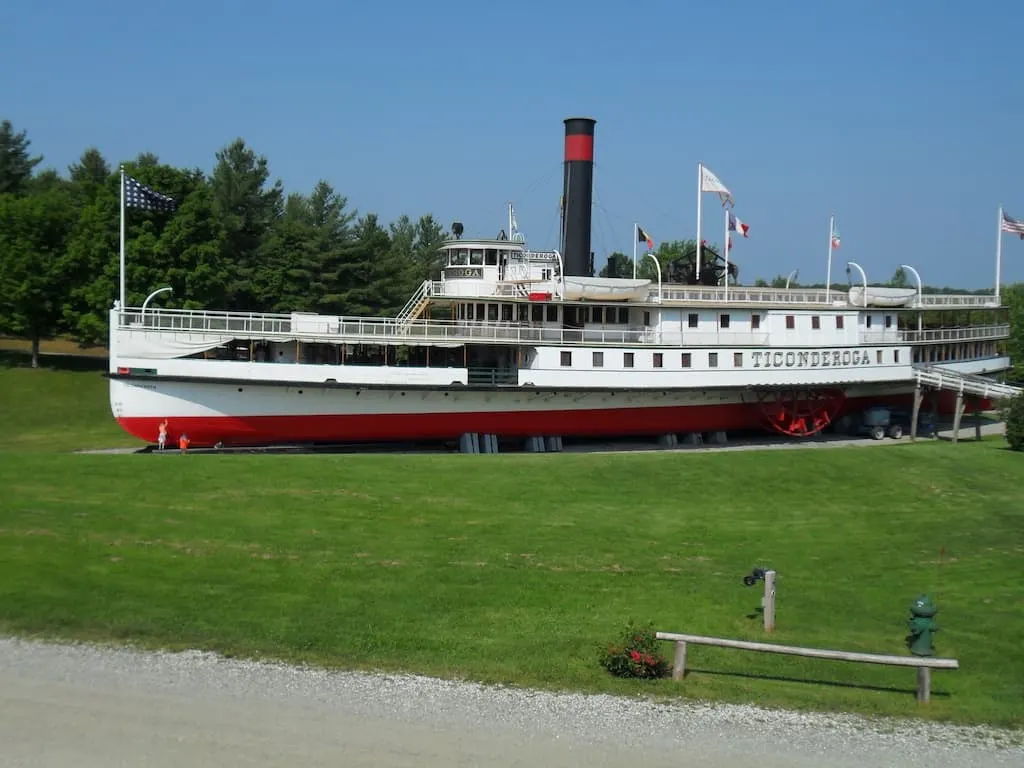 Explore more of Vermont as well as the rest of the world at the Shelburne Museum in Shelburne, Vermont. This is the largest art and history museum in northern New England and one of the top things to do in Vermont.
The Museum's 45-acre campus includes a Shaker design Round Barn, a General Store, a carousel, and the 220-foot sidewheel steamboat Ticonderoga.
Meander through acres of beautiful gardens outdoors and check out the Webb Gallery, which features important American paintings by Andrew Wyeth, Winslow Homer, Grandma Moses, John Singleton Copley, and more.
34. Visit the Whale Tail Sculpture Near Burlington
When driving on Interstate 89 between exits 12 and 13, you may have spotted two giant whale tales that appear to be diving under the hillside. "Reverence", was created by Jim Sardonis in 1989.
Carved from 36 tons of African black granite, the tails stand between 12 and 13 feet tall and are meant to symbolize the fragility of the planet.
You can hike to the Whales' Tails on an easy 1.7-mile walking path in South Burlington, Vermont.
35. Attend a performance by the Vermont Symphony Orchestra
One of the oldest state-supported symphony orchestras in the United States, the Vermont Symphony Orchestra performs indoors and outdoors throughout the year. VSO concerts are statewide, and you have more than 40 opportunities to catch a concert annually.
36. Visit the Miniature Castles in South Hero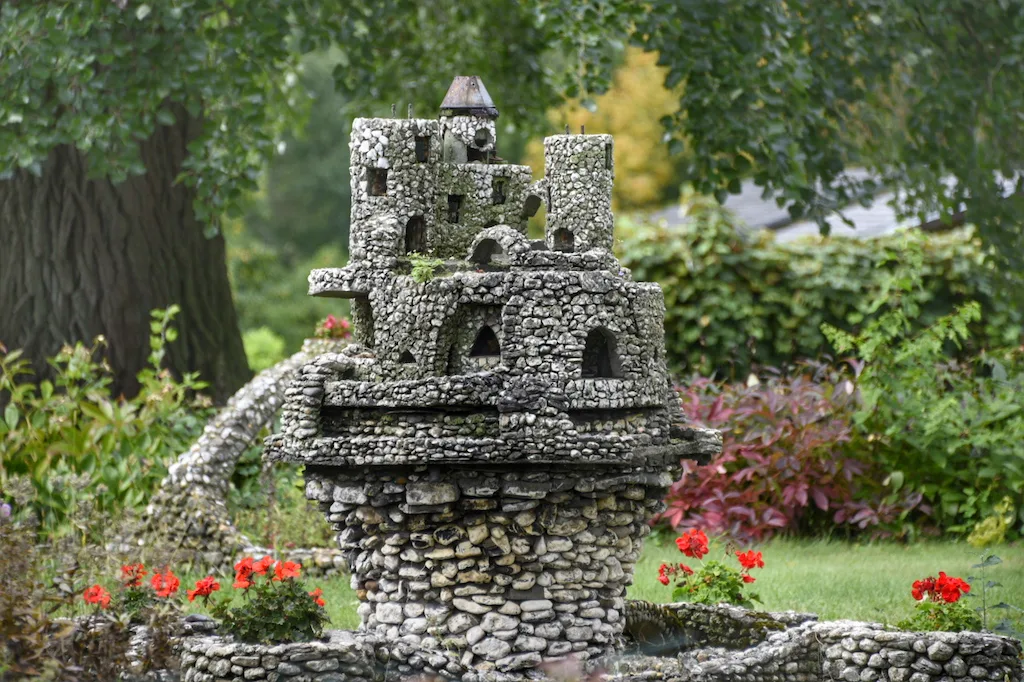 If you find yourself in the Lake Champlain Islands, you may see a variety of miniature stone castles dotting the landscape. They were created by local gardener, Harry Barber, who made the castles as a tribute to his home country of Switzerland.
While most of the miniature South Hero castles are on private property, some can be seen and photographed from the road. Here's a South Hero bicycle tour that you can follow to find four of the castles on the island.
37. Visit the Bread and Puppet Theatre in Glover, Vermont
Bread and Puppet Theatre in Glover, Vermont is one of the oldest, nonprofit, political theatre companies in the country, and features larger-than-life puppets doing outrageous things.
The Bread and Puppet Museum is housed in an unheated 150-year-old barn and is open daily between June 1st to November 1st, 10 am to 6 pm.
Bread and Puppet tours locally and around the world, but during the summer, you can catch them performing on weekends at their home in Glover.
38. Check Out the Murals of Rutland, Vermont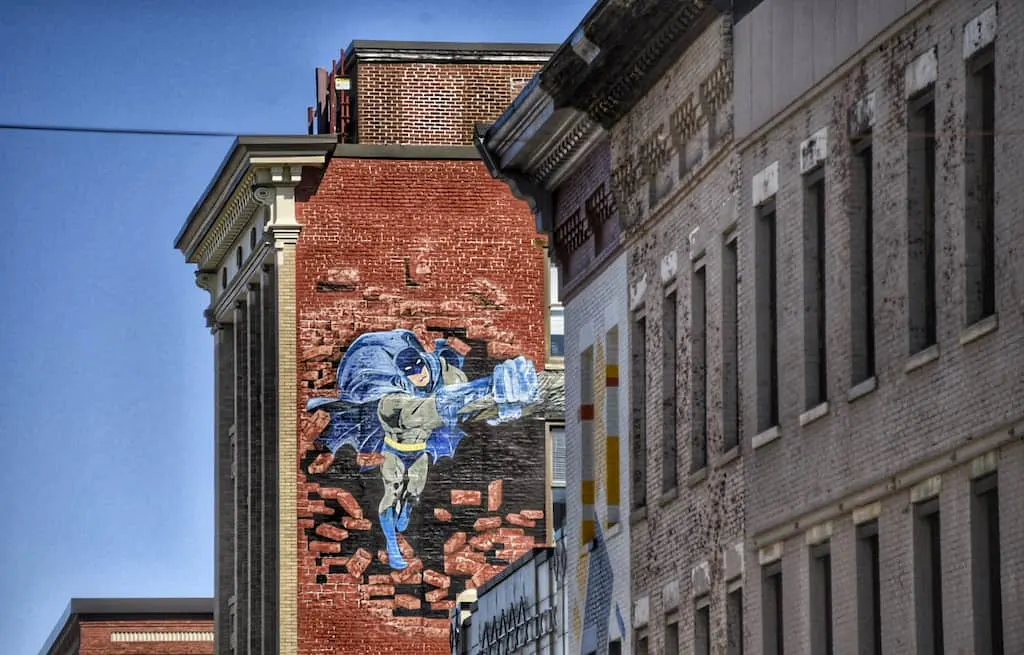 Exploring the murals and other outdoor art installations in Rutland, Vermont makes for a unique day trip.
During our 2021 visit, we discovered 15 larger-than-life murals, but there are even more now! That means we have to go back to find all the murals that we missed!
Things to do in Vermont: History and Science
Whether you love old buildings and bridges, touring historic sites and museums, or exploring hands-on science, there are plenty of things to do in Vermont to expand your knowledge.
From the expansive to the obscure, here are some of our favorite science and history attractions in the state.
39. Visit the Site of the Only Revolutionary War Battle Fought on Vermont Soil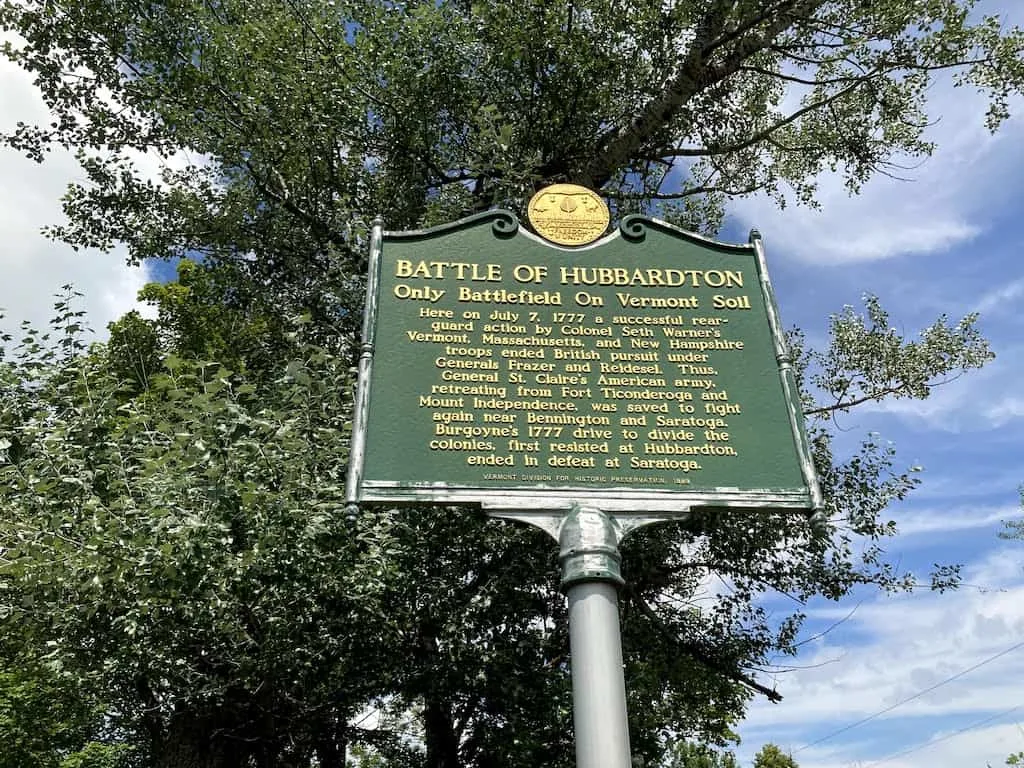 The only Revolutionary War battle fought on what would become Vermont soil happened on July 7, 1777, in Hubbardton. It is considered to be one of the most successful rear-guard actions in American history.
The trails through the fields and forest surrounding the battlefield tell the history of that day. As a bonus, you'll be treated to magnificent views of the Taconic Mountains.
You can visit the grounds of the Hubbardton Battlefield State Historic Site anytime, but if you want to check out the museum too, visit between May 28 and October 9, Thursday through Sunday, 10 am – 5 pm.
40. Visit the Old Round Church in Richmond
The Old Round Church is actually a 16-sided polygon, Constructed in 1812-13 under the direction of local craftsman William Rhodes. It was built to be a place of worship for five Protestant denominations: Baptists, Christians, Congregationalists, Methodists, and Universalists. Members of each denomination financed the construction of the church.
Today, the Old Round Church is maintained by the Richmond Historical Society. It is open to the public during the summer and fall, from 10 am – 4 pm daily.
41. Take Your Kids to Montshire Museum of Science
Kids love the Montshire Museum of Science, which has been welcoming budding scientists since 1976. Situated on 110 acres near the Connecticut River in Norwich, Vermont, the Montshire features more than 150 exhibits on nature, technology, astronomy, and the physical sciences. Trails crisscross the grounds, and numerous outdoor exhibits make this a great destination for spring, summer, and fall.
42. Explore More Than 100 Covered Bridges in Vermont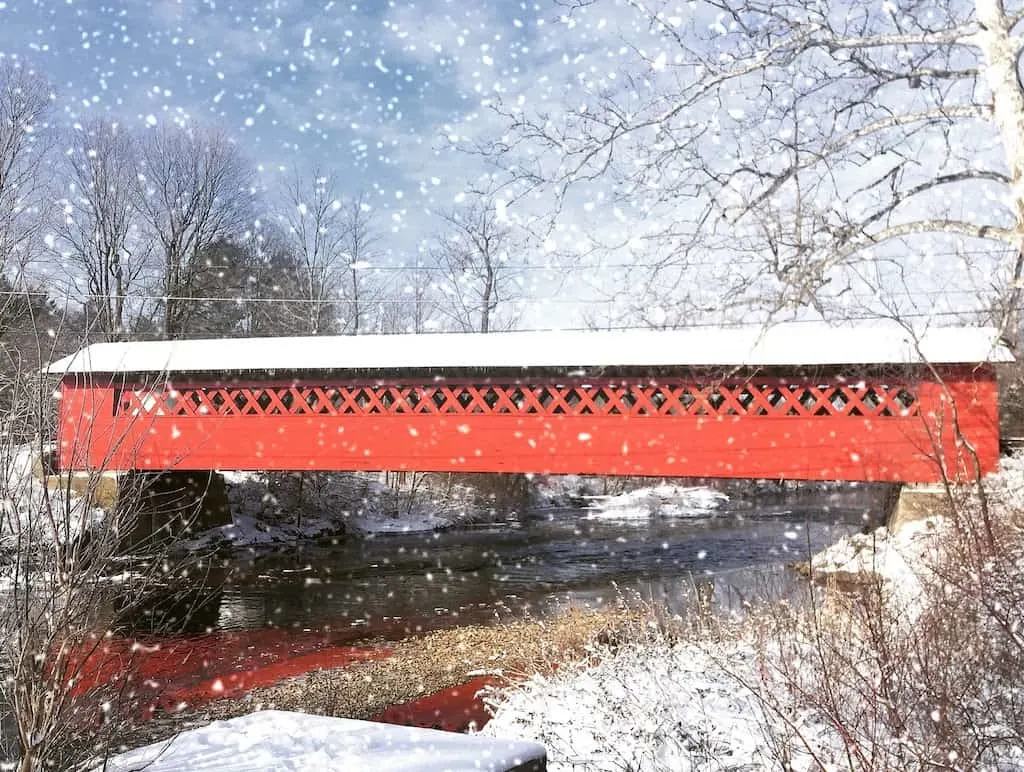 Per square mile, there are more covered bridges in Vermont than anywhere else in the United States – more than 100 in all. Most covered bridges in Vermont were built between 1825 and 1875 to prevent the trusses and decks from rotting from prolonged exposure to snow and rain.
We wrote an article about the covered bridges of Bennington County. If you want to see more, check out the Vermont Covered Bridges Society.
43. Befriend an owl or a hawk at the Vermont Institute of Natural Sciences
Located in Quechee, Vermont, the Vermont Institute of Natural Science specializes in avian rehabilitation, conservation, and nature education.
The non-profit organization was founded in 1972 and the VINS Nature Center features raptor and songbird exhibits as well as a forest canopy walk. Checking out VINS is one of the best things to do in Vermont for wildlife lovers.
VINS is open daily from 10 am – 4 pm.
44. Visit the Homes of Two Former Presidents from Vermont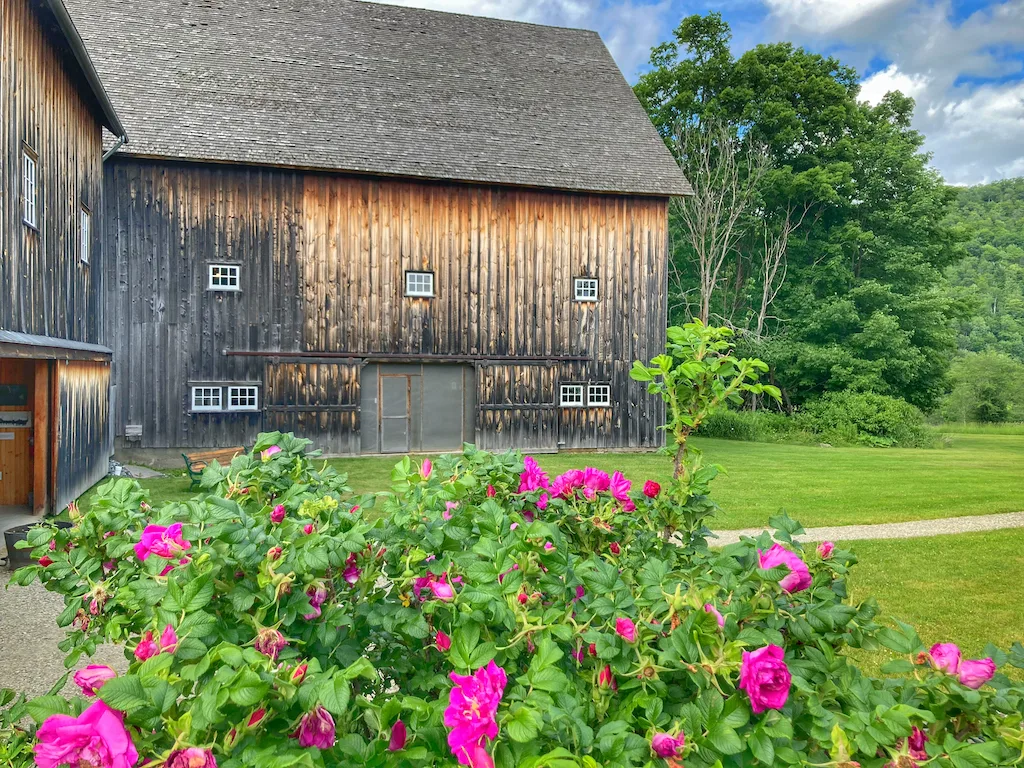 Two US presidents called Vermont home, Chester A. Arthur, the nation's 21st president was born in Vermont in 1829. You can visit a reconstruction of his boyhood home in Fairfield, Vermont. The President Chester Arthur Historic Site was Vermont's first state-run historic site. Interior exhibits will be closed in 2022, but the grounds are always open.
President Calvin Coolidge was our 30th president, and the President Calvin Coolidge State Historic Site in Plymouth Notch preserves his birthplace and childhood home.
Today, the Coolidge Homestead is furnished exactly as it was when Vice President Calvin Coolidge took the oath of office following the unexpected death of President Warren G. Harding. Over the next 40 years, the State of Vermont obtained ownership of the major parcels of land and significant buildings comprising the village to ensure the preservation of Plymouth Notch as Calvin Coolidge remembered it.
Visit President Calvin Coolidge Historic Site between May 26 and October 22, between Tuesday and Sun day, from 10 am – 5 pm. Tickets are $12.00 for adults. Children under 15 are free, and a family pass for up to 8 people is $30.
As a photographer, a visit to the Calvin Coolidge Historic Site is one of my favorite things to do in Vermont. There are so many beautiful buildings!
45. Tour the Largest Open-Pit Granite Quarry in the World
It's 600 feet deep and filled with dazzling turquoise water. The Rock of Ages Quarry is also one of Vermont's oldest quarrying operations. The site has been continuously quarried since the early 1880s and the beautiful Barre granite has been used in historic buildings and monuments throughout the United States.
40-minute tours are offered Monday through Friday during the spring, summer, and fall. Rates are $8.00 per adult | $7.00 per senior (62+) | $4.00 per child (6-13) | Children under 5 are admitted for free.
46. Check out Hope Cemetery in Barre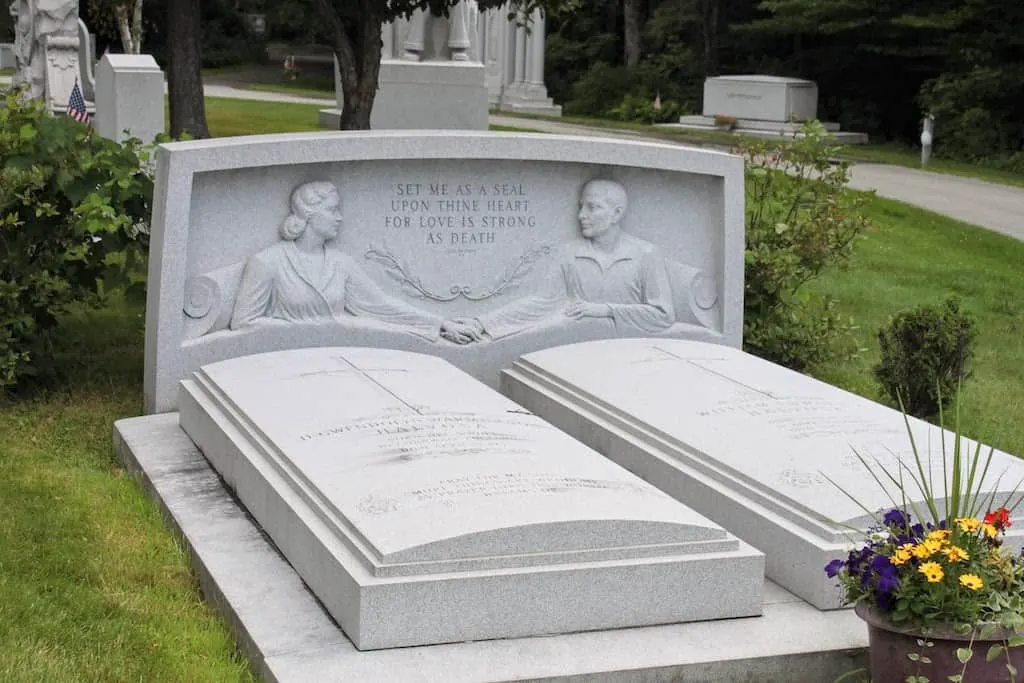 While visiting the Granite Capital of the World, be sure to stop by Hope Cemetery in Barre. Here you'll find stones, monuments, and memorials from many of Barre's most famous stone carvers. Established in 1895, Hope Cemetery consisted then of 53 acres designed and planned by the renowned landscape architect Edward P. Adams.
With more than 10,000 tombstones, Hope Cemetery is as much a museum of granite as it is a sacred resting ground.
47. Visit Vermont's Oldest Town, Incorporated in 1735
Vermont's oldest town is Westminster, chartered in 1735 by the Province of Massachusetts Bay and called New Taunton or Township Number One. Westminster is a small town with pastoral surroundings on the bank of the Connecticut River. There are a few old buildings in Westminster and a small downtown area.
48. Visit the Former Estate of Robert Todd Lincoln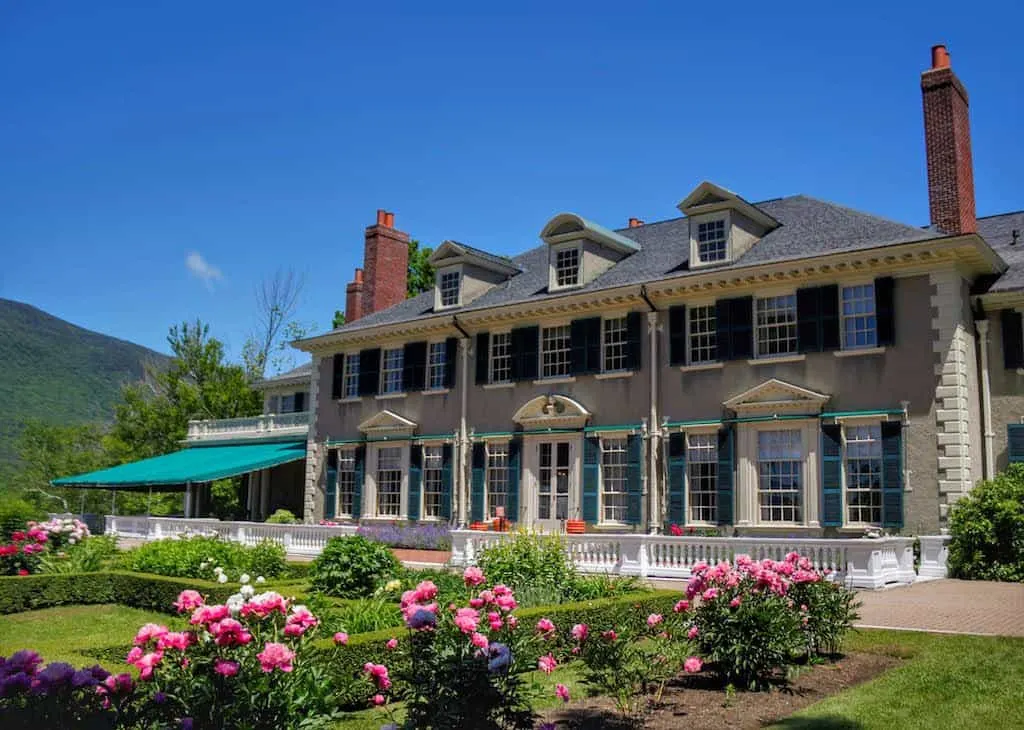 Robert was the only child of Mary Todd Lincoln and Abraham Lincoln to survive to maturity. The Lincolns built Hildene in Manchester, Vermont as a summer home at the turn of the 20th century. It has been beautifully restored to include the estate, gardens, a working farm, a restored Pullman car, and woodland trails.
Hildene offers guided and self-guided tours of the house. The home and grounds are open Thursday through Monday, 10 am-4:30 pm. $23 for adults | $6 for kouth (6 to 16) | Members and children under 6 are free.
We recommend visiting Hildene when the peonies are blooming in May and June. They are highlights of the back garden and the views are incredible.
49. Visit One of the Oldest Log Cabins in the United States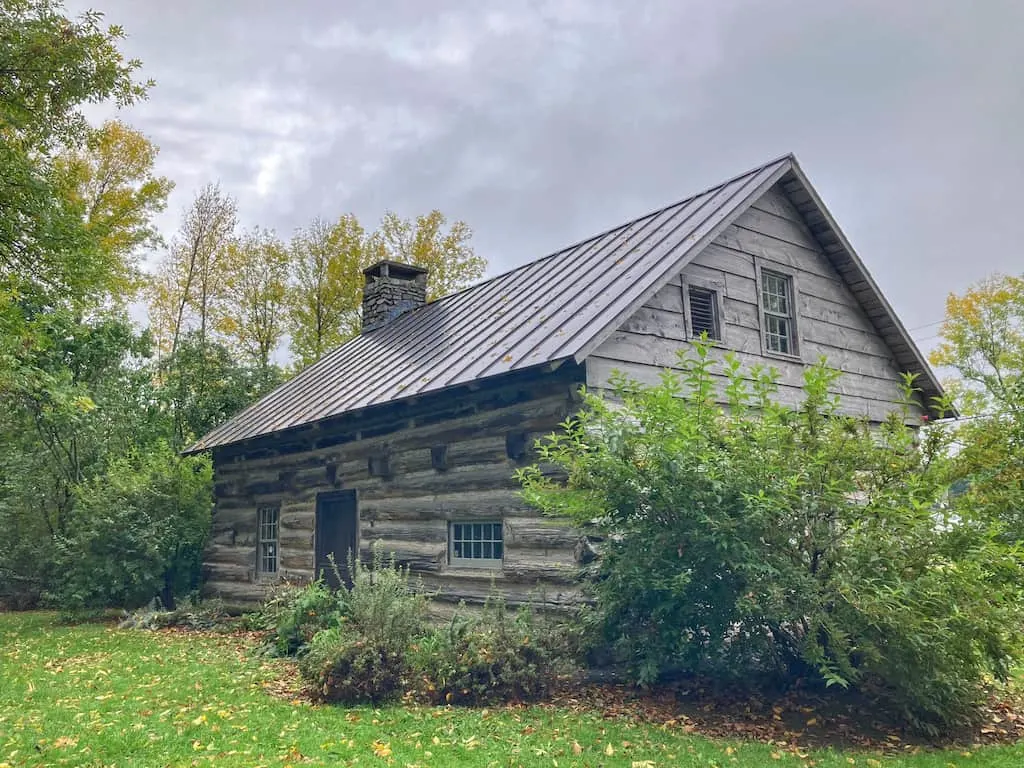 Built in 1783, the Hyde Log Cabin is the oldest log cabin in Vermont and one of the oldest in the United States. It was built by Jedediah Hyde, a Revolutionary War soldier, who was one of the first people to settle in the Islands.
Visit the Hyde Log Cabin on weekends from July 4 through mid-October.
50. Stay in Vermont's Only Art Deco Hotel
The Latchis Hotel and Theatre first opened in 1938 right in downtown Brattleboro, which is a fabulous weekend destination. Travel back in time and stay in vintage rooms that feature both mountain and city views.
The Latchis Theatre is located right downstairs. This Greco Deco Theatre is a member of the League of Historic American Theatres and a swanky spot to catch a movie or concert.
51. Visit the Echo Center on the Lake Champlain Waterfront
Located on the waterfront in Burlington, the ECHO, Leahy Center for Lake Champlain features more than 100 interactive exhibits; and 70 species of fish, reptiles, and amphibians. This natural history and science museum tells the story of the Lake Champlain basin with interactive exhibits, a 3-D theater, and live animals.
The Echo Center is open daily from 10 am – 5 pm. Tickets are $18 for adults, $16 for students and seniors, and $14.50 for children 3 to 7. Members are always free.
52. Visit Vermont's Most Visited Historic Site and Tallest Building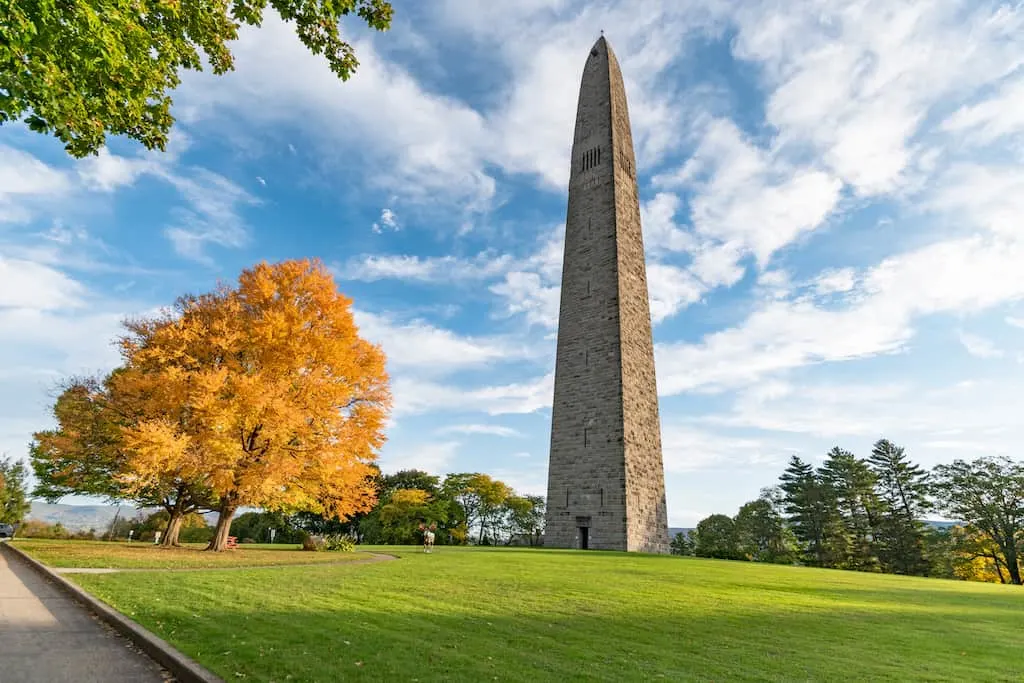 Visit the stately Bennington Battle Monument, built to commemorate the Battle of Bennington, which actually took place in nearby New York on August 16, 1777. The Bennington Battle Monument is 306 feet 4 and 1/2 inches tall and was completed and dedicated in 1891.
You can take an elevator to the top of the Bennington Monument every day between May 26 through October 31, 10 am to 5 pm. Tickets are $6 for adults and $2 for children 6 to 14.
53.
Walk Around the Nation's Smallest Capital City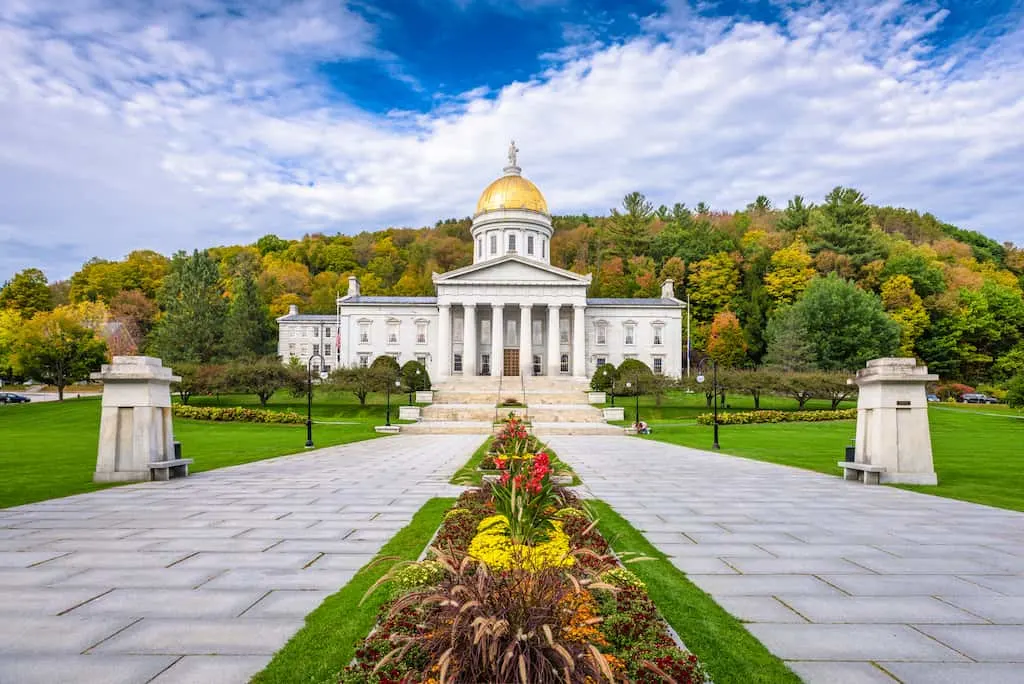 With a population of just under 8,000 people, Montpelier is the smallest state capital in the country. Despite its demure size, Montpelier has a vibrant downtown, a lively music and arts scene, fabulous dining, and lots of outdoor recreation.
Be sure to visit the Vermont State House, one of the oldest and best-preserved of the nation's state capitols. After 140 years, the State House Chambers are the oldest legislative chambers in their original condition in the United States.
54. Learn About Vermont's Maritime History at the Lake Champlain Maritime Museum
At the Lake Champlain Maritime Museum, you can tour the underwater shipwrecks at the bottom of the lake without getting wet. Many of the shipwrecks are part of the Vermont Underwater Historic Preserves. You can take a boat out and explore these treasures with a guide using an ROV with a robotic camera.
The museum includes indoor and outdoor exhibits, historic boats, a boat shop, an archaeology lab, a theater, and a research space. It's open between May and October each year, and admission is free for all visitors.
55. Learn About the Underground Railroad in Vermont at the Rokeby Museum
Located in Ferrisburgh, Vermont, Rokeby Museum explores the Abolitionist Movement and the Underground Railroad in Vermont. Visit the historic 1780s farmstead with eight outbuildings and several miles of hiking trails.
For almost 200 years, the house was the home of the Robinson family, and the home served as a safe house along the Underground Railroad in the 1830s and 1840s.
Rokeby Museum is open between May and October and the hiking trails are open year-round. Admission is $10 for adults, $9 for seniors, $8 for students, and free for children under five.
56. Visit the Museum of Everyday Life
If you happen to be in Glover for a visit to Bread and Puppet Theatre, be sure to also stop at the Museum of Everyday Life, housed in an unheated barn. Admission is based on the honor system, and you never know what you'll find, but it will certainly be ordinary. And thought-provoking.
The Museum of Everyday Life is open from 8 am – 8 pm. Don't forget to turn off the lights when you leave.
57. Tour a quirky Vermont Castle in Proctor
One of Vermont's only castles, Wilson Castle was a private estate built in 1867 that now operates as a museum. The three-story castle features 32 rooms, 13 fireplaces, and 84 stained-glass windows. And it's haunted! It's changed hands many times over the years, but hopefully, it will be preserved for many years to come.
Wilson Castle is open from May to October. Admission is $17 per person.
Things to do in Vermont: Animals and Agriculture
Vermont's farm and agriculture roots run deep, and it was once said that there were more cows in the state than people. While this statement is no longer true, Vermont is still one of the best states to visit farm animals, sample cheese, and shop at the local farmers' markets.
If you love rural life, you'll find all kinds of agrarian things to do in Vermont.
58. Camp on a Vermont Farm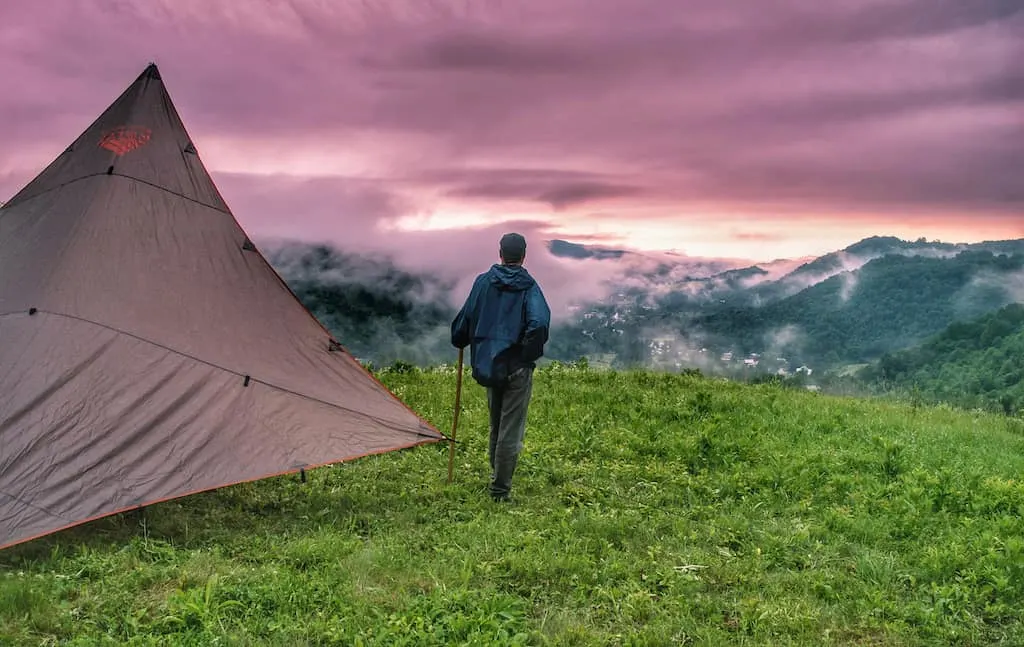 Our favorite Vermont camping opportunities are off the beaten path a bit and often feature a fun cast of critters that double as camp hosts. I'm talking about Vermont farm stays – private camping or glamping on the same Vermont farms that contribute so much to our rural landscape and way of life.
Private farm camping in Vermont allows campers to connect with the natural world in a whole new way. Whether it's frolicking with baby goats, harvesting your evening meal, or simply pitching a tent in a pasture, each farm camping experience in Vermont is unique (and awesome).
Here are a few of our favorite farm camping spots in Vermont.
59. Shop at a Local Vermont Farmers' Market
No matter where you happen to be in Vermont, there's a good chance that there's a farmers' market near you. There are more than 90 farmers' markets throughout the state. Each market is different – some of them provide producer-only farm products for you to enjoy, while others welcome crafters, food trucks, and prepared food vendors.
Most farmers' markets in Vermont provide live entertainment to go along with the fresh produce, dairy products, and maple syrup they offer. Visiting a Vermont farmers' market is a great way to support the local economy, chat with the locals, and get a feel for the community you're visiting.
60. Visit Baby Animals at Vermont Farms in the Spring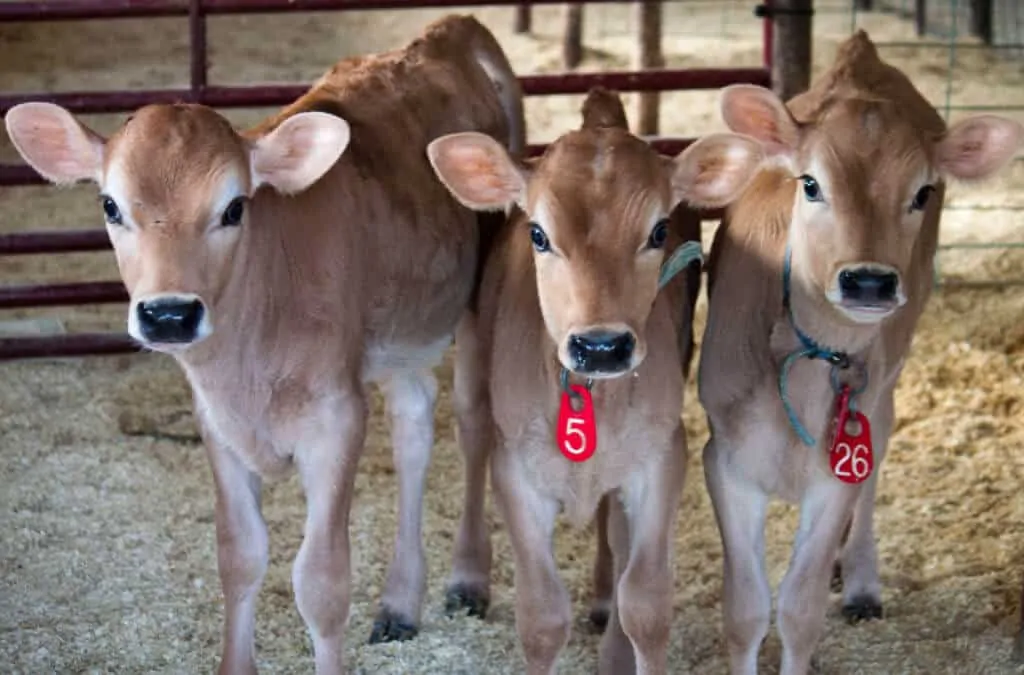 Vermont farms experience a literal rebirth every spring when new babies are born. There are dozens of farms throughout the state that welcome visitors. Here are a few of our favorite spots to snuggle calves, lambs, and chicks in Vermont.
61. Learn How Cheese is Made at Shelburne Farms
Shelburne Farms is 1,400 acres farm that includes a dairy herd, children's barnyard, orchards, and walking trails. As a local nonprofit, it's dedicated to education and sustainable farm practices.
Since 1980, Shelburne Farms has made an artisanal, Vermont cheddar, using raw milk from their pasture-raised herd of Brown Swiss cows. You can visit the cheesemaking facilities daily from 10 am-4 pm between May and October, or take a Sun to Cheese Tour on Fridays at 1:45.
62. Visit the Morgan Horse Farm
Vermont's state horse, the Morgan is known for its versatility. It was one of the first horse breeds developed in the United States, beginning with a horse called Figure who was born in Randolph, Vermont in 1789.
The UVM Morgan Horse Farm is home to the oldest, continuous Morgan horse breeding herd in the world. Established in 1878, this beautiful historic site is a working farm near Middlebury, Vermont with 40+ Morgans. It is open to the public between May and October annually.
63. Visit a Vermont Country Fair
Looking for the perfect mix of agriculture, local food, and summer fun? Visit a Vermont Country Fair! Most of these annual events happen between August and October to encompass a celebration of the harvest season.
At a Vermont fair, you'll find 4-H exhibitions, live music, amusement rides, and lots of local flavors! Find a Vermont Fair to discover this year.
64. Explore the sweetest museum in Vermont – New England Maple Museum
A trip to Vermont is not complete without a visit to the New England Maple Museum in Pittsford, Vermont. Nestled in the foothills of the Green Mountains, this is the place to stock up on maple products, learn about how it's made, and get the perfect selfie with the world's largest jug of maple syrup.
Things to do in Vermont: Eating, Drinking, and Shopping
Every community in Vermont offers unique shopping and dining experience, whether you're checking out the designer outlets in Machester, meandering along Church Street in Burlington, or relaxing at a local brewery or restaurant.
For a unique look into the exemplary dining and shopping options in Vermont, check out these incredible spots.
65. Shop the Church Street Marketplace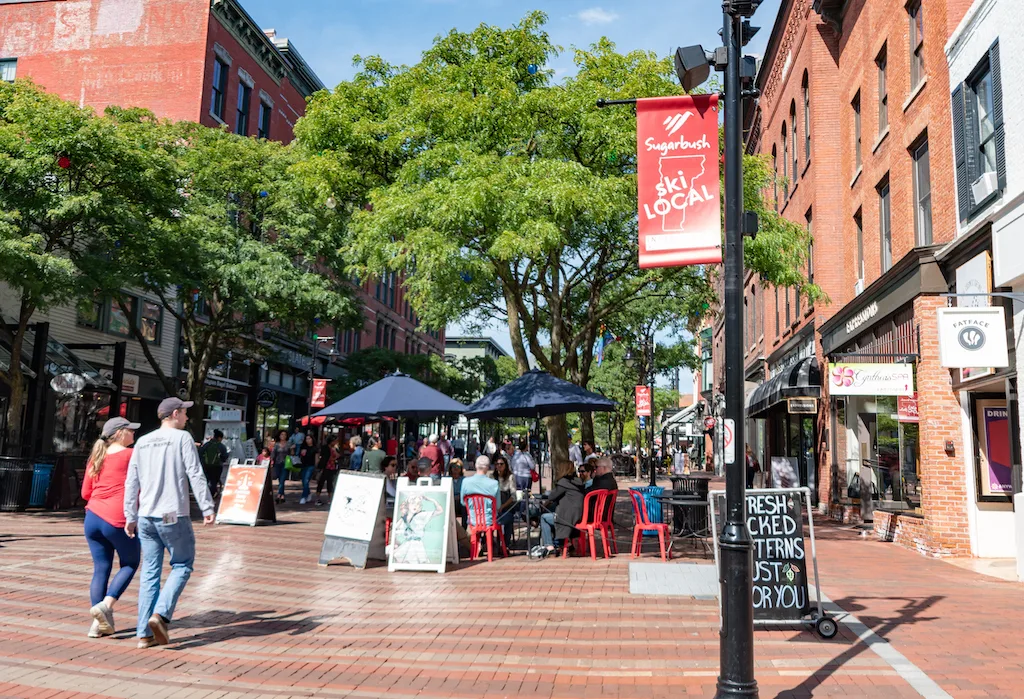 When visiting Vermont's biggest city, you will undoubtedly find yourself strolling along the Church Street Marketplace, a pedestrian-only shopping and dining mall encompassing four blocks between Main and Pearl Streets.
Church Street is a hub of activity in Burlington, where you'll find both street food and fine dining, local crafters, and high-end boutiques. Church Street is a great spot to grab a coffee and do some people-watching, catch live music on the street, or dine al-fresco at one of the many eateries.
---
---
66. Take a Dinner Cruise on Lake Champlain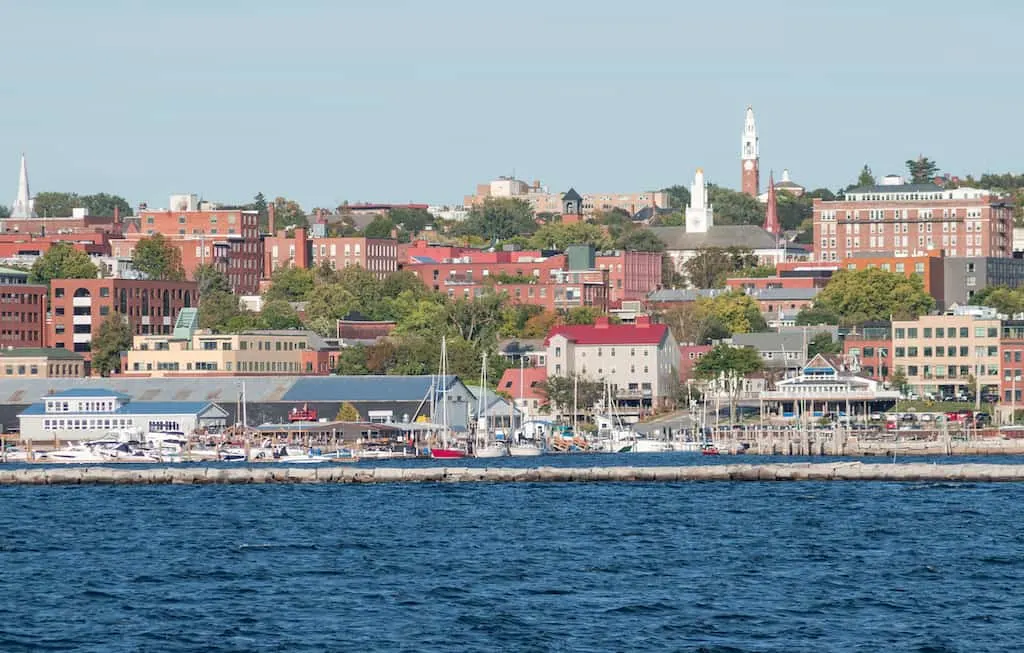 The Spirit of Ethan Allen is Lake Champlain's only cruise ship and floating restaurant. Climb aboard and experience the beautiful views, fantastic food, and great company as you learn more about the history of Lake Champlain.
Lake Champlain cruises are offered between May and October and include narrated history cruises, sunset cruises, lunch cruises, and other special event outings.
67. Take a Craft Brewery Tour in Burlington
Vermont has long been known for its craft beer industry, and Burlington is one of the best places to get a sampling of Vermont's finest beers. Hop on the Burlington Beer Trail and experience a unique tour of Burlington's best brews!
With seven breweries on the list, this trail is short enough that you can hop on the bike path or walk to most destinations.
68. Stay on a Vineyard B&B in South Hero
For a different tasting experience, head into the Lake Champlain Islands, where you'll find Vermont's oldest commercial winery and vineyard. Not only can you sample the award-winning wines at Snow Farm Vineyard, but you can stay at their family-run bed & breakfast.
Crescent Bay Farmhouse is a farm stay like no other. The 1820s farmhouse is surrounded by restored gardens with vintage plants on a working farm, with fantastic views of Lake Champlain.
69. Grab the Best French Fries at Beansie's Bus in Burlington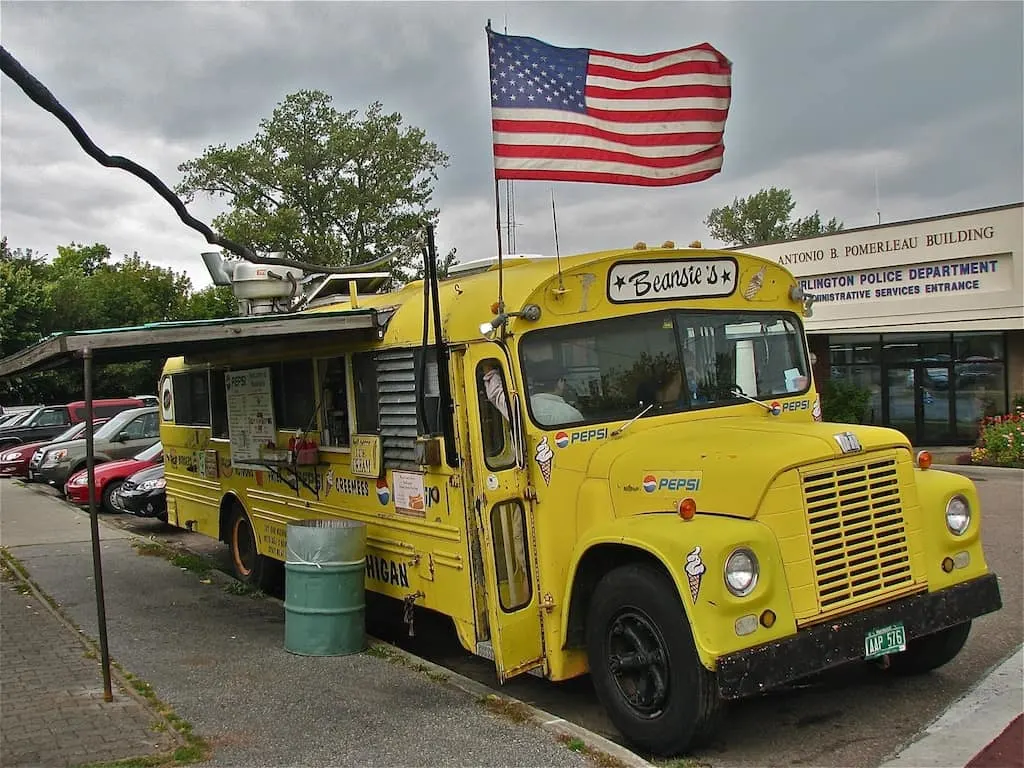 Yes, I'm biased, but I've also been enjoying the french fries from Beansie's Bus for more than 40 years!
Beansie's first opened in 1944 and has been faithfully feeding Burlingtonians for 75 years. The Beansie's Bus family is aimed at keeping the summer tradition alive for current and future generations. Grab a burger and fries, let your kids play at the Battery Park playground, and take in the awesome views over Lake Champlain.
This is summer in Burlington!
70. Take a Tour of Ben & Jerry's Factory in Waterbury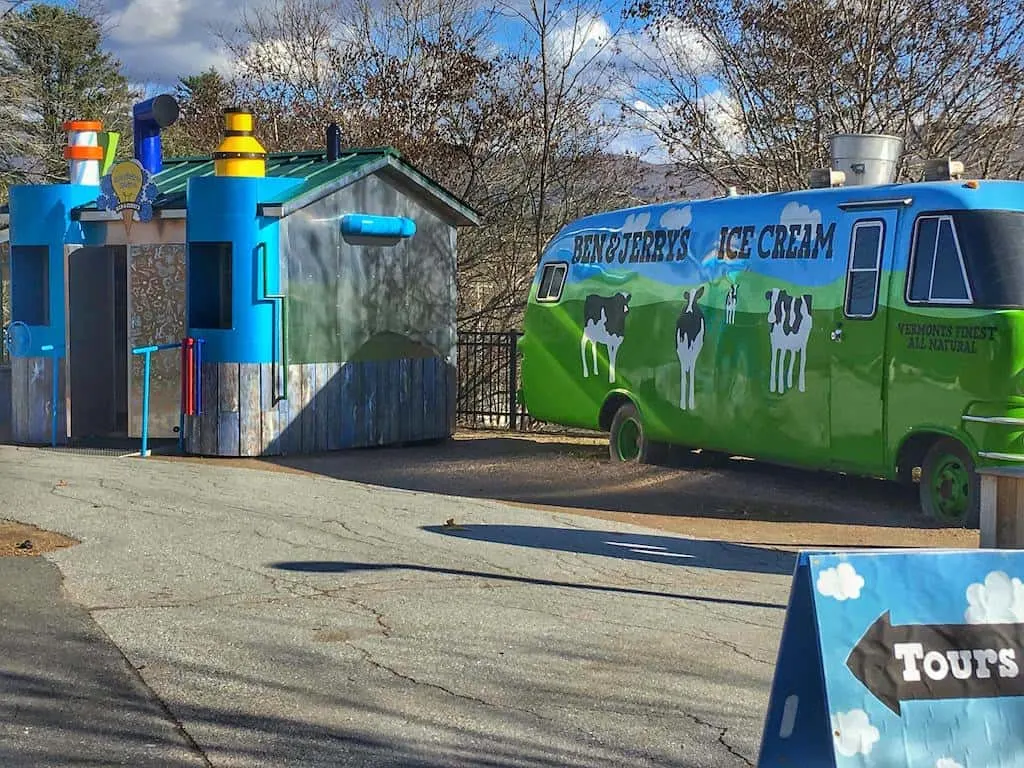 Another famous Vermont company, Ben & Jerry's started serving ice cream from a renovated gas station in Burlington back in 1978. Their first factory was opened in Waterbury in 1985 and continues to make approximately 350,000 pints per day.
The scoop shop is currently open, and factory tours are back on after a two-year hiatus. Reserve your spot on Ben & Jerry's website.
71. Drive the Vermont Cheese Trail
The Vermont Cheese Trail introduces you to more than 45 award-winning cheesemakers who produce over 150 small-batch, sheep, cow, and goat specialty cheeses. If, like me, you can't get enough of sampling tasty Vermont cheese, then you need to plan a cheese-inspired road trip!
Download the Vermont cheese map to get started on your mouth-watering journey!
72. Make a Vermont Teddy Bear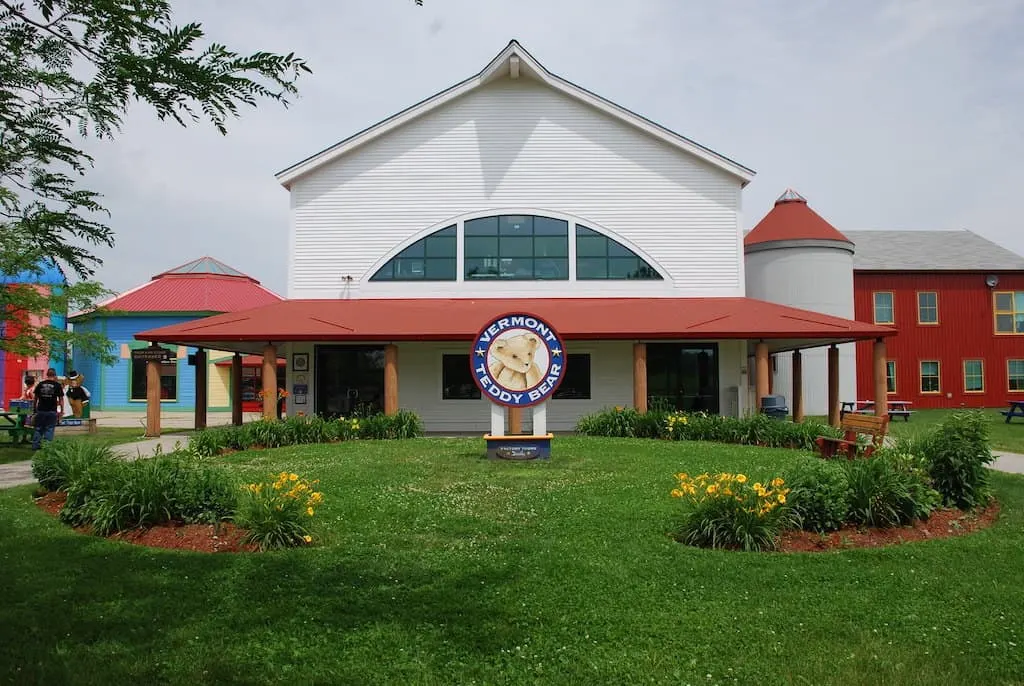 The iconic Vermont Teddy Bear Company first opened its doors on Church Street in 1981. The factory is now located in nearby Shelburne, where you can take a tour, stock up on Vermont goodies, or make your very own Vermont Teddy Bear to take home!
Vermont Teddy Bear Factory tours are offered seven days a week, from 10 am-4 pm. Adults: $5 / Seniors $4 / Kids 12 and under are free.
73. Shop Designer Outlet Stores in Manchester
Manchester Designer Outlets (MDO) is an upscale collection of over 40 designer outlet boutiques in Manchester, Vermont. This walkable shopping district features iconic brands like Armani, Brooks Brothers, Eileen Fisher, and Talbots.
Come for the high-end sales on all of your favorite brands, but be sure to stay for dinner at one of the great eateries. Manchester may be a small town, but it's got a lot going on!
74. Visit Vermont's Largest Candy Store
Middlebury Sweets began in 2011 to showcase Vermont's largest selection of confectionaries, chocolate, and other sweet treats.
Visiting Vermont's largest candy store is fun enough, but Middlebury Sweets is also a motel. If you've got a serious sweet tooth, why not book a stay at Middlebury Sweets Motel, where every room is decorated in a candy theme?
75. Take a Baking Class at King Arthur Baking Company
King Arthur Baking Company got its start more than 200 years ago as the first flour company in the United States. Today, it's 100% employee-owned and dedicated to building stronger communities and increasing access and connection to real foods.
You can visit King Arthur's flagship store in Norwich, Vermont. Stock up on baking supplies, have a fantastic lunch, and sign up for a class at the King Arthur Baking School. King Arthur Baking is open every day from 8 am-5 pm. The bakery closes at 3 pm.
76. Visit Vermont's Largest Antique Mall
The Vermont Antique Mall is a massive 17,000-square-foot barn in Quechee Gorge Village, featuring hundreds of booths filled with a vast array of antique, vintage, and collectible treasures. If you love antiques, this is one of the best things to do in Vermont on a rainy day.
The Vermont Antique Mall is open daily from 10 am-5 pm.
77. Indulge in a Maple Creemee
What the heck is a creemee anyway? It's soft-serve ice cream eaten in Vermont! You may think that creemees are nothing special, but because our summers are so dang short, we take our ice cream seriously.
Maple creemees are a must-try summer dessert, especially after a long hike in the Green Mountains.
You can find creemees all over Vermont, but if you're not sure where to go, try Canteen Creemeee in Waitsfield, Vermont Cookie Love in North Ferrisburgh, or the Sugar Shack in Arlington.
We discovered a new creemee stand in Newport just this year. Tim and Doug's in Newport is our favorite so far!
78. Have Breakfast in an Old-Fashioned Diner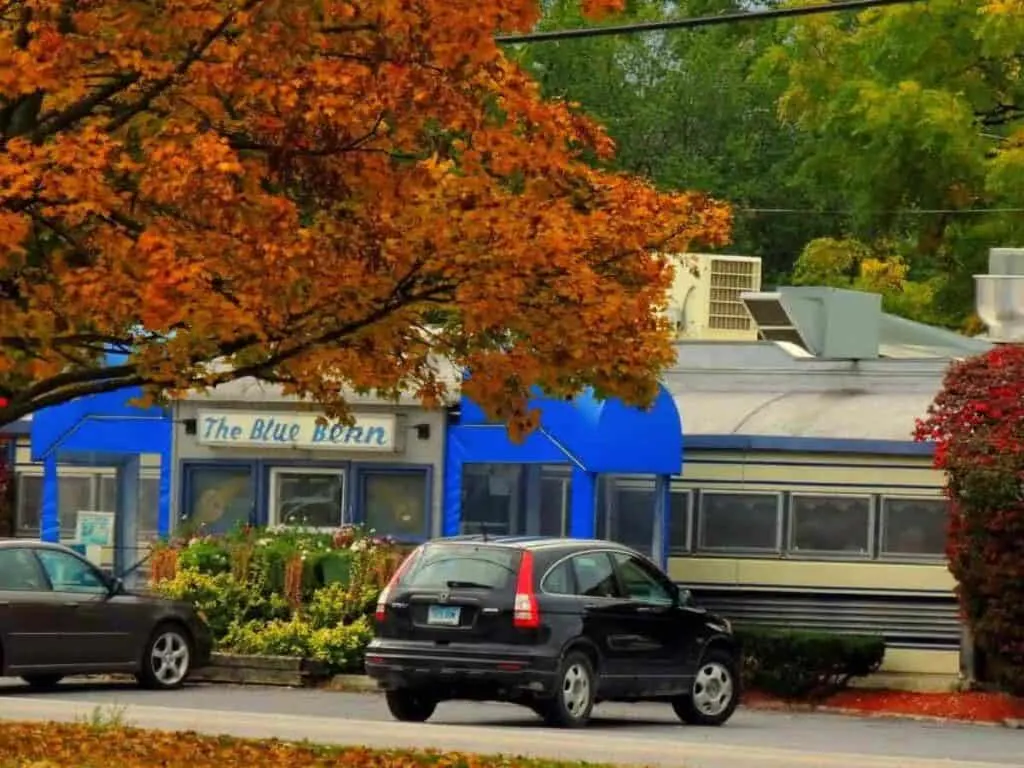 Old-fashioned diners are getting harder to find in Vermont, but if you don't mind a little road trip, visiting one is a great way to celebrate a bygone era with serious Vermont comfort food. Here are a few of our favorite diners in Vermont – be sure you save room for dessert!
79. Visit the Vermont Country Store in Weston or Rockingham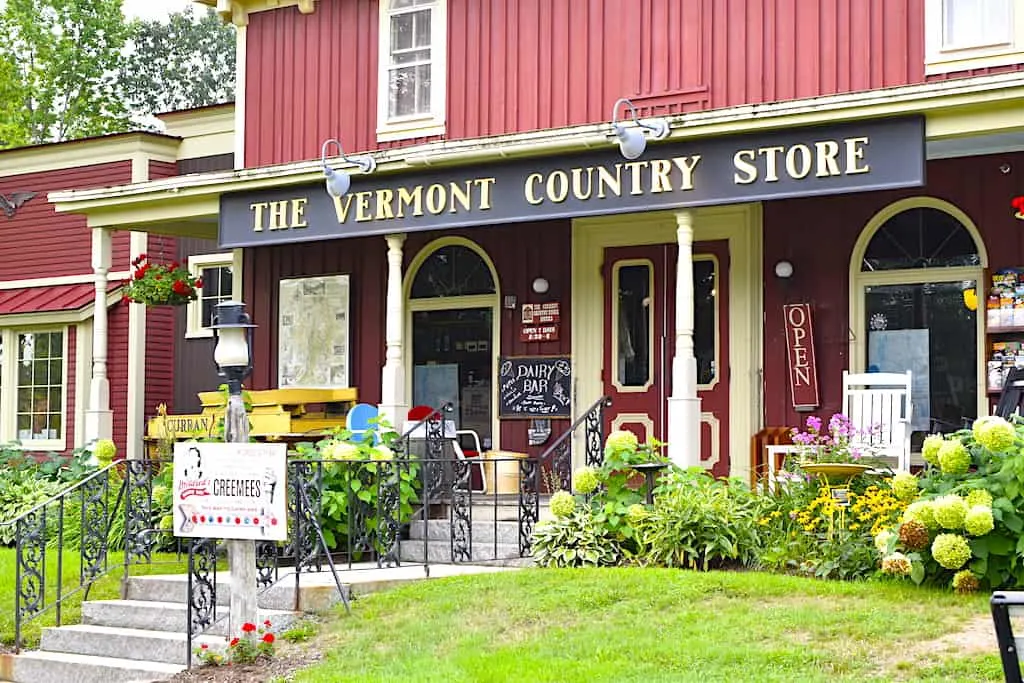 The famous Vermont Country Store features all the quirky items you'd find in an old-fashioned country store, plus loads of eclectic things that you never knew you needed. It's one of those places where you can spend a few hours without buying a thing!
Visit the original Vermont Country Store in Weston or the newer location in Rockingham.
80. Visit Iconic Bennington Potters in Bennington or Burlington
David Gil started Bennington Potters in 1948. With his very first piece, Gil created a Vermont legacy, crafting beautiful and functional stoneware for everyday use. The Bennington store features many rooms of beautiful pottery, plus a nice selection of kitchenware, rugs, and furniture. Bennington Potters North is a smaller location in downtown Burlington.
* 2023 updates: Bennington Potters locations are temporarily closed, but online shopping is open.
81. Taste your way through local goodies at the Northeast Kingdom tasting center
The Northeast Kingdom Tasting Center is a collaborative local food venture in the heart of downtown Newport, Vermont. This is a great foodie stop where you can sip a sweet ice cider at the Tasting Bar, indulge in a maple treat from the Maple Shop, or grab a pastry from Jocelyn & Cinta's.
82. Take the Vermont Brewery Challenge
If you're already a fan of locally-crafted beer, why not take the Vermont Brewery Challenge? Sponsored by the Vermont Brewers Association, the challenge is simple – download the app, find local Vermont breweries, and earn rewards as you sample your favorite beers in your favorite spots. There are currently more than 60 Vermont breweries listed as part of the challenge.
The Vermont Brewery Challenge app also allows you to save your favorite beers and create your own beer trails and tours.
Things to do in Vermont: Special Events
There are too many festivals and special events in Vermont to list here, so we're just going to focus on our favorites. These events are unique to Vermont and worth making a special trip for!
83. RockFire in Websterville, Vermont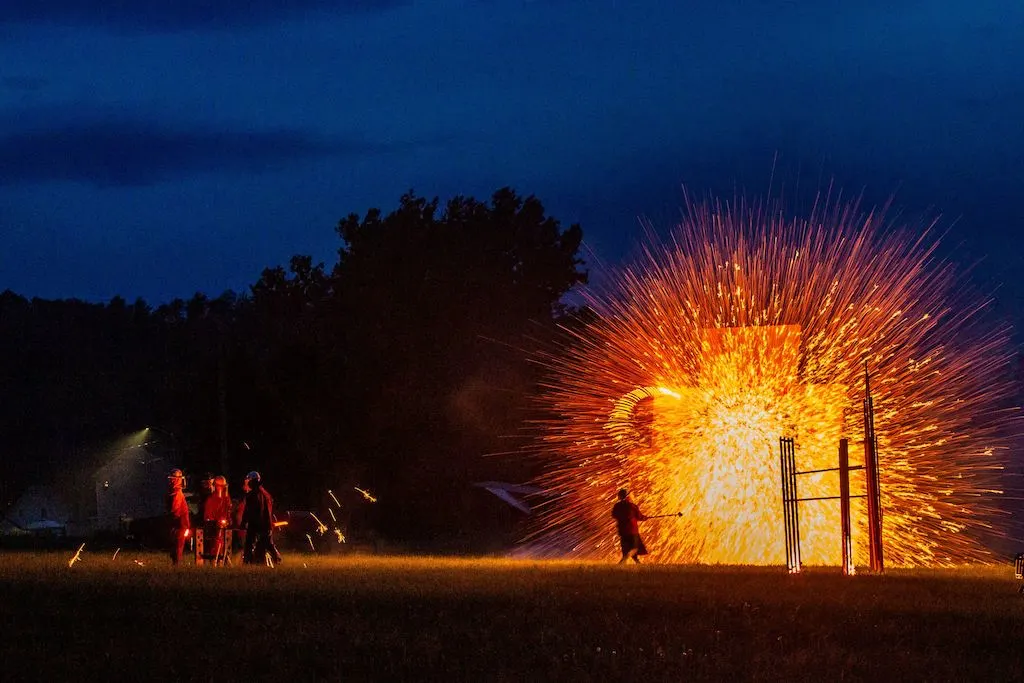 ROCKFIRE is a celebration of the historical and cultural significance of Millstone Hills, once the site of 75 active granite quarries that prospered thanks to a wave of immigrant workers who journeyed to Vermont to make a living while sharing their skills, talents, traditions, and dreams.
The 12th annual ROCKFIRE (June 24, 2023) welcomes participants 10 and up to visit Millstone Hill between 6 pm and midnight for an enchanting evening full of delightful experiences. This is one of the most lively and beloved festivals in Vermont.
---
Read Next: 26 Iconic Vermont Festivals and Fairs You Won't Want to Miss
---
84. Watch Maple Syrup Being Made during Maple Open House Weekend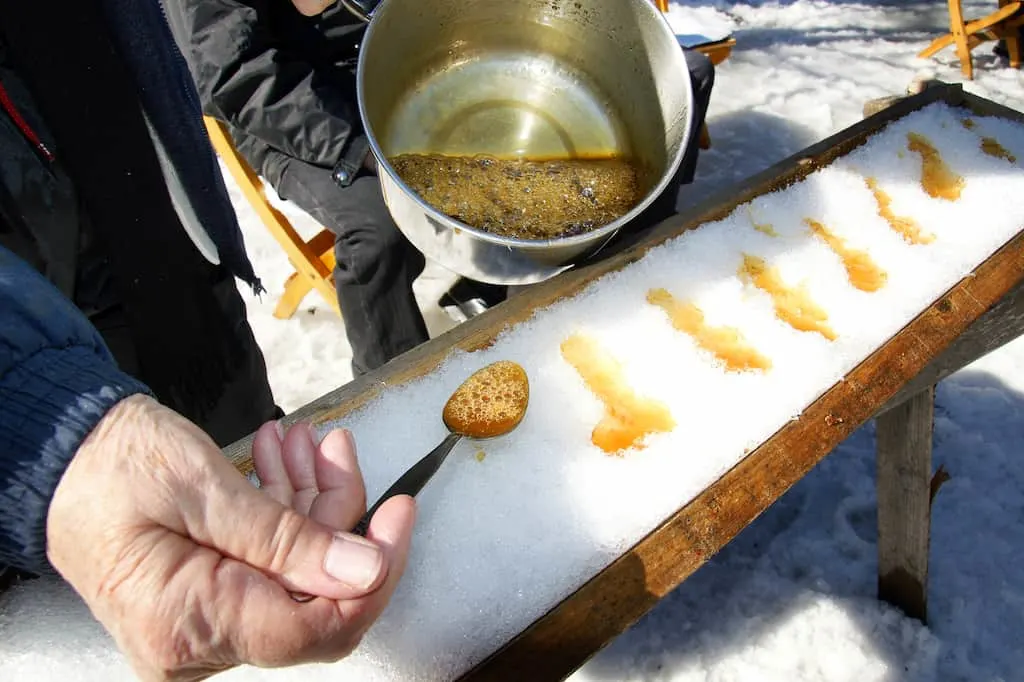 Maple Open House Weekend celebrates Vermont's sweetest delicacy. More than 100 maple producers open their doors for one weekend each March in a wildly popular weekend festival that celebrates maple trees, maple sap, maple syrup, and the farmers that create it.
The 2023 Maple Open House Weekend is two weekends long – March 25 & 6 and April 1 & 2. Find out more at Vermont Maple Sugar Makers and be sure to check out these 12 Vermont sugar shacks to learn more about maple sugaring!
85. Watch Ski Jumpers at the Harris Hill Ski Jump
The Harris Hill Ski Jumping Competition has been a long-standing Brattleboro tradition since 1922. This two-day event offers spectators an opportunity to experience the Olympic sport of ski jumping up close in all its breathtaking, heart-stopping glory on an Olympic-size, 90-meter hill.
This fun event takes place in February each year.
86. Experience Bennington Battle Day
Bennington Battle Day commemorates the Battle of Bennington in the Revolutionary War, which took place in nearby Walloomsac, New York on August 16, 1777. The battle was a major strategic success for the American cause and is considered part of the turning point of the Revolutionary War.
Bennington Battle Day is a Vermont State Holiday. Celebrate in Bennington with a parade, reenactments, and other special events.
87. Check out the Burlington Discover Jazz Festival in June
The Burlington Discover Jazz Festival is one of the largest annual events in Vermont, featuring world-class musicians across multiple indoor and outdoor venues. This 10-day event is renowned for welcoming up-and-coming artists as well as established musicians.
The 2023 Burlington Discover Jazz Festival will run from June 7-11. It is run by the Flynn Center, but many of the performances are free throughout the city.
88. Experience the Great Bristol Outhouse Race
The Fourth of July festivities in the small village of Bristol, Vermont are not to be missed.
The town hosts a two-day celebration that features a barbecue on the town green, fireworks, and a parade. The most unusual event is the annual Outhouse Race. Each outhouse team has two runners and a rider, and they race against other outhouses throughout town.
89. Go to a Hot Air Balloon Festival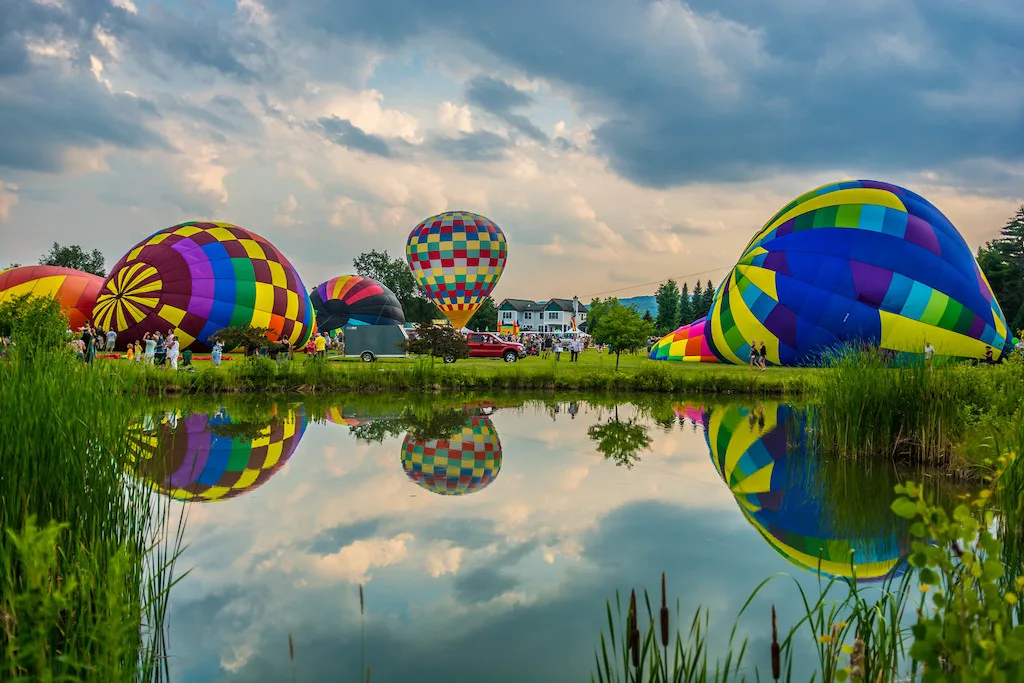 Vermont has two notable balloon festivals that take place each year. The Stowe Balloon Festival is a weekend-long event that features sunrise and twilight balloon launches, live entertainment, and kids' activities in early July.
The Quechee Hot Air Balloon Festival takes place in June and is the longest-running balloon festival in New England. In addition to the main attraction, visitors enjoy continuous music and entertainment for all ages, more than 50 craft artisans and commercial vendors, and several interactive activities for kids and adults.
Things to do in Vermont: Road Trips
When you're not quite sure where to go or what to do on your Vermont vacation, just hop in the car.
Vermont is full of meandering back roads, and you never know what you'll discover. Here are some of our favorite little Vermont road trips and other excursions to have with your car.
90. Drive Over Vermont's Floating Bridge
Welcome to the only floating bridge east of the Mississippi! The Brookfield Floating Bridge spans Sunset Lake and is buoyed by pontoons. Since 1820, eight floating bridges have spanned sunset lake. The drive over the bridge takes only a minute, but Sunset Lake is a great spot to swim!
91. Go to the Drive-In and Stay in a Movie-Themed Motel
Less of a road trip and more of an event – Sunset Drive-In Theater has been welcoming motorists since 1948. It opens in March or April each year (depending on the weather) and features popular double features on massive screens.
After the show, check into the Starlight Inn, which is right next door to the theater. Choose from one of 11 movie-themed rooms. Starlight Inn guests get into the show for free.
92. Take a Fall-Foliage Road Trip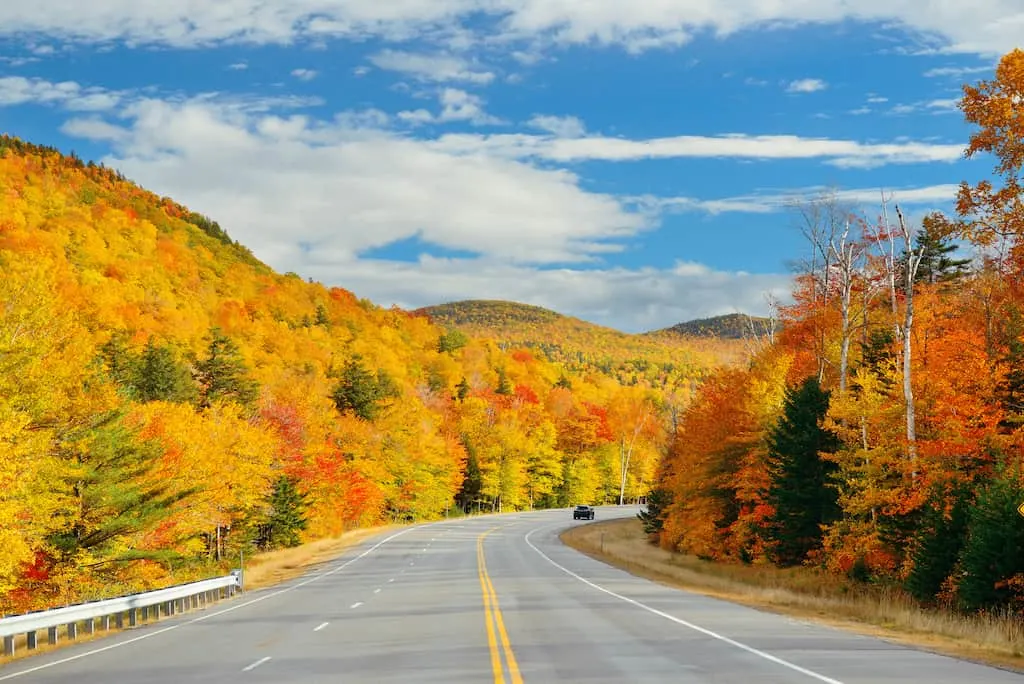 If you visit Vermont in the fall, you can simply hop in the car and drive to experience incredible fall foliage. We do have a couple of road trip suggestions for fall if you want specifics.
For a multi-day trip, consider beginning in Wilmington, Vermont, and driving 217 miles on Route 100. This stunning road trip takes you through the heart of the Green Mountains.
For a shorter trip, try this mini road trip in Southern Vermont, which starts in Bennington and takes you through Arlington, Manchester, Jamaica, Wilmington, and Woodford.
93. Drive Through Smuggler's Notch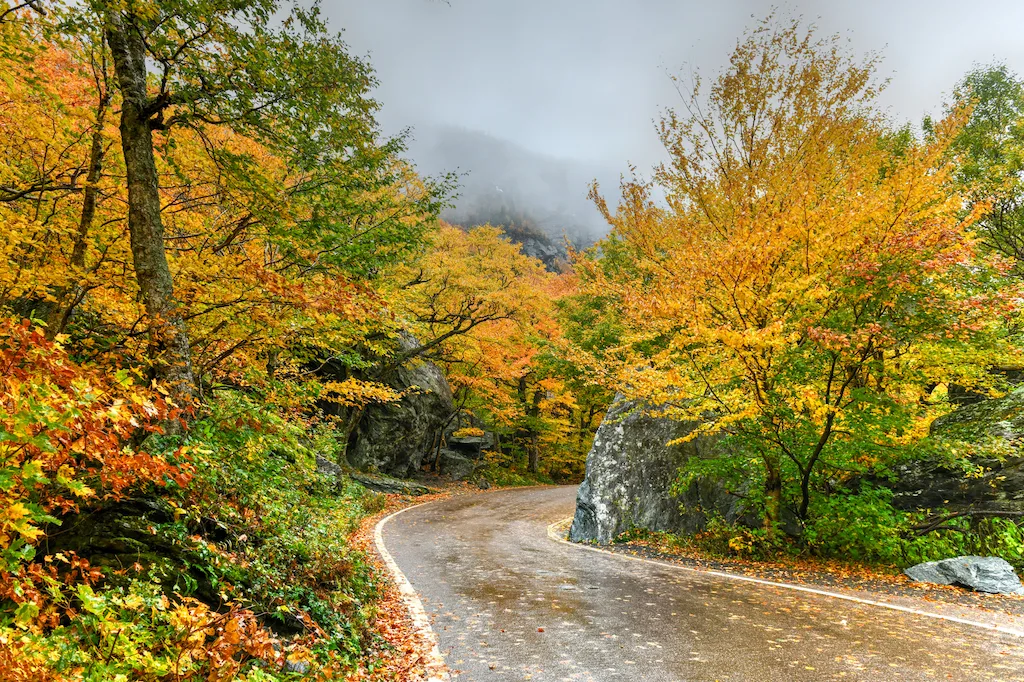 Smuggler's Notch is a small section of Route 108 in Stowe that twists and turns over a mountain pass. There are a few parking areas and trailheads in the Notch so you can get out and explore.
This was a smuggling route during the 1800s when the US placed an embargo on the imports of English goods. The British simply shipped the goods to Canada, where it was smuggled over the border through what is now called Smuggler's Notch Pass.
94. Become Part of the 251 Club
You can become the ultimate Vermont tourist by visiting all 251 towns in the state. You don't have to visit every town to become a member of the 251 Club, but you have to at least aspire to do so. You can travel at your own pace as you explore Vermont on your quest!
95. Take in the View from Hogback Mountain – No Hiking Required
The famous 100-mile view can be seen from Hogback Mountain off Route 9 in Southern Vermont. On a clear day, you will be rewarded with views of Vermont, Massachusetts, and New Hampshire.
Pull off and enjoy the scenery. From the parking area, you can walk to Hogback Mountain Country Store, Southern Vermont Natural History Museum, Beer Naked Brewery, and Vermont Distillers.
These are the absolute best things to do in Vermont in every season, so if you're creating your own Vermont bucket list, be sure to bookmark this post so you can use it as a resource.
More Things to Do in Vermont
Grab our five-page printable bucket list that includes all the best things to do in Vermont in this post!
---
Follow us on social media!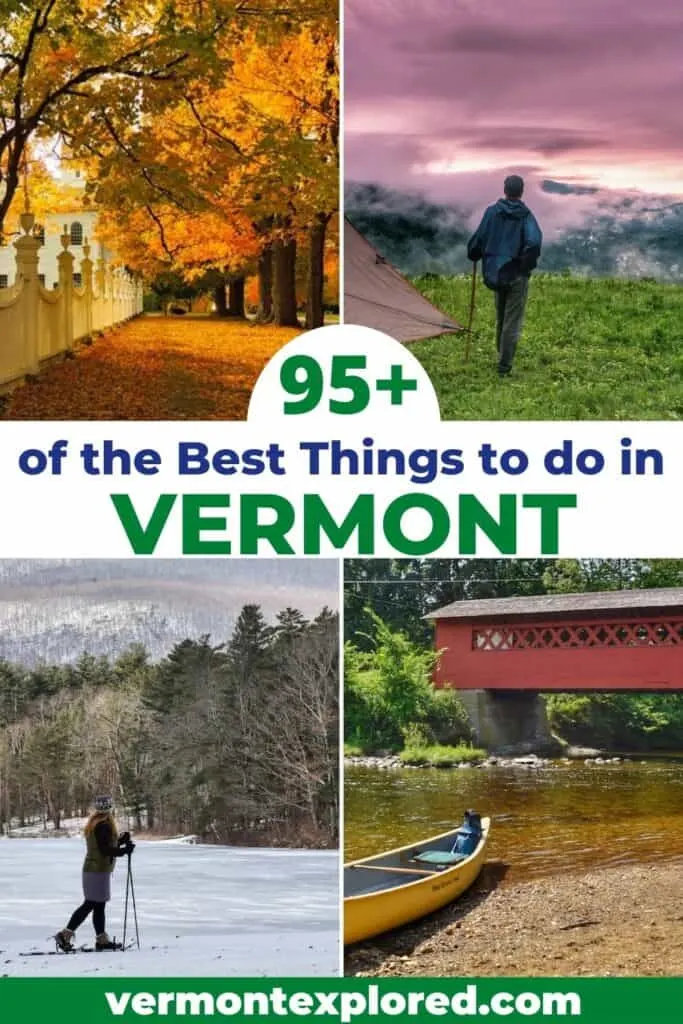 Tara Schatz is a freelance writer, and the founder and editor-in-chief of Vermont Explored and Back Road Ramblers, an American road trip blog. She is also the co-author of the 3rd edition of AMC's Best Day Hikes in Vermont, which was released in May 2023.