As the first leaves start to change in Vermont, excitement fills the air. The hot, humid days give way to crisp, cool temps, and residents and visitors scurry around enjoying the last few weeks of hiking, paddling, and camping before the snow flies.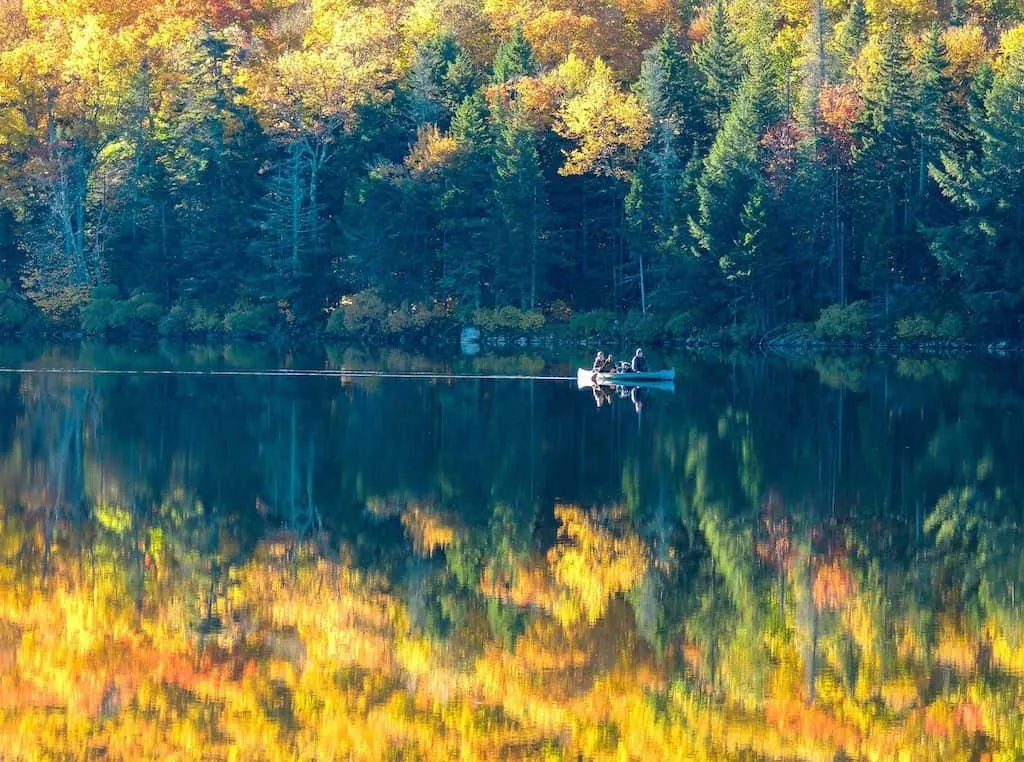 One of our ways to take in the change of season is with a fall camping trip on Grout Pond in southern Vermont. This picturesque pond is nestled in the mountains of the Green Mountain National Forest and surrounded by beautiful hardwoods that put on a show each fall with their foliage display.
The Green Mountain National Forest is one of Vermont's greatest treasures. It encompasses nearly 400,000 acres of rugged mountains, wild woodlands, and secret valleys in southwestern and central Vermont.
This magical place is within a day's drive of 70 million people, and I count myself lucky to be a close neighbor to these vast lands.
Located in Stratton, Vermont, Grout Pond is a popular summer destination. Grout Pond Campground and day-use parking lot fill up on most days, and while it's worth the trip for a swim in those clear waters, a fall trip is all about the colors and the solitude.
Grout Pond is an easy drive from Manchester, Vermont, as long as you don't mind meandering on one of Southern Vermont's most beautiful dirt roads.
---
Read Next: A Leaf-Peeping Road Trip in Southern Vermont
---
Kelly Stand Road from Arlington to Grout Pond Campground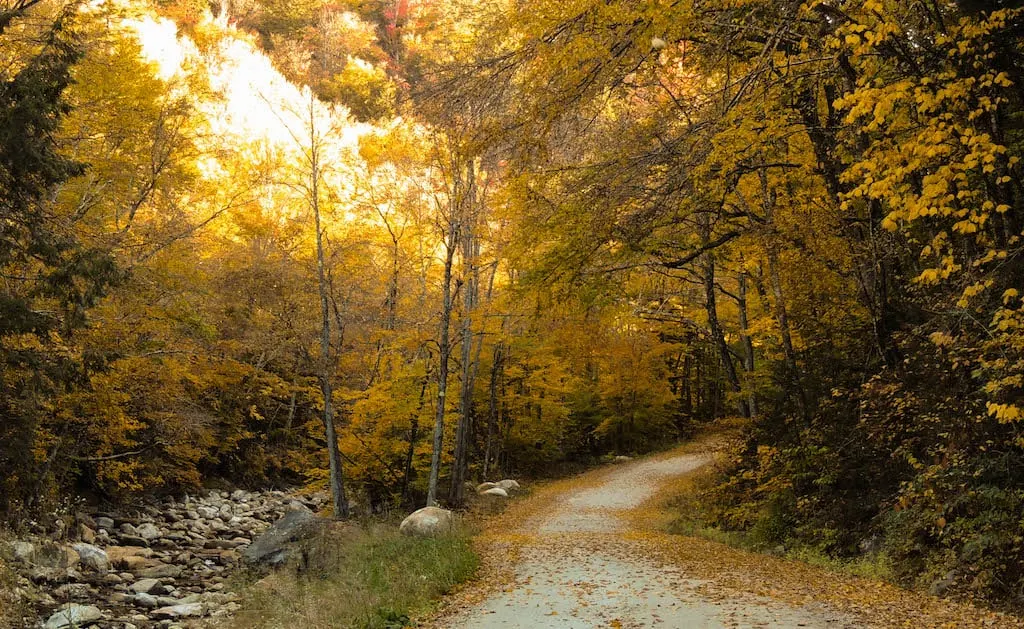 Kelly Stand Road is a seasonal dirt road that begins in East Arlington, Vermont.
It starts out paved, passing several homes and then seasonal camps along the Roaring Branch River. Before long, the road narrows and turns to gravel, crossing into the Green Mountain National Forest and running along a high plateau.
No cell service up here, just wild forests, a rushing river, and beautiful fall colors!
This little road is one of my favorites to explore in the fall. It's 12 miles from East Arlington to Grout Pond, and slow going, especially if you've brought your camera.
From Grout Pond, you can continue east to on Stratton-Arlington Rd. It's another 6.4 miles to route 100 in Wardsboro. Drive south on Route 100 into Wilmington, Route 9 east to Bennington, and Route 7 north back to your starting point.
Grout Pond Camping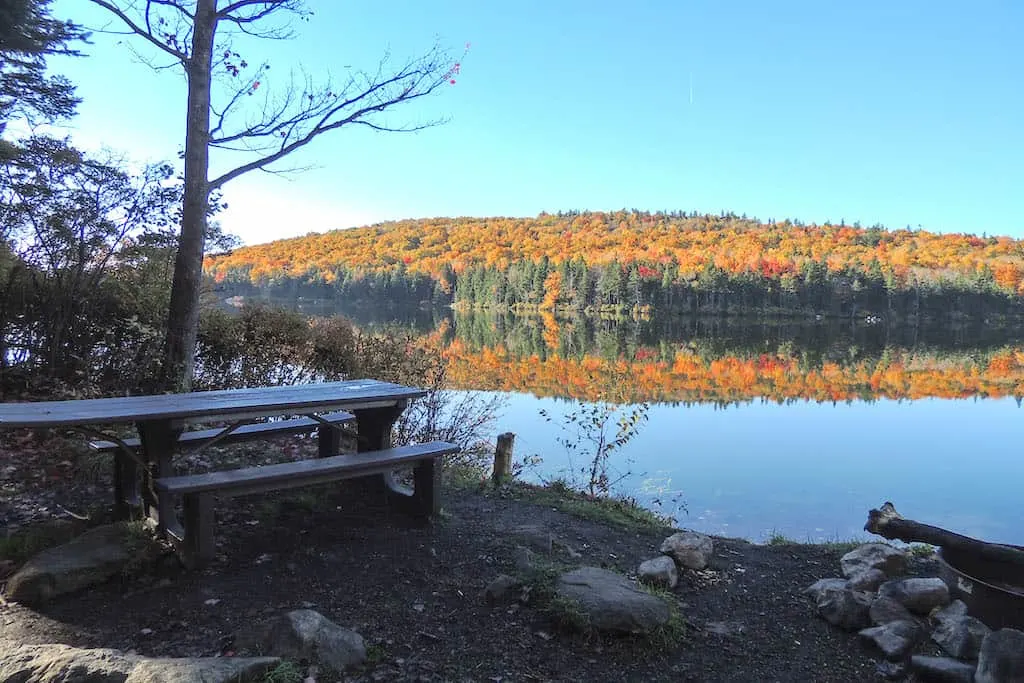 Camping at Grout Pond in the fall is delightful for so many reasons.
First of all, there's a very good chance that you'll have your pick of the 18 campsites available, even if you visit on a weekend. You can meander along the hiking trails, photograph the gorgeous fall colors, and paddle around on the glassy pond.
Of the 18 campsites available at Grout Pond, seven are near the road for car camping or RVs. Five more sites can only be reached by foot, and six sites can be hiked or paddled to.
We love site #2 for the awesome views and proximity to the water and toilet, but all the waterfront sites are pretty amazing. Site #11 is the last one on the trail, and is very private. The hike to the #11 is about a mile, and paddling your gear out makes things much easier.
Have you heard? A camping cabin is being built a Grout Pond! I don't know the details yet, but I'll keep you posted when I do.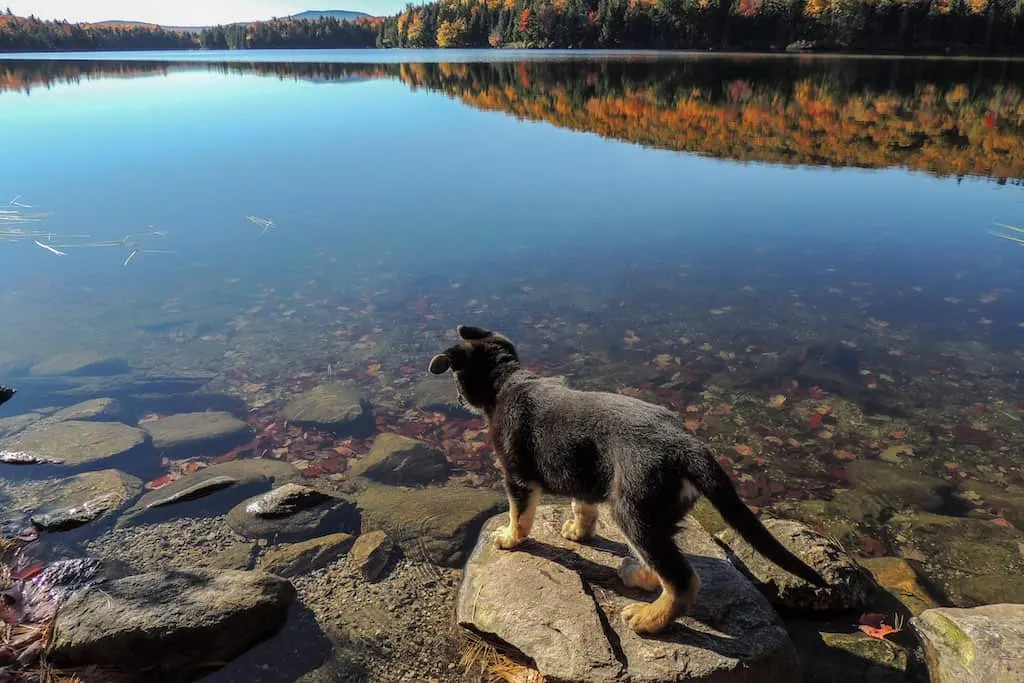 ---
For more fall camping inspiration, read next: The Best Fall Camping in New England
---
If you're paddling into your campsite, you can unload all your stuff in the day-use area, and then park your car in the lot.
It's an easy 5-minute paddle to most of the sites, and there are lots of well-marked trails to explore. Our favorite is the 2.6-mile pond loop trail around Grout Pond. It is relatively flat, provides the best foliage views, and was great for our dogs, who didn't mind swimming in the cold water.
The only drinking water is in the day-use area, so I recommend bringing a portable water filter so you can drink right from the lake. All tents must be set up on tenting platforms, so bringing a small tent is a good idea. Sites 10 and 11 have two platforms and can accommodate larger groups.
The Grout Pond Campground is open year-round. Sites can be booked on Recreation.gov and are $16 per site. You can reserve a site up until October 31st. After that, it's first-come-first-served.
When to Visit Grout Pond in the Fall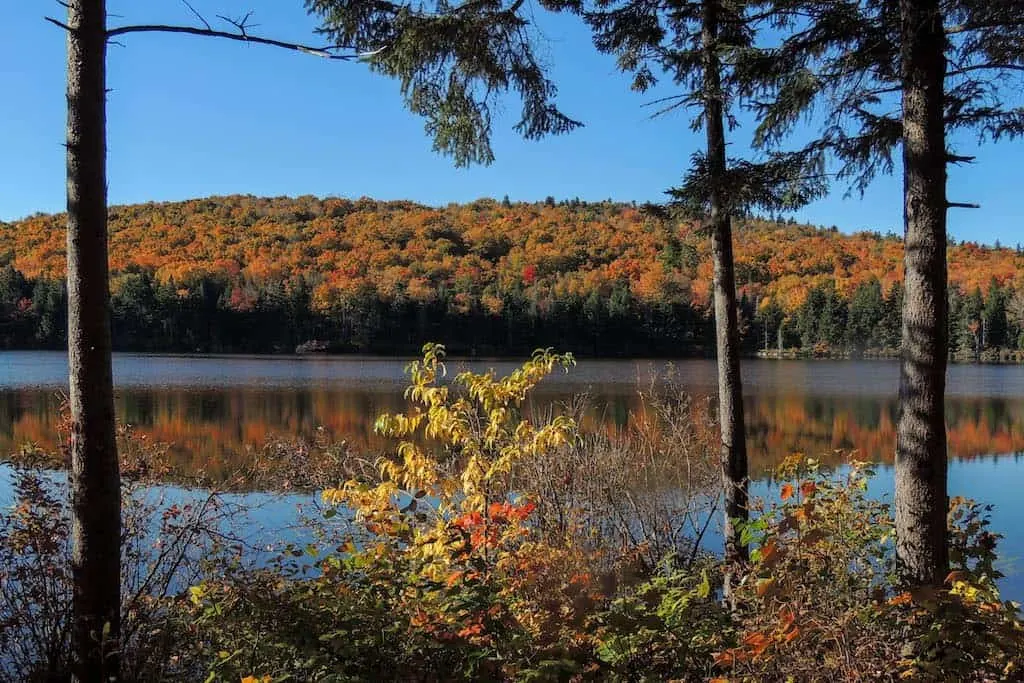 Grout Pond is in southern Vermont, but it's also in the mountains, so you can expect unpredictable weather. We have experienced 70-degree days in October, but also nights that are well below freezing. Rain is common, but so are beautiful sunny days.
Your best bet is to pack lots and lots of layers, your warmest sleeping bag, rain gear, and soup. You can leave the bug spray and bathing suits at home.
As for fall foliage, most of these photos were taken in 2019 and 2020, between October 5 and 15. The leaves usually start to turn by the first weekend in October, and by October 20th, they have all fallen to the ground. I would suggest coming on the earlier side, as you have a better chance of experiencing warmer nights.
Grout Pond Recreation Area is one of our favorite spots to experience fall foliage in Vermont. If you aren't into camping in cold weather, you can still visit Grout Pond on a day trip from Bennington, Manchester, or Wilmington.
---
Explore more of southern Vermont. Check out these posts next:
---
Resources for Exploring the Green Mountain National Forest
GPS is great and all, but I'm a huge proponent of using maps for exploring, especially as a hiker and a photographer.
If you are exploring the Green Mountain National Forest this fall, I highly recommend getting the Green Mountain National Forest Maps put out by National Geographic. The bundle includes the northern and southern sections, which will help you explore a huge variety of back roads and trails. The maps are waterproof, tear-resistant, and include trails, campgrounds, and points of interest. Indispensable.
As a companion guide, I'd also recommend AMC's Best Day Hikes in Vermont (pre-order). I co-authored the 3rd edition, which is due out in May 2023, and while it may not help you this year, it's a great resource, and the Grout Pond loop is included!
---
Follow us on social media for more Vermont inspiration!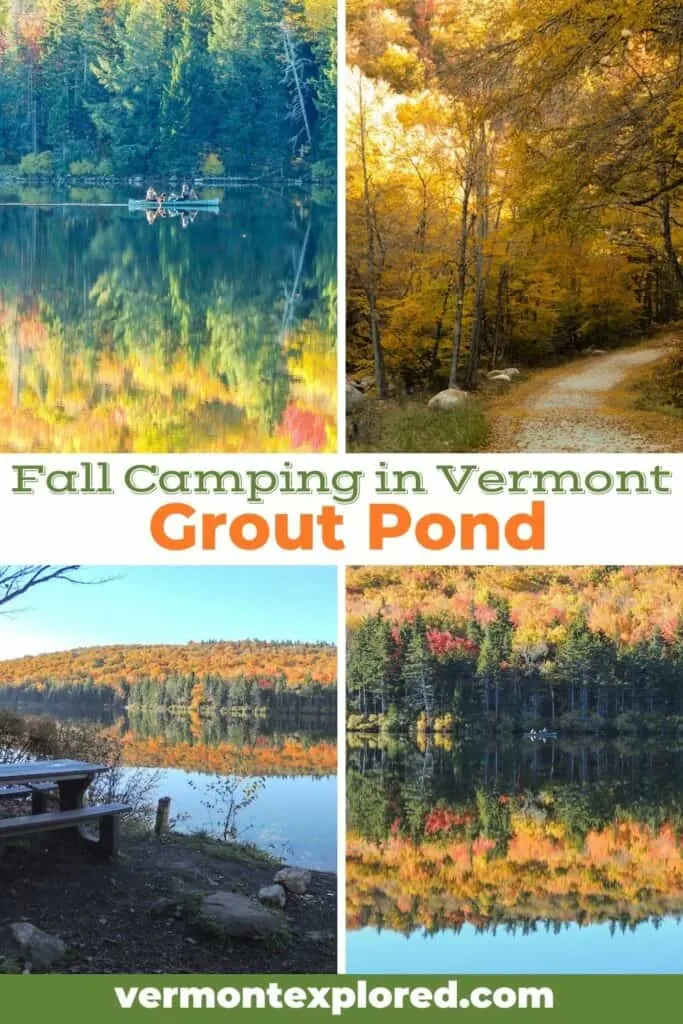 Tara Schatz is a freelance writer, and the founder and editor-in-chief of Vermont Explored and Back Road Ramblers, an American road trip blog. She is also the co-author of the 3rd edition of AMC's Best Day Hikes in Vermont, which was released in May 2023.