Only in Vermont will you find a festival dedicated to turnips, one celebrating street performers, and another embracing the magic of fire, music, and art in abandoned granite quarries.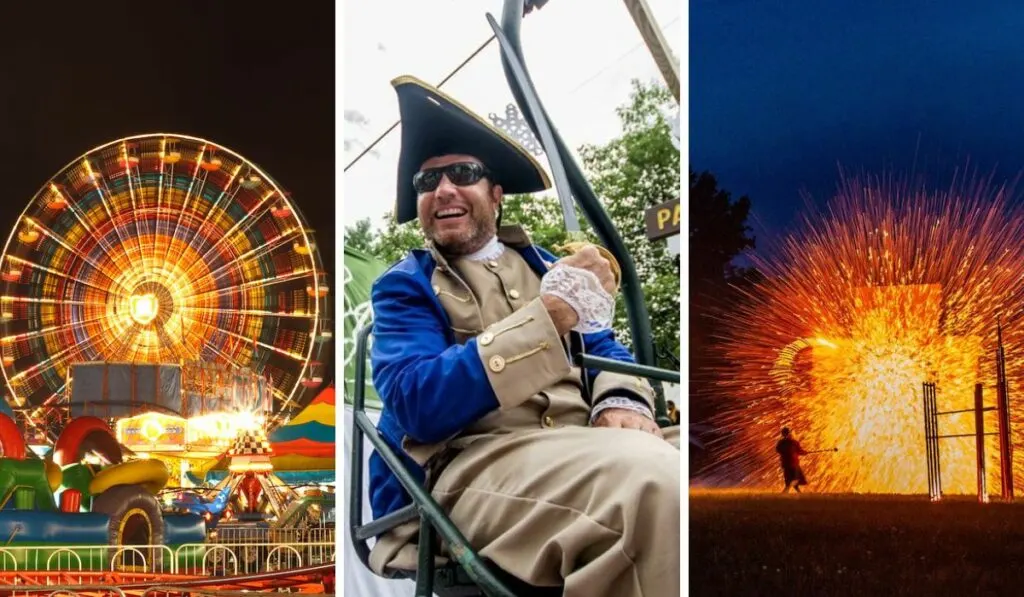 Vermont's got long-running music and food festivals, traditional country fairs, and some random oddballs that are as delightful as they are eccentric. For such a small state, Vermont highlights an extraordinary number of fairs and festivals.
If you're planning a trip to New England this year, consider checking out a few of these Vermont festivals and fairs while you're here, and if you're local, put these time-honored Vermont festivals on your calendar!
Spring Festivals in Vermont
Sure, the flowers are blooming, the birds are singing, and the mud is drying up, but spring in Vermont is really all about maple syrup!
Sap starts flowing in February when sugarhouses across the state begin the process of "sugaring off" — turning the clear sap from the maple tree into our beloved sweetener.
It's a little-known fact that Vermonters have maple syrup flowing through their veins, which is why we are more tolerant of Vermont's frigid winters. Live here long enough, and you become part maple tree!
Here are two fantastic maple festivals in Vermont that you won't want to miss.
Kingdom Maple Festival in St. Johnsbury, VT
April 22, 2023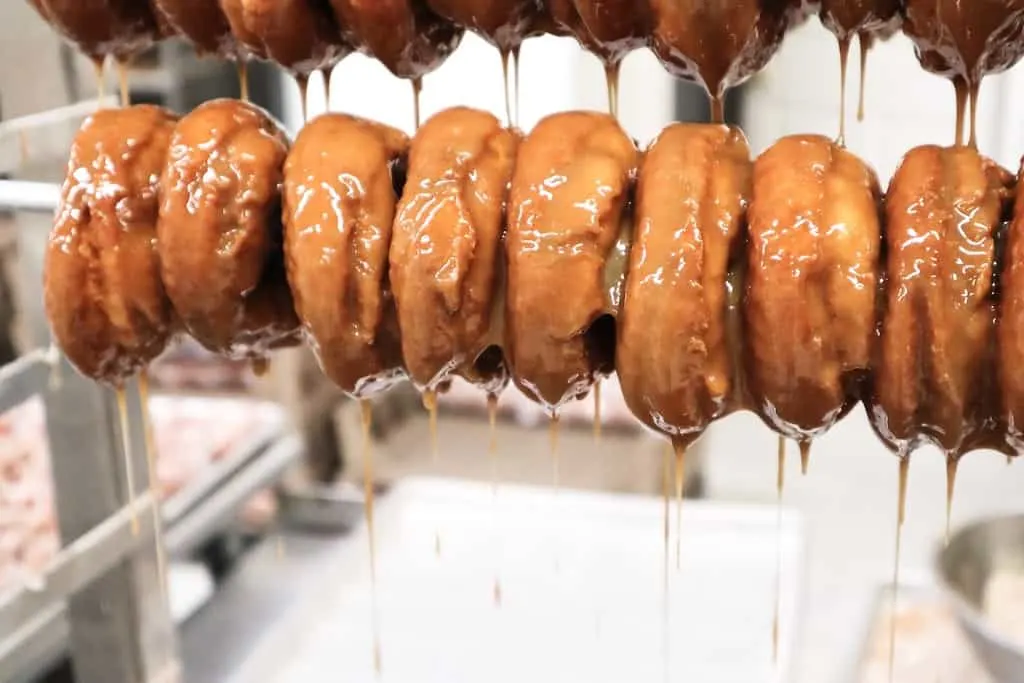 Celebrate St. Johnsbury's history as the "Maple Center of the World" on Saturday, April 22, 2023, with the Kingdom Maple Festival — a town-wide festival that draws more than 7,000 people annually.
This year's sweetest festival will celebrate local maple history and producers, along with delicious treats and fun, family-friendly activities, including a pancake breakfast, a festive street fair, and fantastic maple products.
Local restaurants will also be offering maple-themed menus all over town. There's truly no such thing as too much maple during the Kingdom Maple Festival!
Vermont Maple Festival in St. Albans, VT
April 28-30, 2023
This year marks 56 years for the annual Vermont Maple Festival in St. Albans, and the festival grows more robust and well-known each year.
Featuring sugarhouse tours, live entertainment, a photo contest, a sappy art contest, and a fiddler's variety show, you'll want to set aside the whole weekend for this one!
St. Albans features a vibrant downtown with a nice selection so shops and restaurants, making it an ideal destination for a spring getaway!
---
Also Read: Spring in Vermont: 14 Fun Events in April and May
---
Summer Festivals in Vermont
Summer is festival season in Vermont, with every town and city working hard to capitalize on the lovely weather, gorgeous scenery, and out-of-town visitors.
Vermont's got some truly distinctive summer events — not to mention all the other fun summer attractions like farmers' markets, outdoor patios, and fantastic swimming holes.
Here are a few wacky and wonderful summer festivals in Vermont to add to your itinerary.
40th Burlington Jazz Festival in Burlington, VT
June 7-11, 2023
This year marks the 40th anniversary of the Burlington Discover Jazz Festival, a five-day festival celebrating a stellar lineup of celebrated jazz musicians from around the world. This year's festival is presented by New England Federal Credit Union and produced by the Flynn.
Discover Jazz Festival features free music throughout Burlington, as well as a robust lineup of ticketed shows. Highlights include 2023 Grammy-winner, Samara Joy, local singer-songwriter Myra Flynn, three-time Grammy-winning and Tony-winning singer Dee Dee Bridgewater and her Memphis Soulphony, and cosmic jazz sax stylist Kamasi Washington.
This incredible festival is one of the most celebrated and anticipated events of the year. For a full line-up of free and ticketed performances, visit the Flynn.
43rd Annual Quechee Hot Air Balloon Festival in Quechee, VT
June 16-18, 2023
The annual Quechee Hot Air Balloon, Craft & Music Festival is the longest-running hot air balloon festival in New England.
This exciting festival features magnificent hot air balloons floating through the Upper Valley of Vermont. Both tethered rides and ascension rides (untethered) will be offered throughout the weekend, as well as an abundance of music and entertainment for all ages.
More than 50 craft artisans and commercial vendors will be selling crafts, wares, and specialty foods, and several interactive activities will be available in the free Kids Zone. There will be festival food available to purchase, with local healthy options and a beer and wine garden.
This iconic Vermont event always draws a crowd!
Where to stay in Quechee: This enchanting Vermont cabin has three bedrooms, two bedrooms, and a hot tub!
ROCKFIRE in Websterville, VT
June 24, 2023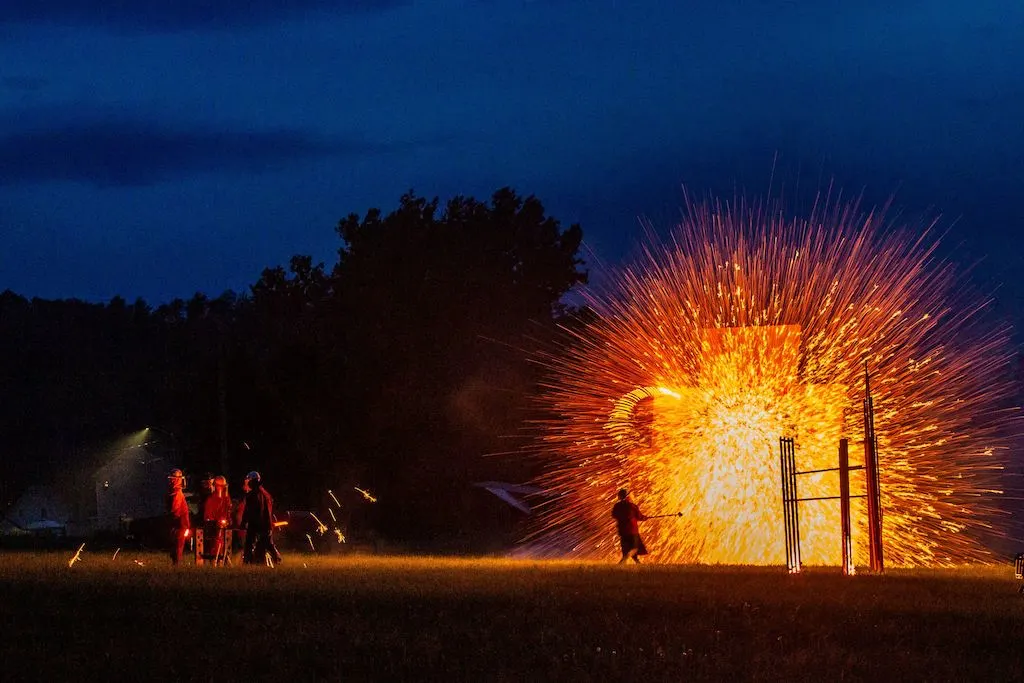 For a taste of magic in central Vermont, head to Websterville, where you begin your evening with the Firewalk. No, you won't be walking on glowing coals — Firewalk is a three-mile procession lit by thousands of candles and luminaries, and dozens of bonfires — all leading to an enchanting collection of fire-lit art installations and six life performance stages.
ROCKFIRE is a celebration of the historical and cultural significance of Millstone Hills, once the site of 75 active granite quarries that prospered thanks to a wave of immigrant workers who journeyed to Vermont to make a living while sharing their skills, talents, traditions, and dreams.
The 12th annual ROCKFIRE welcomes participants 10 and up to visit Millstone Hill between 6 pm and midnight for an enchanting evening full of delightful experiences. This is one of the most lively and beloved festivals in Vermont.
Foodaroo 8 in Middlebury, VT
June 26, 2023
Presented by Middlebury UndergrounD (MUD), Foodaroo 8 unites the state's most talented culinary artisans and beverage makers, with an emphasis on Addison County and Chittenden County vendors and farms.
Attendees will have a chance to taste their way through delectable culinary offerings while enjoying live music and talented street performers.
This tasty annual event takes place at Middlebury Marbleworks from 4-8 pm. $5 for adults. Kids under 12 are free.
4th of July Parade and Festivities in Warren, VT
July 4, 2023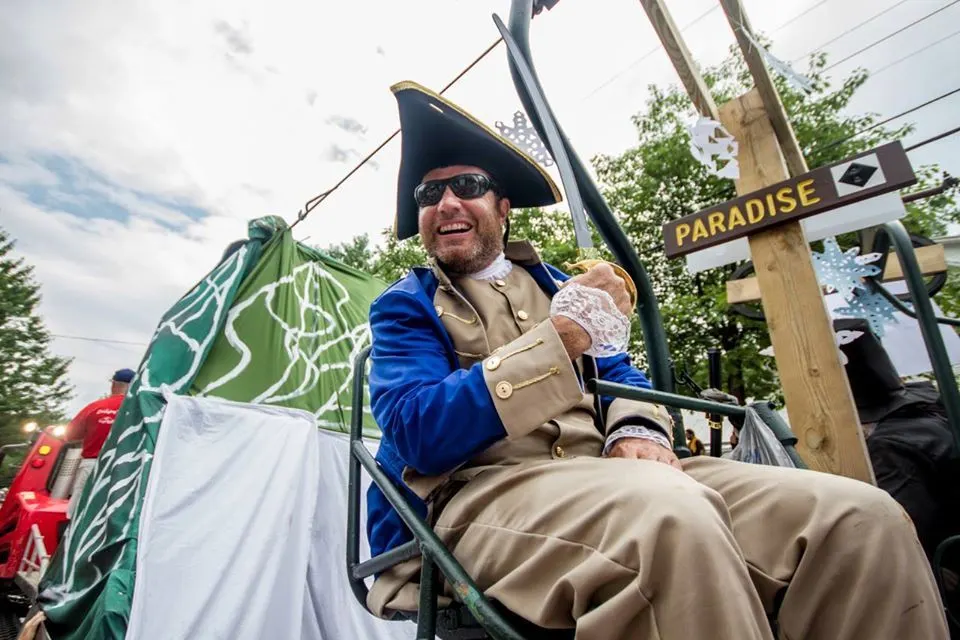 Fourth of July parades are nothing new in Vermont or anywhere else, but you haven't likely experienced a parade like the one in Warren, Vermont, where "keep Vermont weird" is a way of life worth celebrating!
This year marks the 74th almost-consecutive year of celebrating Independence Day in Warren with a wild and wacky parade and street dance that would make our forefathers proud. The July 4th parade starts at 10 am sharp, and the day just gets better from there!
Grab a "buddy badge" at the entrance to the event and spend the day looking for your new BFF with the matching badge. Once you find them, head to the town gazebo to claim a matching pair of prizes.
As the sun sets on another one of the best summer festivals in Vermont, head up to Sugarbush Resort for the annual Independence Day fireworks.
Independence Day Celebration in Burlington, VT
July 3, 2023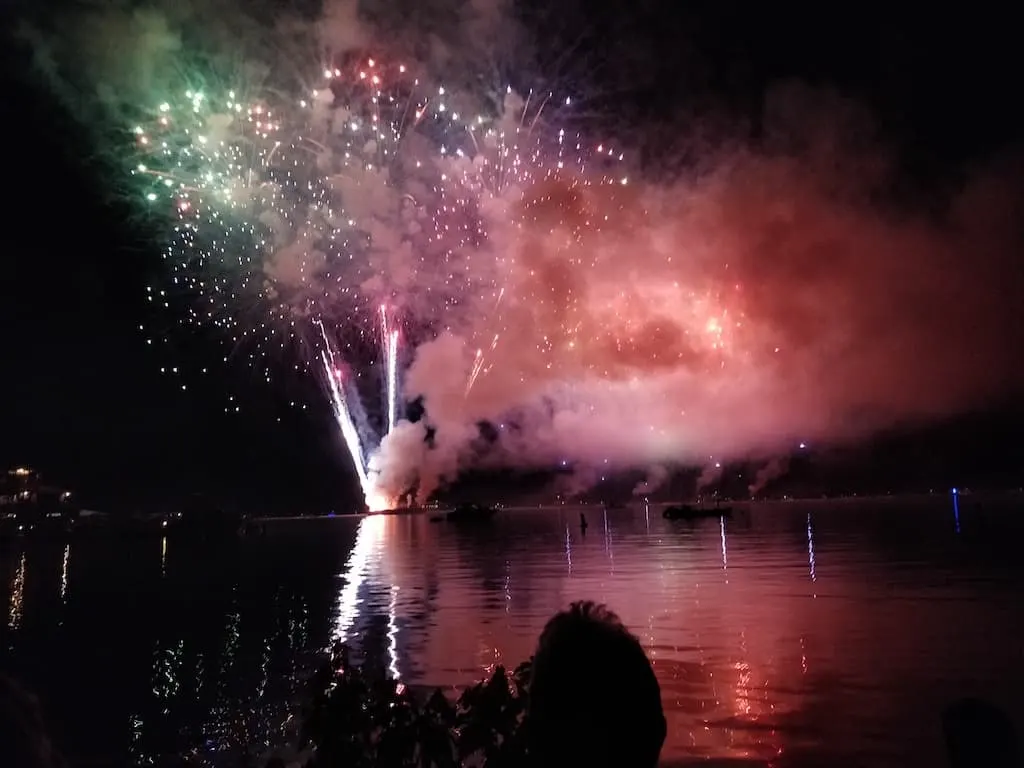 Celebrate Independence Day on Lake Champlain with a beautiful mountain backdrop, live music, tasty treats, and of course, fireworks! This annual event at Waterfront Park in Burlington features the largest, and arguably the best fireworks displays in the state. Festivities begin at 5:30 pm and fireworks start at 9:30. This event is free and open to the public. Keep an eye on the Burlington Parks & Recreation website for a full schedule.
For unparalleled views of the fireworks, book a spot on the Spirit of Ethan Allen for a three-hour fireworks cruise that features a dinner buffet and dancing with a DJ.
For the sake of brevity, we've chosen to highlight two of our favorite Fourth of July celebrations in Vermont, but there are lots more to choose from. Here's a complete list of all of the Independence Day festivities in Vermont.
Vermont Blueberry Festival in Wilmington, VT
Late July-August, 2023
Celebrate the humble blueberry in southern Vermont this year with a full week of festivities that includes jam-making, pie tasting, toe-tapping, and of course blueberry picking! The Vermont Blueberry Festival always draws a crowd.
Local restaurants invite visitors to taste an array of blueberry-infused specials, shops will be rolling out the blue carpets and offering sales and special events, and live music is offered throughout the region. The week culminates with a blueberry block party in downtown Wilmington, with a pie-eating contest, vendors, live music, and dancing.
If you're a fan of blueberries, this is one of the tastiest summer festivals in Vermont.
Where to stay in Wilmington: The Wilmington Inn is located along the Deerfield River and just minutes from Mount Snow and the Valley Trail. Rent one of six rooms in the main house or four in the carriage house. A full breakfast is included with your stay, and you can also take advantage of the outdoor fire pit, outdoor games, a spacious front porch, or the bar & lounge. This is an intimate and cozy spot for your Wilmington vacation.
Festival of Fools in Burlington, VT
August 4-6, 2023
The Festival of Fools is a celebration of acrobats, dancers, comedy, and live music on the Church Street Marketplace in downtown Burlington, Vermont. This curated event is put on by Burlington City Arts, who invited world-renowned street performers across a variety of disciplines to perform delightful feats to inspire onlookers.
The three-day event features culminates with a grand finale featuring a grand finale with all the performers of the festival. Burlington is already one of our favorite spots to spend a summer weekend, and this event makes a day on Church Street hard to resist!
13th Annual Taste of Woodstock
August 12, 2023
The annual Taste of Woodstock celebrates all the local flavors and culinary delights that the town of Woodstock is known for. This one-day event closes down Elm Street in Woodstock Village as more than 50 vendors fill the street with wonderful Vermont provisions, including wine, beer, and spirits.
While food and drink may be the main attraction, you'll also have a chance to dance to live music, take part in kids' activities, and check out arts and crafts from local artisans.
Vermont State Fair in Rutland, VT
August 15-19, 2023
The first Vermont State Fair took place in 1846, making it one of the oldest state fairs in the United States. 2023 marks 177 years of this robust agricultural showcase.
Put on by the Rutland Agricultural Society, the Vermont State Fair features a traditional midway with rides for kids and adults, local food trucks and vendors, live entertainment, and agricultural shows and demonstrations.
An annual visit to the fair seems to be the last hurrah of summer — where kids can soak up the sunshine, kick up dust as they run from ride to ride, and fall into bed smelling like a barnyard.
Champlain Valley Fair in Essex Junction, VT
August 25-September 3, 2023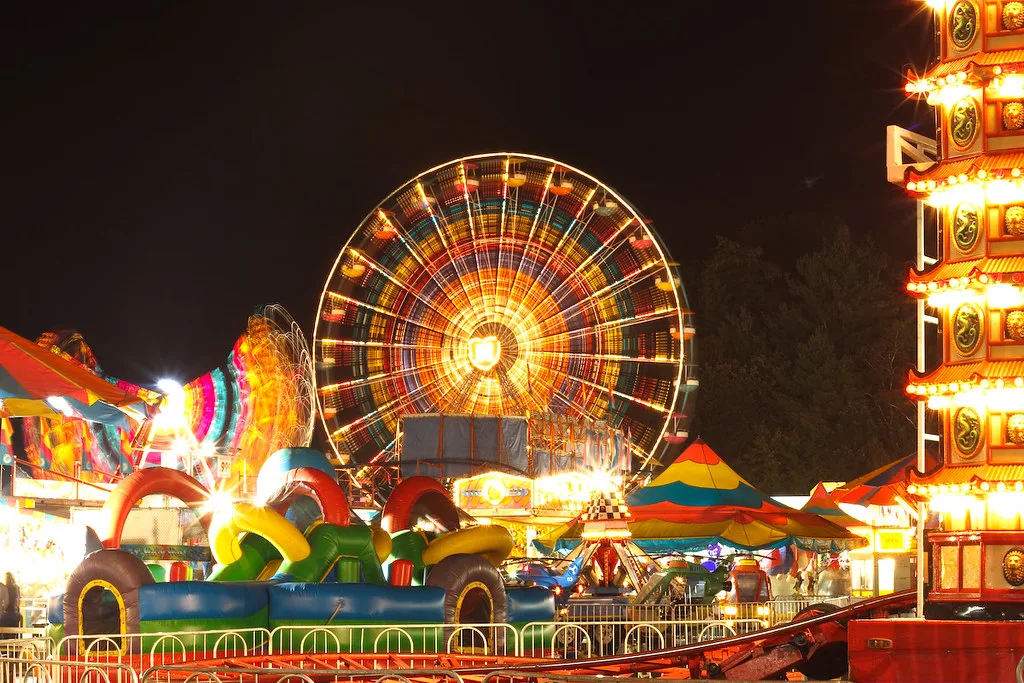 The 101st Champlain Valley Fair takes place at the end of August each year. Featuring world-class music performances, a rollicking demolition derby and monster truck show, and all the farm animals you can pet, this popular fair attracts families from all over Vermont and beyond.
Follow the scent of fried dough through the midway full of laughing kids, try your hand at an old-fashioned carnival game, or meander past rows of sparkling jam jars, hand-quilted blankets, and giant pumpkins.
For Vermonters, the Champlain Valley Fair evokes a nostalgia that brings you right back to the days of horse-drawn carriages, massive veggie gardens, and running barefoot along dirt paths to the swimming hole. We're so fortunate that we can feel that every year at the fair.
Green Mountain Bluegrass and Roots Festival in Manchester, VT
August 18-20, 2023
This year's weekend-long Green Mountain Bluegrass and Roots Festival features a stellar line-up of acclaimed musicians in a gorgeous setting among the mountains of southern Vermont.
2023 marks the fourth annual event that celebrates Americana music in all its forms. The iconic line-up includes Sam Bush, Watchhouse, the Milk Carton Kids, Aoife O' Donovan, Mighty Poplar, and the Peter Rowan Bluegrass Band (just to name a few). Local musicians and rising stars round out the weekend.
A weekend pass includes camping, entertainment on the late-night "Lamplighter" stage, and access to a variety of local food trucks, and Vermont craft beer and wines.
Where to stay in Manchester: Don't want to camp? Stay at The Barnstead Inn! This stylish inn has numerous configurations of rooms and suites, gorgeous grounds, friendly dogs, and fun special events. You can indulge in breakfast in the common area before walking into town. The Barnstead Inn is a new favorite of ours, and we can't wait for you to check it out!
---
Also Read: 17 of the Best Things to Do in Manchester, Vermont
---
Fall Festivals in Vermont
In the fall, Vermont puts on its finery and wears it as a colorful showpiece for all to enjoy. Autumn in Vermont may be reason enough to visit, but if you need a few more suggestions, here are some fantastic fall festivals to keep things interesting!
Plymouth Folk & Blues Festival in Plymouth, VT
September 2-3, 2023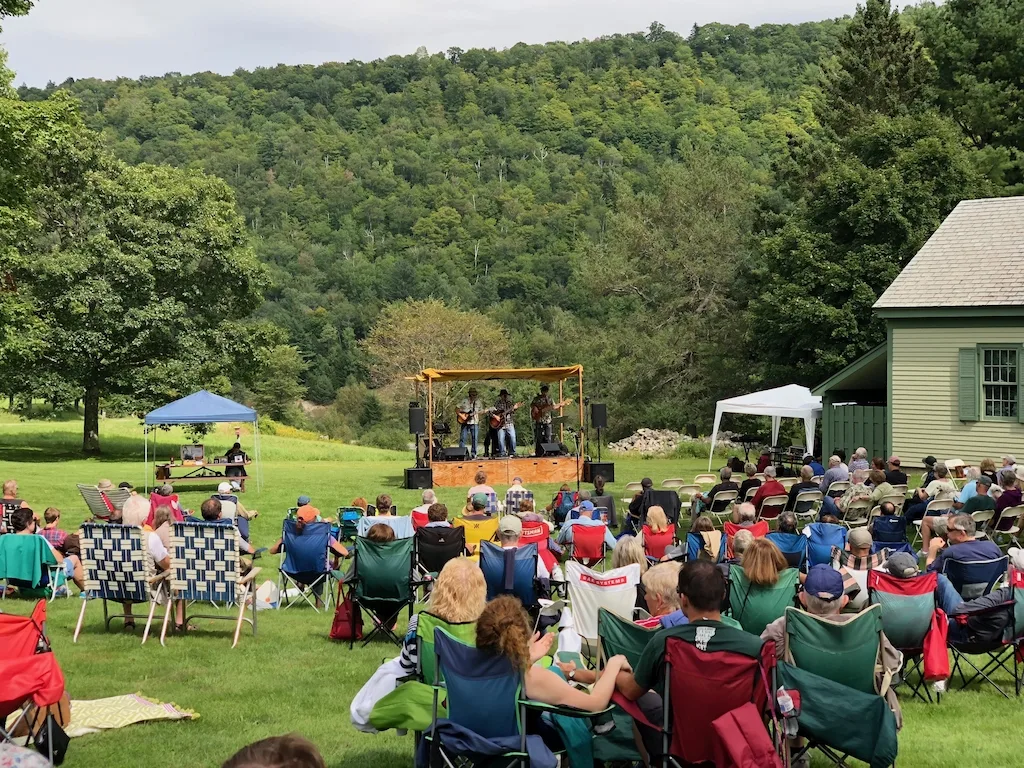 During Labor Day Weekend the Calvin Coolidge State Historic Site in Plymouth Notch, Vermont, comes alive with authentic folk and blues music for two afternoons of beautiful tunes and gorgeous views.
This year is the 18th annual Plymouth Folk and Blues Festival, which takes place over Labor Day weekend from 2-5 pm on both Saturday and Sunday.
In addition to a fantastic line-up of music featuring three performers each day, be sure to tour the birthplace of the 30th US president, who was sworn into office right here in Plymouth Notch. This event is completely free, but donations of non-perishable food items are appreciated.
Garlic Town USA in Bennington, VT
September 2, 2023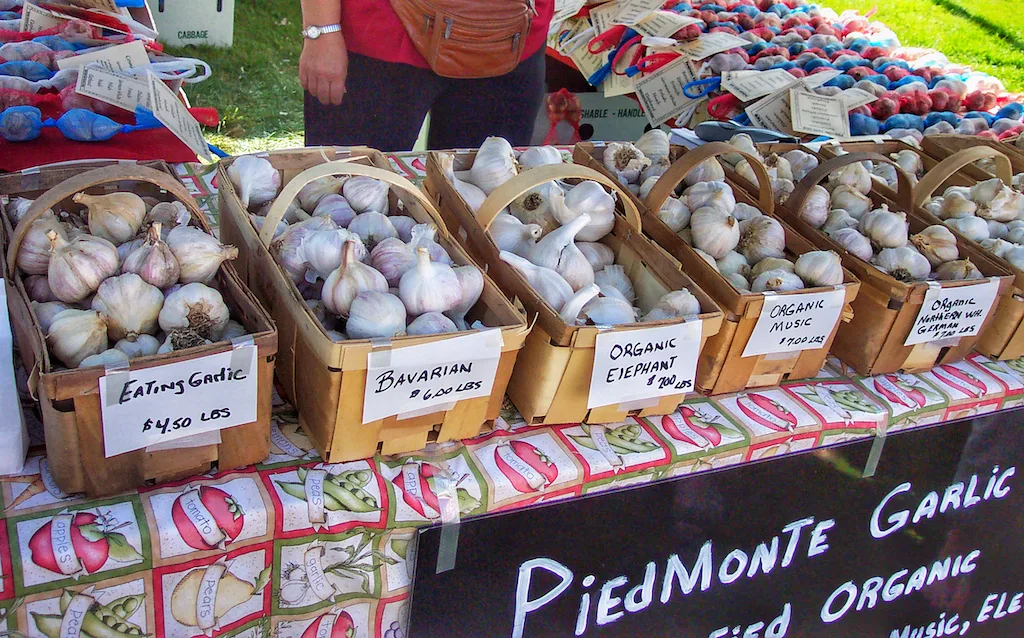 One of Vermont's most popular events, Garlic Town USA in Bennington is marketed as the largest family farmers' market in the state.
This is the place to stock up on garlic products, try garlic ice cream, and other garlic-infused creations, and listen to fantastic live music. With more than 12 vendors, you will have no trouble finding delightful goodies to satisfy every palate.
This is Bennington's biggest event of the year!
Where to stay in Bennington: We love the Four Chimneys Inn for a splurge or a romantic getaway and The Harwood Hill for a budget option. If you want to camp, we highly recommend Woodford State Park.
Annual Pride Parade and Festival in Burlington, VT
September 10, 2023
Celebrate LGBTQIA+ joy and solidarity at the Pride Parade and Festival in Burlington on September 10th. Enjoy a full day of activities featuring live entertainment, tasty food and drink offerings, and a colorful celebration where all are welcome, supported, and celebrated.
The parade kicks off at the south end of Church Street and ends at Waterfront Park where the party continues through the afternoon.
Where to stay in Burlington: We love the Hilton Garden Inn. While I don't usually recommend large chain hotels, the Hilton Garden Inn in Burlington is impressive in its location, price, and comfort. Even the lobby is beautiful. This Hilton is located on Main Street, just a few blocks from the Church Street Marketplace and the waterfront. It's also got an indoor pool and fitness center.
Tunbridge World's Fair in Tunbridge, Vermont
September 14-17, 2023
September in Vermont means a trip to Tunbridge!
The 151st Tunbridge World's Fair allows you to step back in time with demonstrations of farming and agricultural traditions, working antique displays, horse and ox pulling, horse racing, cattle and horse shows, junior exhibits, floral and 4-H exhibits, contra dancing, gymkhana, and many free shows.
---
Also Read: 17 Festivals to Kick Off Fall in Vermont
---
Peru Fair in Peru, VT
September 23, 2023
The Peru Fair began in 1978 as the "end of the world tag sale." but what had evolved is not anything that a tag-saler would ever dream of. Each year approximately 100 exhibitors converge on the tiny village to display and sell their crafts.
The Peru Fair is an old-fashioned country fair and street festival inviting lovers of Vermont and rural life to come to the tiny mountain town of Peru with a pig roast, live music, Vermont craft vendors and artisan demos, activities for kids, and more.
35th Annual Vermont Sheep & Wool Festival in Tunbridge, VT
September 30 – October 1, 2023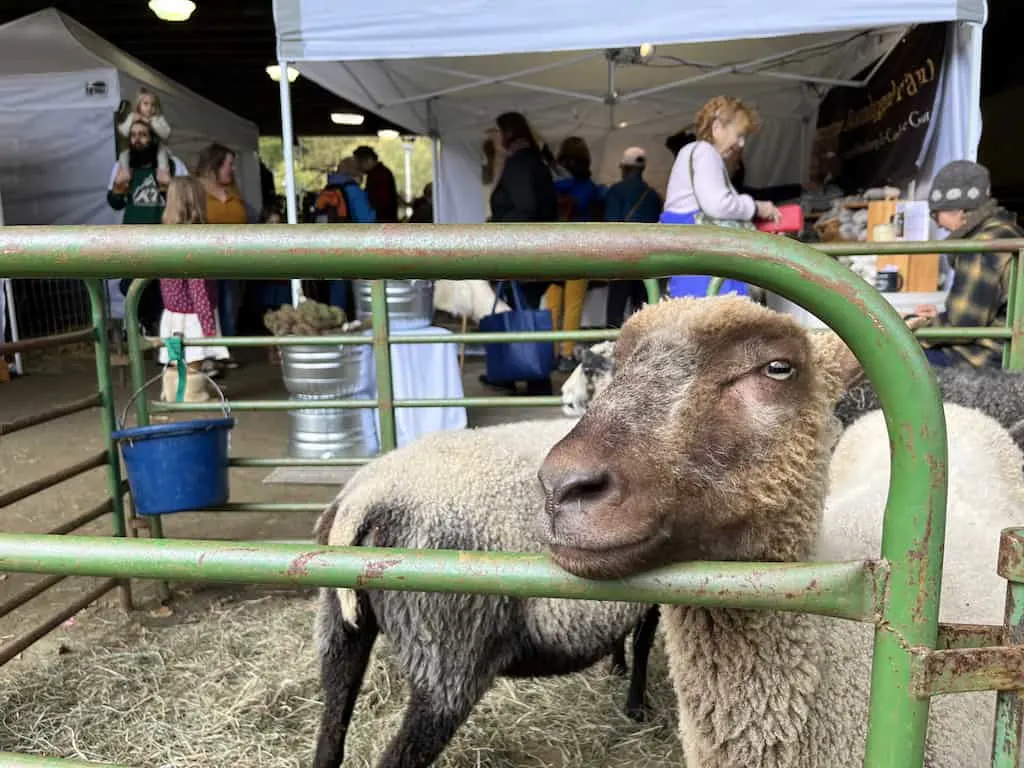 Showcasing natural fiber and fiber art, as well as the animals, farms, and fiber artists that make this a thriving Vermont industry, the Vermont Sheep & Wool Festival gets more robust each year!
Come out and meet the animals, take a class, or find inspiration for a winter fiber project of your own. This is the 35th celebration of Vermont's wooliest residents and the humans that love them.
Stowe Foliage Arts Festival in Stowe, VT
October 6-8, 2023
The perfectly timed Stowe Foliage Arts Festival features delicious festival fare, 150 artists and artisans, craft demonstrations, and three days of live music.
Stowe is the perfect spot to enjoy all the colors of fall in one of Vermont's most iconic mountain villages.
Where to stay in Stowe: Tälta Lodge Bluebird is located on The Mountain Road and very close to Smuggler's Notch and Mount Mansfield.
---
Spending the weekend? Read: 18 Delightful Things to Do in Stowe
---
Gllfeather Turnip Festival in Wardsboro, VT
End of October 2023
Yes, in Vermont we celebrate a turnip that isn't quite a turnip, the famous Gilfeather turnip, which was first cultivated in Wardsboro Vermont, and became the Vermont State Vegetable in 2016.
Most experts agree that the Gilfeather is more of a rutabaga— or a rutabaga/turnip cross at the very least. Whatever it is, the town of Wardsboro celebrates this humble vegetable each fall at the Gilfeather Turnip Festival.
The volunteer-run Gilfeather Turnip Festival is put on by the Friends of the Wardsboro Library. You can show your support by heading to Wardsboro at the end of October (exact date to be announced) and buying Gilfeather soup, Gilfeature turnips by the pound, Gilfeather turnip seeds, and some Gilfeather turnip souvenirs to take home.
This little festival is sure to make you appreciate rural Vermont in all its quirkiness!
Winter Festivals in Vermont
And then comes winter, when the hardy among us take to the slopes, and the rest of us head inside to catch up on knitting and novels by the warmth of a wood stove.
Whichever category you fall into, experiencing one of these fantastic Vermont festivals will surely warm your heart and put a smile on your face.
St. J Sparkles Holiday Weekend in St. Johnsbury, VT
December 8-9 2023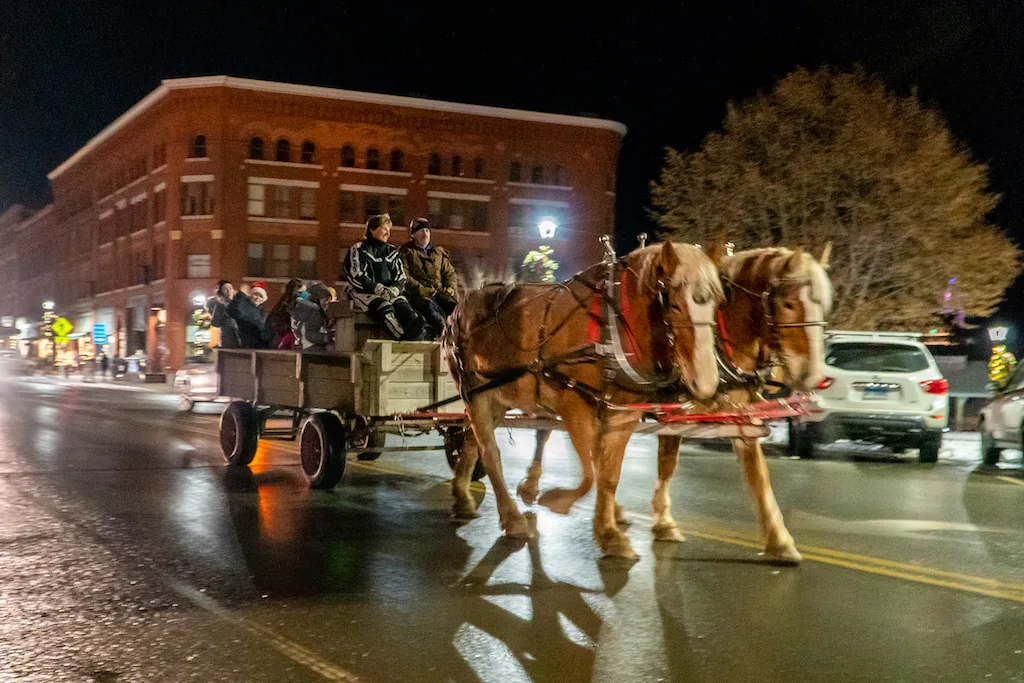 Horse-drawn carriage rides, an evening wine tasting, a downtown scavenger hunt, beautiful holiday light displays, and fireworks after dark. Welcome to St. Johnsbury, where the season's most festive weekend gets underway on December 8th.
The weekend is full of festivities for both kids and adults, and many of them are entirely free. For a full schedule of events, check out Discover St. Johnsbury.
Where to stay in St. Johnsbury: Cherry House Bed & Breakfast is located right in the heart of downtown.
---
Also Read: 14 Spectacular Events to Celebrate December in Vermont
---
Wassail Weekend in Woodstock, VT
December 8-10, 2023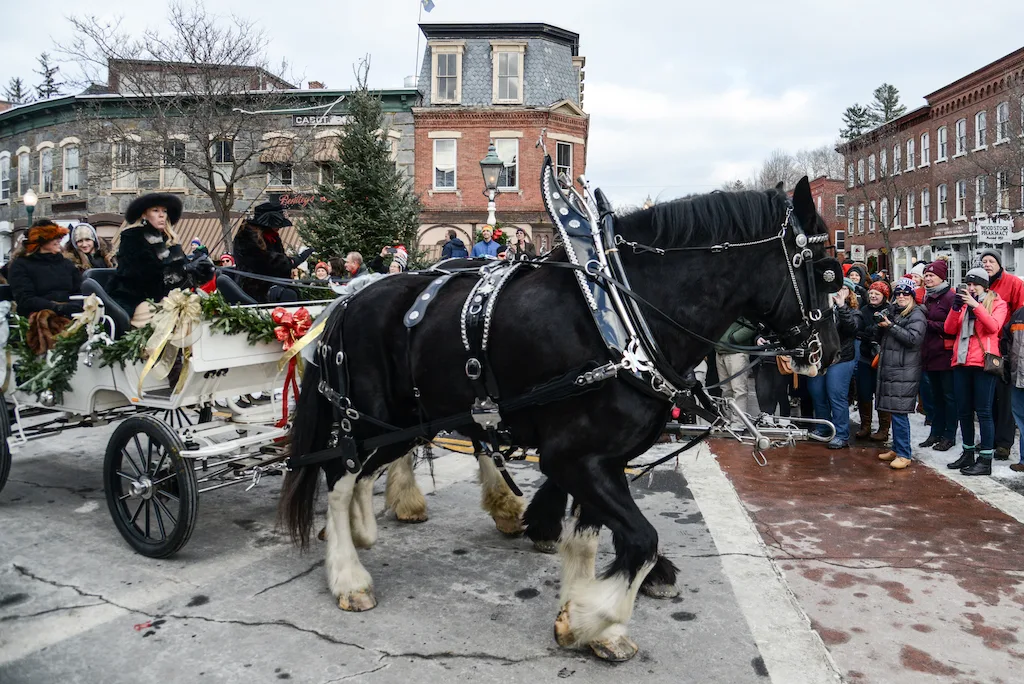 This year will be the 39th Wassail Weekend in Woodstock, a cherished weekend when locals and visitors gather together to celebrate a picture-perfect holiday that could easily be a scene from your favorite Hallmark movie.
Come see Woodstock transformed into a winter wonderland with horse-drawn carriage rides, holiday music, and special events throughout the village.
Where to stay in Woodstock: For a little luxury, check out Woodstock Inn & Resort. This posh resort is located in Woodstock Village, within walking distance of everything downtown. It's the perfect spot for a special weekend, or fall getaway when you can take advantage of all the best things to do in Woodstock VT.
---
Spending the weekend? Read Next: Spend a Winter Weekend in Woodstock, Vermont
---
Stowe Winter Carnival in Stowe, VT
January 2024
The 49th annual Stowe Winter Carnival will take place in January 2024. This is a family-friendly, town-wide event with ice carving demonstrations and competitions, the iconic Snow Volleyball tournament, and stargazing at Trapp Family Lodge.
Coinciding with the annual carnival is the 41st Winter Rendezvous in Stowe is described as "five days of wintery bliss" on their website, and it's the perfect way to fall in love with snowy Vermont winter. Eclectic Festivities include a bowling party, pool party, LGBTQ+ Winter Pride Festival (and Gay Ski Week), live music, drag bingo, theater, cocktails, and a huge dance party.
Where to stay in Stowe: If you have tickets to Winter Rendezvous, stay at Topnotch Resort and Spa, the official host of the event. Our second choice is Tälta Lodge Bluebird, which is located on The Mountain Road and very close to Stowe Mountain Resort for skiing.
---
While the Vermont festivals listed here are some of the most iconic annual events in the state, there's something going on just about every weekend. Check out these posts for even more special events in Vermont.
Follow us on social media for more Vermont inspiration!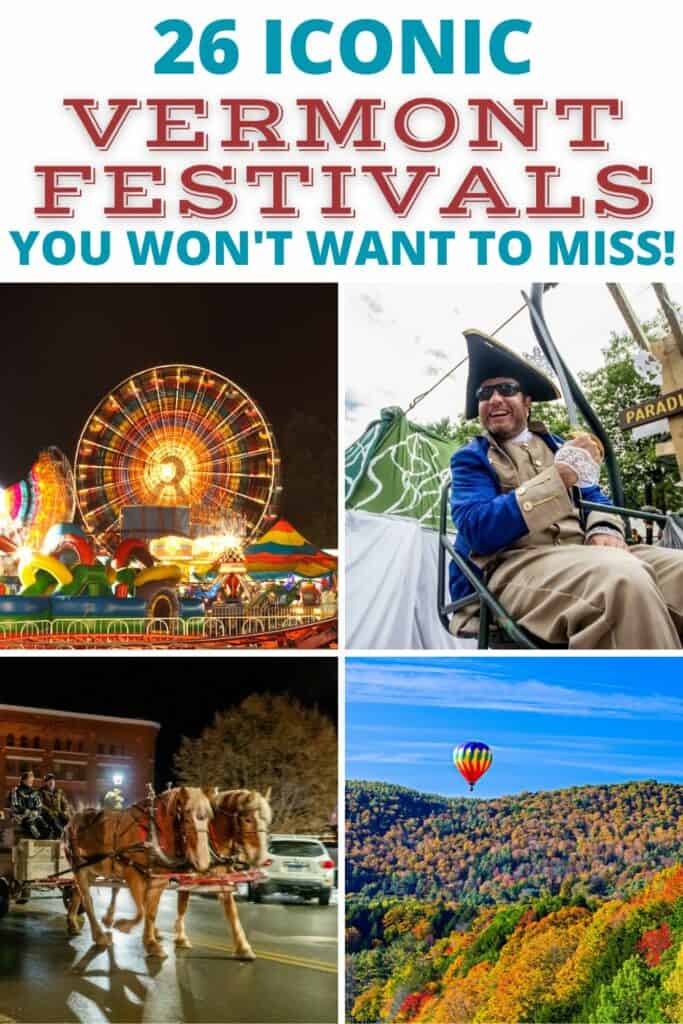 Tara Schatz is a freelance writer, and the founder and editor-in-chief of Vermont Explored and Back Road Ramblers, an American road trip blog. She is also the co-author of the 3rd edition of AMC's Best Day Hikes in Vermont, which was released in May 2023.