Like many of Vermont's most wild places, Groton State Forest is off the beaten path, nestled between the Green Mountains to the west and the hills of the Connecticut River Valley to the east. It's one of Vermont's largest publicly owned areas, encompassing almost 30,000 acres, and seven unique state parks.
Groton State Forest and the Vermont State Parks within it, provide plenty of variety for adventurers, who come here to hike, bike, paddle, fish, camp, and relax.
Our family tries to visit Groton State Forest as often as we can. We love that it is one of Vermont's most remote wilderness areas, and we enjoy exploring the hiking trails, ponds, and campgrounds throughout this massive natural area. We've explored many of Groton's trails, lakes, and ponds, but there's so much more that we've yet to see!
My most recent home base within Groton State Forest was Ricker Pond State Park, which was recommended by one of the Vermont State Park rangers as being on the quiet side (we're always looking for quiet).
I slept in a lean-to near the shores of Ricker Pond, but each day I set out to explore the rest of the lakes, ponds, mountains, bogs, and woods that make this place so special. Here are my favorite adventures (so far) in Groton State Forest.
Hiking through Peacham Bog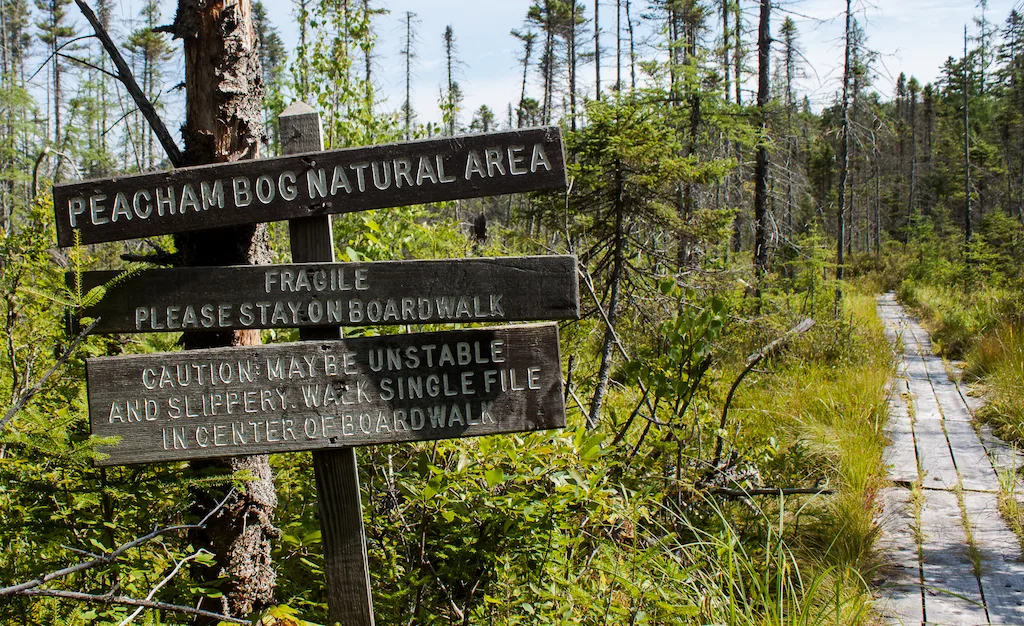 Located in the very heart of Groton State Forest, Peacham Bog is one of the largest and most beautiful bogs in all of Vermont. Peacham Bog Natural Area encompasses 728 acres, but the bog itself is about 200 acres. It's considered a dome bog, which means that it rises slightly above the local topography.
I recently hiked the 4.5-mile Peacham Bog Loop Trail, which took about 3 hours with a stop for lunch. I didn't see anyone else on the hike, but I did discover an abundance of songbirds (various warblers), millions of dragonflies, and the carnivorous pitcher plant, which was in flower and really beautiful.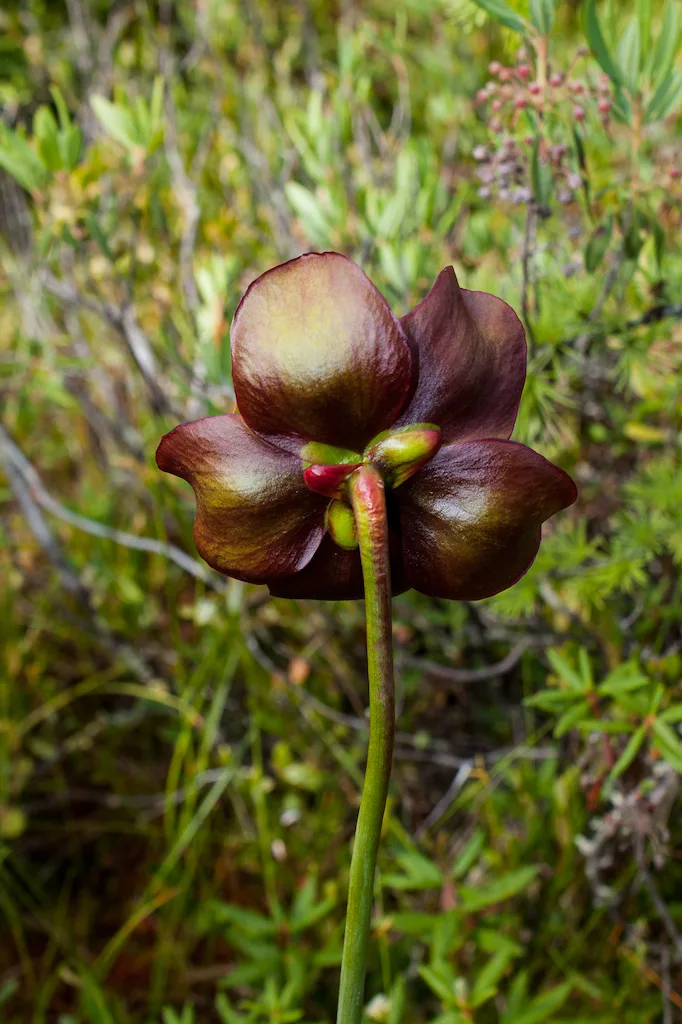 The Peacham Bog Loop Trail begins at the nature center on Boulder Beach Road. Pay careful attention to your map and the signage as you're hiking, because there are a lot of connecting trails. I took a wrong turn at one point, and could only backtrack to find where I went wrong. Lesson learned.
Peacham Bog is a great place for a picnic — just follow the boardwalk to the lonely bench. This marks the halfway point if you're following the Peacham Bog loop.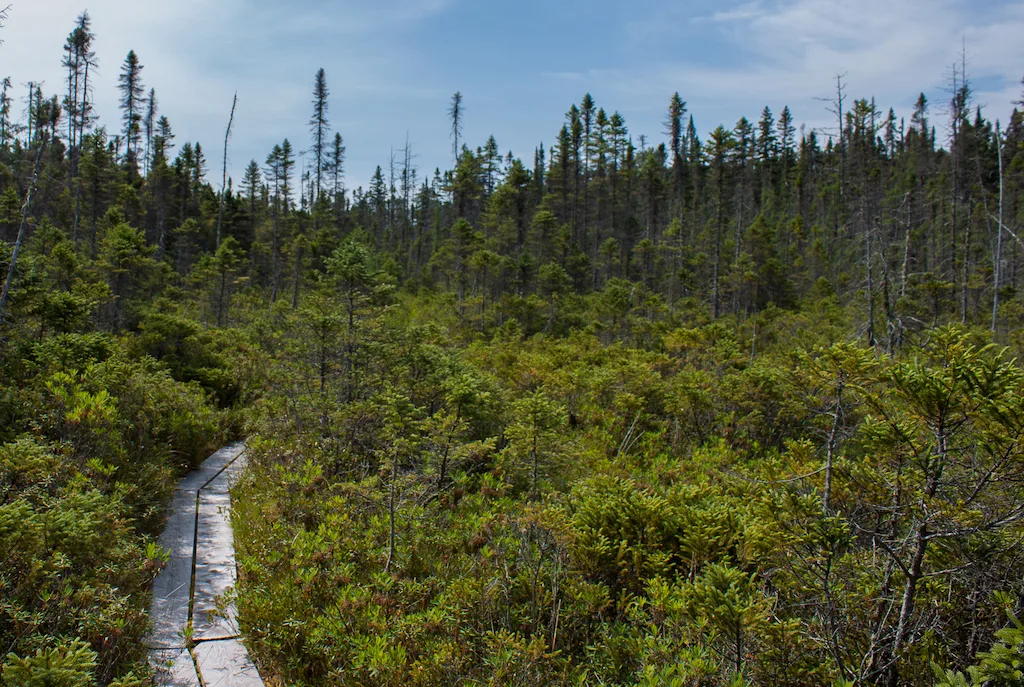 Early Morning Paddling in Ricker Pond State Park
I was lucky enough to score a lean-to (Aster) right next to the canoe launch on Ricker Pond, so I took full advantage and woke up early to paddle into the sunrise.
There were at least 5 loons paddling with me through the fog, and they seemed to enjoy playing hide and seek with me as I paddled along. Ricker Pond's small size allowed me to paddle along the whole shoreline as the sun was rising and still be back to the lean-to in time for a cup of coffee.
Ricker Pond State Park has a lovely, small campground, and just about every site is either on the water or set above it with an awesome view of the pond.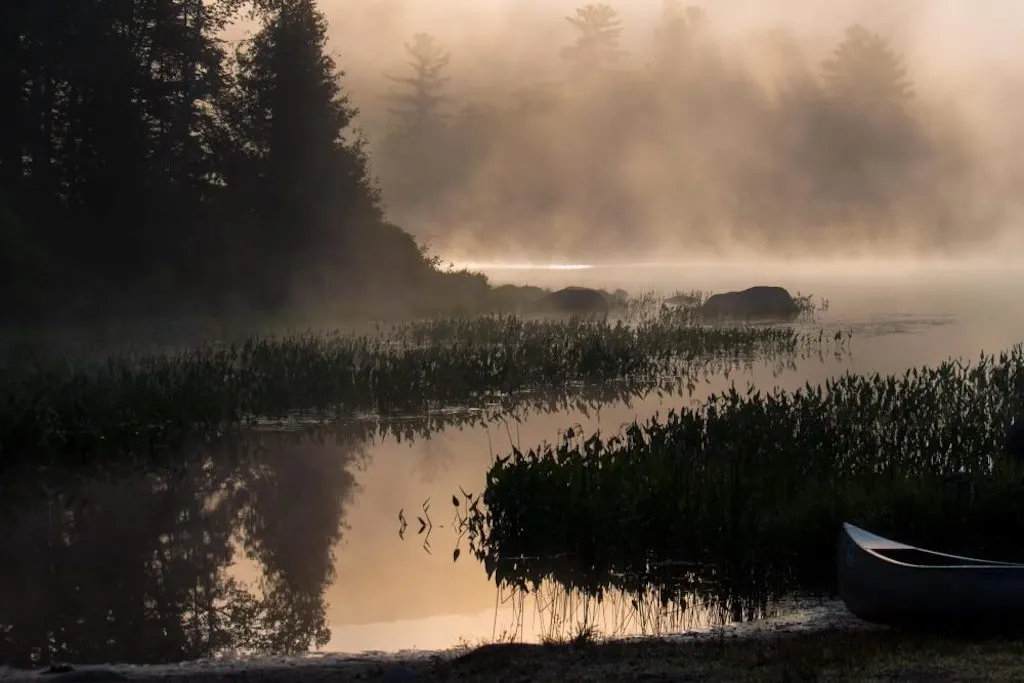 Afternoon Swimming at Boulder Beach State Park
Boulder Beach State Park is definitely the place to be for family swimming, picnicking, and frolicking. There's a fabulous sandy beach, and the water is clear and weed-free. It was high summer when I last visited, and really hot, at least for Vermont. There were a lot of people at the beach — cooling off in the water or relaxing on the shore, but not so many that it felt crowded. I treated myself to ice cream at the snack bar and floated the rest of the day away.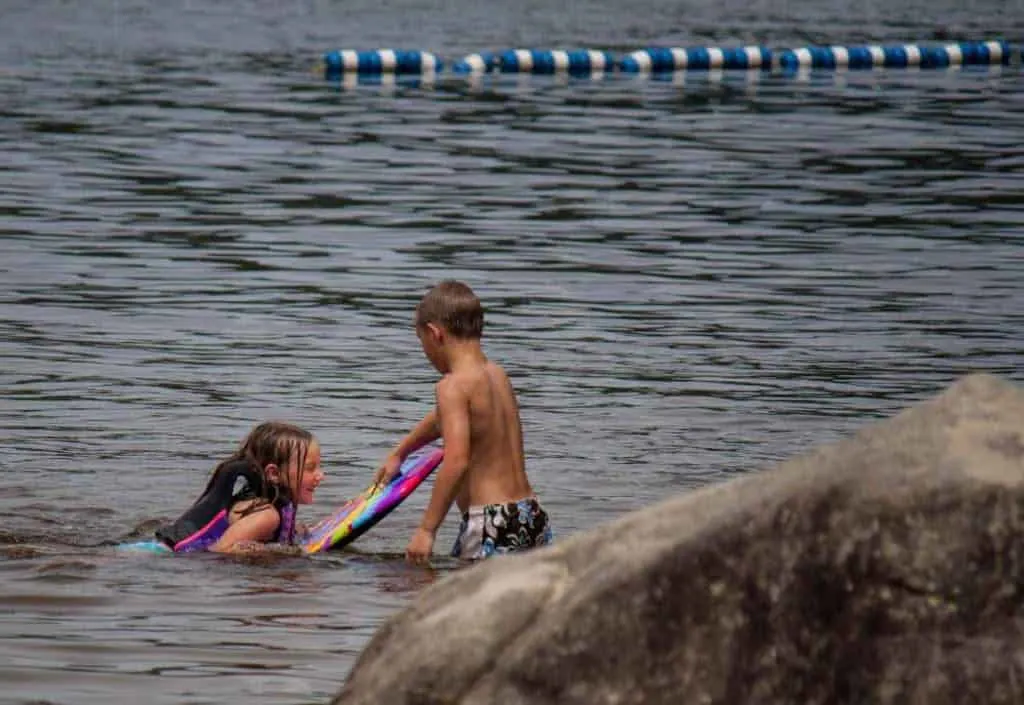 Watch the Sunset from Owl's Head
I asked a local friend where I should hike to catch the sunset, and she didn't even hesitate for a minute before suggesting Owl's Head. The trailhead to Owl's Head is in New Discovery State Park, and it has quickly become one of our favorite hiking trails in Vermont.
It's a moderately steep hike and just 1.5 miles, so you can easily hike up for the sunset and be back to your car before dark. The Owl's Head hike is a great hike for families with kids, and the views are fantastic!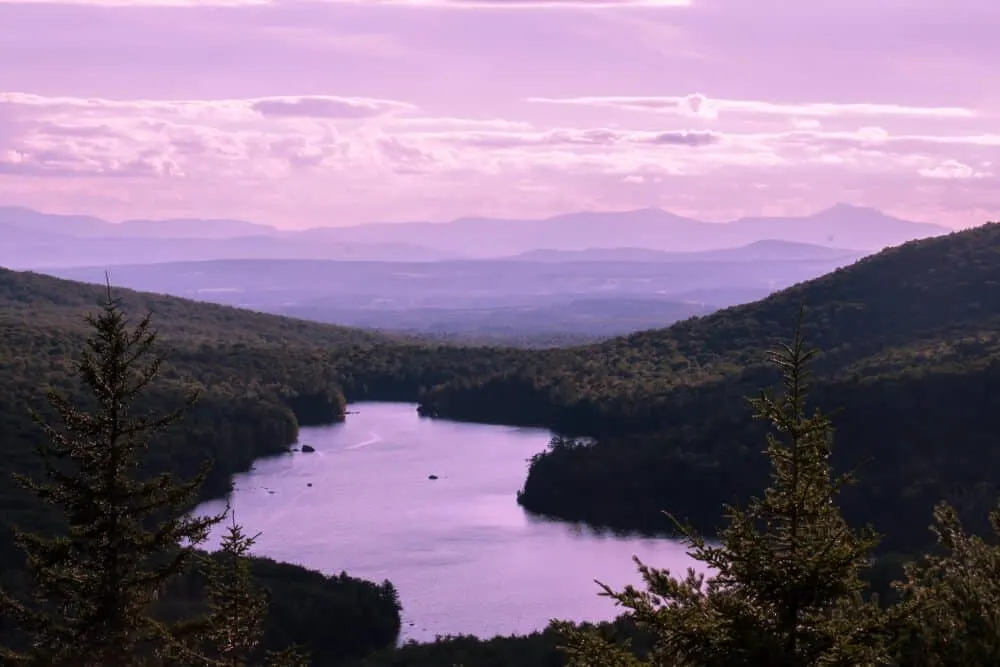 A Hike and a Swim at Kettle Pond State Park
Kettle Pond State Park is probably the quietest park in Groton State Forest. There are a few primitive campsites that you can hike or paddle to, a trail around the lake, and a canoe portage.
The trail is strewn with boulders and the sparkling water of the pond is always visible through the trees. It's a lovely trail for listening to the loons or discovering an elusive snowshoe hare. You'll find a few nice swimming spots along the trail as well.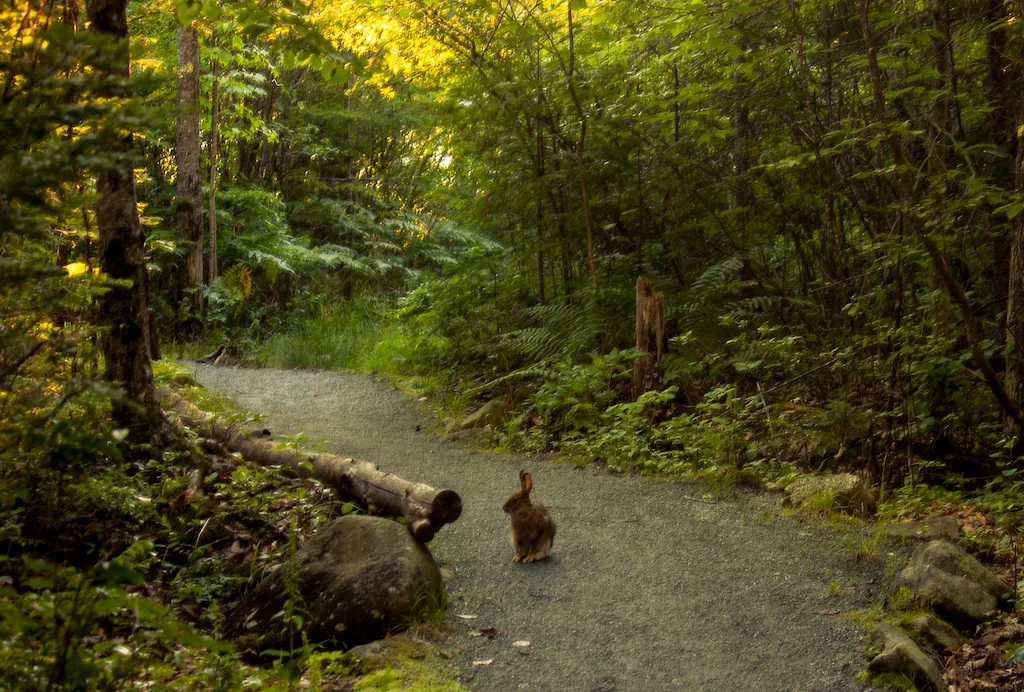 Visiting Groton State Forest is like escaping back in time. The landscape is wild, the trails uncrowded, and the pace blissfully slow. Plus, the state parks within Groton State Forest will provide you with the quintessential summer-in-Vermont vacation you've been looking for — camping, swimming, paddling, and hiking. It's an enchanting place, with a bit of magic for every explorer.
---
Tara Schatz is a freelance writer, and the founder and editor-in-chief of Vermont Explored and Back Road Ramblers, an American road trip blog. She is also the co-author of the 3rd edition of AMC's Best Day Hikes in Vermont, which was released in May 2023, and the author of 100+ Wonderful Ways to Experience Vermont.