Have you been to Rutland, Vermont lately? For years, Rutland has been known as a no-nonsense, working-class city with a cute historic district and a history as one of the world's leading exporters of marble.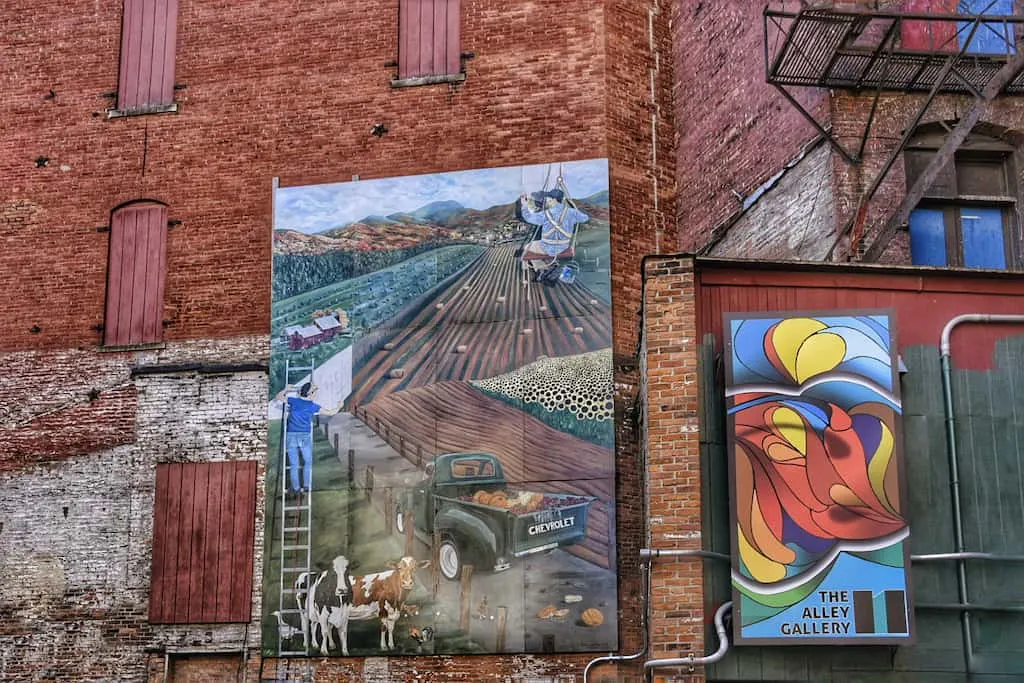 If that's the Rutland that you envision when you think of this Vermont city, then you're missing out on some of its most incredible features.
I'm talking about Rutland's up-and-coming art scene, of course!
Not only is the downtown area home to five unique art galleries, but downtown Rutland has also commissioned 15+ larger-than-life murals that have been painted on historic buildings and walls throughout the city.
Exploring the Rutland murals and other incredible outdoor art installations makes for a unique day trip, especially if you want to get outside without breaking a sweat! This is one of our favorite things to do in all of Vermont, especially on a beautiful sunny day.
We recently spent a full day in Rutland, and while we didn't find all of the murals around town, we did find a lot of them, and we can't wait to share them with you!
---
Also Read: Incredible Outdoor Sculpture Parks in Vermont
---
The Amazing Murals of Rutland, Vermont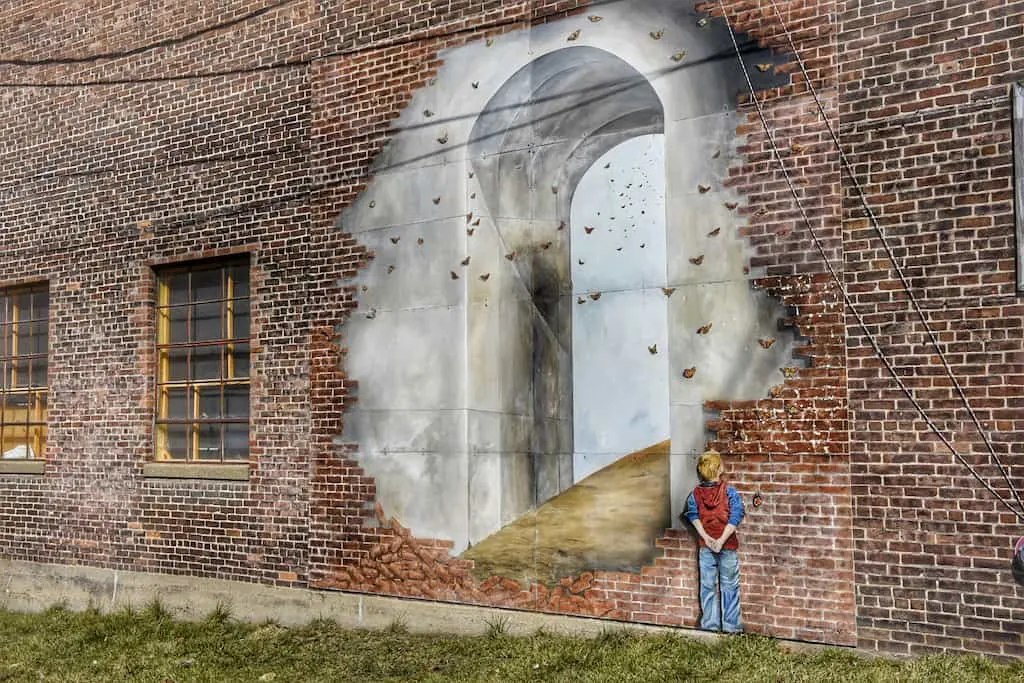 With more than 20 incredible murals scattered throughout the downtown area, it's easy to see why Rutland is considered the mural capital of Vermont.
The very first Rutland mural to kick off the project was "The Hidden Tunnel" by Kathryn Wiegers, who created a dreamy painting of a little boy staring through a hidden tunnel in a brick wall on the side of the Rutland Co-Op in 2009. Since then, new murals have been added almost every year by local, national, and international artists.
We hoofed it around the city on a sunny Saturday in March and found many of the Rutland murals, but not all of them.
We have since learned that Downtown Rutland Partnership has created an app to help visitors find all the art, plus shops and restaurants in the downtown area. That means we have to go back to find all the murals that we missed!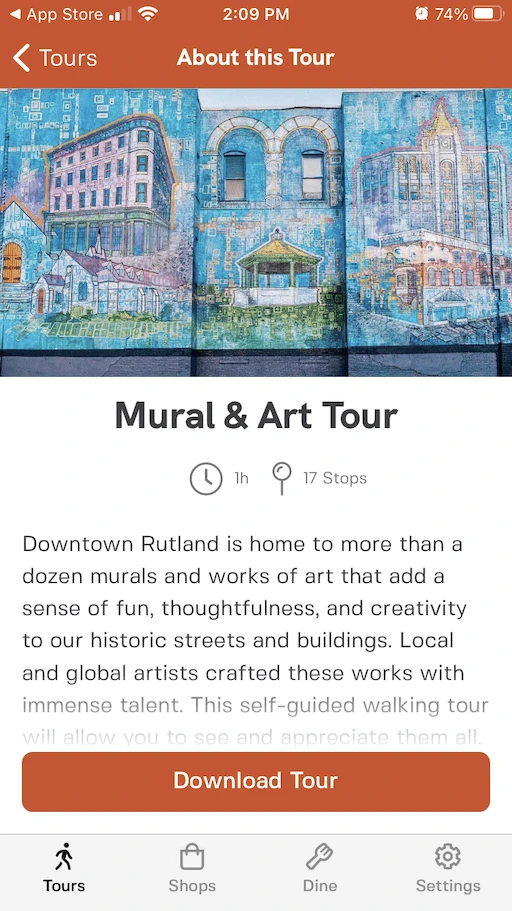 The Mural & Art Tour on the app is a self-guided walking tour that includes 17 stops and takes about an hour to complete. You can even download the map and all of the stops to use offline.
In the meantime, here are the amazing murals that we discovered on a day trip to Rutland, Vermont.
Rutland Murals by Kathryn Wiegers
Katheryn Wieger's larger-than-life murals can be found all over Vermont, and Rutland is fortunate enough to have nine of them. The Rutland murals created by Wiegers are bold, colorful, and intense. Many feature animals, but you'll also see a superhero, bright Vermont flowers, and the piece that started it all, "The Hidden Tunnel."
Here are the Rutland murals by Kathryn Wiegers that we found. Unfortunately, we missed a couple of them.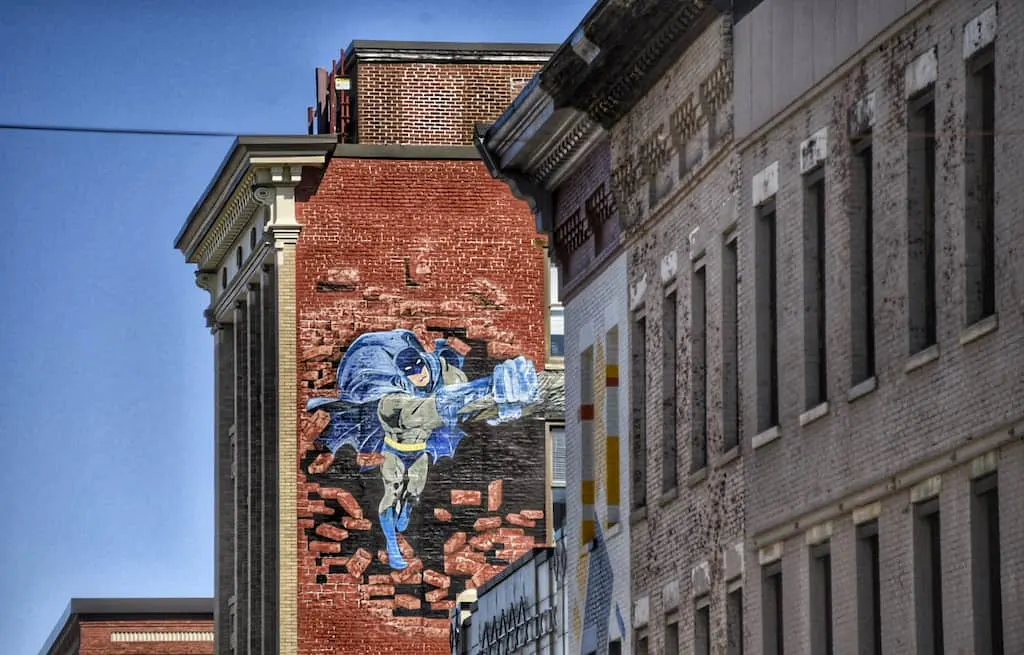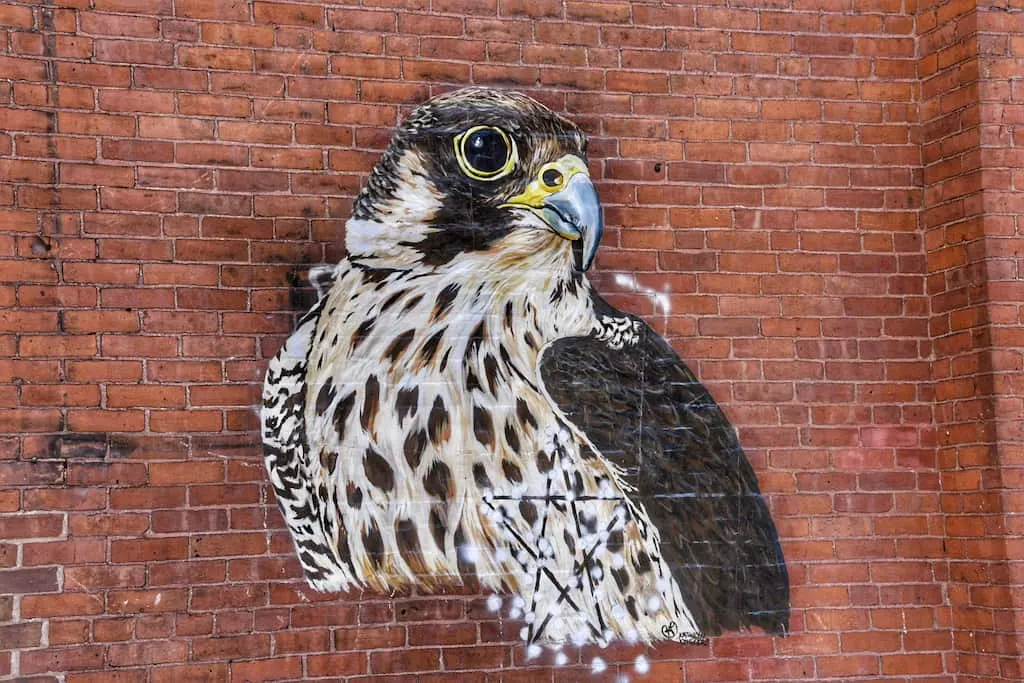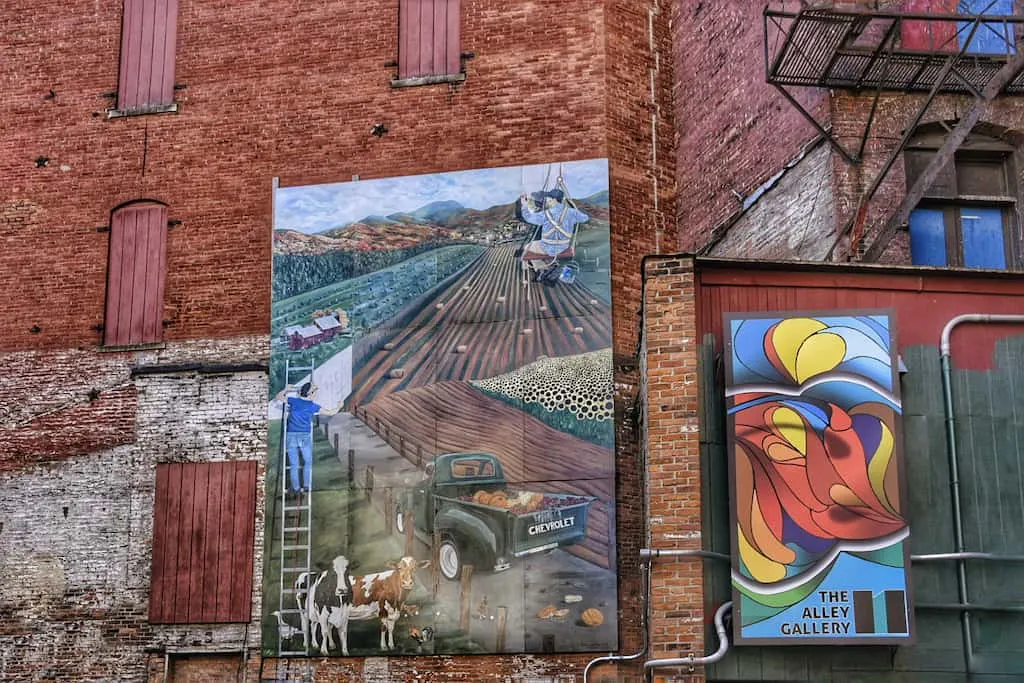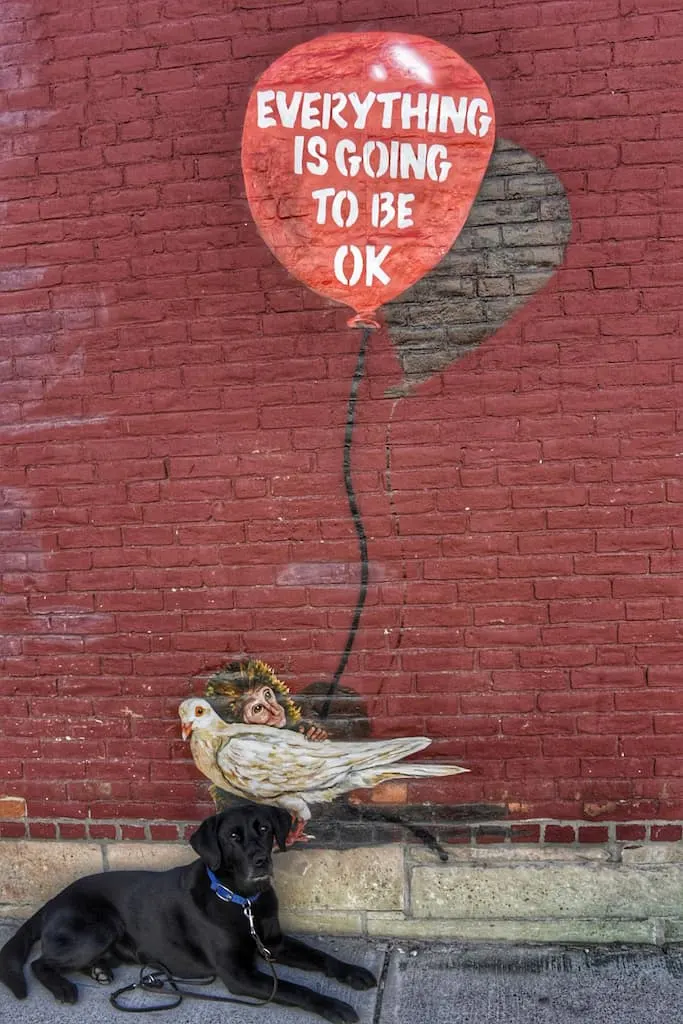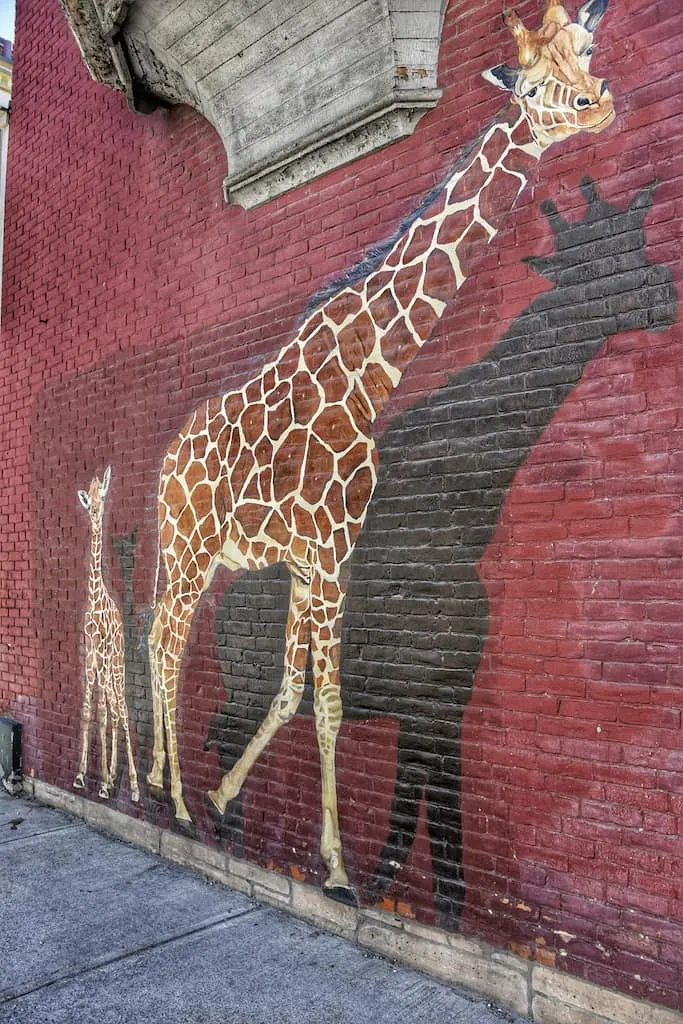 More Rutland, Vermont Murals
While the spectacular works by Kathryn Wiegers outnumber the rest, there are more amazing Rutland murals to discover!
Here are the ones we spotted – again, we didn't see them all, so you have to visit for yourself!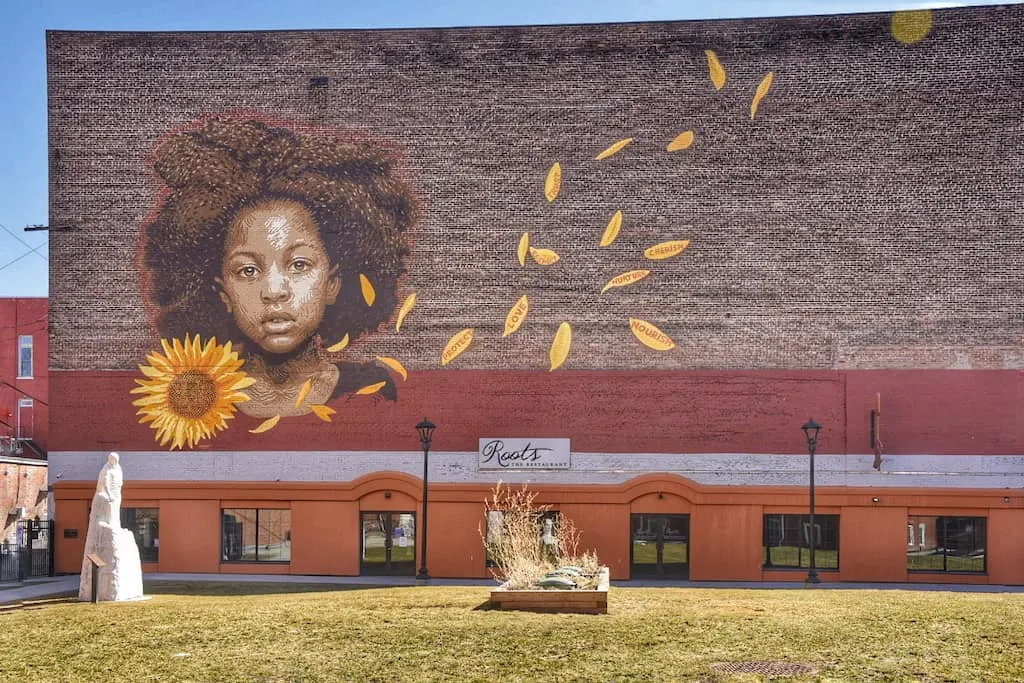 The mural above was painted in 2020 by artist, LMNOPI, and is located in Center Street Marketplace Park above Roots Restaurant.
The title of this new mural, "We Who Believe in Freedom Cannot Rest Until it Comes" is a quote from a song composed by Dr. Bernice Johnson Reagon* using the words spoken by the civil rights leader and SNCC mentor Ella Josephine Baker. You can read more about the mural and the artist here.
The artist explains the motivation behind the mural on her website –
"I hope that by creating this mural in the commons of downtown Rutland, our BIPOC community members, especially the kids, will feel seen, appreciated, welcomed and to know that we are fighting for a better world for them."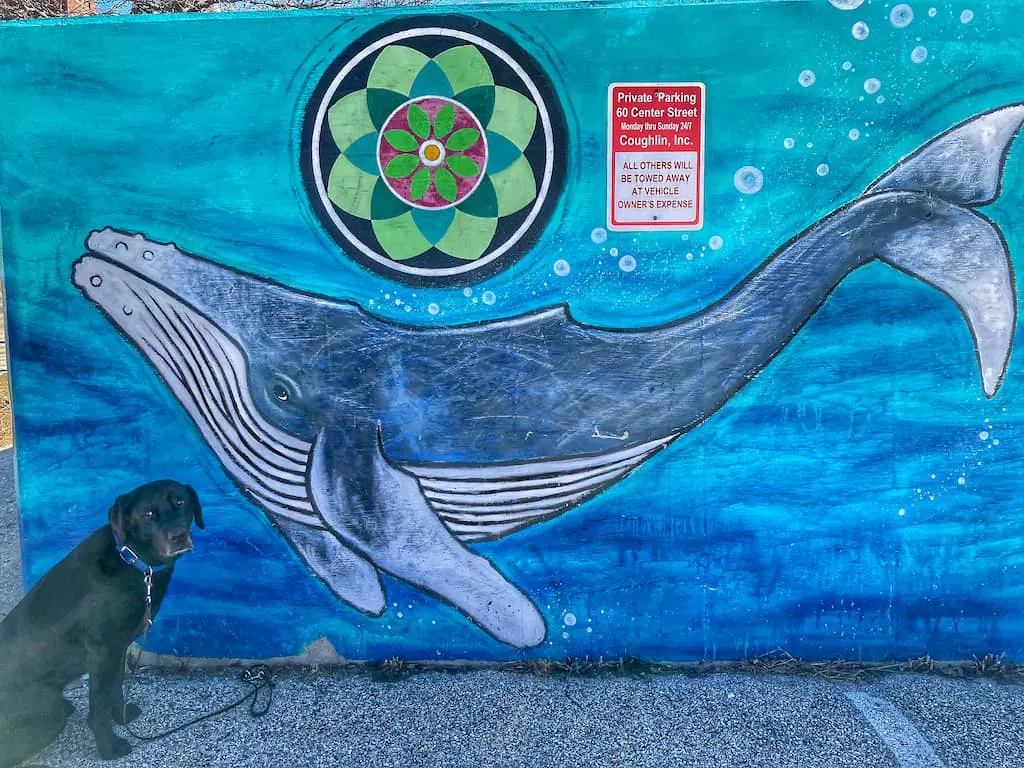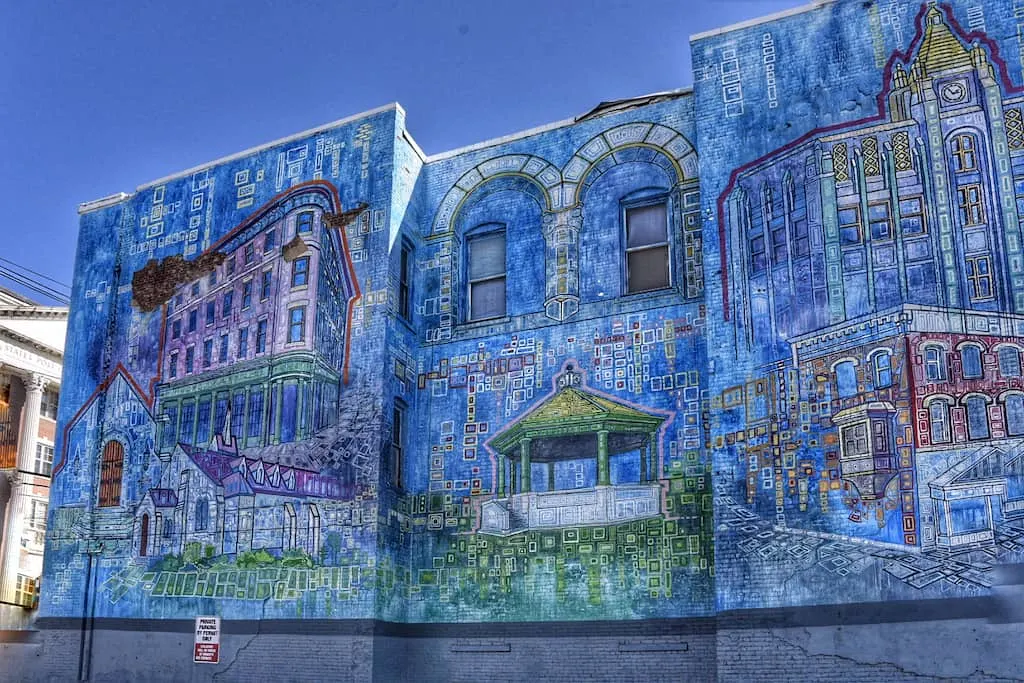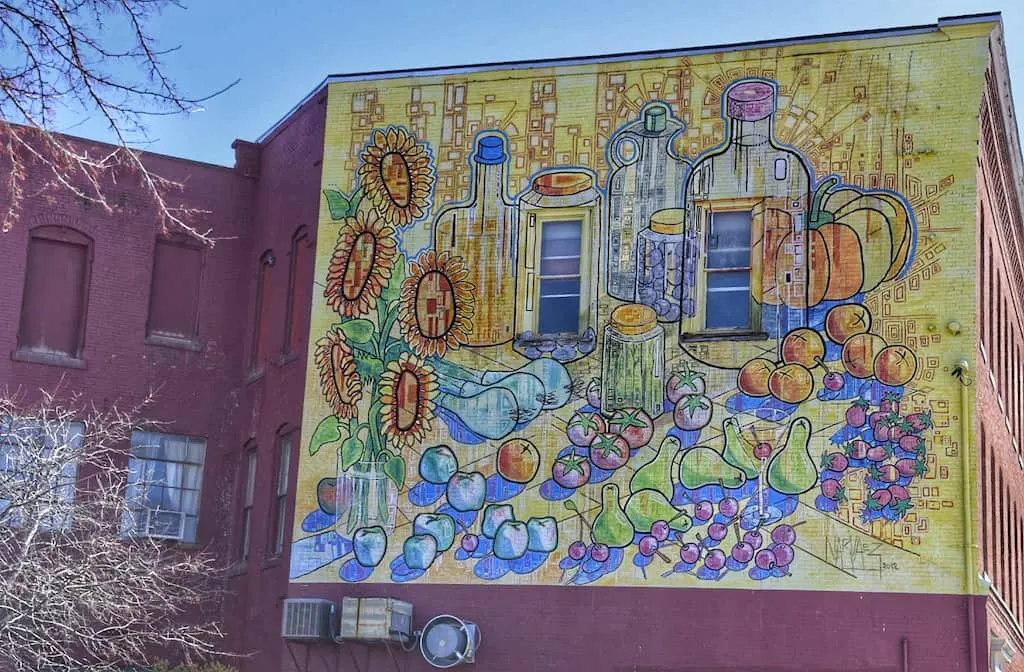 A Few of the Sculptures in Downtown Rutland, Vermont
In addition to the huge murals, downtown Rutland also hosts a variety of sculptures. Eight of these are made from Vermont marble and celebrate Rutland's local history and people.
The Rutland Sculpture Trail tour includes nine stops and will take under an hour to complete. This tour will give you an overview of the importance that marble played in the local economy, plus a great overview of some of the city's most famous movers and shakers.
Download the Downtown Rutland app so that you can see them all.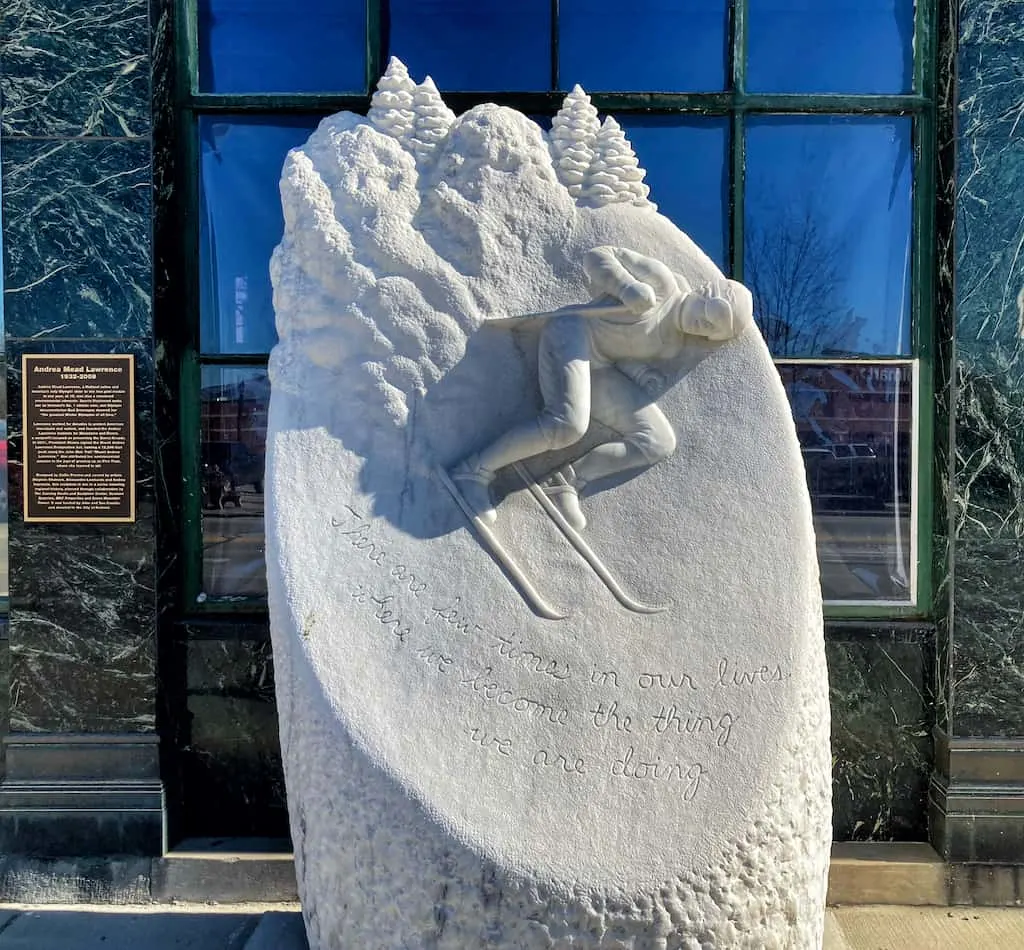 Andrea Mead Lawrence was a Rutland resident and America's only Olympic skier to win two gold medals in one year. Lawrence worked for decades to protect American mountains and waters and was a renowned environmental advocate.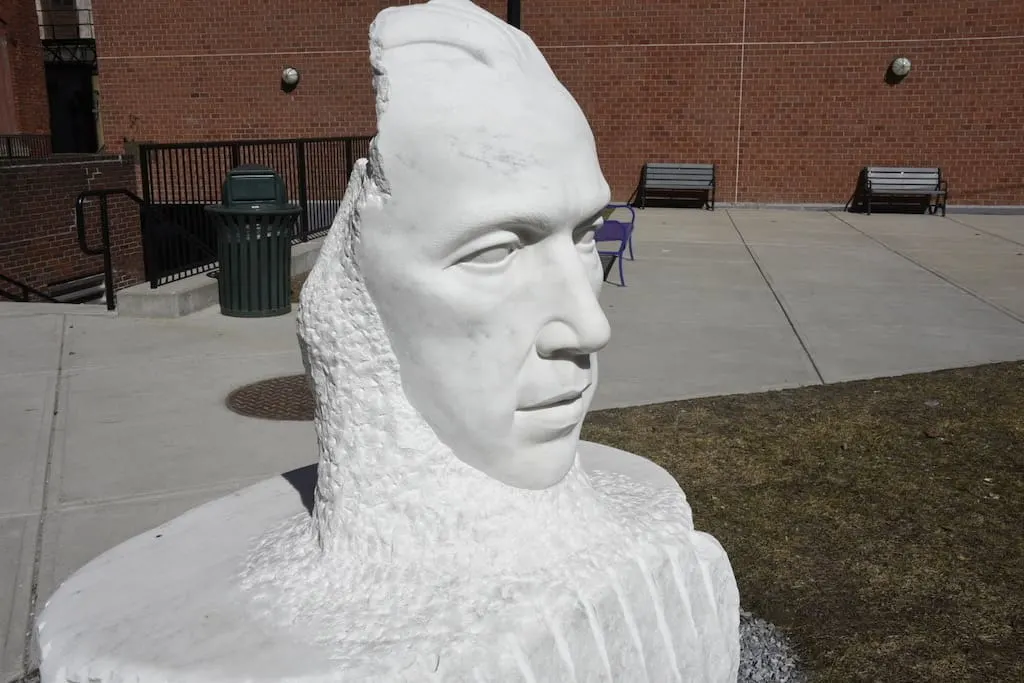 Bill Wilson co-founded Alcoholics Anonymous. He was born in Dorset, Vermont, and moved to Rutland as a child.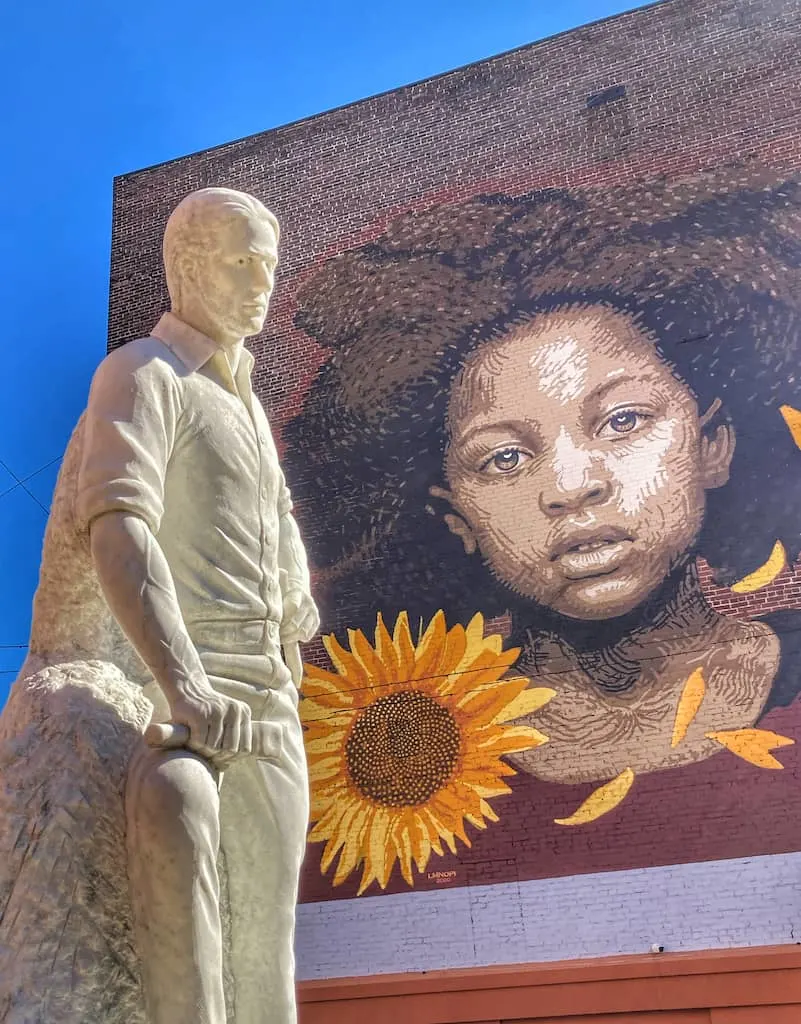 Stone Legacy was the first marble sculpture created as part of this series. It was designed to honor those who helped build Vermont's marble industry. It features a life-sized stone carver with a hammer in one hand and a chisel in the other.
If you want to find all nine marble statues, you'll have to pay a visit to downtown Rutland. We didn't get the chance to see them all.
Where to Eat While You're in Rutland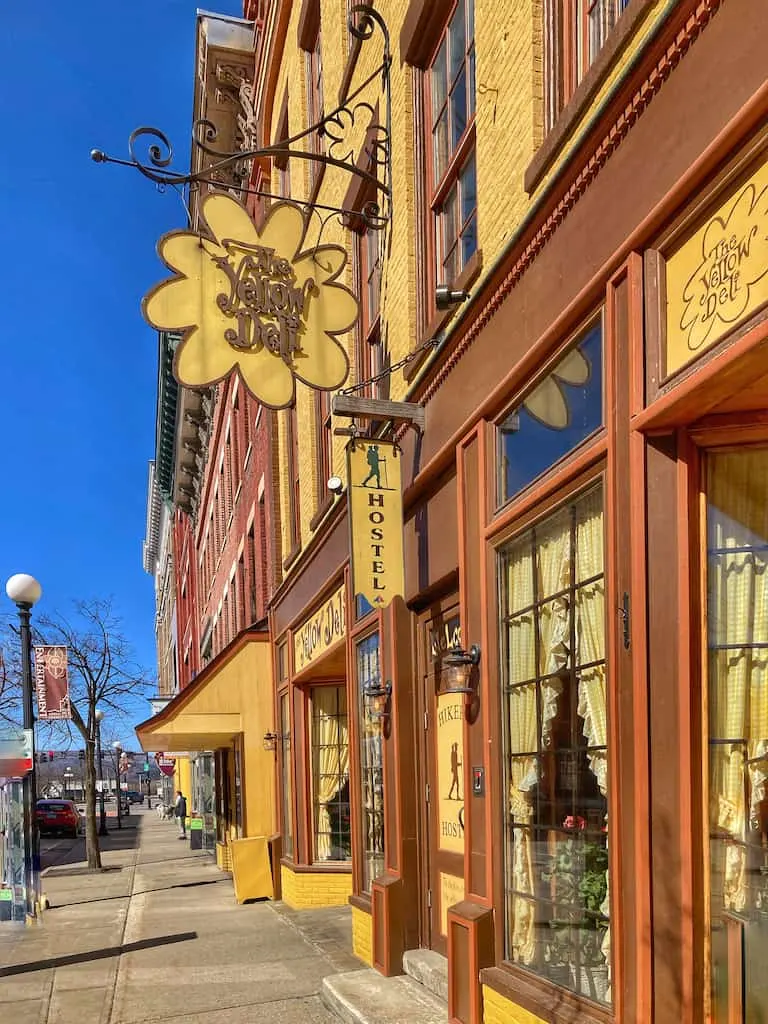 You're going to make a day of it, right? We're still discovering the Rutland restaurant scene, and aren't experts by any stretch of the imagination, but we have found some great spots so far! Here are some suggestions for lunch and dinner, plus my favorite meal of the day – coffee!
Roots the Restaurant: Located on Washington Street, right across from City Hall, this centrally- located eatery focuses on providing affordable, delicious meals from locally-sourced food. They are open Tuesday through Saturday from 12 to 8 pm.
I was excited to see that they had so many vegetarian options, and I 100% recommend the ravioli! Oh, and did I mention that there's outdoor seating in the warm weather? And live music? And an eclectic local beer selection?
The Yellow Deli: The Yellow Deli is arguably the cutest downtown establishment in Rutland, with its bright yellow decor outside and warm wood tones inside. It's located right on Center Street within walking distance of all the Rutland murals. Grab a sandwich or smoothie to enjoy on the outdoor patio, or head to a cozy corner indoors. Either way, the Yellow Deli serves up fresh, healthy meals that never disappoint.
The Yellow Deli in Rutland is open for lunch and dinner every day except Saturday. On Friday, they are open for lunch only.
Speakeasy Cafe: Currently only open for takeout, Speakeasy Cafe on Center Street is still my favorite spot for crazy yummy lattes that can double as dessert. They also have delish baked goods, soups, and Montreal bagels.
Speakeasy Cafe is open seven days a week from 7 am – 4 pm.
Vermont Tap House: You do have to head outside of the downtown area for this one, but if you're looking for superior wood-fired pizza, and 28 beers on tap, drive out to Main Street and visit Vermont Tap House. Try the Mediterranean Pizza with your favorite Vermont beer!
Vermont Tap House is open seven days a week from 11 am to 9 pm.
Rutland, Vermont Hotels
We live just an hour from Rutland, so we haven't really had a chance to spend more than a full day. If you are looking for a place to stay near Rutland, you'll find lots of hotels outside of the downtown area, plus some vacation rentals that are within walking distance of the Rutland murals and eateries.
Here's a Rutland lodging map to give you an idea of what's available:
---
Follow us on social media for more Vermont inspiration!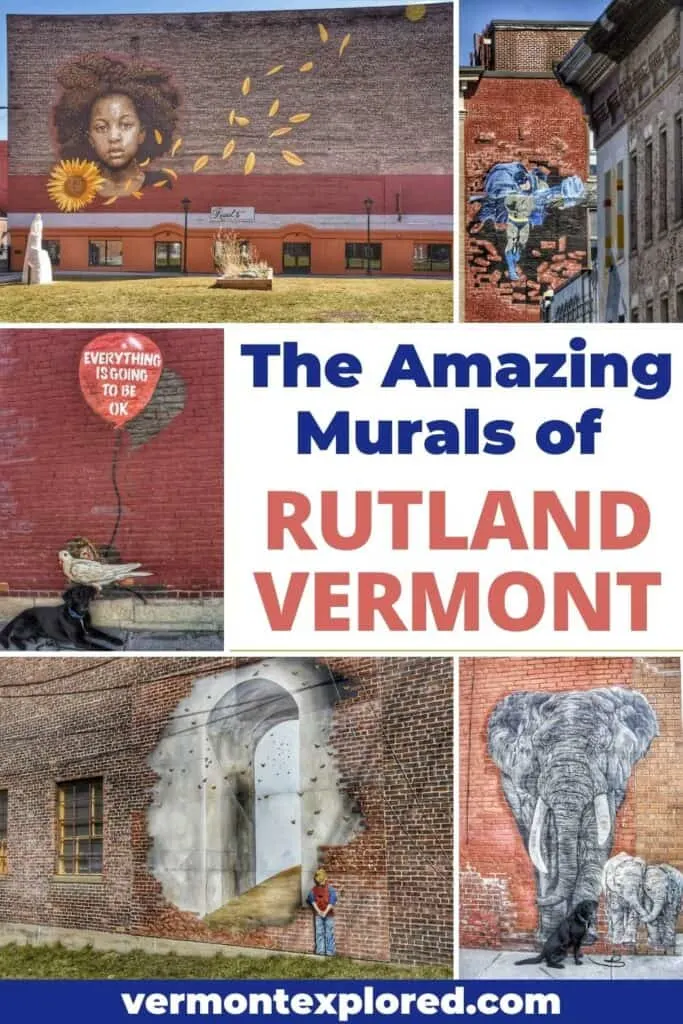 Tara Schatz is a freelance writer, and the founder and editor-in-chief of Vermont Explored and Back Road Ramblers, an American road trip blog. She is also the co-author of the 3rd edition of AMC's Best Day Hikes in Vermont, which was released in May 2023.