As summer fades away and the nights lengthen, touched by frost, the forests of Vermont heed the call to shed their summer attire for something more celebratory.
In turn, villages and towns across Vermont join in the revelry — with song and dance, ample culinary delights, and a great deal of Vermont hospitality.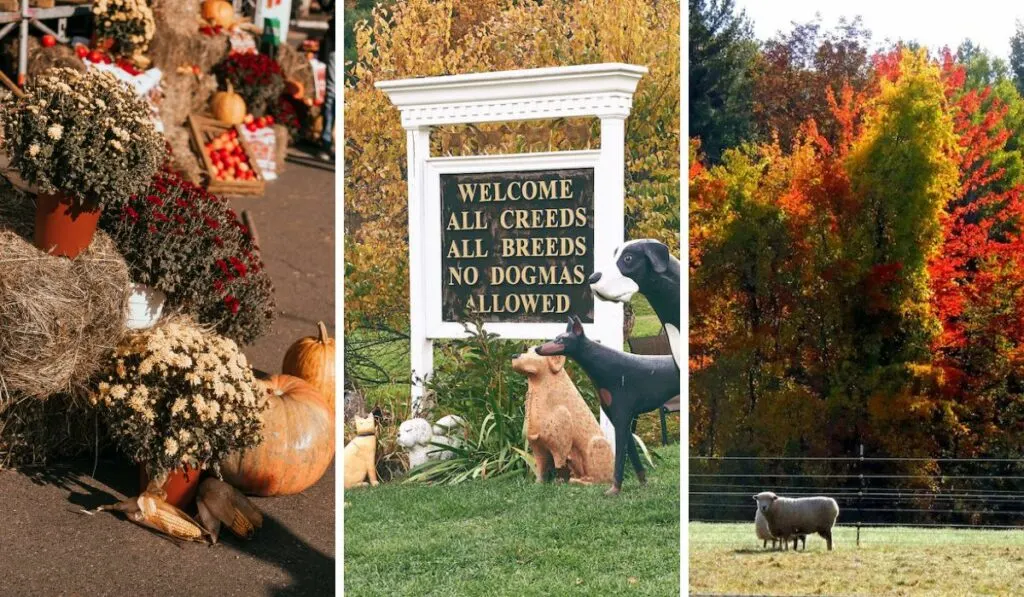 We take fall seriously in Vermont, as demonstrated by the many "last hurrah" festivals throughout the state. Celebrate October in Vermont with the locals by checking out these incredible fall events all month long.
Insider tip: The short fall foliage season is busy across Vermont, so be sure to make your reservations for both lodging and dining as early as possible.
---
Vermont Events: October 1 – 8, 2023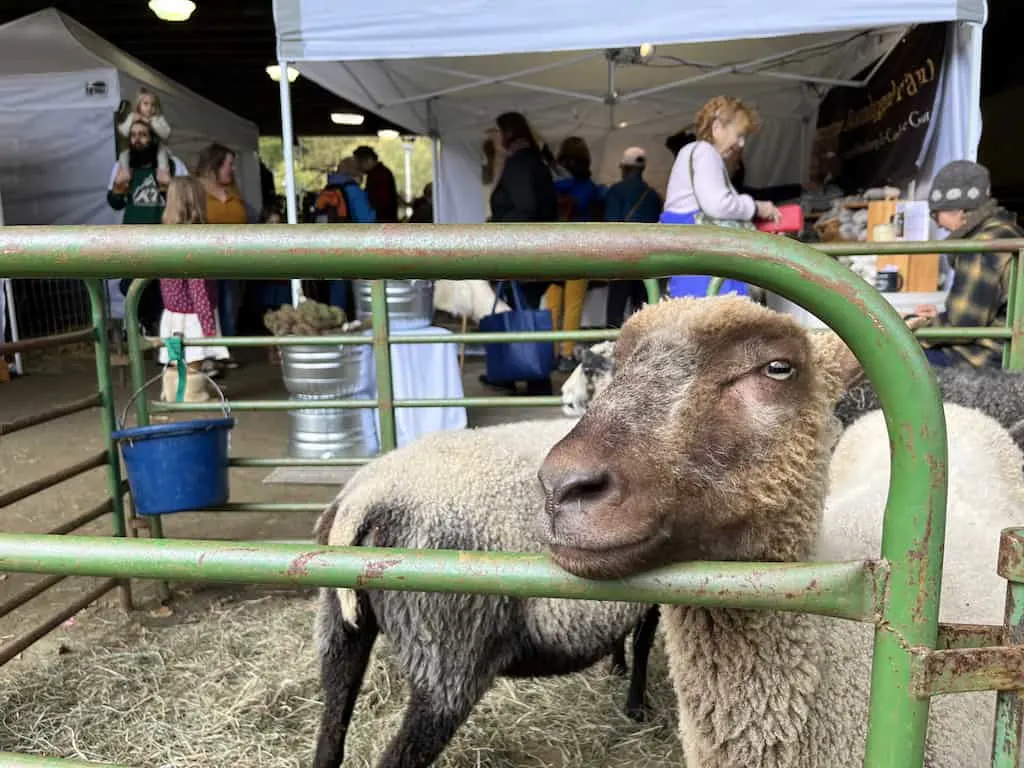 Vermont Sheep & Wool Festival, Tunbridge, Vermont, September 30 – October 1, 2023: Showcasing natural fiber and fiber art, as well as the animals, farms, and fiber artists that make this a thriving Vermont industry. Come out and meet the animals, take a class, or find inspiration for a winter fiber project of your own. This is the 34th celebration of Vermont's wooliest residents and the humans that love them.
Autumn on the Green, Danville, Vermont, October 1, 2023: This lively event is an award-winning showcase for artisans, crafters, cottage industries, and businesses amidst the spectacular views and color of autumn in Danville, Vermont. With more than 200 vendors, this is the spot to pick up hand-crafted Vermont gifts, sample delicious food, and take in the gorgeous fall foliage that symbolizes October in Vermont.
Dog Mountain Fall Dog Party, St. Johnsbury, Vermont, October 7, 2023: Celebrate October in Vermont at Dog Mountain's annual Fall Dog Party!
This unique event is located at one of the most dog-centric spots in Vermont. Listen to live music, eat great food, enter your dogs in a contest, and take them on a scavenger hunt, all among the season's gorgeous fall foliage. Your dogs will thank you with many tail wags and wet kisses.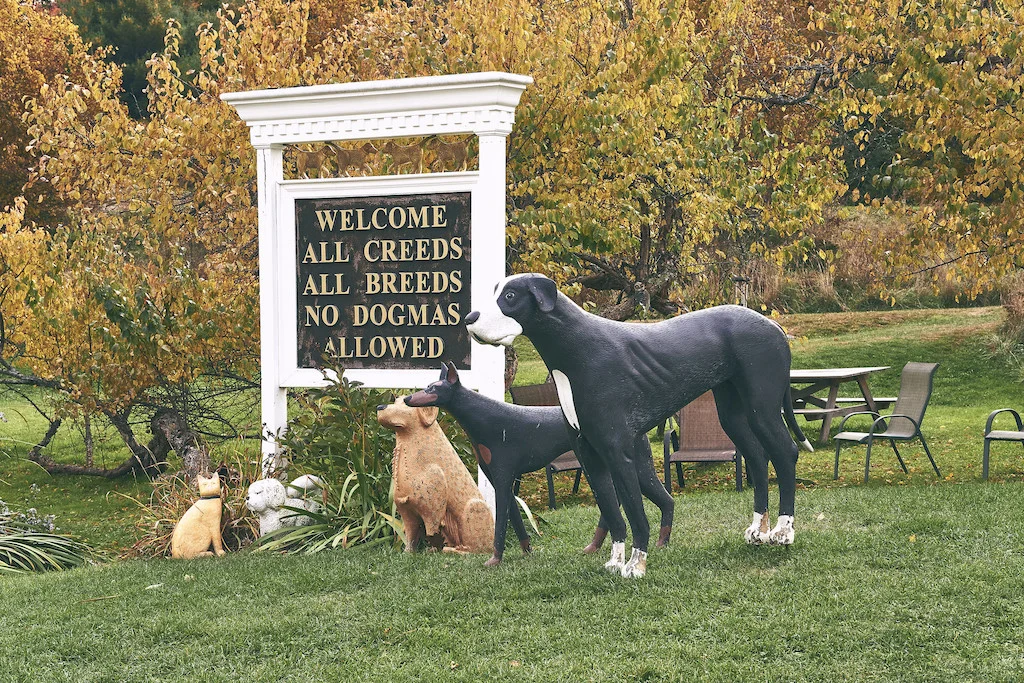 39th Annual Vermont Apple Festival & Craft Show, Springfield, Vermont, October 7, 2023: This old-fashioned festival features a pie contest, craft and food vendors, a beer and wine tent, and family-friendly activities.
Stowe Foliage Arts Festival, Stowe, Vermont, October 6 – 8, 2023: Delicious festival fare, 150 artists and artisans, craft demonstrations, and three days of live music. Stowe is the perfect spot to enjoy all the colors of fall in one of Vermont's most iconic mountain villages.
HarvestFest Weekend at Stratton Mountain, Bondville, Vermont, October 5 – 9, 2023: Stratton Mountain's HarvestFest is a family-friendly celebration of fall's best things — gorgeous scenery, and fantastic food and drink. Ride the gondola to the summit, climb the Stratton Mountain fire tower, sample some of Vermont's best beer and chili, and rock out to Saints & Liars at BrewFest on Saturday.
Chaffee Art Center's 61st Annual Art in the Park Festival, Rutland, Vermont, October 7 – 8, 2023: In case you've been out of the loop, Rutland, Vermont has quickly become one of the most creative hubs in the state, embracing and showcasing artistic talent all over town.
Get a taste at the annual Art in the Park Festival, which will feature an array of fine artisans and craftspeople; specialty foods; locally crafted beer, wine, and spirits; and live music in a gorgeous downtown setting.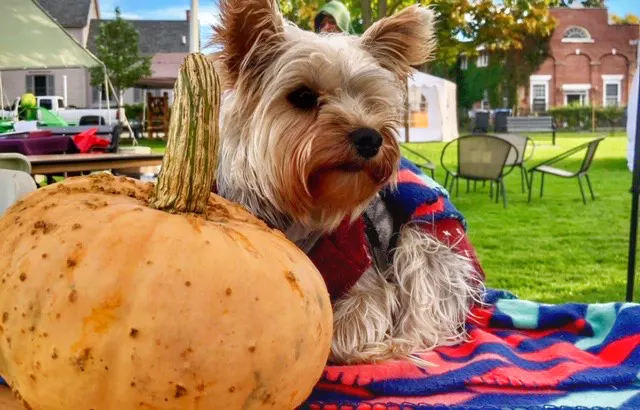 Killington Harvest Faire, Killington, Vermont, October 7, 2023: Pumpkin painting, apple launching, horse-drawn carriage rides for the kiddos, and a stein hoisting competition for the adults. Events and activities at the Killington Harvest Faire are set to live music and accompanied by fabulous food and drink.
25th Annual Mount Snow Oktoberfest, West Dover, Vermont, October 7, 2023: It wouldn't be October in Vermont without Oktoberfest! Check out this traditional Oktoberfest at Mount Snow featuring beer, bratwurst, and Oom-pah music, not to mention a keg toss, yodeling contest, and stein holding. There's also a festive kids' zone with fall games and activities.
Newfane Heritage Festival, Newfane, Vermont, October 7 – 8, 2023: For the past 52 years, locals and visitors have descended on Newfane to celebrate fall at the annual Newfane Harvest Festival. This volunteer-run festival features a juried arts and craft show, local specialty foods (including famous apple pie), a raffle, children's activities, and live entertainment. The festival is located in the village of Newfane and is set against the backdrop of peak fall foliage.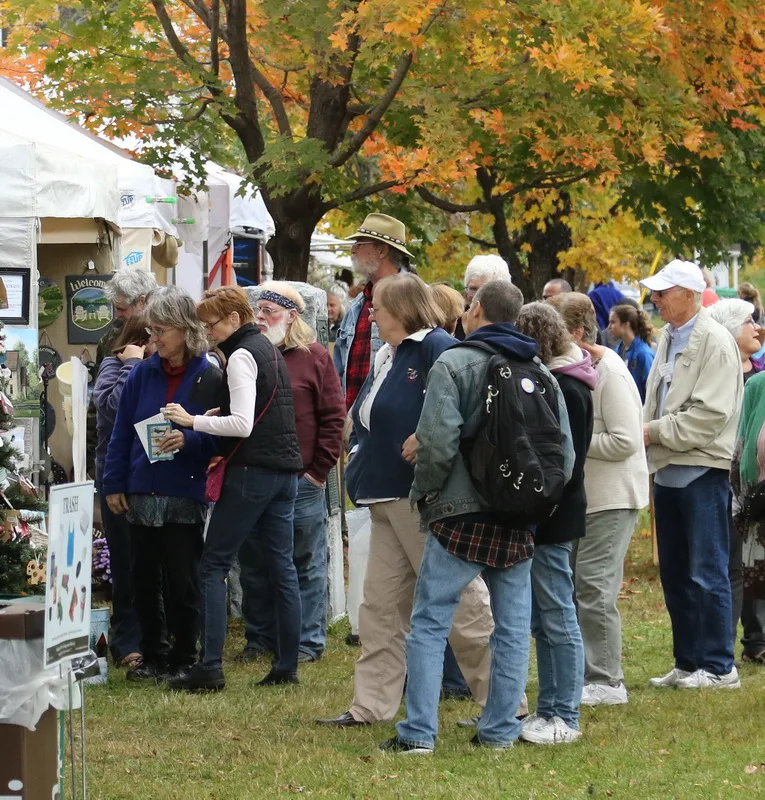 ---
Read Next: Discover the Amazing Murals of Rutland, Vermont
---
Harvest Celebration and Billings Farm & Museum, Woodstock, Vermont, October 7 – 8, 2023: Local hot cider and donuts, a plethora of adorable farm animals, 19th-century harvest demonstrations, and a traditional barn dance. Celebrate harvest season the old-fashioned way at this family-friendly event in one of Vermont's most beautiful towns.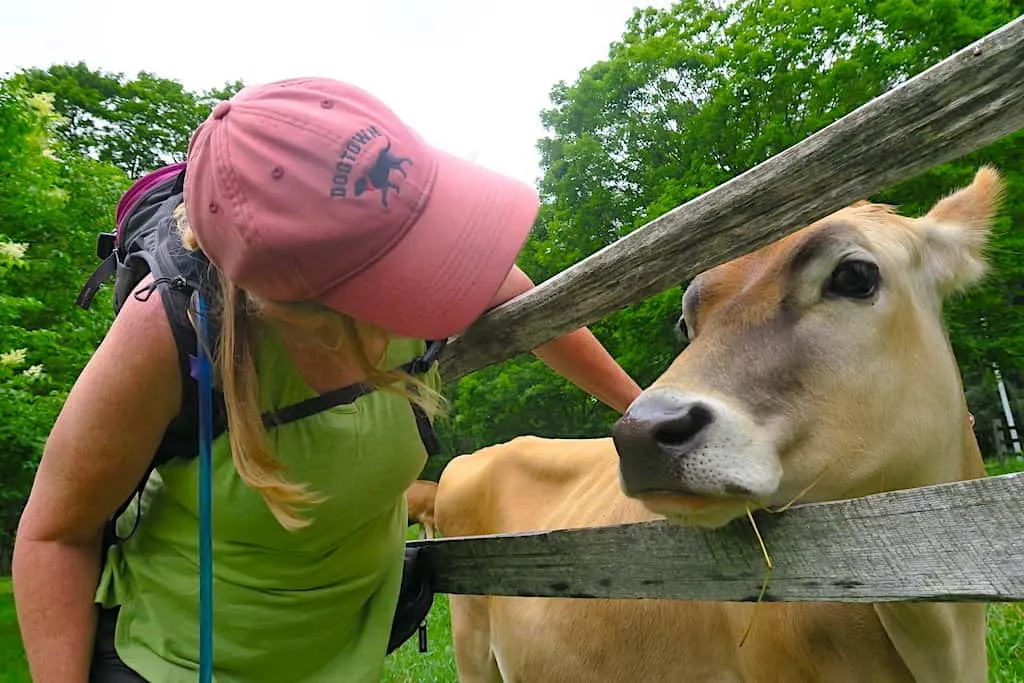 ---
Read Next: 10 Perfect Things to Do in Woodstock, Vermont in the Fall
---
Vermont Events: October 9 – 15, 2023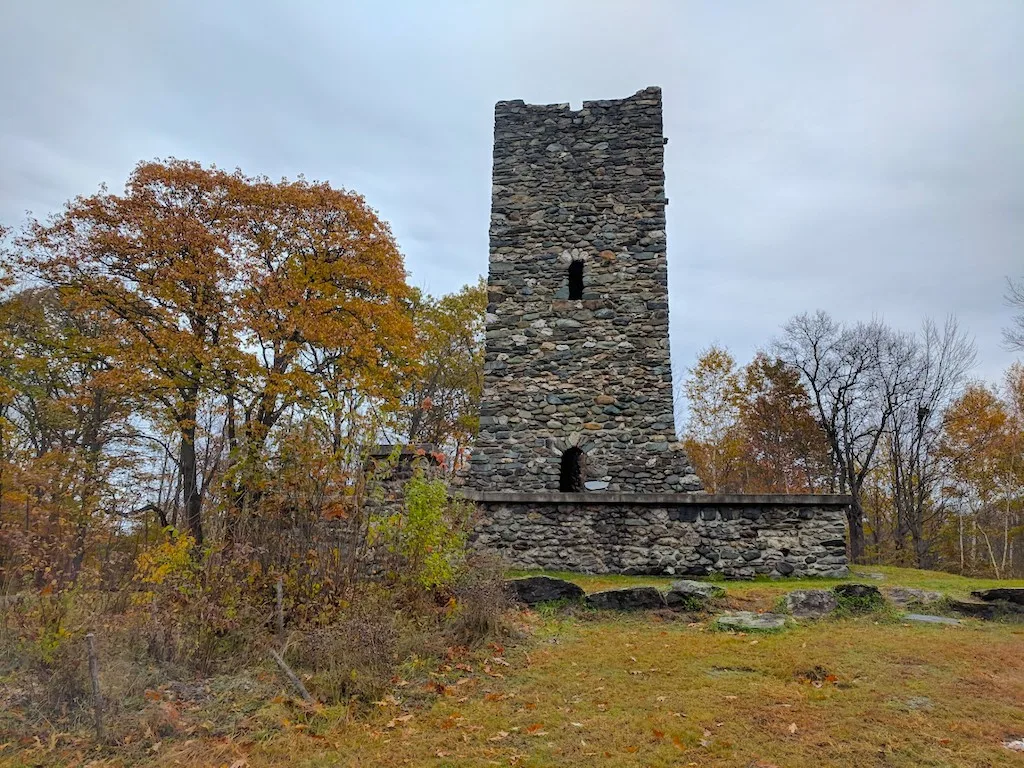 Enchanted Forest, Montpelier, Vermont, October 13 – 14, 2023: This family-friendly event celebrates autumn after dark in Hubbard Park.
Hay wagon rides bring guests deep into the forest where they are led by guides through candle-lit paths where they are treated to live music, enchanting stories, and fire illuminating Hubbard Park's 50-foot stone tower. This unique event showcases the magic of Vermont evenings.
14th Annual Bean & Brew Festival, Jay Peak, Vermont, October 14, 2023: What happens when you combine locally roasted coffee and New England's most exemplary beers among the world's best fall foliage? Head to Jay Peak for the annual Bean & Brew festival to find out. Come thirsty to sample a variety of coffee, beer, and ciders while listening to live music and playing lawn games.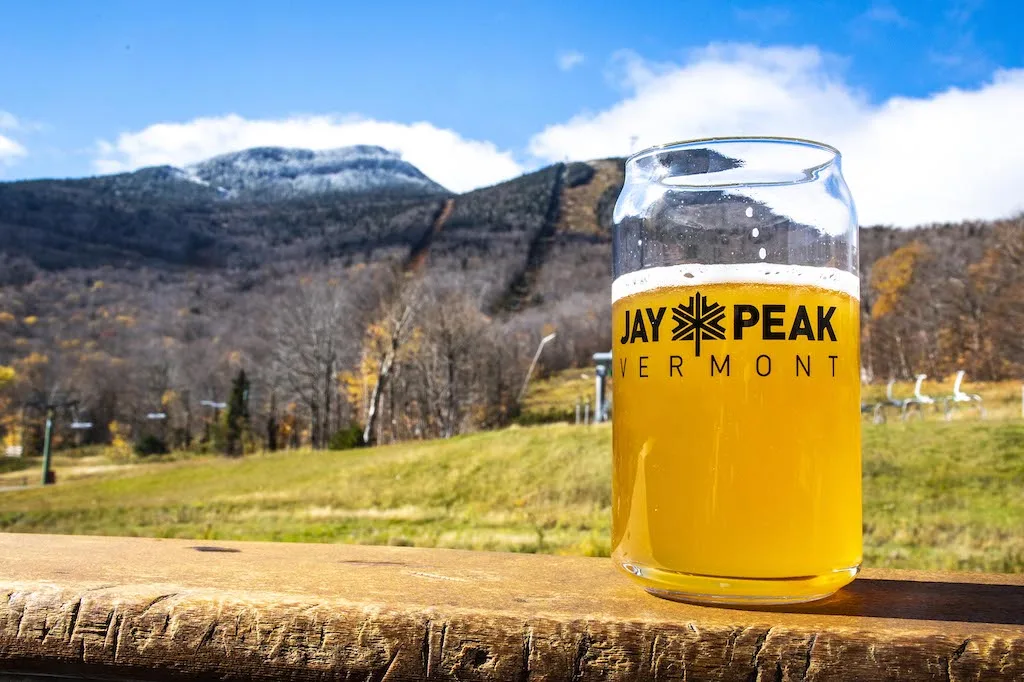 Middlebury Car Show & Fall Festival, Middlebury, Vermont, October 15, 2023: Classic cars, vendors, live music, and fantastic fall food. The Middlebury Car Show & Fall Festival is the perfect event for families and old-car fanatics. The day starts with a pancake breakfast, followed by free events throughout the day in downtown Middlebury.
---
Vermont Events: October 16 – 22, 2023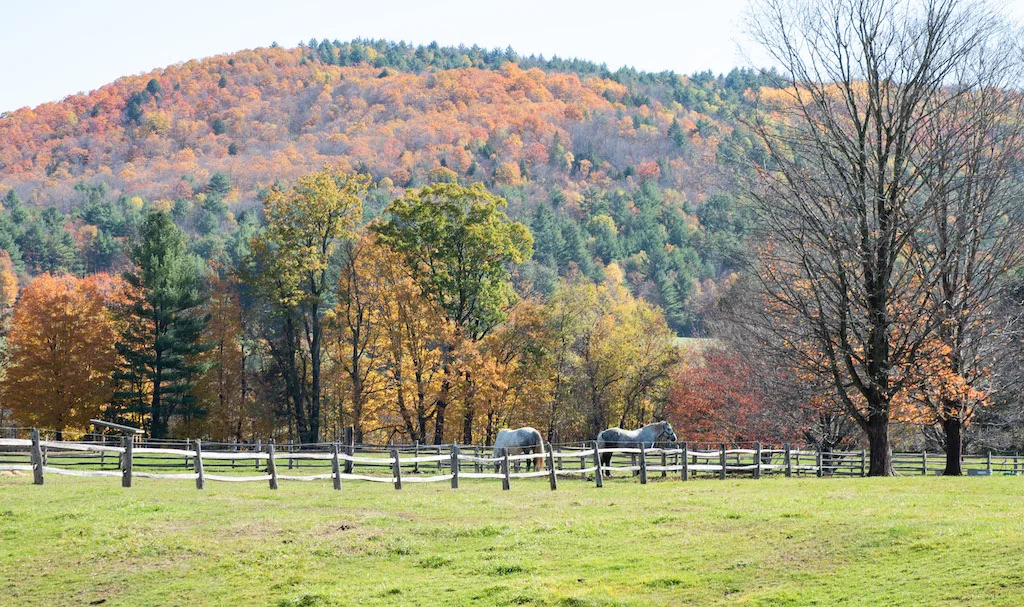 Champlain Valley Craft Show and Antique Expo, Essex Junction, Vermont, October 20 – 22, 2023: We don't want to rush the season or anything, but fall is a great time to start doing a little holiday shopping. This annual event is a grand expo of more than 150 exhibitors selling the region's finest arts and crafts, unique gift items, and specialty foods.
20th Annual Gilfeather Turnip Festival, Wardsboro, Vermont, October 21, 2023: Yes, in Vermont we celebrate a turnip that isn't quite a turnip, the famous Gilfeather turnip, which was first cultivated in Wardsboro Vermont, and became the Vermont State Vegetable in 2016.
The volunteer-run Gilfeather Turnip Festival is put on by the Friends of the Wardsboro Library. You can show your support by heading to Wardsboro and buying Gilfeather soup, Gilfeature turnips by the pound, Gilfeather turnip seeds, and some Gilfeather turnip souvenirs to take home.
Family Halloween at Billings Farm & Museum, Woodstock, Vermont, October 29, 2023: A family-friendly Halloween celebration, complete with hayrides, farm animals, slightly spooky displays, and trick-or-treating. Kids in costume are admitted free.
---
Yes, October in Vermont is about appreciating the colors of fall before winter opens up a whole new set of opportunities. These fantastic fall festivals in Vermont are perfect for embracing October all over the state!
Did we forget something? Send us an email and we'll add it to our list!
---
Follow us on social media for more Vermont inspiration!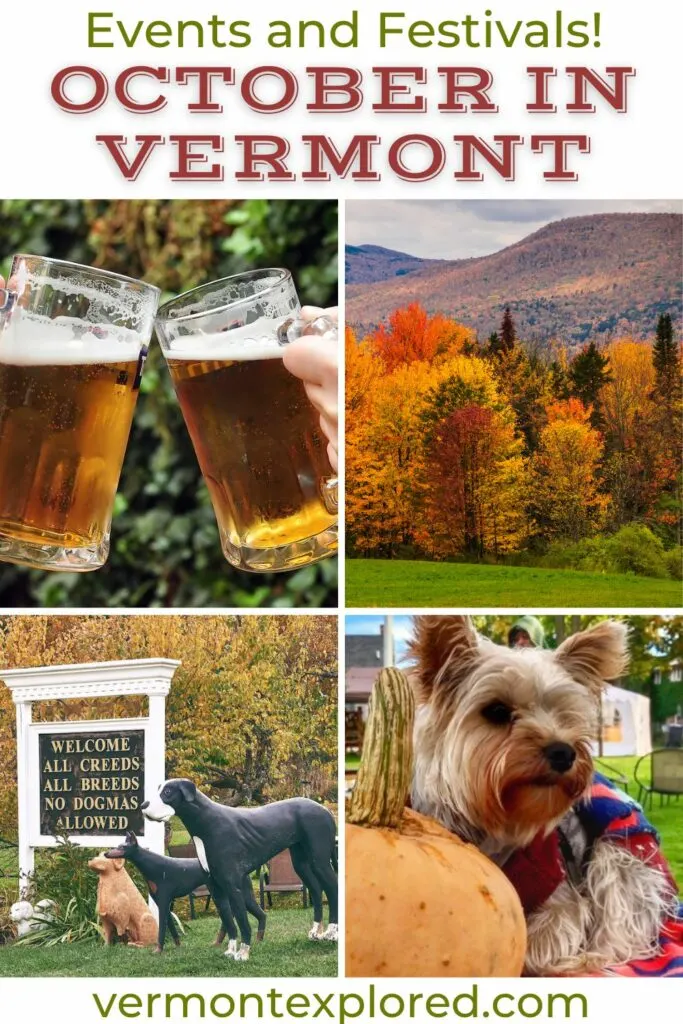 Tara Schatz is a freelance writer, and the founder and editor-in-chief of Vermont Explored and Back Road Ramblers, an American road trip blog. She is also the co-author of the 3rd edition of AMC's Best Day Hikes in Vermont, which was released in May 2023.