As the snow begins to melt and Vermont thaws out from a long, snowy winter, our thoughts quickly turn to spring.
To farmers' markets bursting with fresh veggies and colorful bouquets. To vibrant green forests and cocktails on outdoor patios. And to friendly faces smiling toward the spring sunshine.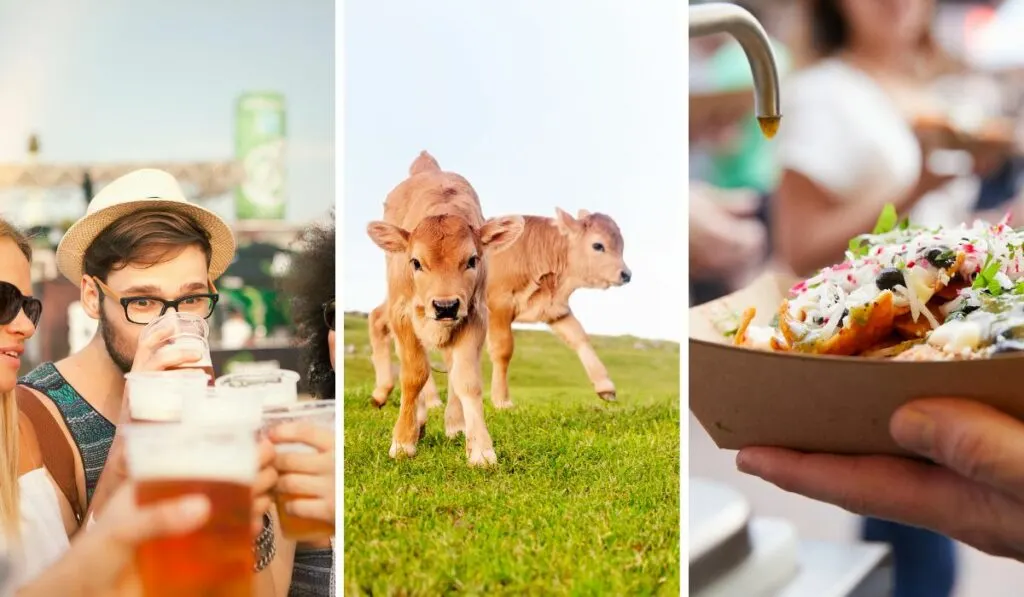 We celebrate spring in Vermont with a full calendar of special events, highlighting everything from maple syrup and fly fishing to farm animals and beer.
Ready to shake off those winter blues and celebrate spring in Vermont? Check out these fantastic events and festivals in April and May.
Vermont in April: 2023 Events and Festivals
Poem City in Montpelier, Vermont
Throughout the whole month of April
Celebrate National Poetry Month in April with a visit to Poem City, AKA Montpelier. Poem City celebrates Vermont poetry with a walkable anthology of poems as well as a full schedule of readings, workshops, and discussions throughout April.
Presented by the Kellogg-Hubbard Library, this month-long event is an ideal way to immerse yourself in Vermont's literary landscape while honoring outstanding Vermont poets.
After all, we could all use more poetry in our lives!
---
Vermont Maple Open House Weekend 2023: Statewide
April 1-2, 2023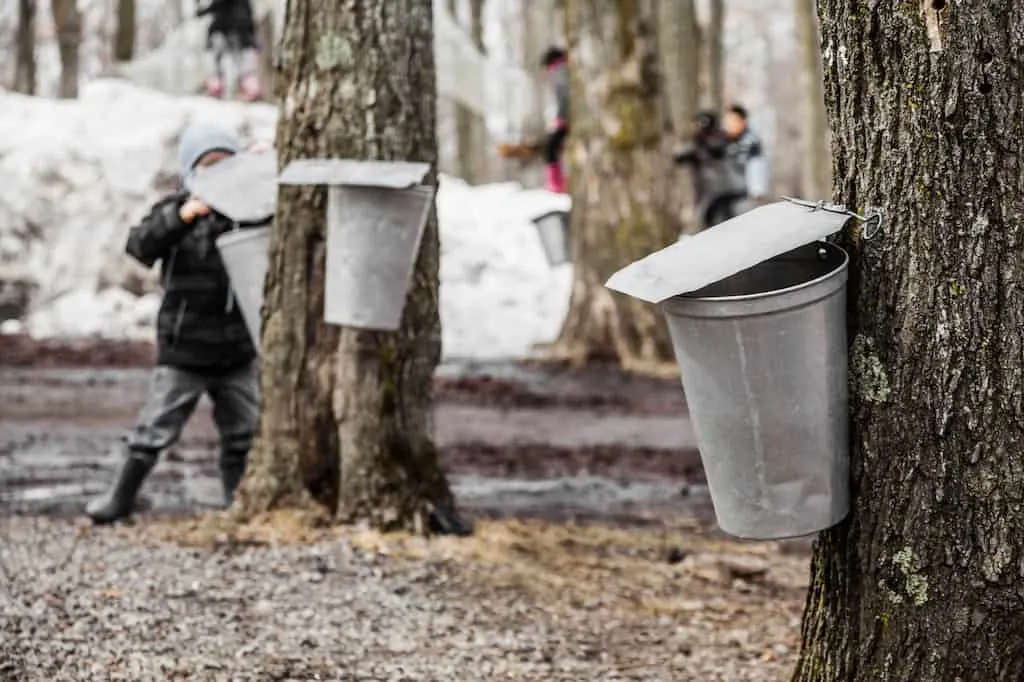 Pure liquid gold comes from trees in Vermont, and you can celebrate all things maple with a tour of a Vermont sugar house during Vermont Maple Open House Weekend.
For the past few years, there have been two Maple Open House Weekends in Vermont. In 2023, those weekends are March 25 & 26 and April 1 & 2.
Sugar shacks all over the state will open their doors to the public and celebrate the season with samples, demonstrations, tours, and other goodies.
Believe me when I say that Maple Open House Weekend is not to be missed.
---
Stowe Sugar Slalom 2023
April 1-2, 2023
Most Vermonters know that spring skiing is one of the best ways to celebrate the change of seasons. Stowe Sugar Slalom at Stowe Mountain Resort is one of the most popular spring skiing events in the region, often attracting more than 1,000 racers and 600 spectators.
Because spring also means maple sugaring, Sugar Slalom always features sugar on snow, not to mention live music, great food, and donuts and pickles at the finish line.
Visit Mt. Mansfield Academy to learn more about Stowe Sugar Slalom 2023, and to sign up for the race.
---
Baby Farm Animal Celebration at Billings Farm & Museum in Woodstock, Vermont
April 7 & 8, 2023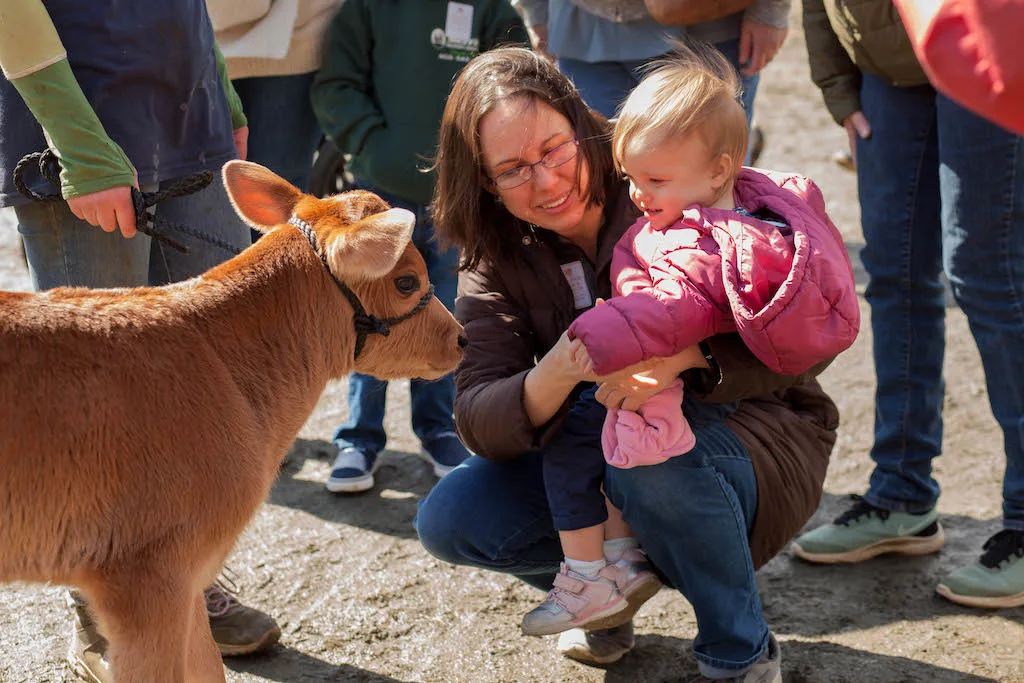 Spring in Vermont means it's time for the cutest event of the year — Baby Farm Animal Celebration at Billings Farm & Museum in Woodstock. This year's celebration takes place on Friday, April 7, and Saturday, April 8, from 10 am-5 pm.
Come out to welcome this year's new babies, including chicks, ducklings, turkeys, woolly lambs, soft bunnies, boisterous goat kids, and the cutest Jersey calves.
Learn about how animals are cared for at the farm, take a wagon ride through the fields, and plant heirloom seeds before grabbing lunch from the Wicked Awesome BBQ Food Truck.
If you're a sucker for farm critters, this is the best way to celebrate spring in Vermont!
---
Kingdom Maple Festival 2023 in St. Johnsbury, Vermont
April 22.2023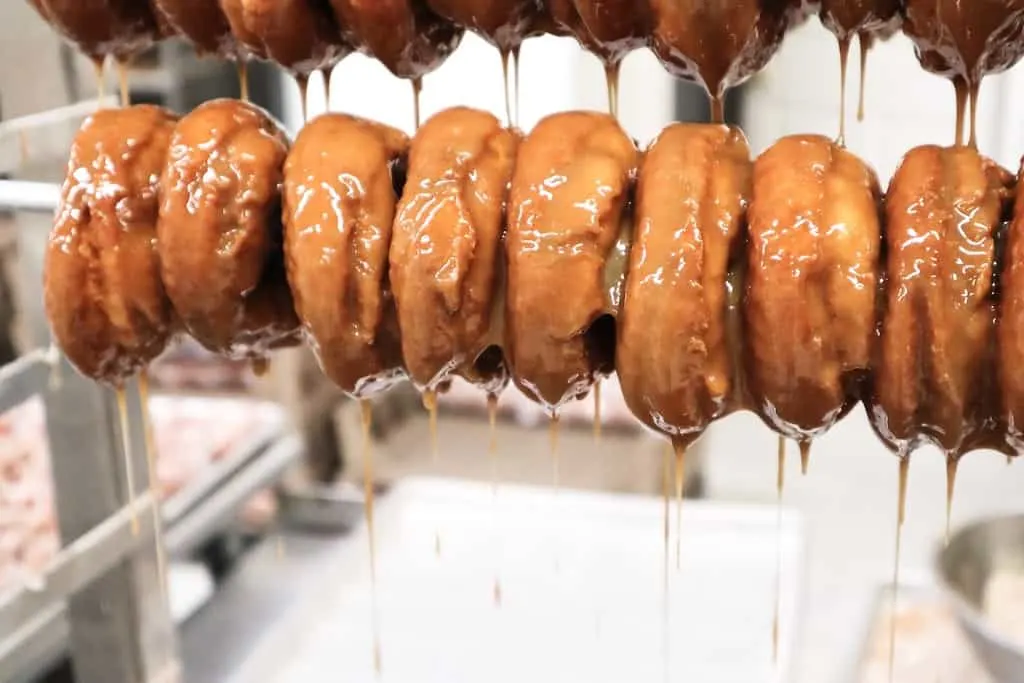 Celebrate St. Johnsbury's history as the "Maple Center of the World" on Saturday, April 22, 2023, with the Kingdom Maple Festival — a town-wide festival that draws more than 7,000 people each year.
This year's sweetest festival will showcase local maple history and producers, along with delicious treats and fun activities, including a pancake breakfast, a festive street fair, and fantastic maple products.
Local restaurants will also be offering maple-themed menus all over town. There's truly no such thing as too much maple during the Kingdom Maple Festival!
---
Battenkill Fly Fishing Festival in Arlington, Vermont
April 27-30.2023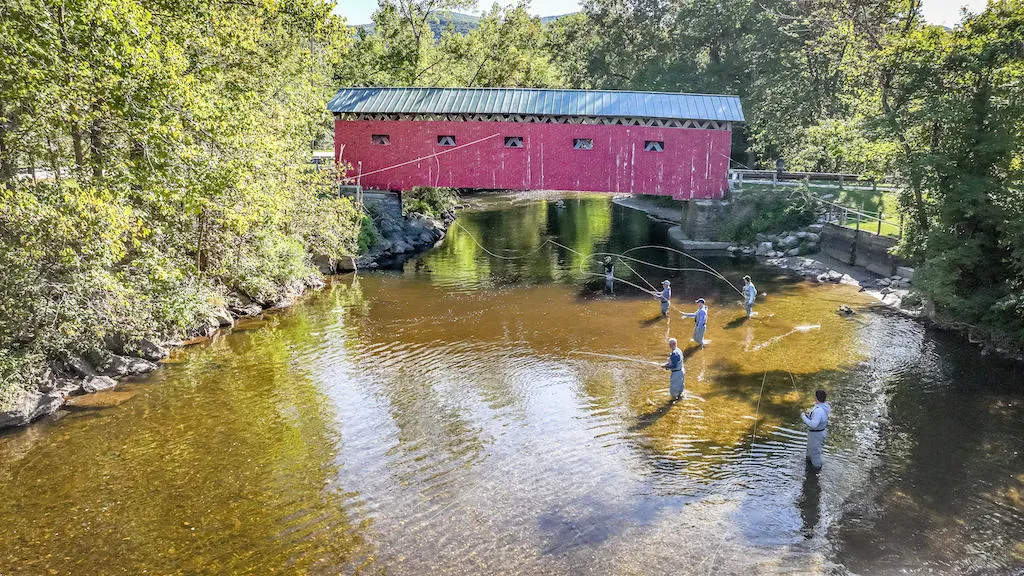 The Battenkill River has long been considered one of the best fly-fishing rivers in the east. It's got an abundance of trout, but also beautiful surroundings that make this area such a fun destination for anglers.
Experience this enchanting spot for yourself at the Battenkill Fly Fishing Festival presented by Arlington Common in Arlington, Vermont. Festival highlights include indoor and outdoor workshops and demonstrations, live music, and delicious food.
Proceeds from this fun weekend event will go to protecting and enhancing the Battenkill River.
---
Vintage Market Days of Vermont in Rutland
April 28-30, 2023
Vintage Market Days of Vermont is an indoor/outdoor market showcasing vintage-inspired original art, antiques, clothing, jewelry, handmade treasures, home décor, outdoor furnishings, consumable yummies, and seasonal plantings.
This annual event celebrates spring in Vermont, upcycling, and repurposing at the Vermont State Fairgrounds.
Part flea market, part community gathering, welcome spring with three days of one-of-a-kind creations, vintage finds, and delicious food.
---
Southern Vermont HomeBrew Festival in Bennington, Vermont
April 29, 2023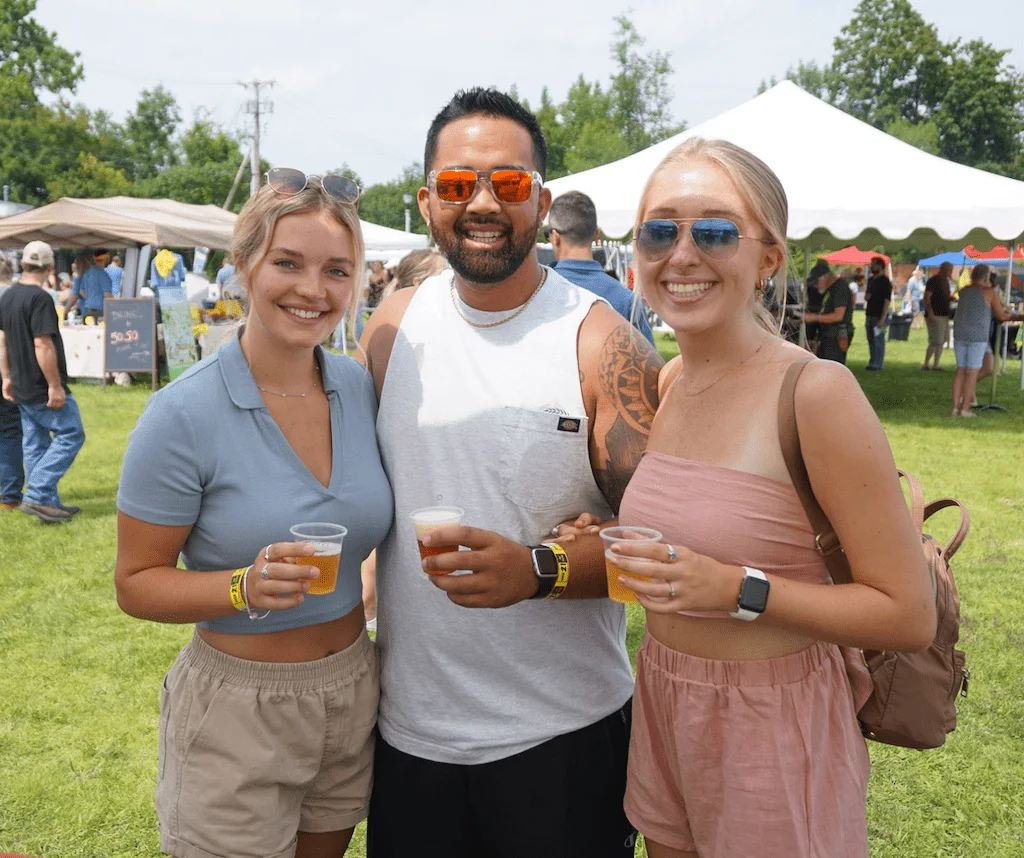 For nearly a decade, the Southern Vermont HomeBrew Festivals in Bennington have showcased talented home brewers in the Northeast with two incredible events.
The winter edition takes place on April 29, 2023, from 12-4 pm, and it's the perfect way to celebrate spring in Vermont — with food trucks, vendors, and of course, the finest home-brewed beverages in the Northeast!
This year's festival features 30+ of the region's best homebrews, unlimited beverage sampling, and delicious food from local food trucks.
Not only will you have the chance to try a huge variety of home-brewed beverages (beer, cider, wine, and mead), but you'll also have a chance to vote for your favorites.
This event is child and dog-friendly, and it will take place outdoors, rain or shine.
---
---
Vermont in May: 2023 Events and Festivals
Green Up Vermont Day 2023: Throughout the State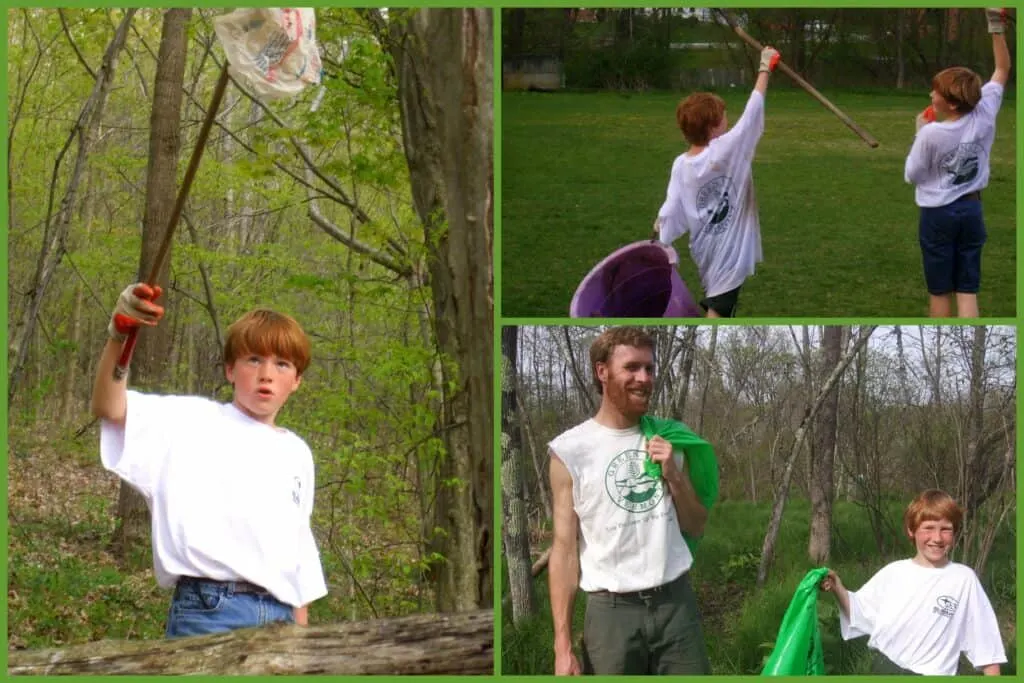 Green Up Day is one of the most special days in Vermont. It's an opportunity to gather with members of the community to clean up roadsides, rivers, and trails in preparation for spring in Vermont.
Vermont's 53rd Green Up Day happens on May 6, 2023, and while cleaning up trash may not sound like the best way to celebrate spring, you may be surprised by how festive the atmosphere is throughout the state.
Each year, participants gather thousands of pounds of trash and bag them in bright green bags to be collected by local municipalities.
Volunteers are the lifeblood of Green Up Day, and it's a great way to give back to your community, preserve our beautiful landscapes, and protect wildlife.
---
Dairy Day at Shelburne Farms
May 7, 2023
Dairy cows are a big part of Vermont's agriculture and agritourism landscape. Get to know a few adorable spring calves and the cows of the Brown Swiss herd at Dairy Day at Shelburne Farms on May 7, 2023.
Take a wagon ride to see the pastures and then see the calves get their afternoon milk. Check out the big dairy machines, go on a dairy quest, and watch the cows as they come down the lane for afternoon milking in the parlor. A variety of family-friendly activities will be offered throughout the day.
This is a time to explore the beautiful barns and buildings at Shelburne Farms and learn how the milk goes from cows to award-winner cheddar cheese.
Shelburne Farms is also a great spot to wander. There are numerous trails and the views are spectacular!
---
2nd Annual Kingman Fest in St. Albans, Vermont
May 13, 2023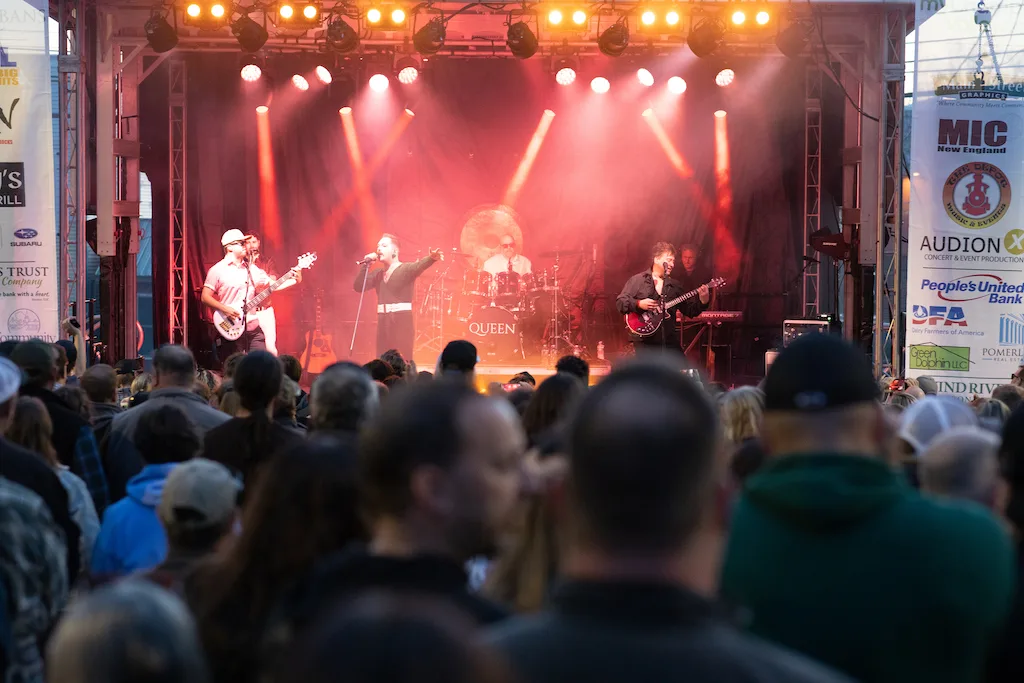 Part block party, part rock concert, Kingman Fest in St. Albans is a high-energy festival designed to get people outside to celebrate spring in Vermont.
Located on Kingman Street in downtown St. Albans, this is a great event to kick off festival season while catching up with locals and listening to great music.
Kingman Fest gets underway just as the sun is starting to make its way below the horizon, and it's entirely free for all ages. Festivities will include a Queen Tribute Concert, fabulous food and drink vendors, activities for kids, and the Kingman Stree Business Showcase.
All proceeds from this exciting street fair will benefit St. Albans For The Future.
---
Draft Animal Day at Billings Farm & Museum in Woodstock, Vermont
May 14, 2023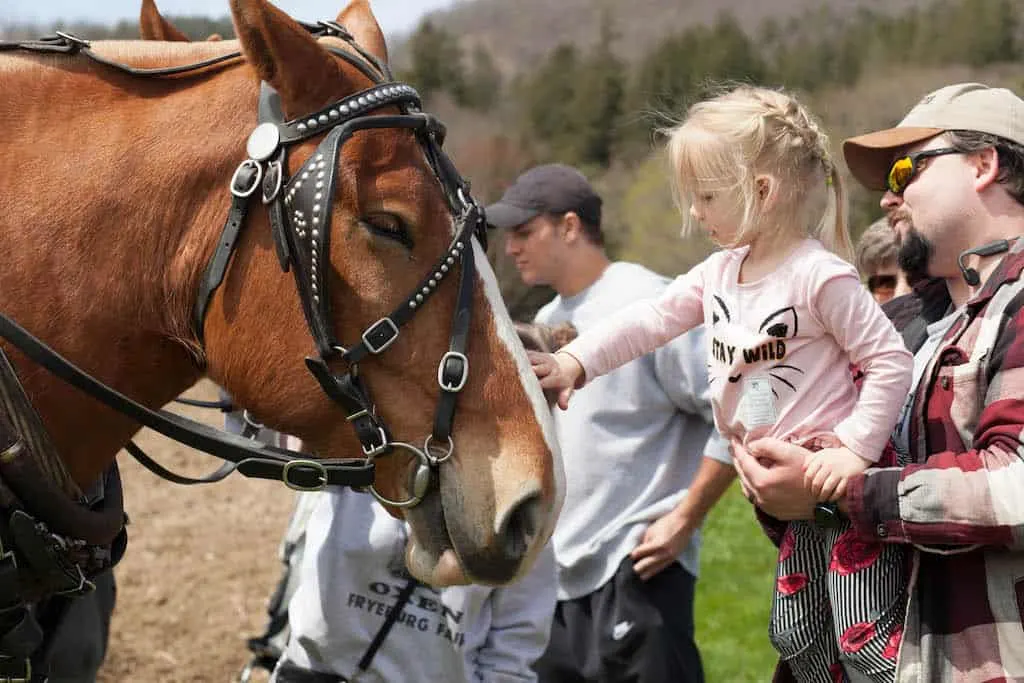 Draft horses, steers, and oxen steal the show at Draft Animal Day at Billings Farm & Museum in Woodstock on May 14th. Learn about the important role these animals play in both modern and historic agricultural practices.
A full day of demonstrations and activities includes the Parade of Oxen and Working Steers, a harnessing demonstration, a plowing demonstration, and a children's storytime.
The Wicked Awesome BBQ Food Truck will be on-site from 11 am – 4 pm serving traditional American BBQ, and there's no place like the Farmhouse Scoop Shop for homemade ice cream and other goodies.
---
Stowe Craft Brew Race: 5K and Beer Festival in Stowe, Vermont
May 20, 2023
The only thing better than running through Stowe's bucolic countryside is sharing a beer with friends afterward. That's exactly what you can do at the Stowe Craft Brew Race on May 20th.
The 5k begins at the Stoweflake Mountain Resort & Spa, follows the Stowe Recreation Path, and ends with a beer festival, featuring 45+ Vermont breweries, wineries, and cideries.
Seems like the only way to run a race!
---
MayFest 2023 in Bennington, Vermont
May 27, 2023
Every Memorial Day Weekend, downtown Bennington closes Main Street to traffic and opens it to a huge variety of arts and craft vendors, food trucks, and musicians to celebrate the end of May and the beginning of the summer season.
Welcome to Mayfest! Last year's event featured four stages of live entertainment and a wonderful crowd of locals and visitors. We can't wait to learn more about Mayfest 2023.
---
2023 BBQ & Brew Festival in Rutland, Vermont
May 27 & 28, 2023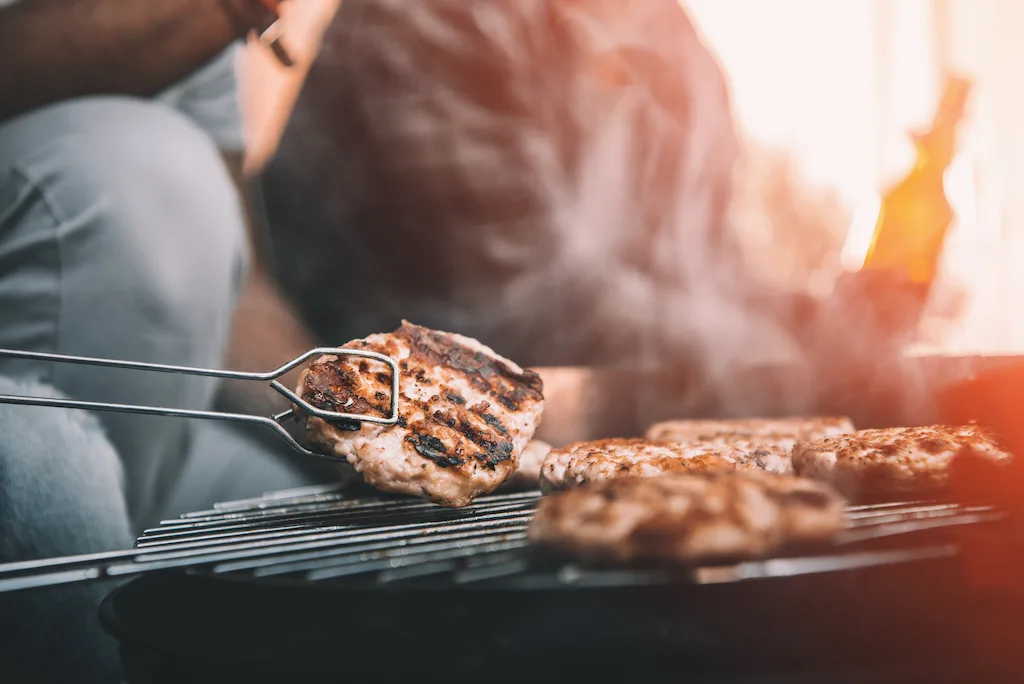 Love grilled meats and craft brews? The very first BBQ & Brew Festival will be held at the Vermont State Fairgrounds in Rutland on Memorial Day Weekend, and it's shaping up to be a deliciously good time.
Spend a day (or two) sampling fantastic barbecue from regional restaurants, indulging in a variety of local craft brews, participating in a corn hole tournament, and listening to live music. This may be the first BBQ & Brew Festival, but it surely won't be the last.
---
M&T Bank Vermont City Marathon in Burlington, Vermont
May 28, 2023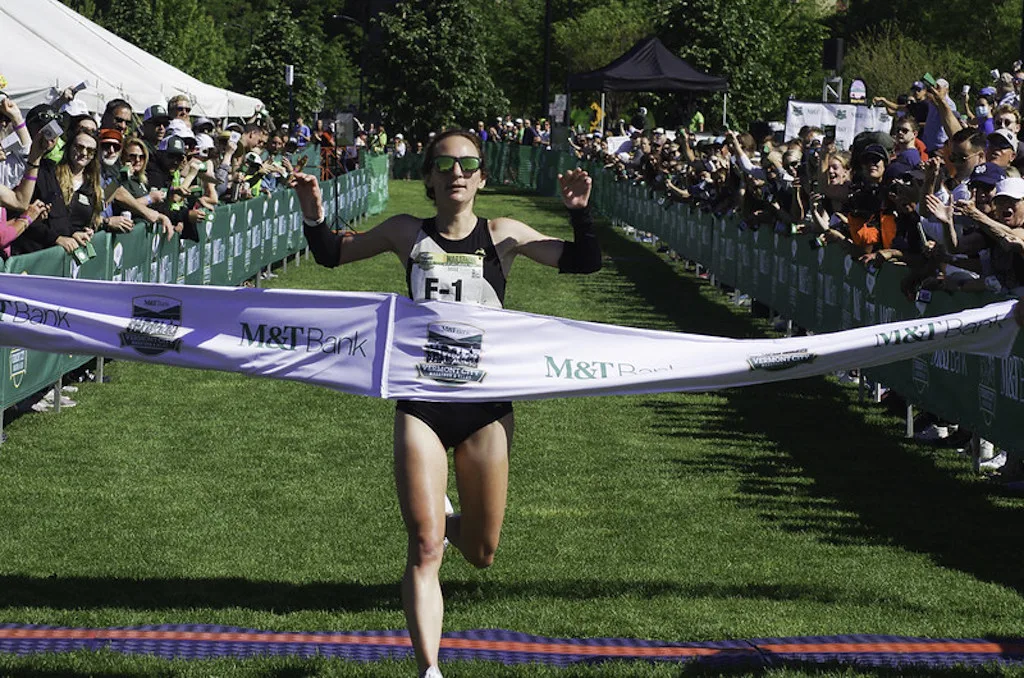 The annual M&T Bank Vermont City Marathon has been welcoming runners to Burlington since 1989. Produced by RunVermont, this beautiful road race attracts athletes from New England and beyond.
The race starts in Waterfront Park, overlooking Lake Champlain, and travels through Burlington's roads, residential streets, and along the Burlington Greenway, finally ending up back at the Burlington Waterfront for a post-race celebration.
Anyone who is familiar with Burlington would assume that this is a grueling course — it's actually flat to rolling and is one of the fastest marathon courses in the USA.
Vermont City Marathon also offers a Marathon Relay, the first marathon in the USA to do so. The relay offers leg distances from 5k to half marathon.
Visit RunVermont for 2023 race details.
---
As mud season in Vermont gives way to blue skies, mild temperatures, and new life, it's time to celebrate spring in Vermont. These fantastic events in April and May are dedicated to Vermont's most time-honored traditions, historic downtowns, and wonderful people.
Did we forget your favorite event? Send us an email and we'll check it out!
Follow us on social media for more Vermont inspiration!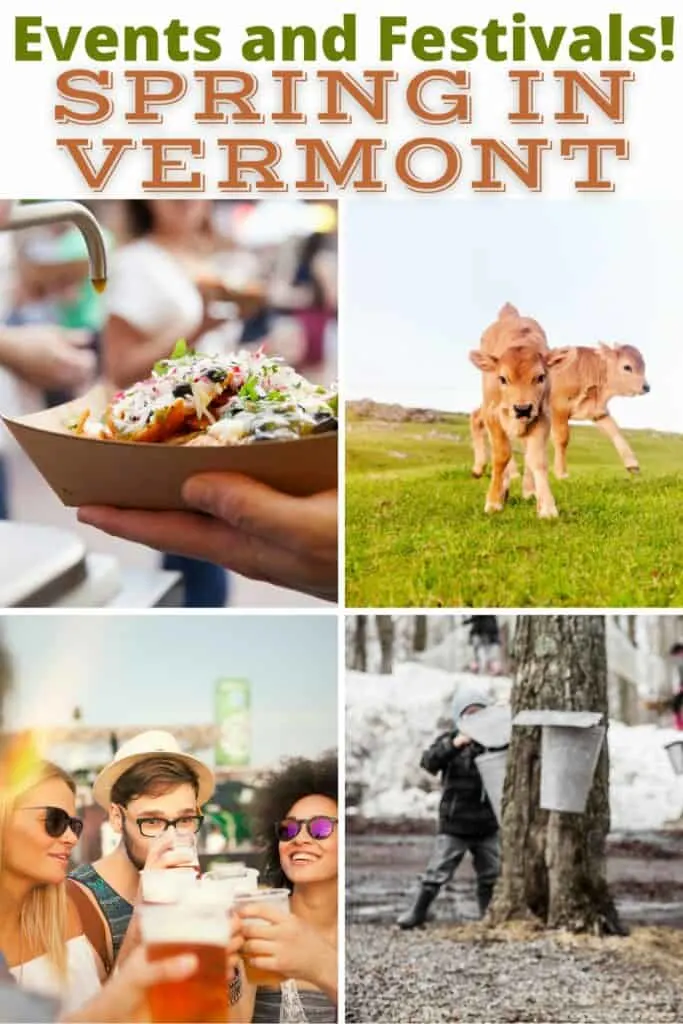 Tara Schatz is a freelance writer, and the founder and editor-in-chief of Vermont Explored and Back Road Ramblers, an American road trip blog. She is also the co-author of the 3rd edition of AMC's Best Day Hikes in Vermont, which was released in May 2023, and the author of 100+ Wonderful Ways to Experience Vermont.