The holidays are over and you're ready for a relaxing weekend in Vermont where you can enjoy snowy days and peaceful nights. Wondering where to go for your winter getaway? We've got lots of suggestions, but one of our favorite Vermont destinations for a winter escape is the southwest corner of Vermont.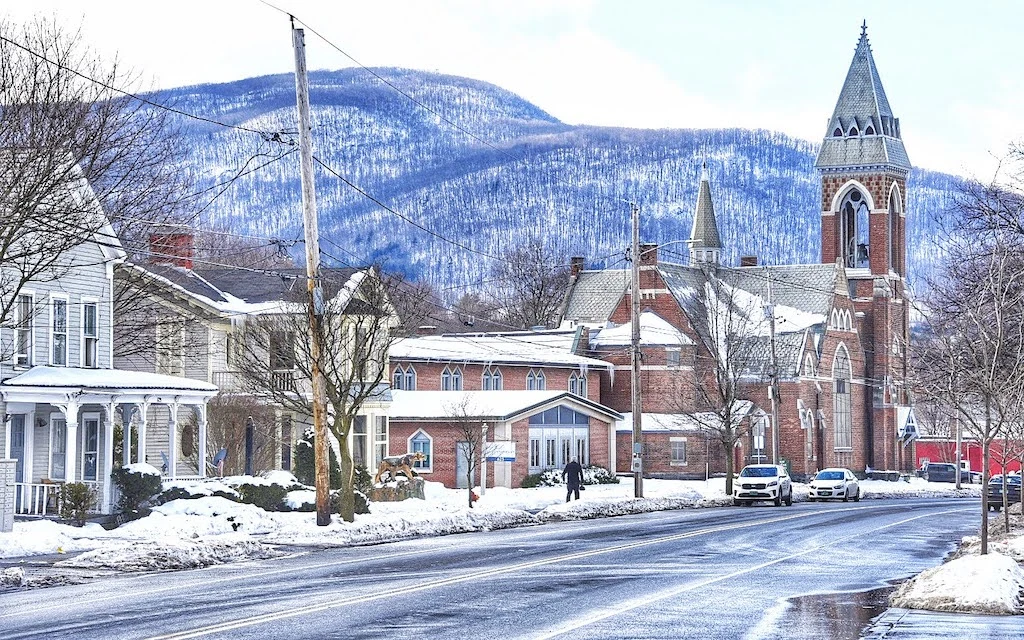 Bennington County in Vermont has two county seats – Bennington in the southern part of the county and Manchester, about 30 minutes north. Between the two towns, there is no shortage of things to do in the winter, whether you're into outdoor recreation, shopping, or cultural and historical attractions.
The towns are separated by a 25-mile narrow valley and flocked by mountains to the east and west, making for beautiful scenery in all directions.
Manchester makes a great home base if you want to spend the weekend skiing, and Bennington is a beautiful spot for other types of recreation, including nordic skiing, winter hiking, and snowshoeing. Both towns have a rich history, beautiful New England architecture, and tasty dining options.
Both Bennington and Manchester are within a day's drive of major metropolitan areas in the Northeast. Bennington is three and a half hours from both NYC and Boston, five hours from Philadelphia, four hours from Montreal, and an hour from Albany and the closest international airport.
Where to Stay in Bennington and Manchester
We recommend spending a night in Bennington and a night in Manchester so you can explore both towns properly.
In Bennington, consider staying at the luxurious Four Chimneys Inn with its beautiful classic decor and premium location in historic Old Bennington. For a more budget-friendly option, check out the Hardwood Hill, which features eclectic local artwork in every room.
You've got a lot of different lodging choices in Manchester. Here are our recommendations.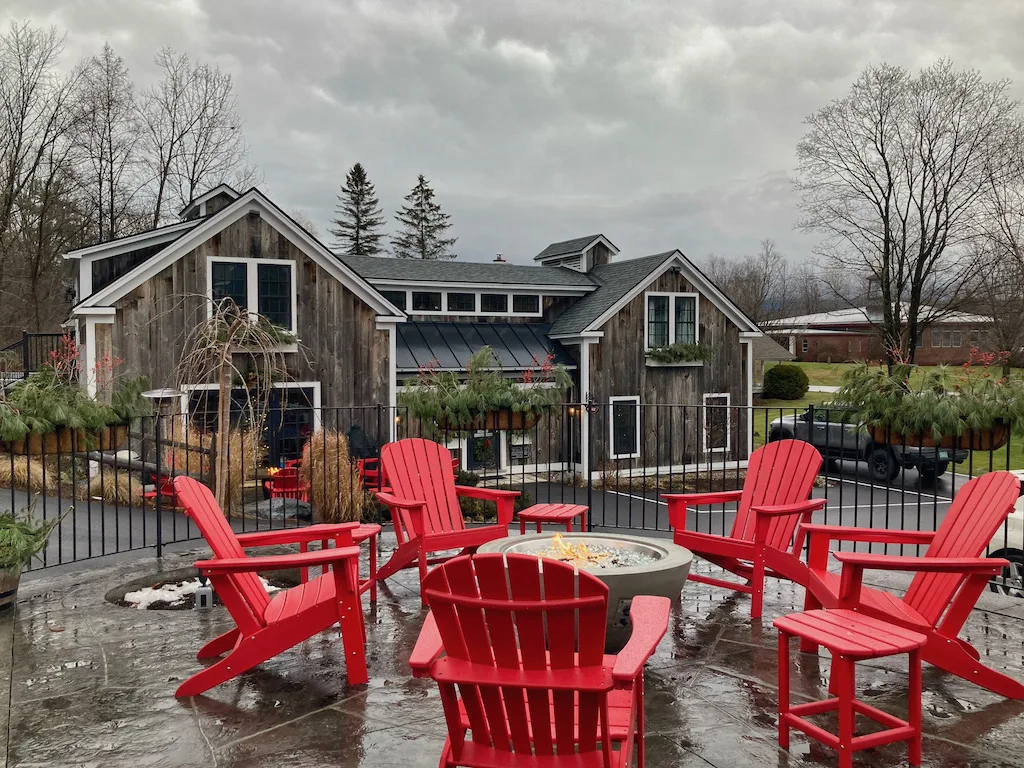 Here's a perfect weekend itinerary for your Vermont winter getaway in Bennington and Manchester.
Day One: Exploring Bennington, Vermont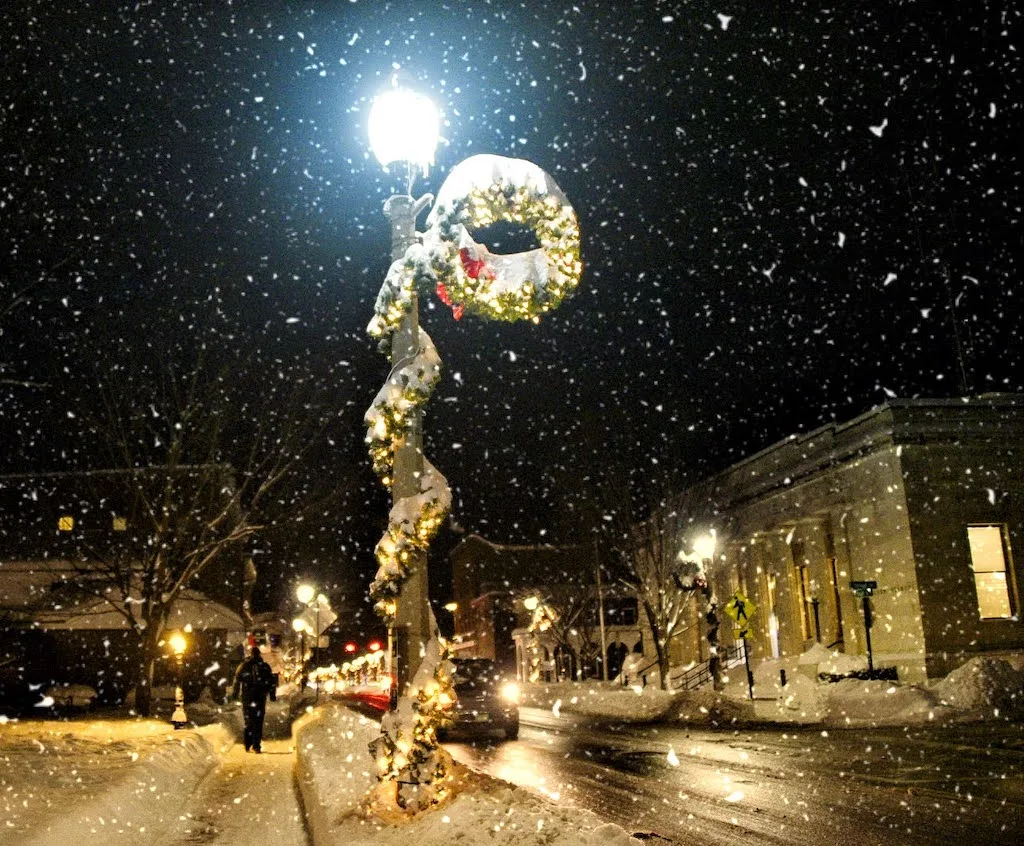 Friday in Bennington, VT
After checking into your Bennington hotel, take the afternoon to meander around Old Bennington. Check out the Bennington Monument at the top of Monument Avenue and then stroll past 18th-century homes as you make your way to the Old First Church.
Robert Frost is buried in the graveyard behind the church, and you'll also spot some very old and beautifully decorated headstones, many from well know stone carvers of the time, including featuring the work of noted stone carvers including Ebenezer Soule, Josiah Manning, and Zerubbabel Collins. The oldest headstone belongs to Bridget Harwood, who died in 1762.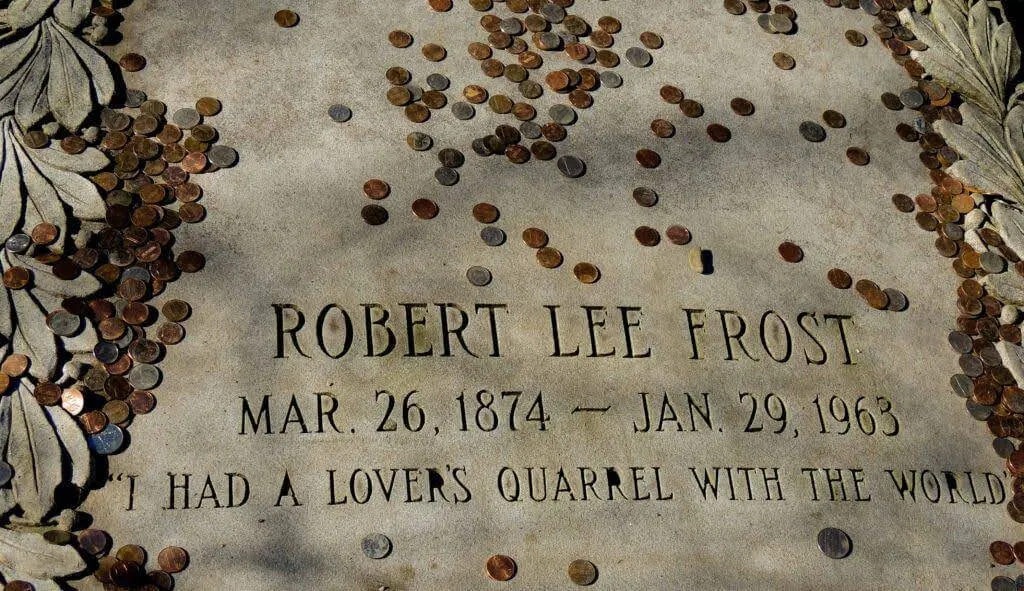 For dinner, head into downtown Bennington and choose from several great restaurants right on Main Street. Here are a few suggestions:
Saturday in Bennington and Manchester, VT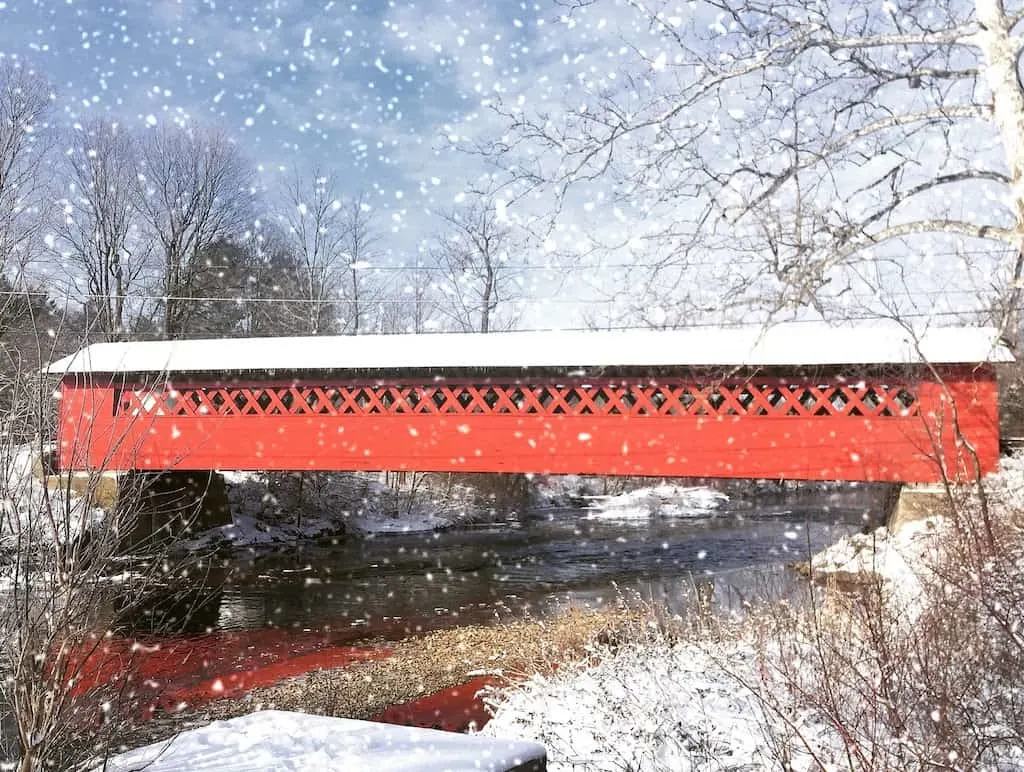 Start your morning at Sunny Side Diner in Bennington, where you'll meet all the locals over coffee and pancakes with real maple syrup. Next, embark on a covered bridge tour of Bennington County, which is fun no matter what time of year you visit.
If you want to work off some of your breakfast before driving north, stop at Park McCullough House in North Bennington for a hike through the farm fields and woods. The Victorian-era mansion is closed for the winter, but you can certainly stroll the grounds before walking up to the Mile Around Woods.
Driving north on Route 7A toward Manchester is the road you want to take to check out the two covered bridges in Arlington that are part of the tour mentioned above. Next, stop at Hildene, the former home of Robert Todd Lincoln (son of President Lincoln).
This historic Georgian Revival estate was created in 1905 as a summer residence and has been lovingly preserved as a museum, farm, and education center on 412 acres.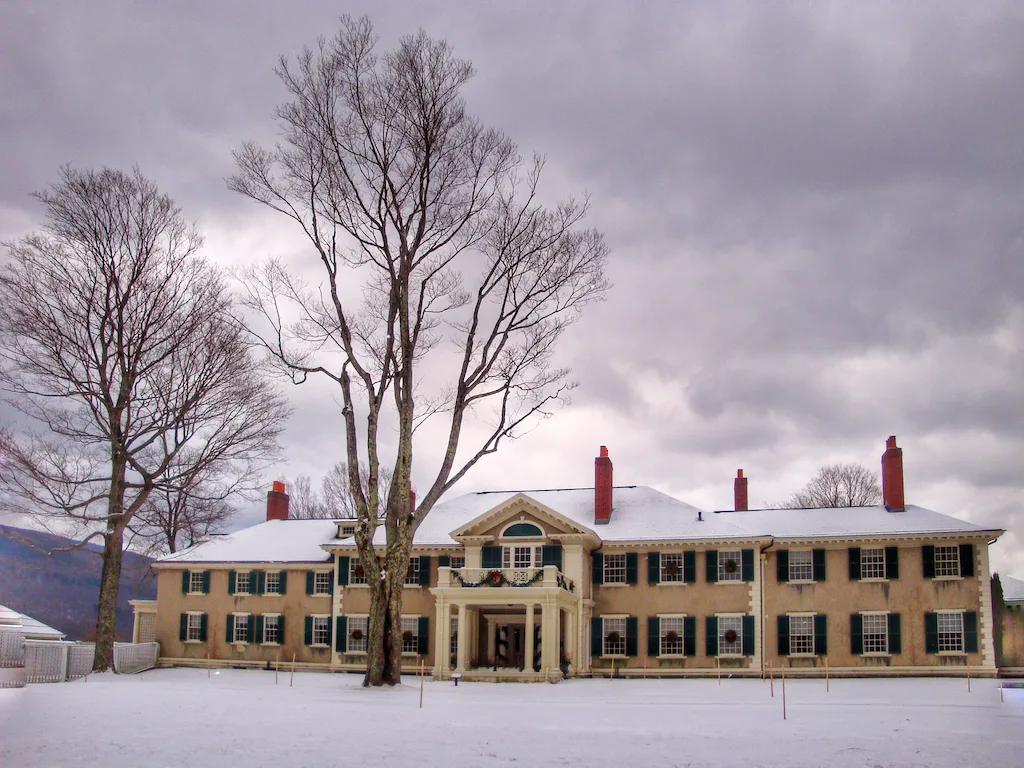 Plan to spend a few hours exploring Hildene. Take a guided tour of the house, meander the 12+ miles of trails, and visit the Hildene Farm. If you happen to visit before Christmas, you will experience the estate as it was decorated for the holidays in 1912. The holiday display is usually up until the weekend after the New Year holiday.
After leaving Hildene, stop for lunch at Sam's Wood Fired Pizza or Seasons (fresh American fare) before checking into your lodging.
If it's not too late in the day, spend some time exploring the shops in Manchester. Not only is Manchester home to more than 40 designer outlet stores, but it's also got a great variety of local boutiques and gift shops. Our favorite Vermont bookstore, Northshire Bookstore is a local hub where book lovers can spend hours, and it's dog-friendly.
To end your day, head to one of Manchester's local eateries. Here are our recommendations:
Sunday in Manchester, VT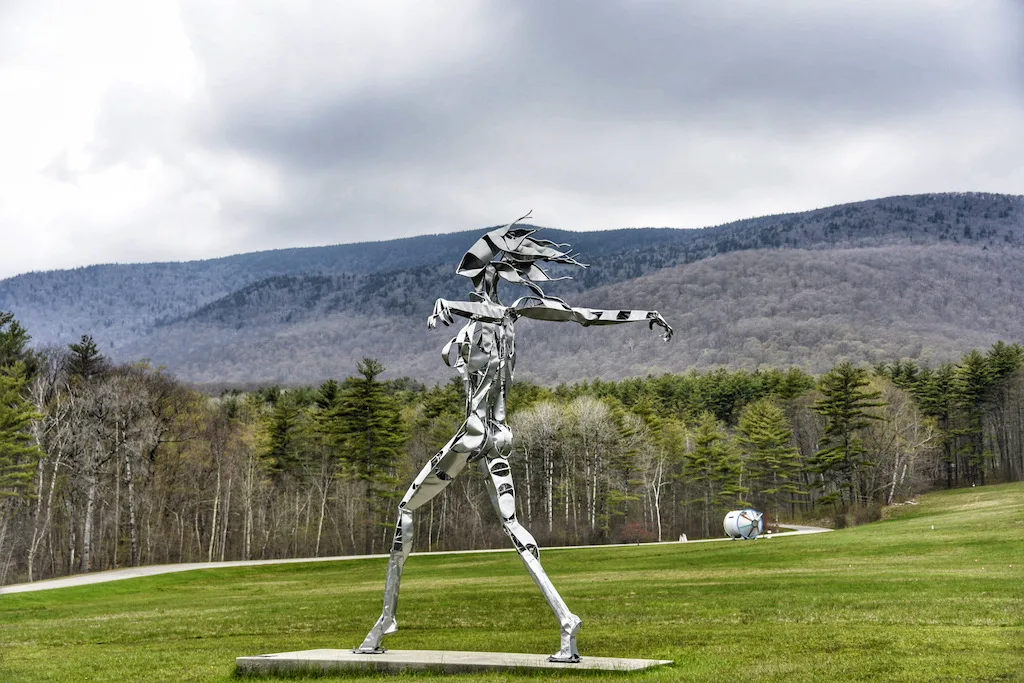 Time for breakfast in Manchester. Looking for really awesome coffee? Head to Charlie's Coffee House on Bonnet Street (if you're staying at the Barnstead Inn, you can walk there in five minutes). I take my coffee very seriously, and this is my favorite spot in Manchester. The beans are locally roasted in Brattleboro and they make the coffee nice and strong. You can also get pastries, bagels, and quiche to fuel the rest of your adventures.
For the last day of your Vermont winter getaway, you have a few options, depending on your mood. Do you want to relax a bit before heading home? Recreate? Shop? You can do all of that and more in Manchester. Here are some ideas.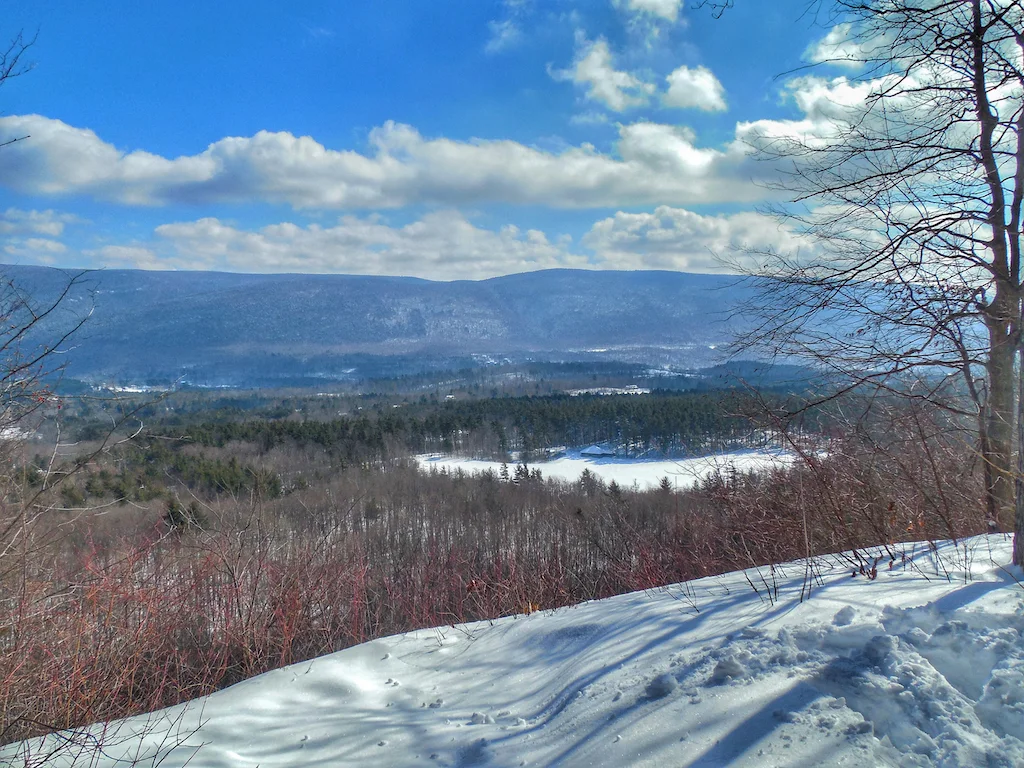 More Things to do in Bennington and Manchester this Winter
If you've got more than a weekend to spend during your Vermont winter getaway, this area has more to offer. Here are some suggestions for beefing up your itinerary.
---
Looking for even more things to do? Check out these Southern Vermont posts:
---
Tara Schatz is a freelance writer, and the founder and editor-in-chief of Vermont Explored and Back Road Ramblers, an American road trip blog. She is also the co-author of the 3rd edition of AMC's Best Day Hikes in Vermont, which was released in May 2023.