Ready to explore one of the most beautiful waterfalls in the Green Mountain National Forest? Not only is Texas Falls one of Vermont's most stunning waterfalls, but this lovely area also includes a riverside picnic area and a short, easy nature trail through the woods.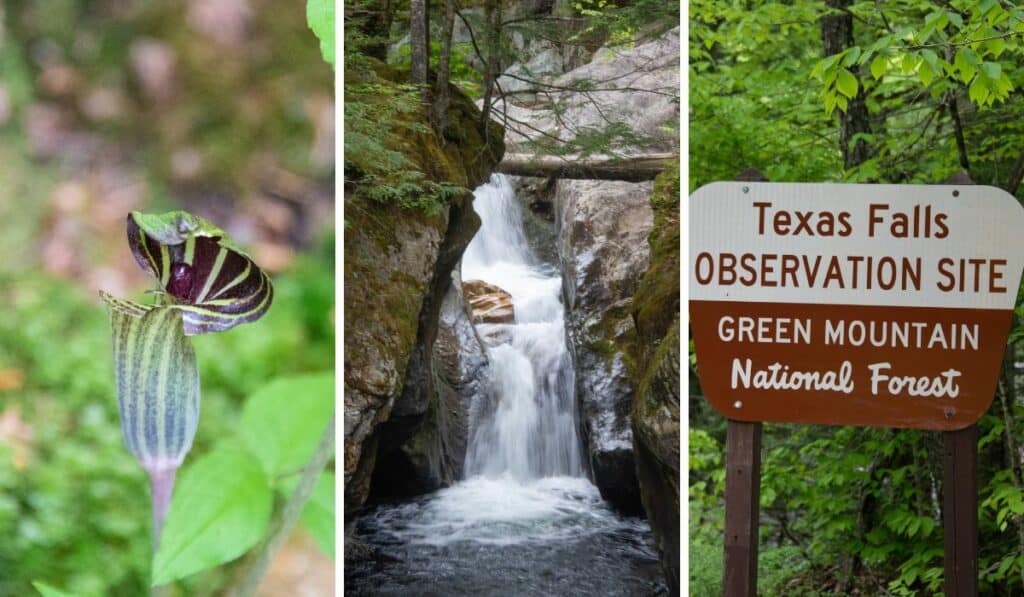 Texas Falls began to form at the close of the ice age approximately 12,000 years ago when melting glacier ice began to cut through the glacial till and bedrock.
During the thousands of years that followed, high volumes of water enlarged weak points in the bedrock. These points were further enlarged and smoothed by the swirling of rocks and debris to form the potholes that are now visible along the river. A footbridge crosses what remains of a large glacial pothole.
Texas Falls is located on the Hancock Branch, which drains east into the White River and eventually into the Connecticut River. The falls are actually a series of plunges flowing through a narrow, steep gorge.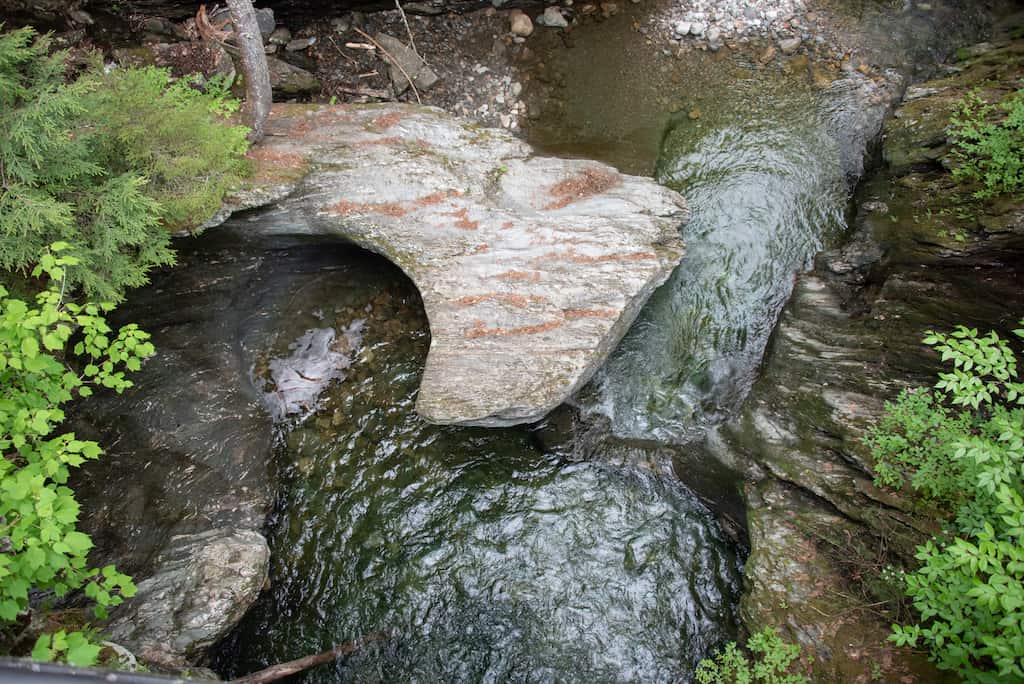 A visit to Texas Falls makes a great Vermont day trip or picnic outing, and if you're driving Route 100, they're just a short detour from the town of Rochester.
The falls are easy to view from the footbridge, as well as several viewing areas along the river. Swimming is not permitted near the falls for safety reasons, but there are spots for wading near the picnic area, which is located upstream.
Quick Facts: Texas Falls Nature Trail
Length: 1.2 miles
Difficulty: Easy. The falls can be viewed from the footbridge near the parking area
Estimated time: 30 minutes
Elevation Range: 1,299 ft. -1,316 ft
Elevation Change: 70 feet
Dogs: Yes, on-leash
Cost: Free
Maps: US Forest Service
Directions to Trailhead (Google Maps)
Written Directions to Texas Falls in Hancock
Route 125 between Route 100 and Route 7 travels through a scenic part of Vermont's Green Mountain National Forest. From Rochester, travel north on Route 100 and turn left on Route 125. In 3.1 miles, turn right onto Forest Road 39. From Middlebury, travel south on Route 7 and turn left on Route 125. In 9.8 miles, turn left onto Forest Road 39. Parking is located at the Falls Observation Site at 0.5 miles and at the picnic area at 0.7 miles.
---
Read Next: Highlights of the Green Mountain Nationall Forest in Vermont
---
Walking the Texas Falls Nature Trail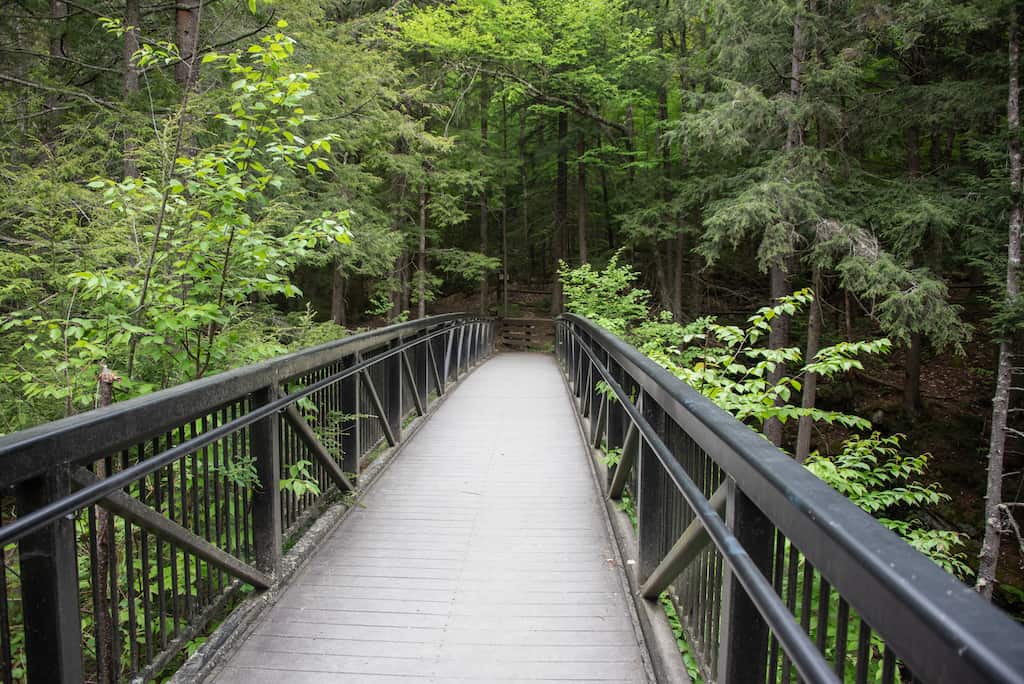 The Texas Falls Nature Trail is an easy hike through a mature forest.
We often bring elderly relatives here for a walk followed by a picnic. The elevation gain is minimal, but there are spots where you have to watch your footing. For an even easier walk in the area, visit the Robert Frost Interpretive Trail in Ripton (7 miles west), which is a universally accessible loop suitable for those with mobility impairments.
From the parking area on the left side of Forest Road 39, cross over the road and walk back along the road for a short distance to the footbridge. This is an excellent viewing area to view the largest of the waterfalls.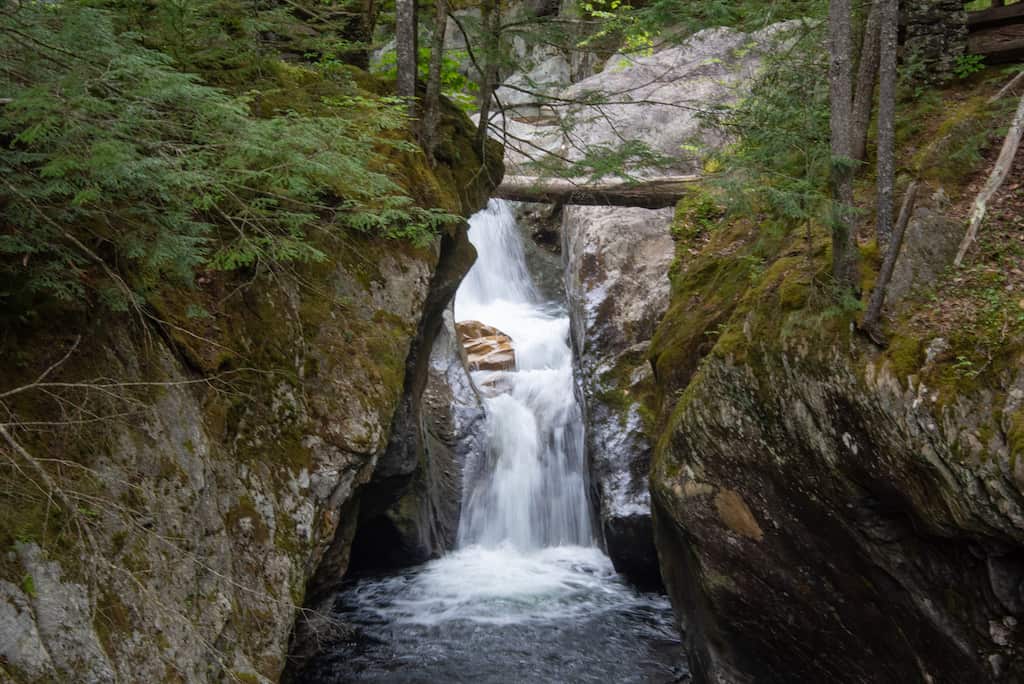 If you just want to view Texas Falls, you can easily see them from this spot and some of the viewing areas along the river for different vantage points. Viewing the falls will take all of five minutes.
If you want to stretch your legs a bit, take the loop trail into the woods, which is marked by blue blazes.
Turn left, following signs for the nature trail.
This is a mixed forest with lots of beech, cherry, and birch trees, with a few interspersed hemlocks. Ferns, hobble bush, winterberry, and spring wildflowers carpet the forest floor.
A wide, well-trodden trail follows the stream for a bit before turning right and entering deeper into the woods and onto a low ridge that runs parallel to the forest road. A spur trail to the left leads to the picnic area. Continue around the right, leaving the stream behind.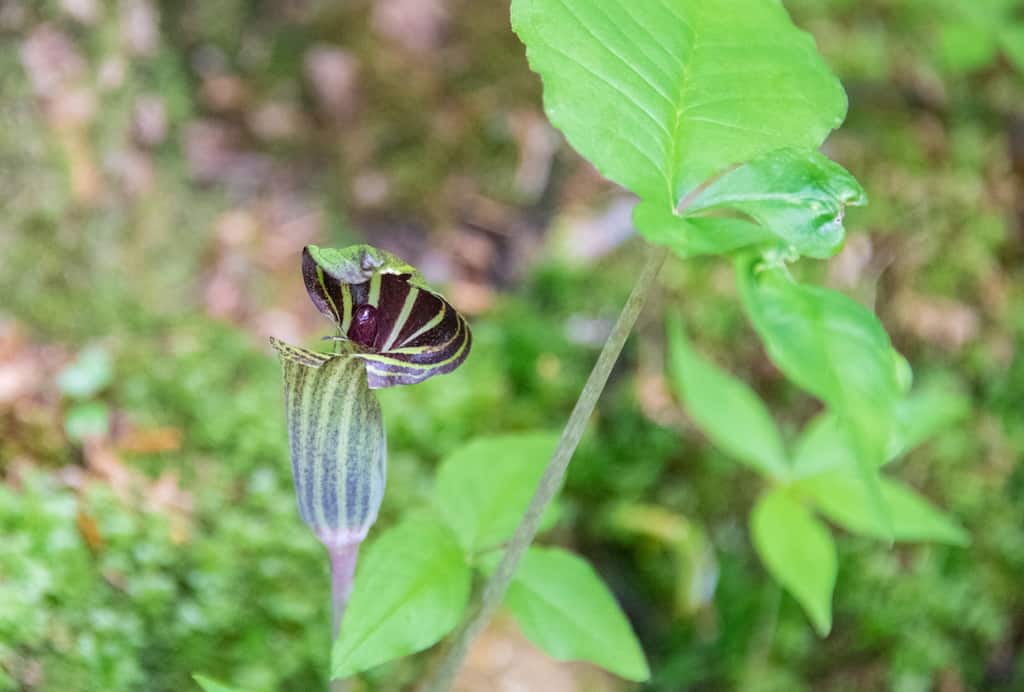 The trail narrows and climbs gently. If you are visiting in spring or early summer, look for numerous jack-in-the-pulpit plants with their three leaves and hooded flowers. Cross several bog bridges, which will keep your feet dry over muddy spots in the trail.
As you wrap your way around the loop, the trail will descend gently. It's very quiet, with the distant falls and birdsong the only sounds you're likely to hear.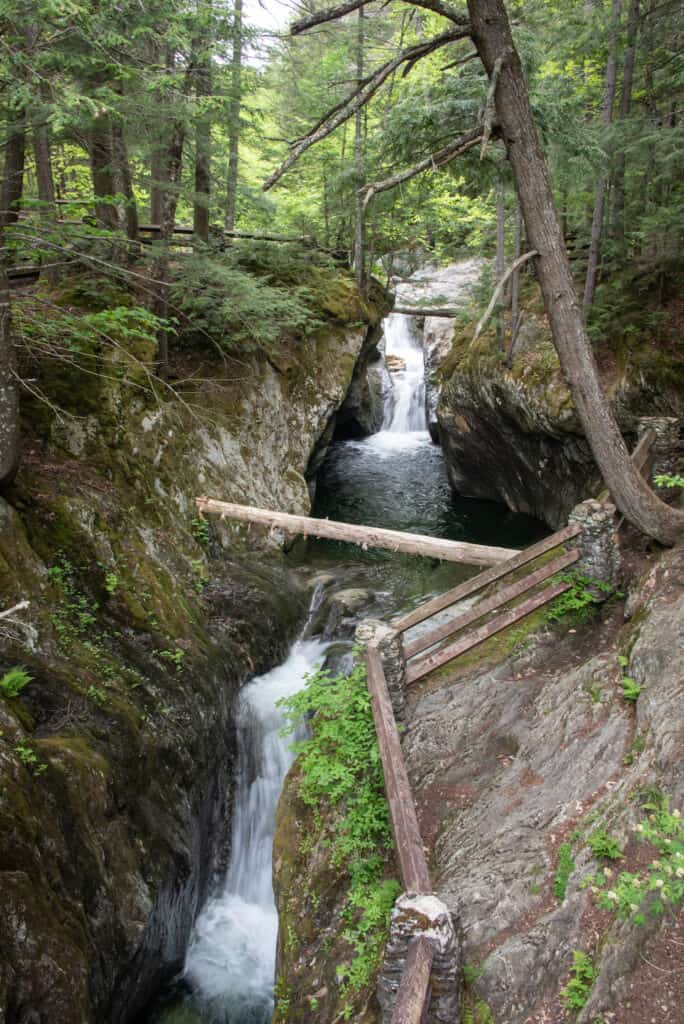 Cross a few small footbridges before popping out, once again, near Texas Falls. A spur trail descends below the falls for another vantage point of the glacial potholes in the river.
Make your way back to the footbridge and the parking area.
View the web story for Texas Falls next.
Insider tip: Vermont is notorious for its spotty cell service and GPS isn't always reliable. We recommend purchasing a copy of the Delorme New Hampshire/Vermont Atlas & Gazetteer. This awesome atlas includes every road and trail in Vermont and is indispensable for exploring Vermont's back roads and best-kept secrets!
---
More Things to do in Vermont
Grab our five-page printable bucket list that includes all the best things to do in Vermont! If you've already signed up for our email list, all you have to do is click the download button to get your free copy. Otherwise, be sure to subscribe!
Follow us on social media for more day trips in Vermont!
Pin for later?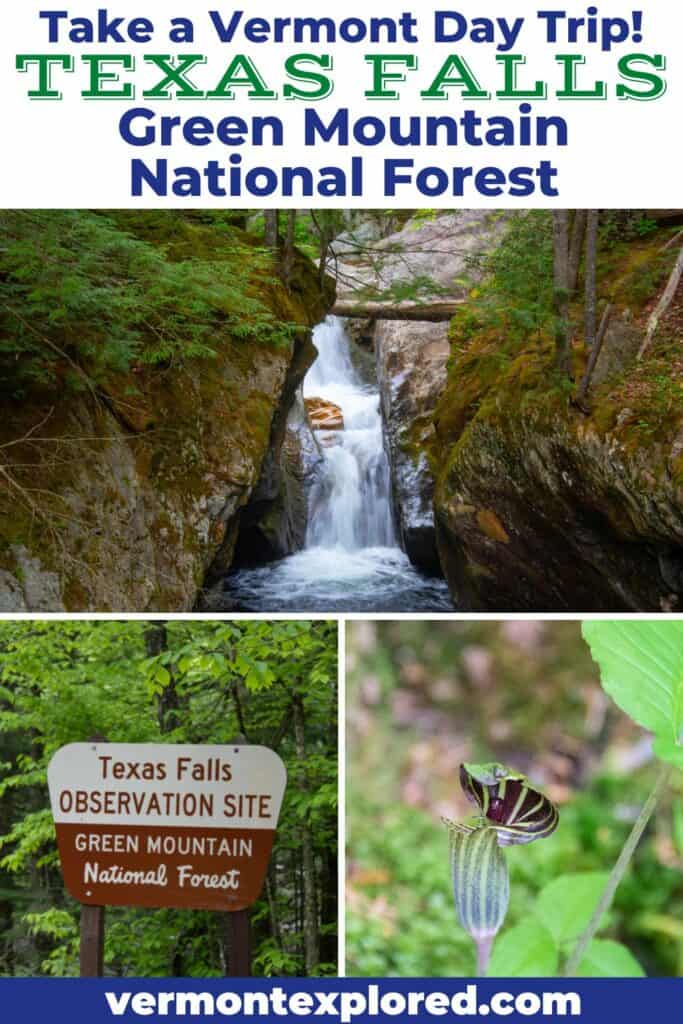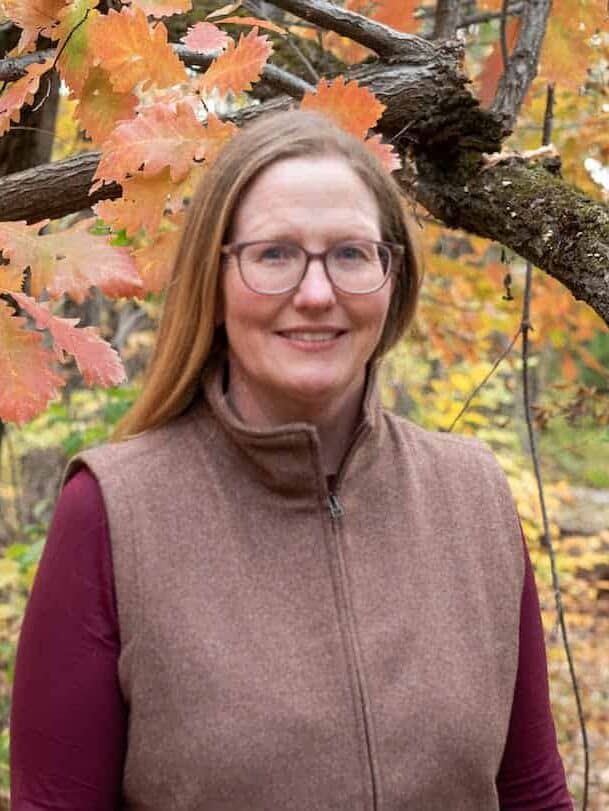 Tara is a freelance writer and the founder and editor-in-chief of Back Road Ramblers, an American road trip blog that focuses on small-town destinations, road trips, and outdoor adventures. Vermont Explored was founded in 2021 to help people discover the best things to do in Vermont.