I can't be the only one that still loves to devour travel books, guides, and place-based stories when I'm planning a trip.
Don't get me wrong, I use websites and apps all the time, but sometimes I want to dig just a little deeper, and I want to be able to delve into a place without having to worry about whether my batteries will run out of juice!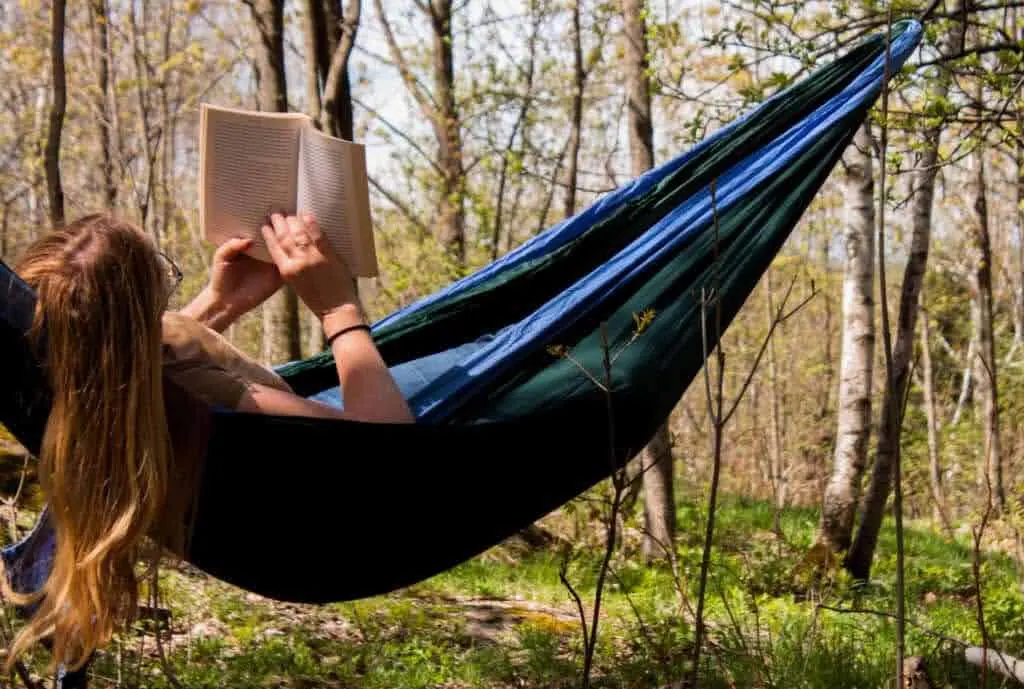 As I'm sure you've realized by now, I do a lot of wandering around Vermont, which means that I've got a stash of awesome Vermont books by my bedside at all times!
The following books about Vermont are the ones that I read over and over again, and the books that I bring with me on many of my Vermont adventures.
Whether you live in Vermont or are planning a trip in the future, you need to be ready!
Of course, you can find out lots of stuff online these days, but if you're anything like me, you'll appreciate the comfort of a dog-eared book to accompany you on your travels.
If you're planning a trip to Vermont, please browse through the articles here on Vermont Explored, and then head to your favorite bookstore to pick up some of these awesome books about Vermont before your trip.
We are linking to Amazon so you can read more about each book, but we urge you to shop locally when you can. Independent bookstores are a treasure worth supporting!
Moon Vermont Travel Guide
Moon Travel Guides are a trusted resource for all of our road trips around the country, and Moon Vermont by Jen Rose Smith is no exception. In fact, it's our favorite Vermont travel guide book to date!
Published in 2019, we love that the book includes complete itineraries for foodies, outdoor lovers, and families with kids, making it easy to plan all kinds of Vermont adventures in every season.
---
---
AMC's Best Day Hikes in Vermont
I wrote a book, and I still use it as my favorite hiking resource! If hiking in Vermont is on your bucket list, this is the book you want in your backpack.
AMC's Best Day Hikes in Vermont by Jen Lamphere Roberts and Tara Schatz (that's me), includes 60 amazing hikes in Vermont, that are varied in length, difficulty, and unique features.
The hikes are separated by region, making it very easy to find a fabulous outdoor adventure no matter where in Vermont you're traveling to.
The 3rd edition of Best Day Hikes in Vermont, also makes a great gift!
---
Vermont Perspectives: Sense of Place, State of Mind
This beautiful collection of more than 80 essays covers a variety of topics, from Vermont agriculture and current events to stories about quirky Vermont traditions and close-knit Vermont communities.
As a nine-year veteran commentator on Vermont Public, Anne Averyt's distinct writing style and beautiful prose capture a Vermont that locals will readily understand and visitors will long to discover.
Vermont Perspectives: Sense of Place, State of Mind makes an ideal gift for Vermonters and Vermont lovers.
---
Vermont … Who Knew?: Quirky Characters, Unsung Heroes, Wholesome, Offbeat Stuff
Vermont…Who Knew? by Robert F. Wilson was published in 2018, and it's full of profiles, essays, and anecdotes that detail Vermont's most interesting historical tidbits, quirky characters, and unusual attractions.
Eight of the nine chapters are divided into regions so you can devour a chapter or two before heading out to explore. This is one of my favorite books for discovering offbeat Vermont attractions.
Each chapter of Vermont… Who Knew? will have you laughing to yourself and inspiring you to read out loud to your travel companions. If you've got a trip to Vermont in your future, definitely get this book.
---
Garmin Delorme Atlas & Gazetteer Paper Maps – NH/VT
You may think that maps are totally obsolete and that GPS will always save the day, but you're wrong.
Cell service is notoriously spotty in Vermont, so if you want to road trip like a local, this DeLorme Atlas is the only way to go.
Our family has trusted our road trip adventures to DeLorme for years, and we rarely get lost unless we truly want to.
Every road in the state is included, along with trails, mountains, lakes, and rivers. It's topographical too, which is handy for hikers, hunters, and photographers. In short, we don't leave home without it, and you shouldn't either.
---
Vermont Waterfalls: A Guide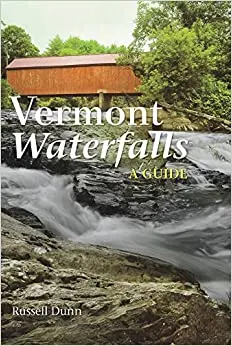 Vermont Waterfalls by Russell Dunn is a gem of a book, covering the most popular and beautiful waterfalls in Vermont, as well as more obscure and hidden cascades.
The book is divided into sections based on region, and each waterfall entry includes detailed directions, a bit about the history, and a good description.
Use this book in conjunction with the DeLorme Vermont Atlas and Gazetteer and you'll never get lost.
Vermont Waterfalls doesn't include information about swimming, but I'd advise packing swimsuits and towels if you're traveling in the summer. Swimming holes are an institution here, part of Vermont's landlocked heritage.
---
---
Wetland, Woodland, Wildland: A Guide to the Natural Communities of Vermont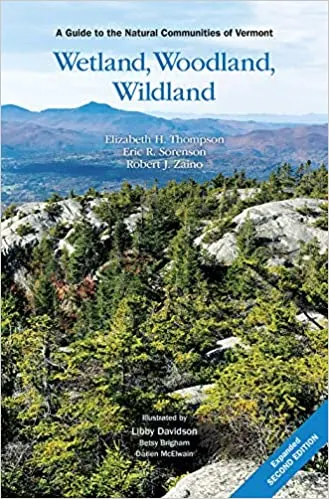 Wetland, Woodland, Wildland explores all the geological wonders of Vermont, along with the plants, animals, and natural communities that make it so special.
This detailed book about Vermont is divided into sections based on location, with each section delving pretty deeply into geological processes, plants, animals, and unique natural areas of the region.
The line drawings and photographs are gorgeous as well.
I'm a sucker for unique natural areas, and now I know where Vermont's largest peat bog is located, and where to see the most moose and the tallest trees.
I learned about hiking trails and quiet ponds that I never knew existed, and I can't wait to explore them all this summer!
This book isn't exactly for the casual adventurer, as it reads a bit like a textbook, but it's extremely useful if you want to dig deep into the natural communities of Vermont for a deeper understanding of this special landscape.
---
Scenic Driving Vermont: Exploring the State's Most Spectacular Byways and Back Roads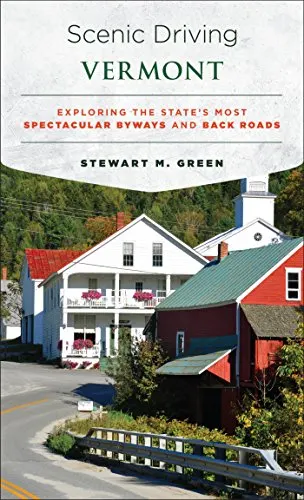 The author of Scenic Driving Vermont chose some of my favorite road trips to highlight, and I wouldn't hesitate to recommend any one of them to you.
If you're visiting from away, these eight trips will give you plenty to do and see in Vermont, and the beginning of each chapter details campgrounds and services so you can plan ahead.
Scenic Driving Vermont by Stewart M. Green is also a great starting point for photographers hoping to capture some of Vermont's hidden magic.
You'll learn a good deal of history, as well as some great ideas for hiking and picnicking, making this one of the most useful books about Vermont to have in your car during a road trip.
---
Outdoors with Kids Maine, New Hampshire, and Vermont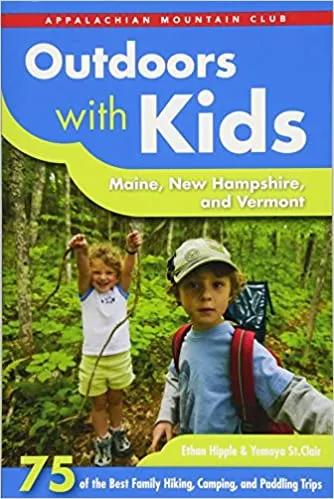 Subtitled 75 of the Best Hiking, Camping, and Paddling Trips, this book wasn't around when my kids were little, but I wish it was.
It's the details that make it special — you can plan ahead and find trails, swimming holes, and adventures perfect for your family.
Each entry includes information about restrooms, safety, parking, etc., plus tips for maximizing your fun as you explore not just Vermont, but all of New England.
---
How do you plan trips while traveling? Apps? Blog posts? Or real paper books?
Do you have any recommendations for guides that you just can't travel without? We hope you'll love our suggestions for our favorite books about Vermont, but we want to hear about yours too!
Follow us on social media for more Vermont inspiration!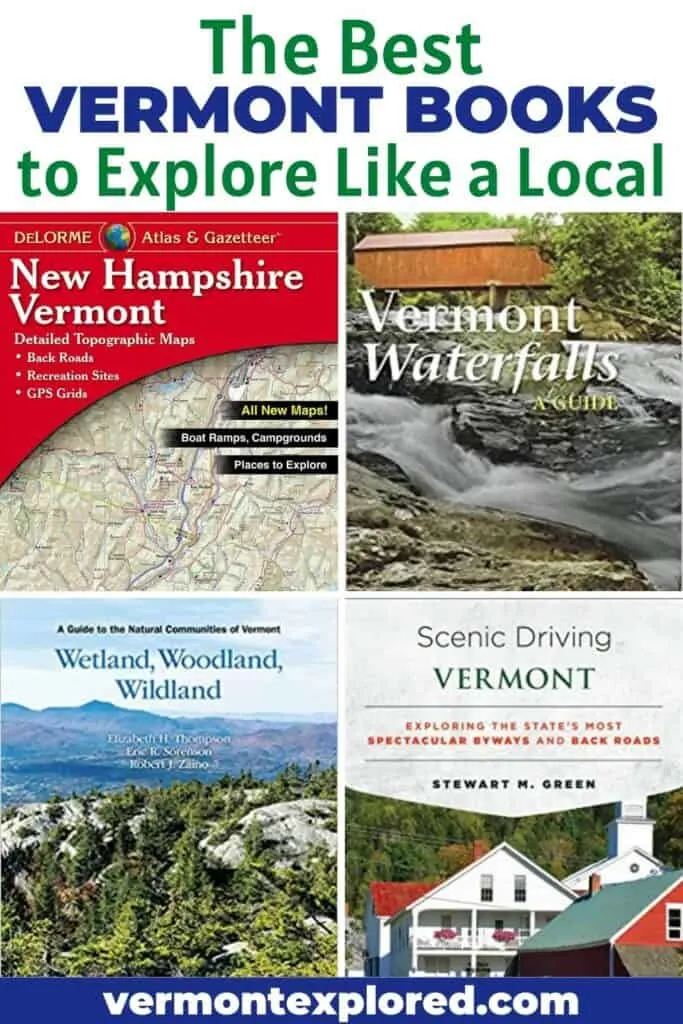 Tara Schatz is a freelance writer, and the founder and editor-in-chief of Vermont Explored and Back Road Ramblers, an American road trip blog. She is also the co-author of the 3rd edition of AMC's Best Day Hikes in Vermont, which was released in May 2023.