Snow blankets the farm fields at Merck Forest & Farmland Center as our tiny car creeps up the hill toward Joy Green Visitor's Center. What started as a gentle snowfall has turned into a wet and heavy blizzard.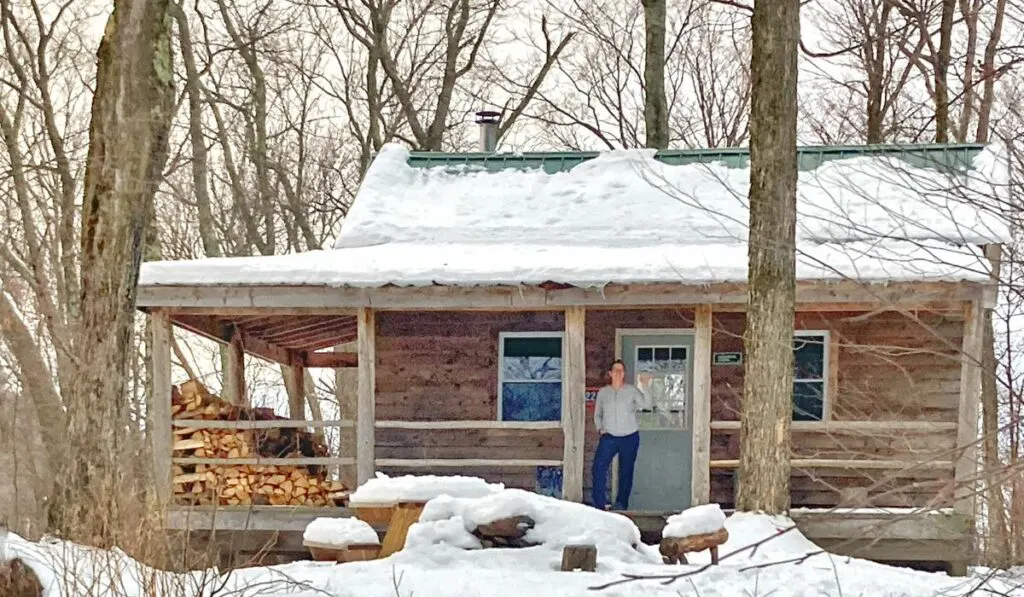 Welcome to winter in Vermont!
We are not deterred by the weather. In fact, Eric and I relish the thought of being snowed in at one of the rustic Merck Forest cabins, provided we have the stamina to snowshoe 2.5 miles with our too-heavy packs full of food, winter clothing, and warm bedding.
Spoiler: We made it to our cabin, and enjoyed three magical days exploring the enchanted forest, reading by candlelight, and playing cribbage in front of the fire while our dogs snoozed nearby.
While this unplugged Vermont adventure isn't for everyone, it may just be for you!
Here's an overview of the Merck Forest cabins and our experiences staying in them over the past decade.
Welcome to Merck Forest & Farmland Center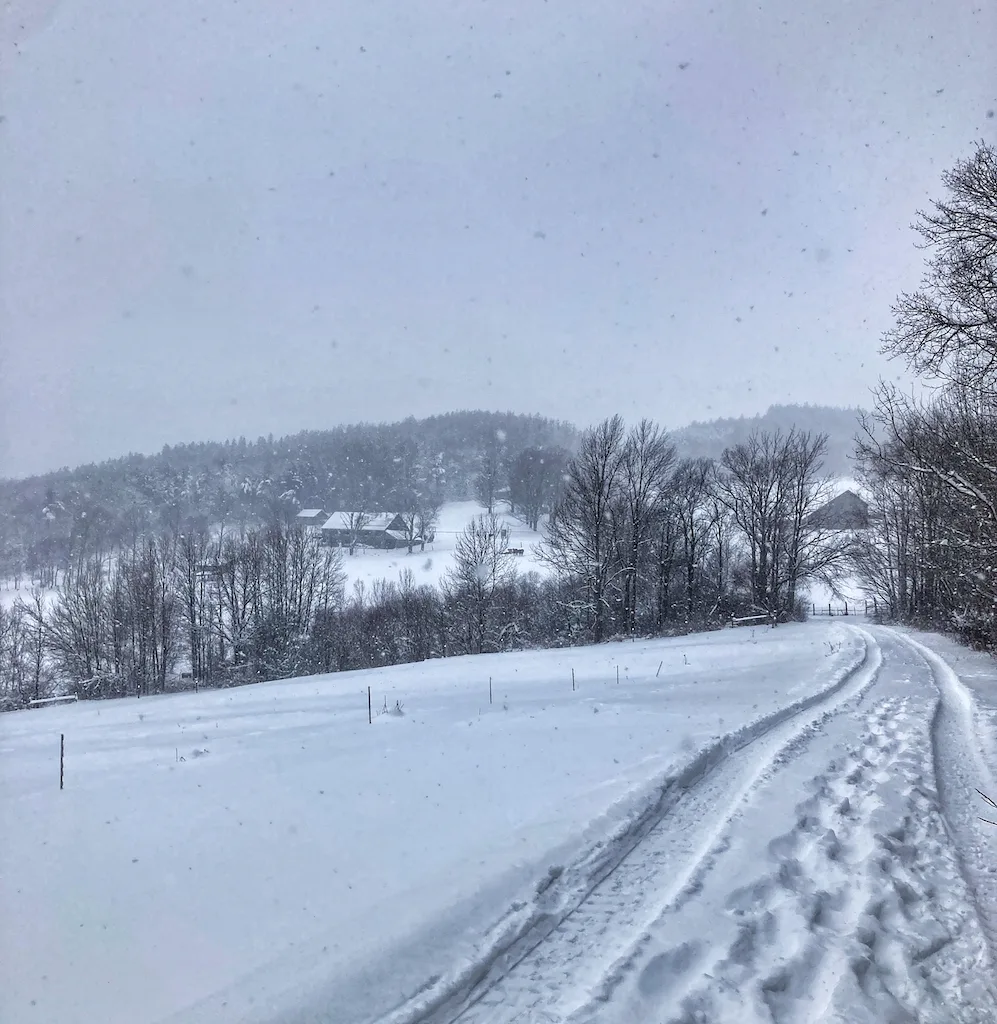 Our recent adventure snowshoeing to Nenorod cabin during a snowstorm is one of many we've had at Merck Forest over the years. Merck Forest & Farmland Center is one of our favorite spots to escape from reality for a bit.
Planning a camping trip in winter in Vermont is risky. The chance of rain or snow is pretty high, and the chance of freezing temperatures is all but guaranteed.
Cabin camping allows you to take advantage of an unplugged weekend in the woods with the added convenience of four walls and a woodstove to keep you toasty and dry.
Merck Forest & Farmland Center is a nonprofit working farm and forest in Rupert, Vermont. The sixty acres of farmland are managed using low-impact, ecologically-sensitive practices. Pigs, sheep, chickens, and horses are raised here according to the highest standards of humane animal management.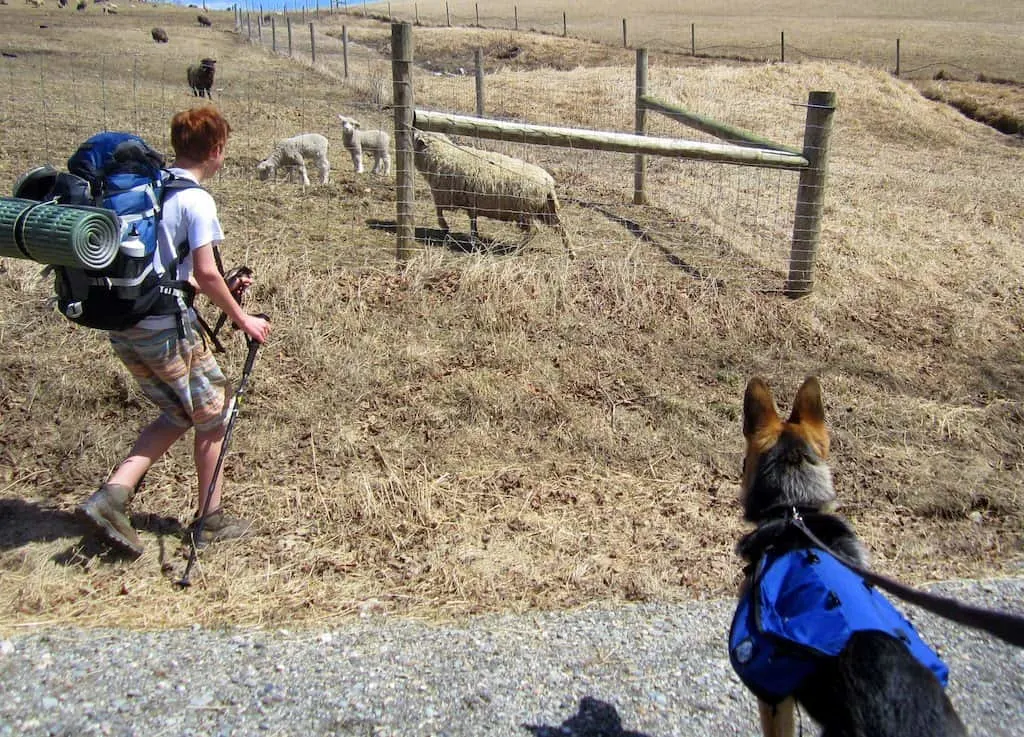 Visitors to the farm can say hi to the animals and purchase farm products, including pick-your-own blueberries (in the summer), pastured pork, grass-fed lamb, maple syrup, and fleece products.
Merck Forest is comprised of more than 3,100 acres surrounding the farm, with 30 miles of trails in the Taconic Mountains. The terrain is perfect for snowshoeing or cross-country skiing in the winter and hiking in the summer.
Explore the Merck Forest Cabins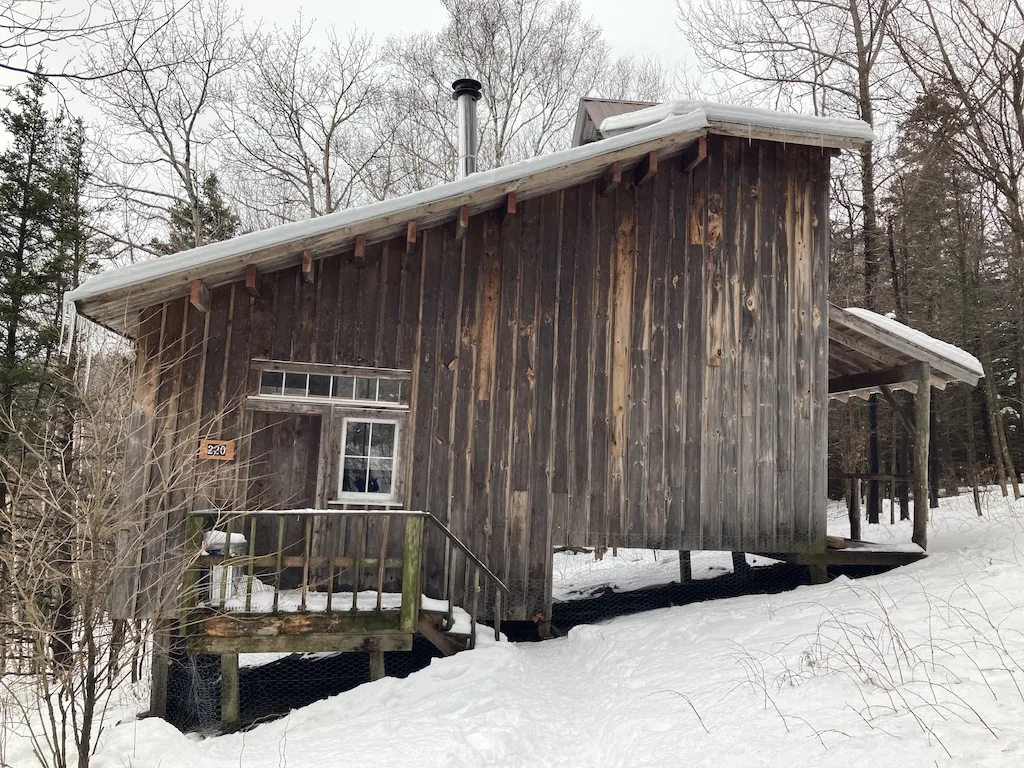 The camping cabins at Merck Forest are perfect for a rustic, back-country getaway, and the best part is, with the exception of one small cabin that only sleeps two, they are suitable for families and for people with dogs.
There are nine cabins in all, and they are spread throughout the 3,100-acre forest, so that no matter which one you choose, you will have your own private retreat.
We have stayed in four of the nine cabins, and all of them are wonderfully unique. They sleep between 2 and 15 people and many of them have spots for tents nearby.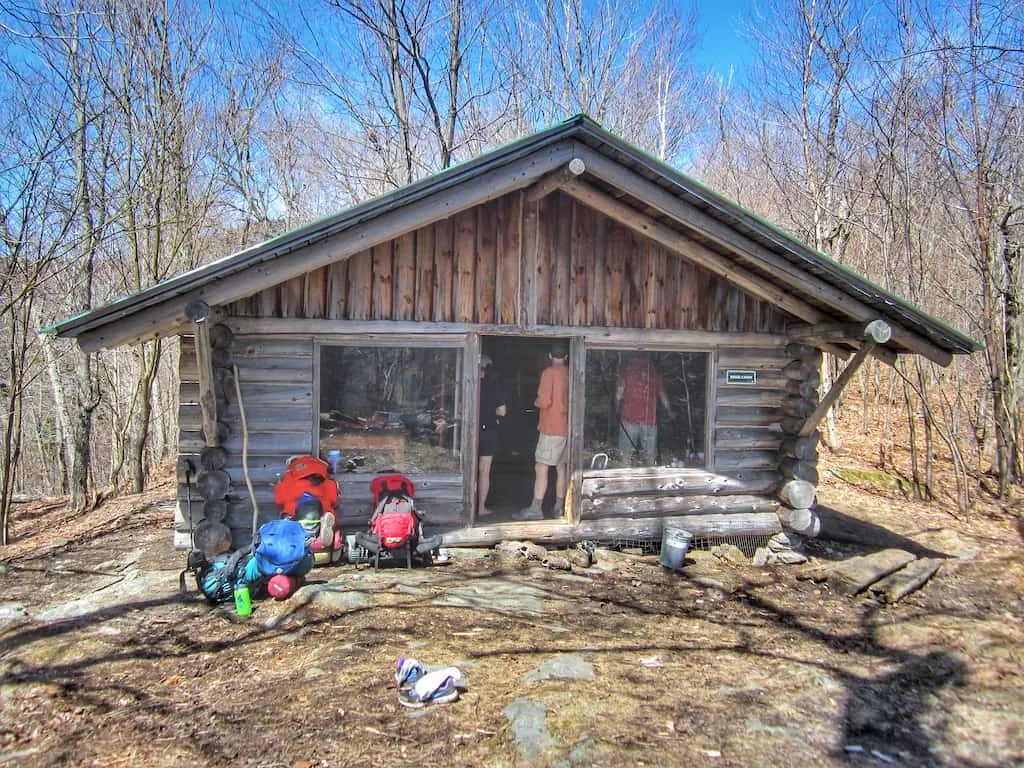 The Merck Forest cabins are available to reserve year-round, but we have only visited in the winter or spring. In the summer, tent camping is available as well.
The cost to rent one of the Merck Forest cabins ranges anywhere from $55 to $100 per night and on weekends there is a two-night minimum stay. The price is a bit higher between October and April because stacked firewood is provided for the wood-burning stoves in the colder months.
A word of caution — you will be hiking, skiing, or snowshoeing from ½-mile to three miles to your reserved retreat.
As you leave the visitor center, you will pass through Merck's working farm. In March and April, you can visit the baby animals on the way to your cabin. There's nothing cuter than newborn lambs kicking up their heels on a chilly spring day, and for kids, this may just be the highlight of the trip.
Merck also makes hundreds of gallons of maple syrup each year.
If you're a fan of Vermont's thick, delicious specialty, be sure to schedule your trip in late March to coincide with their annual maple celebration. The absolute best thing about mud season in Vermont is that it goes hand-in-hand with maple sugaring!
Merck Forest Cabin Amenities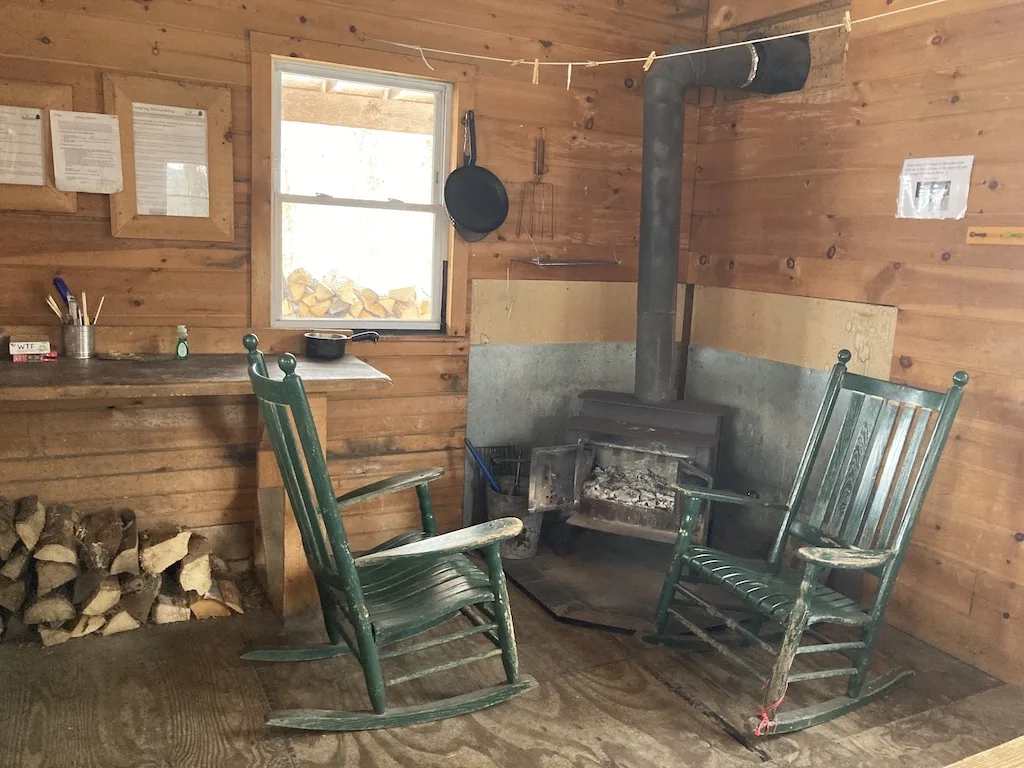 The Merk Forest cabins are delightfully rustic, but they're not completely without amenities. Most importantly, cabins feature a wood-burning stove and plenty of firewood. Here are a few other features that you will find at every cabin.
An outdoor picnic table and fire pit
An outhouse (with toilet paper)
An indoor table
A couple of extra chairs
Wooden bunks for sleeping (bring your own pads and sleeping bags)
A broom for sweeping up
Tools and an ash bucket
Fire safety equipment (fire extinguisher and a fire blanket)
A cooler for storing your food (and also keeping the mice out of it)
Each cabin usually has a selection of games, a few candles, and a lighter, plus a cabin journal and a few books.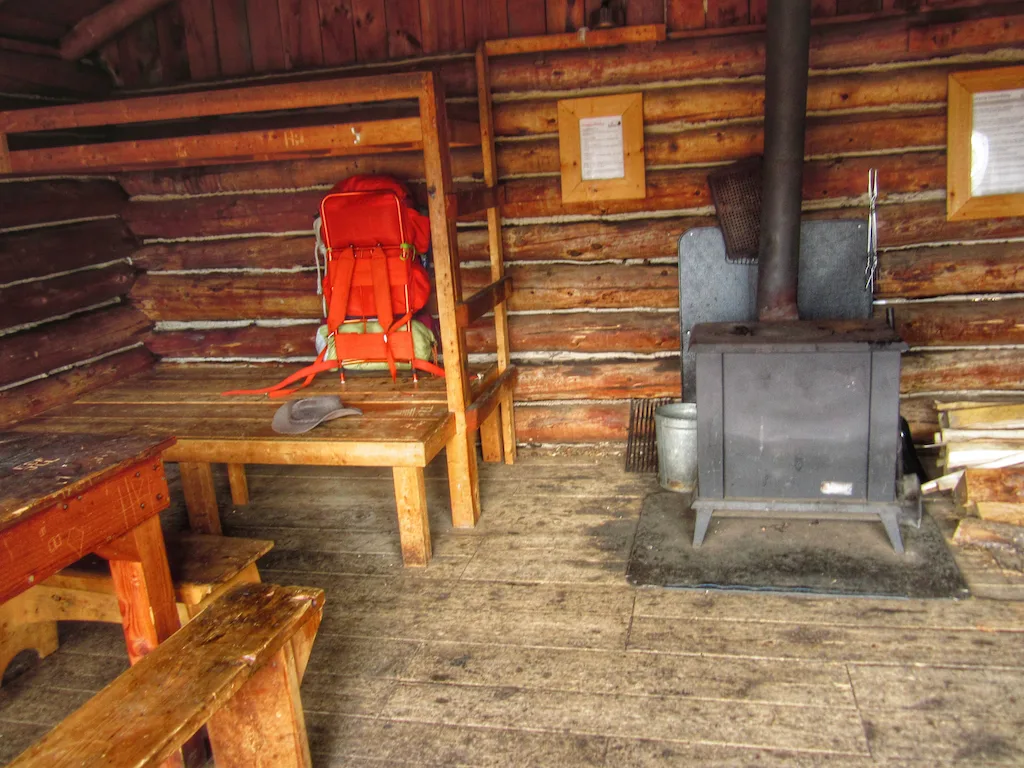 ---
---
Merck Forest Cabins Packing List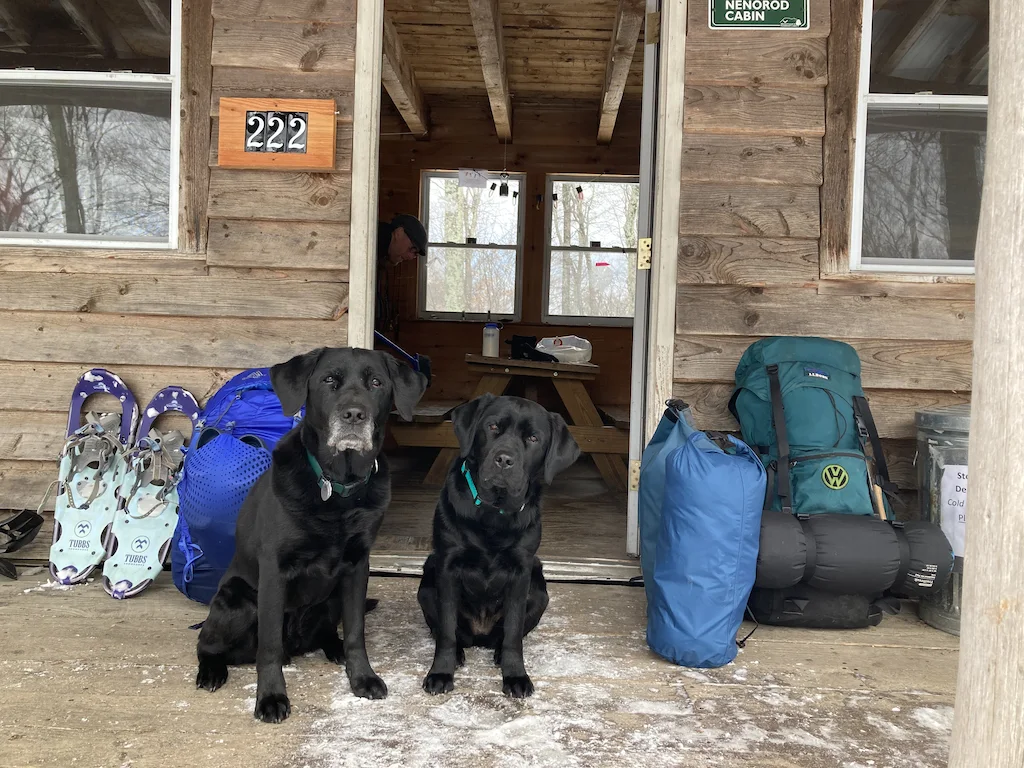 We have camped with large groups, just our family, and as a couple at Merck Forest.
In the winter, we carry backpacks with our clothes and sleeping gear, plus we pull a toboggan with our food, cooking gear, and our dog stuff. We have two dogs – one is old and one is disabled, so we don't make them carry anything except themselves.
Our packing list changes a bit based on the weather and circumstances, but here are the basics. We are always trying to make our gear lighter without spending a ton of money.
Winter Cabin Camping Gear:
Backpacks for everyone (my backpack is 40L and Eric's is 60L – I won't link to his because it's ancient)
A wooden toboggan with extra rope for tying stuff down
Snowshoes for each of us
Dry bags for the gear we put on the toboggan. We use Sea to Summit dry bags.
A cold-weather sleeping bag for each person (each of ours is rated to 18 degrees Fahrenheit)
An inflatable sleeping pad with a high R-value for each person
A small, inflatable camp pillow for each person
Food – we pack as light as we can and try for one-pot meals, coffee, and snacks
One 3.3-quart pot with a lid (We have this set, but we only bring the plates and the larger cook pot)
Plates for everyone (from the set above)
Lightweight mugs (we use these)
Sporks (sadly, our favorite sporks have been discontinued)
A gravity water filter (ours holds 3 liters). On our most recent trip, we melted and boiled snow so did not use our filter.
Nalgene bottles for drinking and storing water (2 for each person)
A metal pour-over coffee cone and #2 filters
Hatchet for making kindling
Newspaper, lighter, matches for starting a fire
Small first aid kit
Candles
Headlamps (These are the best ever!)
Toilet paper and hand sanitizer (better to be safe)
Books, cards, journals, pens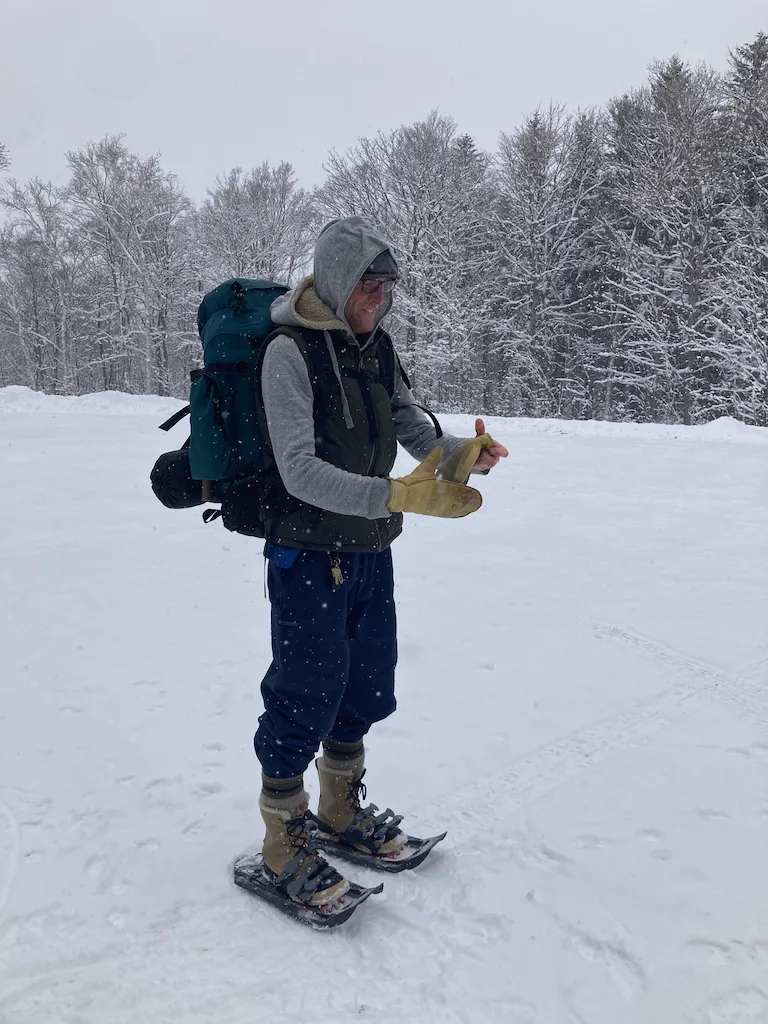 Winter Cabin Camping Clothes: Here's what we packed for each person for a three-day, two-night trip:
Winter Cabin Camping – Dog Gear: If you're as much of a dog lover as I am, you'll want to bring them along. We have two black labs. This is what we brought for them:
A down sleeping bag to share
A Kurgo dry sack with their dry kibble for the trip
Two Kurgo collapsible bowls for food and water
Leashes (dogs must be leashed when walking through the farm)
A couple of chew toys
Tips for Enjoying the Merck Forest Cabins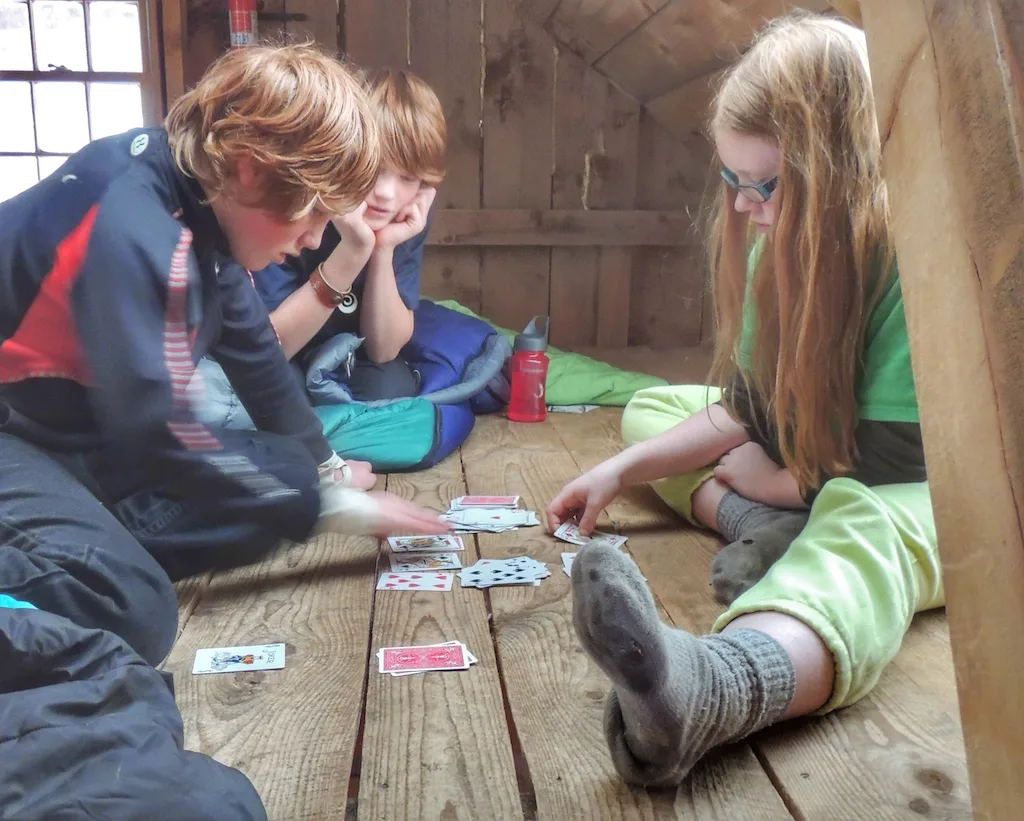 Firewood is provided in the winter to keep the woodstove cranking through the coldest temperatures. For an extra cozy experience or really cold nights, book one of the three cabins that have sleeping lofts. That rising warmth will drive all thoughts of winter out of your head.
Water is not readily available near all of the cabins. In fact, we had to do quite a bit of hiking to get cooking water up to Ridge Cabin in the spring. During the winter, you can melt snow. In the spring, summer, and fall, either pack in all of your water, or rent a cabin near a stream. A water filter is a must!
Bring toilet paper! Each cabin has a lovely little outhouse nearby. Sometimes there's toilet paper too. Sometimes there's not.
Porcupines love, love, love the salt on your boots and in your pee. Don't leave your clothes or shoes outside, and don't pee near the cabin.
You have to reserve your cabin for at least two nights on weekends. If you want your pick of cabins, reserving at least two months out should do the trick.
Bring your camera!
The four Merck Forest cabins we've stayed at are Nenorod (our favorite so far), Ned's Place (great for large groups), Dunc's Place, and Ridge.
I highly recommend cabin camping at the Merck Forest cabins for your next outdoor vacation in Vermont.
There are plenty of hiking trails, farm animals, and even swimming in the pond if you visit in the summer. Be sure to visit Thoreau's cabin, a replica that was built in 2017. It's located very close to Nenorod and is usually open during the daytime.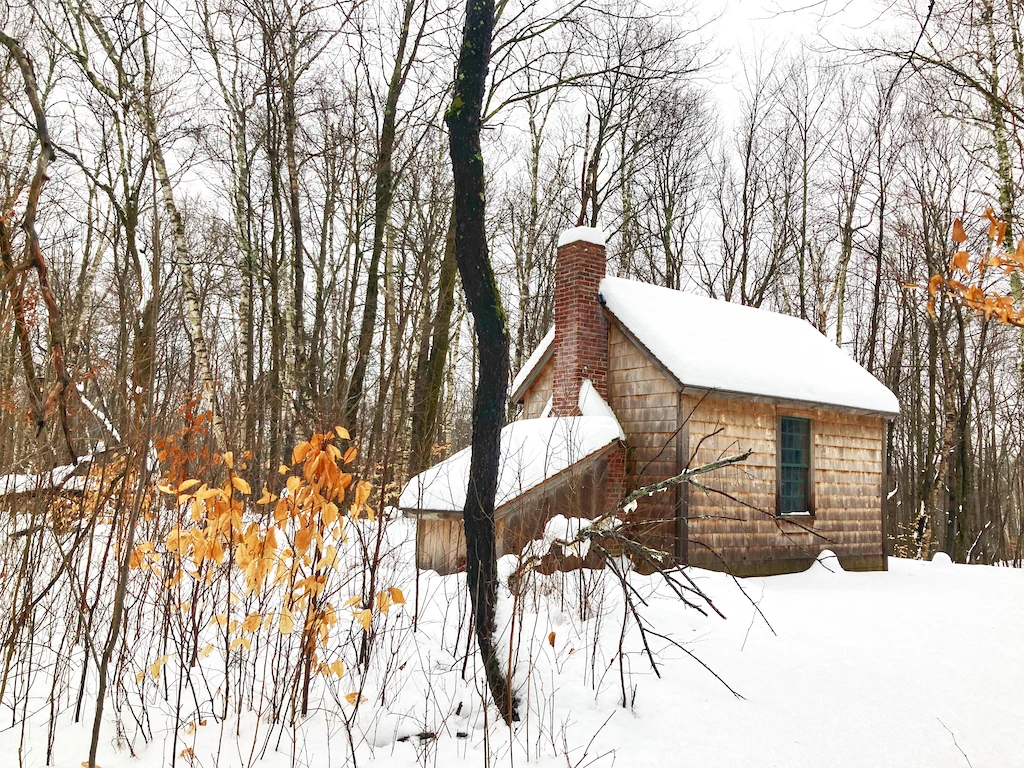 Rupert is close to the towns of Dorset and Manchester in Southern Vermont, which have a lot going on all through the year.
We have found other cabin camping opportunities in New England, but we think the Merck Forest cabins are the best of the best!
These Vermont camping cabins are perfect for romantic getaways, family vacations, or rollicking adventures with friends.
Want to learn more about reserving the Merck Forest cabins? Visit Merck Forest & Farmland Center.
Follow us on social media for more Vermont inspiration!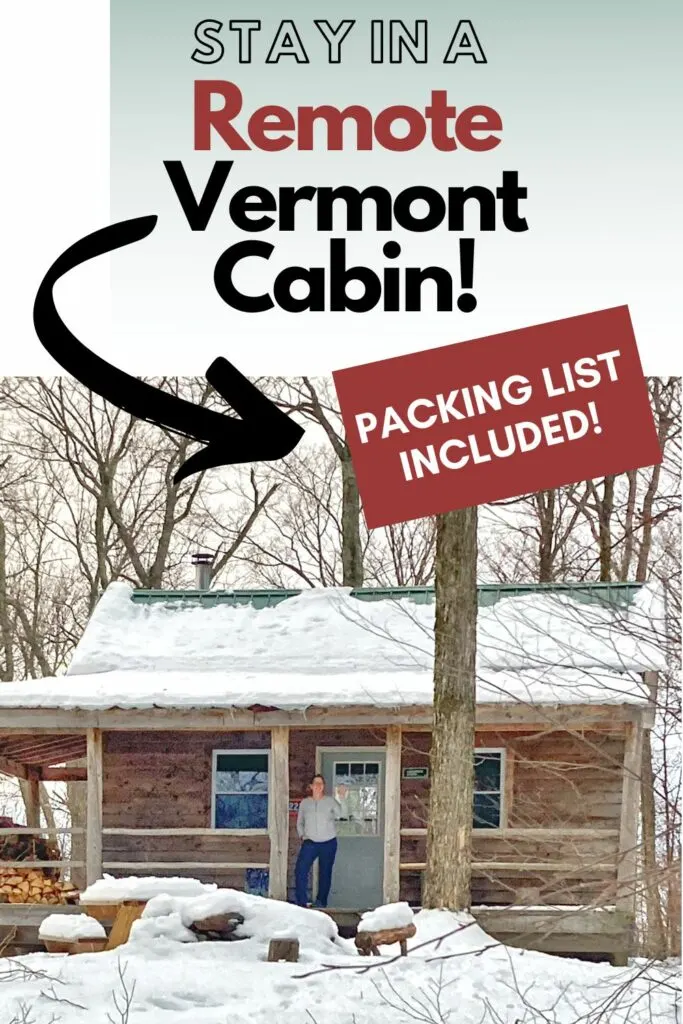 Tara Schatz is a freelance writer, and the founder and editor-in-chief of Vermont Explored and Back Road Ramblers, an American road trip blog. She is also the co-author of the 3rd edition of AMC's Best Day Hikes in Vermont, which was released in May 2023.