Vermont in August means expansive fields of goldenrod, too much zucchini, and long sunburned days frolicking in mountain lakes.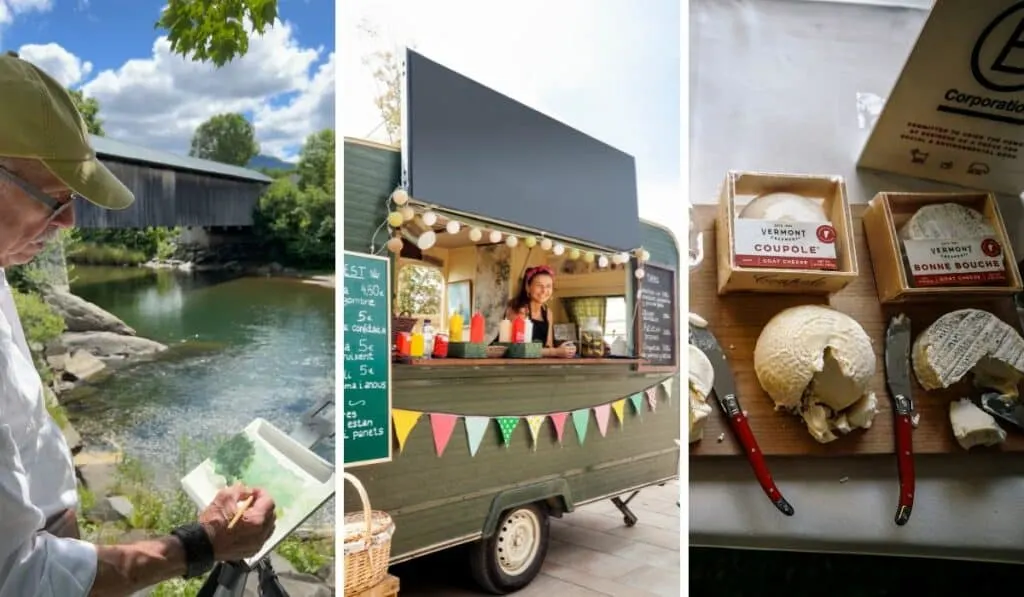 Vermonters hold tight to August, lest those long summer days slip through our fingers before we've eaten enough corn-on-the-cob, or danced at enough concerts in the park.
There's nothing like an August afternoon spent exploring Vermont's small towns and villages, discovering hidden swimming holes, and checking out the last of the summer festivals.
Need some end-of-summer inspiration? Celebrate August in Vermont by putting these fabulous events on your calendar.
Vermont Events: August 1-6, 2023
Vermont Blueberry Festival, Wilmington and Dover, Vermont, July 28-August 6, 2023: Celebrate late summer's most iconic fruit for 10 full days in Vermont's Deerfield Valley.
The expansive Vermont Blueberry Festival celebrates the agricultural roots of the Deerfield Valley — with live music performances, blueberry-themed menus at local restaurants, special sales throughout the region, pick-your-own blueberries at Boyd Farm, a craft fair, a blueberry parade, and more!
Royalton Old Home Days, South Royalton, Vermont, August 3-5, 2023: Old Home Days was first established in 1899 in New Hampshire as a way to draw people who had left their hometowns for various reasons back home. After the World Wars, it was also a way to honor those who served.
The tradition lives on in Royalton, where Old Home Days have been celebrating community since 1901. Come out and join in the fun with food trucks, a movie screening, live music, and the most delicious strawberry shortcake around!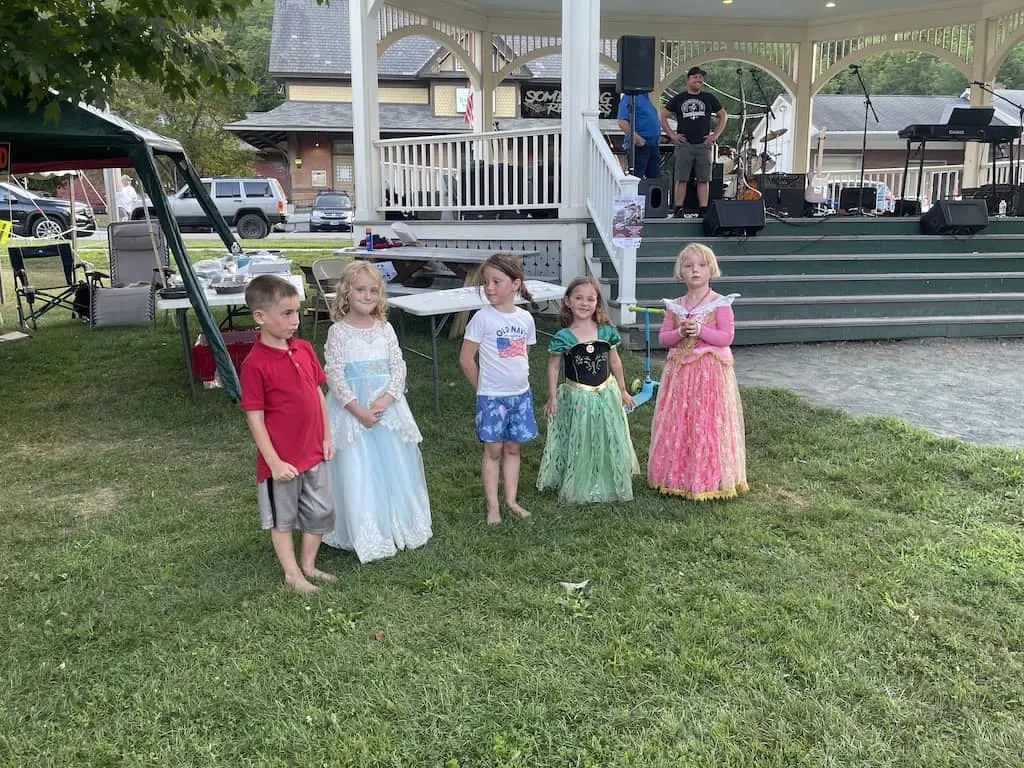 Festival of Fools, Burlington, Vermont, August 4-6, 2023: The Festival of Fools is a celebration of acrobats, dancers, comedy, and live music on the Church Street Marketplace in downtown Burlington.
This curated event is put on by Burlington City Arts, showcasing world-renowned street performers across a variety of disciplines who perform delightful feats to inspire onlookers. It's a must if you're visiting Vermont in August.
Vermont Fresh Network's 25th Annual Forum Dinner, Shelburne, Vermont, August 6, 2023: One of Vermont's most anticipated culinary events, the Annual Forum Dinner highlights the best food in the area, as farmers and chefs from all across Vermont come together to prepare a sensational meal for you and fellow food enthusiasts.
This delightful dinner is a fundraiser for the Vermont Fresh Network — all proceeds go to continuing programming that helps bring more Vermont-grown and raised food to tables across Vermont.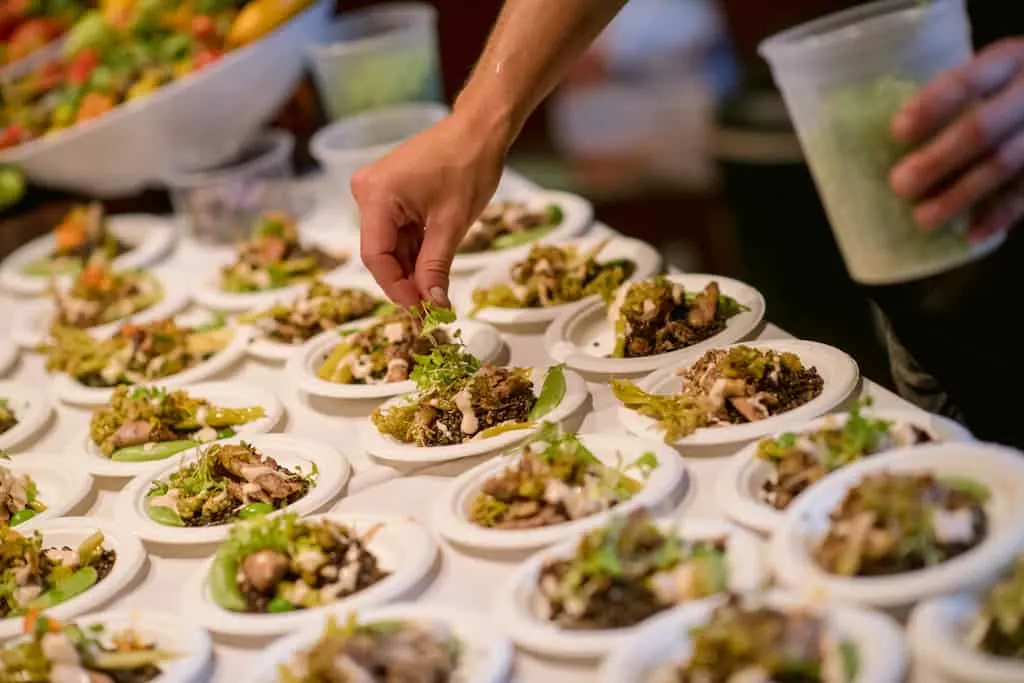 Vermont Events: August 7-13, 2023
Central Vermont Chamber Music Festival, Randolph, Vermont, August 7-19, 2023: This is the 31st year for the Central Vermont Chamber Music Festival, which will be held at Chandler Center for the Arts in Randolph and the Unitarian Universalist Church in Woodstock.
Highlights include two Saturday concerts at the Chandler Center (August 12 and 19), the 25th Annual Summer Gala on August 6, plus an array of open rehearsals, kids' events, and live radio performances.
75th Addison County Fair & Field Days, Vergennes, Vermont, August 8-12, 2023: August is fair season, and the 2023 Addison County Fair & Field Days promise to be another fantastic culmination of summer and an iconic celebration of Vermont's farmers, homemakers, artisans, and food producers.
Dozens of exhibits will be on display to honor farming and Vermont's incredible rural heritage. These will include a horse and pony show (of course), sugarmaking exhibits, ox-pulling demonstrations, a demolition derby, and a children's barnyard.
Come out and applaud the 4-Hers, frolic at the Midway, and enjoy a fantastic evening at the fair!
19th Annual August West Festival, Jay, Vermont, August 12, 2023: Dead Heads, it's time to make your way up to northern Vermont to celebrate togetherness, music, good food, and a whole lotta dancing.
This kid and dog-friendly event is free, and features live music from Dead Seasons Lite and Rick Redington & The Luv. There will be tie-dying, plus lots of food and craft vendors to enjoy.
If you're in the area for August West, be sure to stick around for Joe Russo's Almost Dead on August 13 at the Stateside Amphitheater at Jay Peak Resort.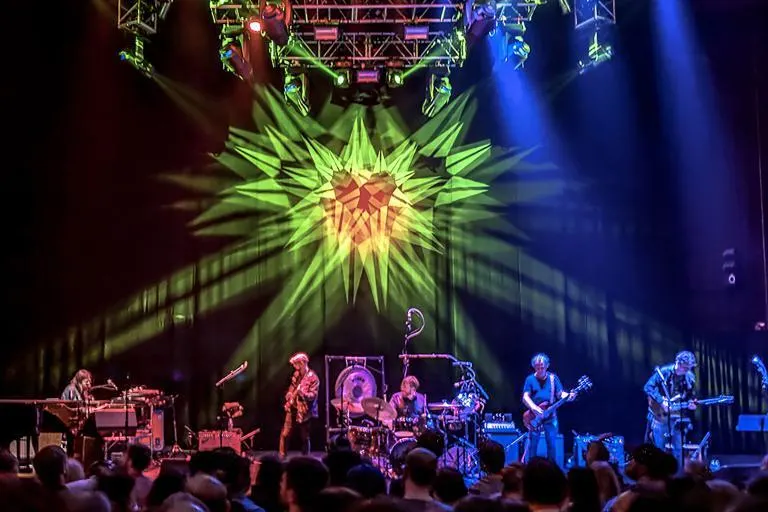 Vermont Plein Air Festival: Barns and Bridges, Waitsfield, Vermont, August 11-13, 2023: This unique painting event, organized by Mad River Valley Arts, is open to both painters and casual observers. Artists come from all over to gather and paint in the fresh air, while everyone comes to meet friends, share stories, and enjoy artistic endeavors.
There will be a sidewalk art show, children's paint-outs, and other art-centric activities. The Mad River Valley, with its three covered bridges and quaint villages, is the ideal spot to experience plein-air painting.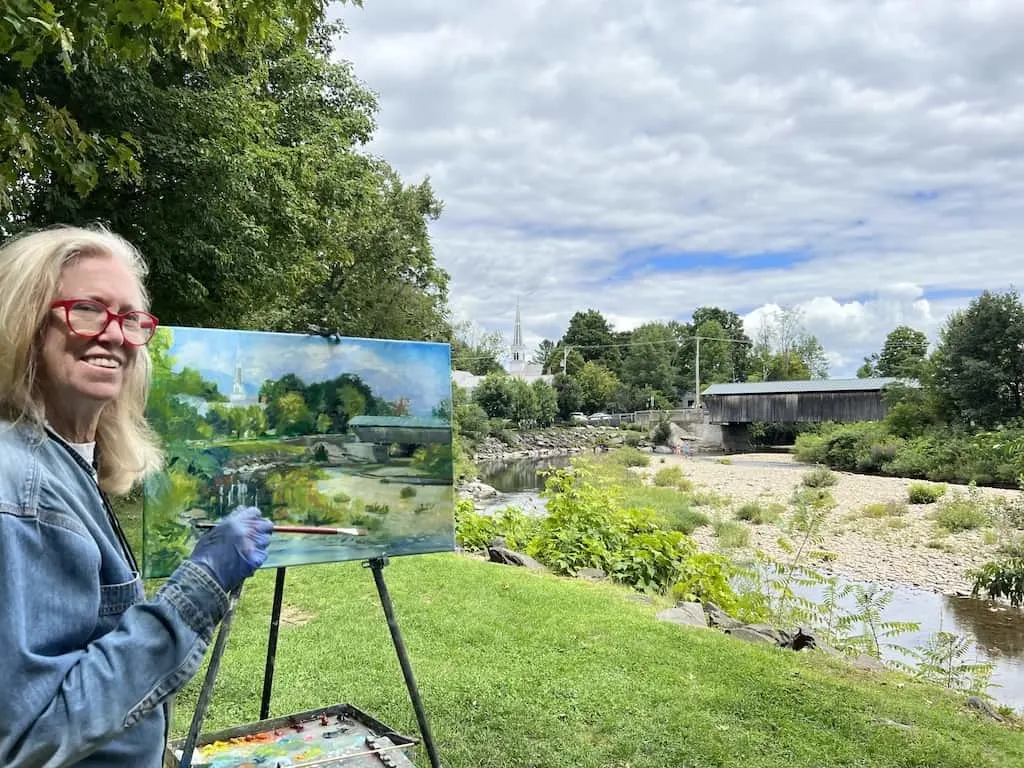 12th Annual Vermont Cheesemakers Festival in Greensboro, Vermont, August 13, 2023: Did you know that Vermont has the highest number of cheesemakers per capita in the United States? Share in the passion for making and enjoying artisanal cheese at the Vermont Cheesemakers Festival.
Taste local specialty food and beverages, meet the cheesemakers, and spend the day outdoors learning more about cheese, sampling the goods, and buying your favorite varieties.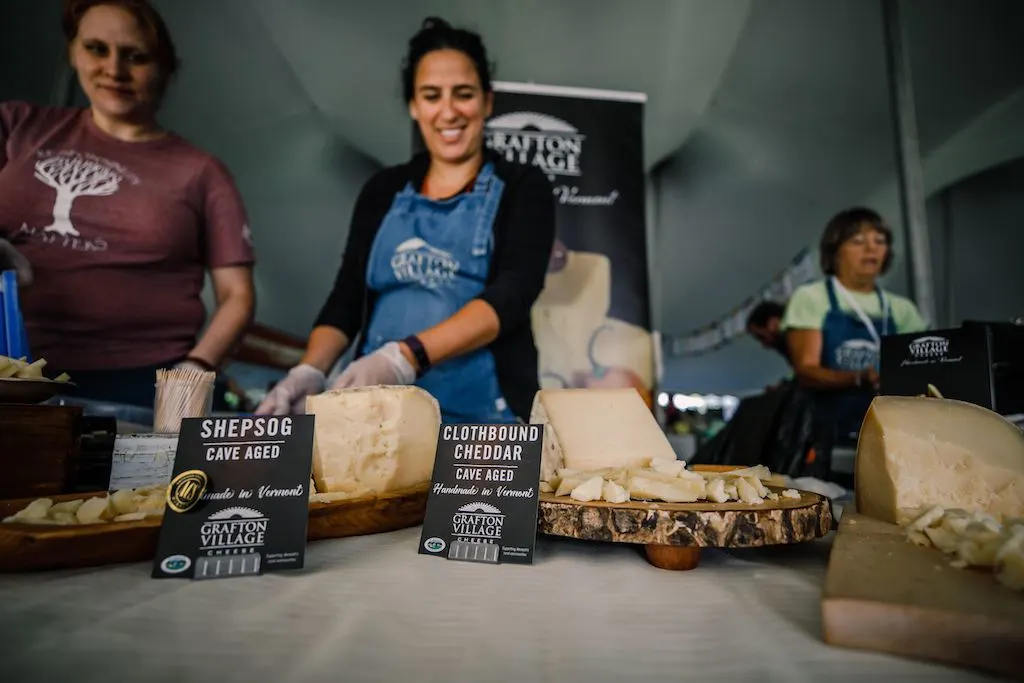 Foodaroo 8, Middlebury, Vermont, August 13, 2023: This year's Foodaro 8 is a rescheduled event that was postponed in June because of foul weather.
Presented by Middlebury UndergrounD (MUD), Foodaroo 8 unites the state's most talented culinary artisans and beverage makers, with an emphasis on Addison County and Chittenden County vendors and farms. Attendees will have a chance to taste their way through delectable culinary offerings while enjoying live music and talented street performers.
Vermont Events: August 14-20, 2023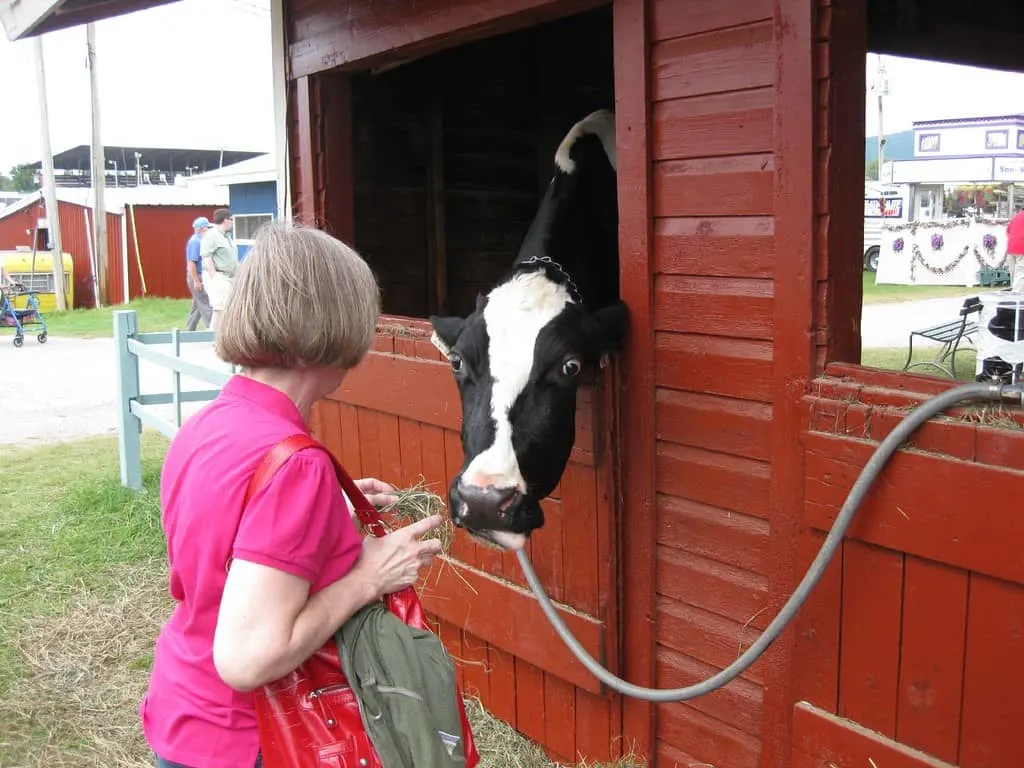 Vermont State Fair, Rutland, Vermont, August 15-19, 2023: The first Vermont State Fair took place in 1846, making it one of the oldest state fairs in the United States.
Put on by the Rutland Agricultural Society, the Vermont State Fair features a traditional midway with rides for kids and adults, local food trucks and vendors, live entertainment, and agricultural shows and demonstrations. This year's Vermont State Fair includes iconic favorites like the DNA Motorsports Demolition Derby and Pond Hill Pro Rodeo.
An annual visit to the fair seems to be the last hurrah of summer — where kids can soak up the sunshine, kick up dust as they run from ride to ride, and fall into bed smelling like a barnyard.
Green Mountain Bluegrass & Roots Festival, Manchester, Vermont, August 17-20, 2023: Four days of world-class bluegrass music in one of Vermont's most beautiful outdoor settings, the Green Mountain Bluegrass & Roots Festival for 2023 features a stellar lineup that includes the Peter Rowan Bluegrass Band, Sam Grisman Project, Ida Mae Specker & Michael James Wheeler, Sam Bush, and 24 more bands for your listening pleasure.
This is a family-friendly event, and onsite camping is available.
Vermont Events: August 21-31, 2023
41st Annual Vergennes Day in Vergennes, Vermont, August 26, 2023: Vergennes Day begins with a pancake breakfast at the Fire Department, and then heads right into a full day of festivities, which include the Little City Road Race, live music, food and craft vendors, activities for kids, and the Lions Club's famous chicken barbecue. Come out to Vermont's smallest city for a full day of fun and entertainment.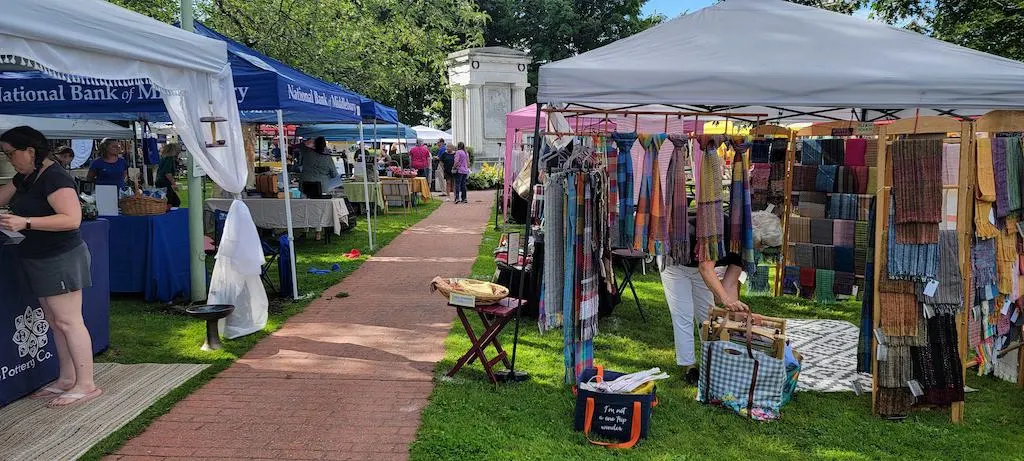 3rd Annual Best of Vermont Summer Festival, Ludlow, Vermont, August 26-27, 2023: This spectacular two-day event features more than 60 vendors selling everything from fine art to local wine and spirits, as well as live music (five bands!), agricultural demonstrations, antique tractors, and fun activities for kids.
Due to recent flooding, this year's event will focus on disaster relief for those affected in the Okemo Valley.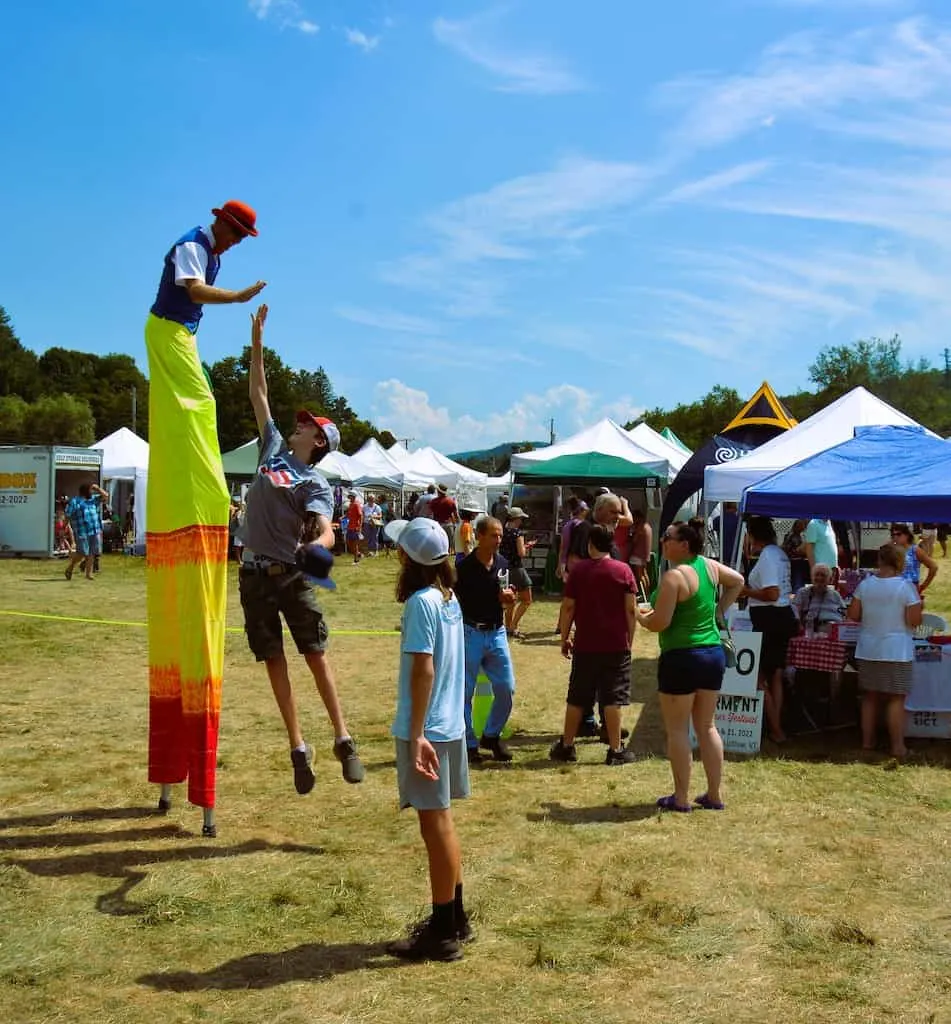 Vermont in August is about celebrating the remnants of summer with fantastic outdoor events. These incredible festivals and fairs are ideal for making the most of those hot August days and nights.
Did we forget something? Send us an email and we'll add it to our list!
---
Follow us on social media for more Vermont inspiration!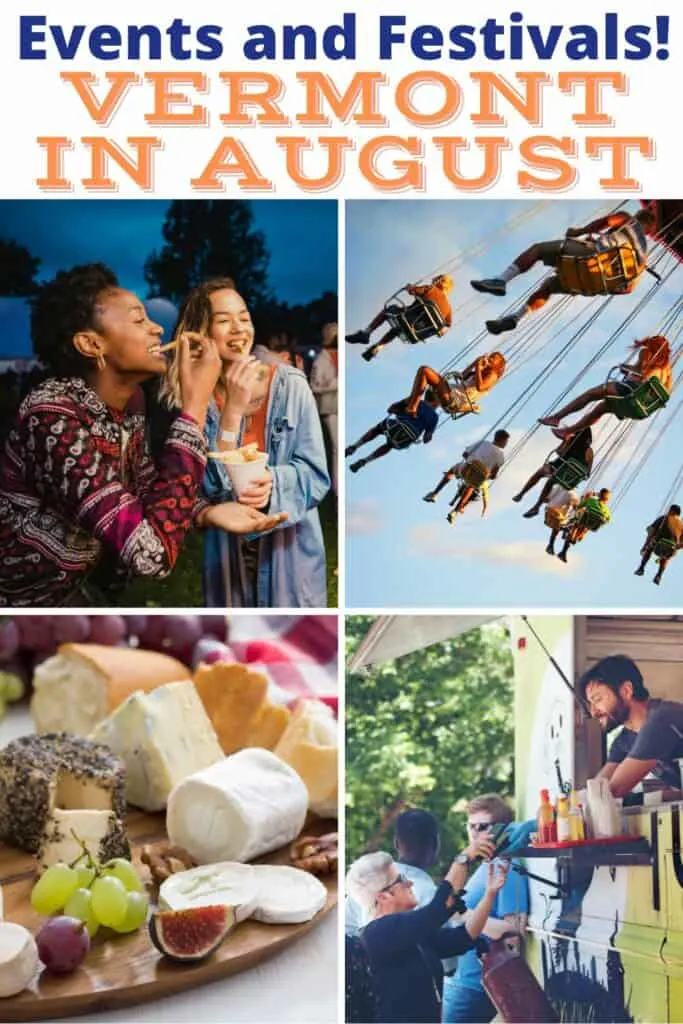 Tara Schatz is a freelance writer, and the founder and editor-in-chief of Vermont Explored and Back Road Ramblers, an American road trip blog. She is also the co-author of the 3rd edition of AMC's Best Day Hikes in Vermont, which was released in May 2023.