Living in Vermont probably sounds like a dream.
Everywhere you go you'll be surrounded by natural beauty, charming New England culture, and a brewery-to-resident ratio of about 1:5. (Okay, that might be an exaggeration but seriously, there are a lot of breweries here.)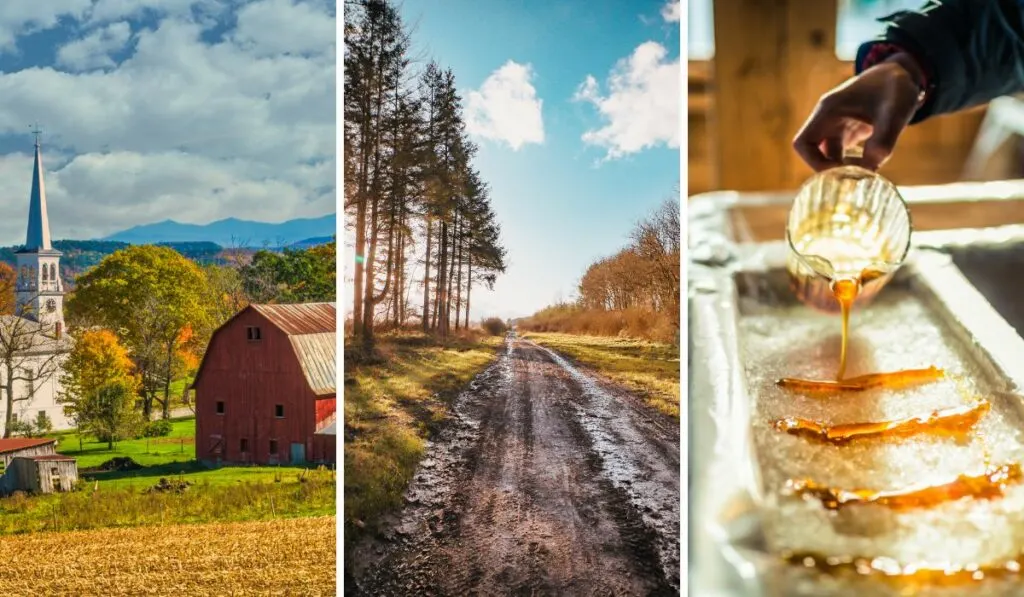 Despite what you may have heard, it's not all skiing and homemade maple syrup in Vermont.
Here are ten things you might never have been told about living in Vermont and why you should still consider it.
1. Winter Lasts Half the Year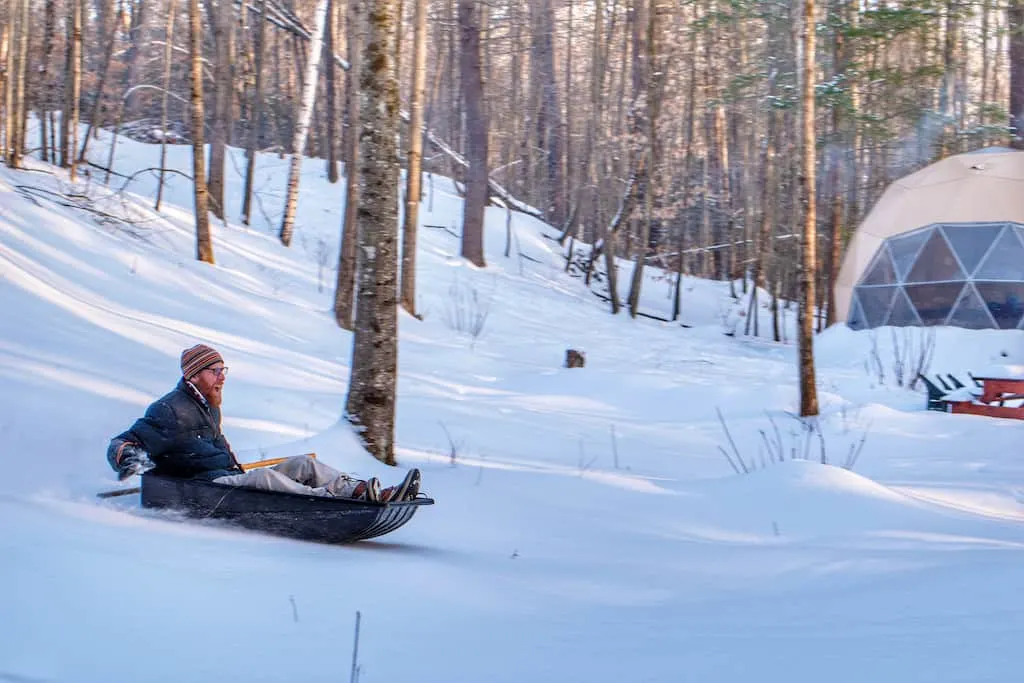 Ah, yes, the infamous Vermont winters.
The cold weather is probably high on the list of negatives for anyone considering moving to or visiting Vermont. It gets chilly here, and it stays chilly for a long time. Like, a really long time.
As you know, winter officially begins in December and clears out in March, but in reality, winter in Vermont lasts for about six months, which can feel like a lifetime if you're not used to the cold. Fortunately, there are still plenty of things to do—skiing, ice-fishing, sledding, and snowshoeing are all favorite pastimes in Vermont.
If going out and enjoying the snow isn't for you, you can always head inside to dry off by the fire and drink a steaming mug of hot cocoa in your favorite chair.
I'm not saying that the cold, short days make lounging by the fire with your favorite book more enjoyable, but I'm not not saying that.
---
Also Read: Best Winter Getaways for a Weekend in Vermont
---
2. There Are No Big Cities in Vermont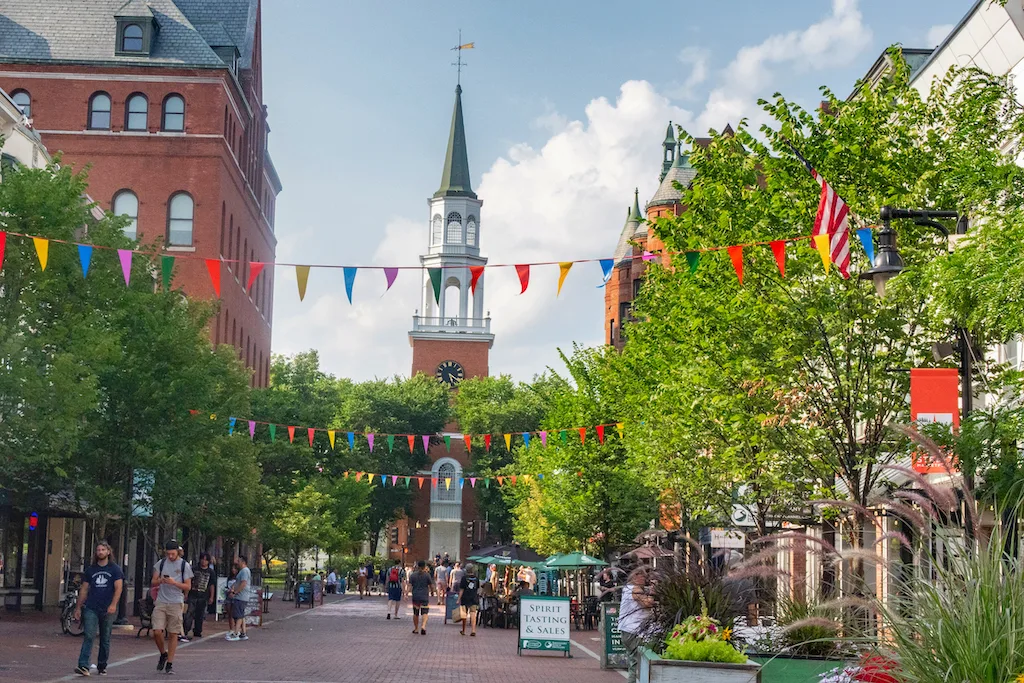 Do you remember the last time you were in a city, and you heard someone shouting on the other side of the street, but you weren't sure if they were shouting at you, so you just started walking faster?
If that sort of thing bothers you, living in Vermont might be the best thing for you. The entire state of Vermont has a population of just over half a million people, which is less than most cities on the East Coast.
Even the largest towns in Vermont have a small-town vibe.
Our biggest city, Burlington, has all the restaurants, bars, breweries, and shopping outlets you'd expect from a bigger city, but it forgoes the hustle and bustle of other northern cities like Boston or New York for a much more laidback attitude.
3. There are Four Distinct Seasons in Vermont and Two More for Good Measure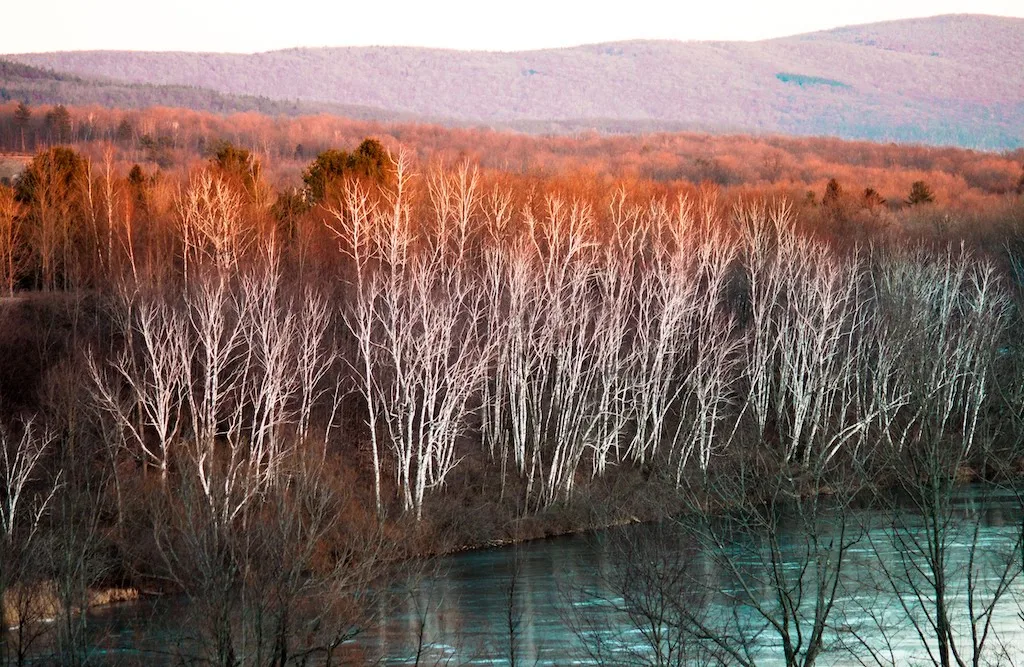 If you know anything about Vermont, you probably know that the state is most famous for beautiful foliage in the fall and great skiing in the winter.
You may have also heard about summers that rarely get too hot and a spring that comes much too late in the year. What many people don't know is that Vermont also has two transition seasons that people love to hate — stick season and mud season.
Stick season usually starts in November after the last leaves have fallen, and it lasts until the first snowfall when the trees are once again covered; this time by fluffy snowflakes.
Stick season is a gray and dreary time of year when we have to start adjusting to too-short days and frigid nights. The bare trees and dead grass make the snow that much more exciting when it finally comes.
Mud season happens in early spring when the winter snow melts, but the ground beneath is still icy. During mud season in Vermont, we deal with spring snowstorms, our fair share of rain, and dirt roads and trails that are virtually impassable.
Cars, boots, and clothing become caked with the stuff, making spring cleaning a fruitless endeavor. As it happens, mud season is also the sweetest time of year in Vermont, as the first days above freezing herald the start of the sugaring season.
From late February to early April, the sugar shacks will have smoke and steam rising from their chimneys as they boil gallons of Vermont's most famous export: pure maple syrup.
---
Also Read: 10 Fun Things to do in Mud Season in Vermont
---
4. Living in Vermont Means You Put Maple Syrup on Everything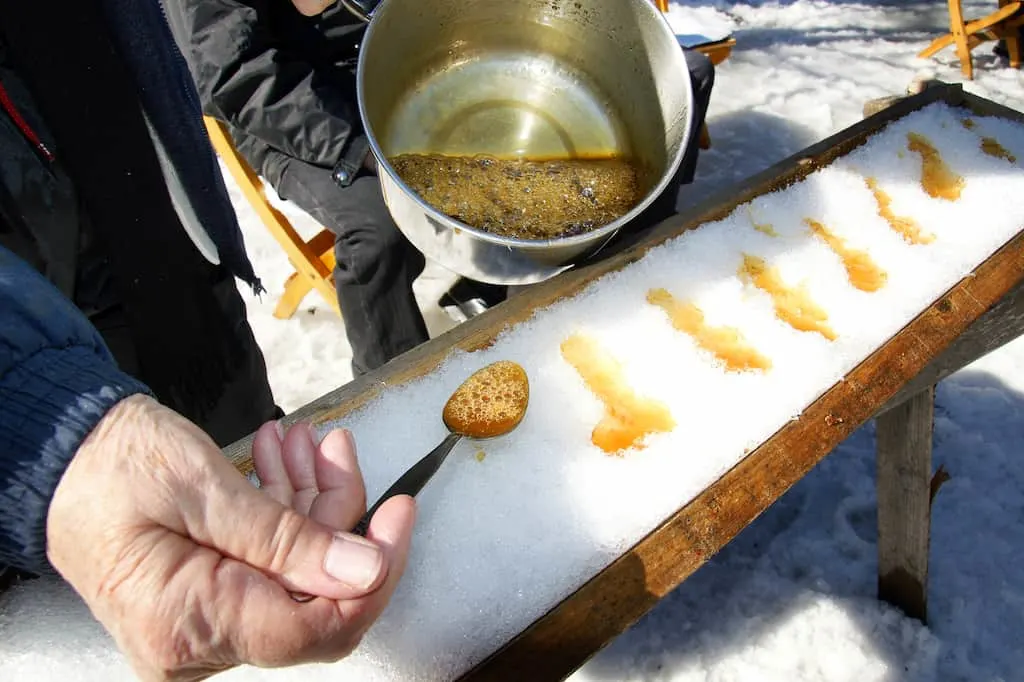 Coffee, oatmeal, sausage, baked goods, even fresh snow—Vermonters love to experiment with maple syrup.
Not only is Vermont the number one producer of maple syrup in the US, but sugaring is also deeply ingrained in the culture of the state. When exploring the Green Mountains, you're apt to find maple syrup poured over almost everything, and infused into everything else.
Restaurants serve bread with maple butter, bakeries display maple-walnut muffins and cakes, and any general store worth its salt will have a bucket of maple lollipops sitting beside the register.
For the locals, it's less about maple-flavored products and more about having a jug of syrup in the fridge for every occasion.
I like to use it as a sweetener in my tea and coffee, and after dinner, it serves as the perfect addition to any dessert. Just drizzle maple syrup over fresh fruit, ice cream, or cake, and you'll wonder how you ever lived without it.
5. Here There Be Monsters!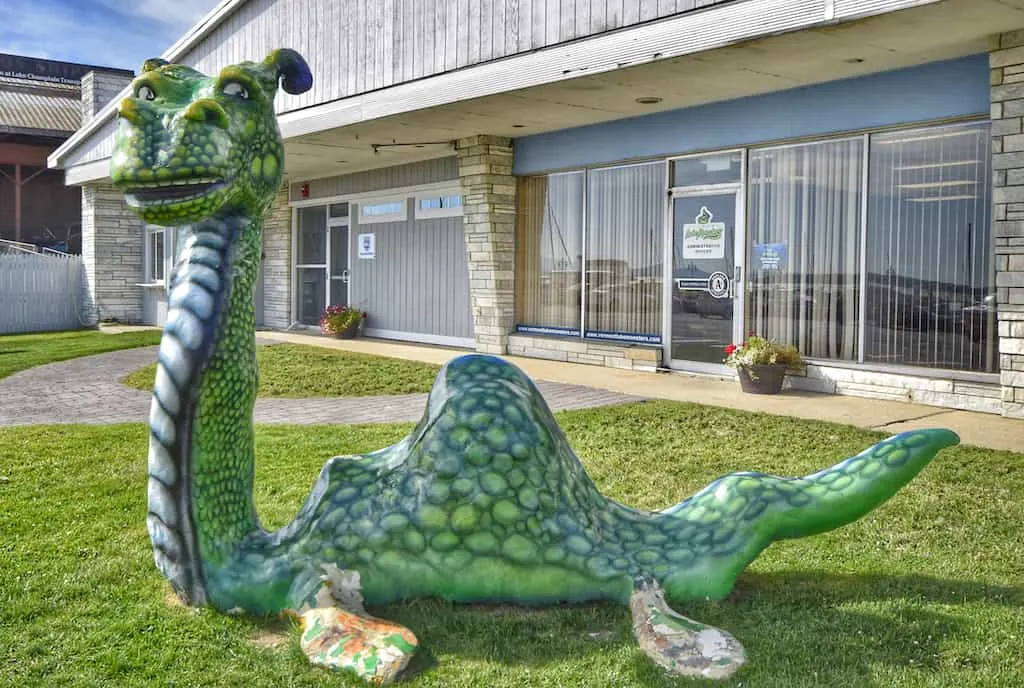 Along the rocky shoreline of Lake Champlain, you're bound to see images of our beloved lake monster, Champ.
Although Champ's existence has never been officially proven, his legend is present everywhere in the Lake Champlain area. As one of Vermont's most well-known folktales, the opportunity to see Champ is a powerful draw for tourists visiting Northern Vermont.
Champ is said to be a relative of the Loch Ness Monster, and hundreds of people have spotted him since the first sighting in 1819. Historians think that Champ is probably a garfish, but he has also been described as an enormous serpent, with silvery scales.
Whether Champ makes his home in Lake Champlain or exists only in our imaginations, he is officially protected by both Vermont and New York.
Champ isn't the only unexplained supernatural phenomenon in the Green Mountains, however.
The Bennington Triangle is an area of Southwestern Vermont named after the infamous Bermuda Triangle.
At the center of the triangle, which includes the towns of Bennington, Woodford, Shaftsbury, and Somerset, is Glastenbury Mountain and the Glastenbury wilderness.
Between 1945 and 1950, five people vanished in the Glastenbury Wilderness and were never found, leading many to believe that the mountain was either haunted or was the home of a mythological beast similar to the bigfoot.
The disappearances served as the inspiration for Shirley Jackson's novel, Hangsaman, and have been featured in the TV shows Weird or What? and Most Terrifying Places in America.
6. Living in Vermont Means You Can Get There from Here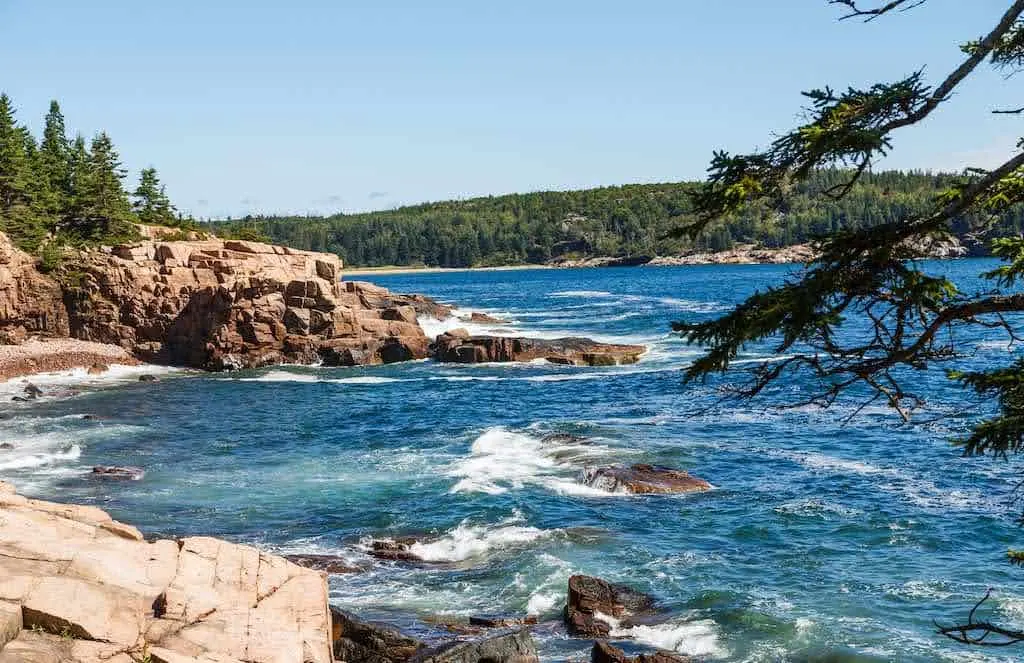 While Vermont has a nearly endless supply of outdoor activities to indulge in, there are still those who claim that there's "nothing to do in Vermont."
If you're looking for big-city shopping, stadium-size music venues, or national sports teams, you may find Vermont slightly lacking.
The good news is that Vermont is in a prime location to take advantage of everything the Northeastern US has to offer.
Want to eat lobster and oysters fresh out of the ocean? The Atlantic coast is only two hours from Brattleboro, VT.
Feel like seeing a concert, shopping, or just taking a break from rural life? New York City and Boston are both under four hours from Southern Vermont.
If you live in Northern Vermont, the Canadian border and the city of Montreal are less than two hours from Burlington.
In addition to its proximity to some of the best cities in North America, living in Vermont puts you close to several other fantastic states for outdoor adventures.
Maine, New Hampshire, Massachusetts, upstate New York, and Quebec are all within easy driving distance of Vermont, giving you quick access to a lifetime's worth of hiking, camping, boating, swimming, skiing, and more.
7. There are More Churches Than You Can Count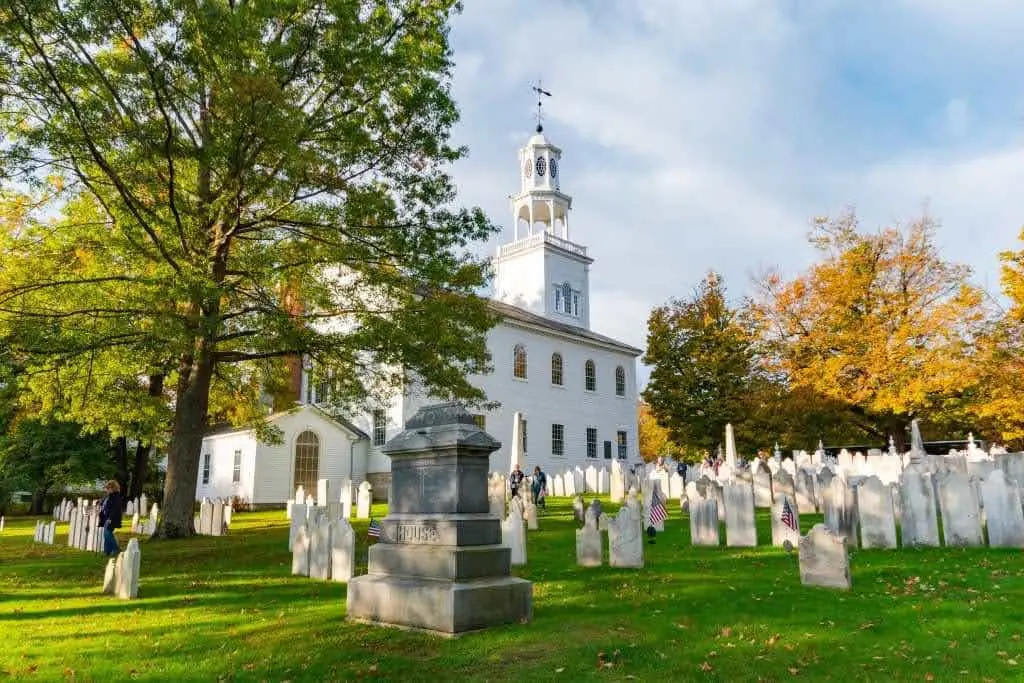 Driving through Vermont's quiet villages, you'd never guess that Vermont is the third least religious state in the country (right behind New Hampshire and Massachusetts).
Almost every town in Vermont boasts one or two beautiful churches and most of them are several decades older than your grandparents.
Many of the early protestant churches established in Vermont are still standing, including the Old First Church in Bennington which was built in 1805 and is well worth a visit. As a bonus, you can also stop in to see the grave of Robert Frost who is buried in the cemetery behind the church.
Some other churches in Vermont that are worth exploring are the First United Methodist Church of Burlington, the Trinity Episcopal Church in Shelburne, and the Stowe Community Church in Stowe.
8. It's Not All Hippies and Farmers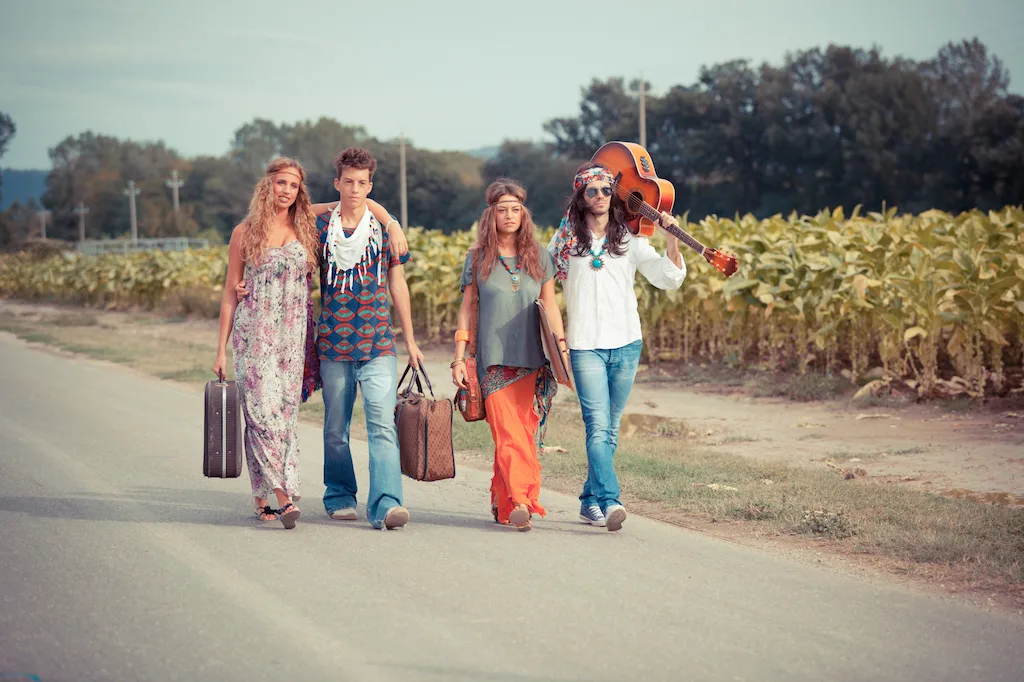 Vermont has a reputation as a haven for progressive thinkers. Anarchist puppet theaters, organic farmers, and of course, Bernie Sanders, have all contributed to the belief that Vermont is populated solely by hippy homesteaders and liberal arts students.
While it's true that Vermont is more progressive than most other states, you'll find that there are still a diverse array of beliefs represented in the Green Mountain State. Wherever you go in Vermont you'll find people from every corner of the political compass.
9. Living in Vermont Means You Might as Well Stop Washing Your Car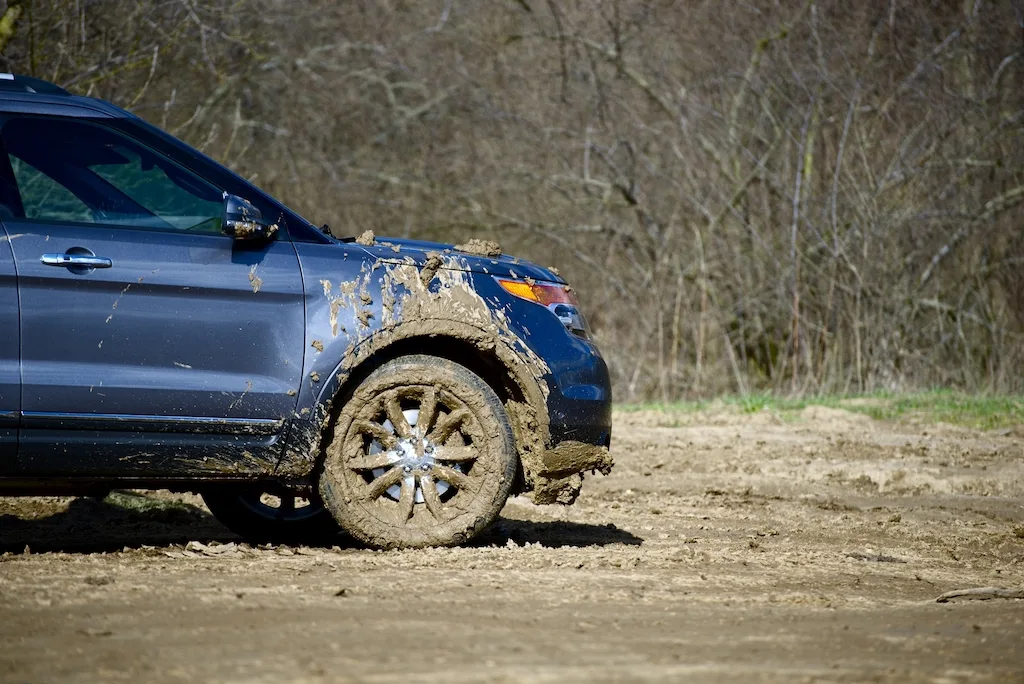 About 55% of Vermont's roads are unpaved, which means that mud season can get your car pretty messy if you go down the wrong street. Although the many dirt roads can be a challenge for those who like to keep their cars shiny and clean, they go a long way in adding to Vermont's backwoods charm.
It isn't all dirt roads though; Vermont is also the home of small highways. I have yet to encounter a Vermont road that has more than two lanes per side, and thanks to Vermont's small population, the only time traffic will be a problem is when the leaf peepers start stopping in the road to take pictures of the foliage (just find a parking spot!).
10. Fall Is NOT Overrated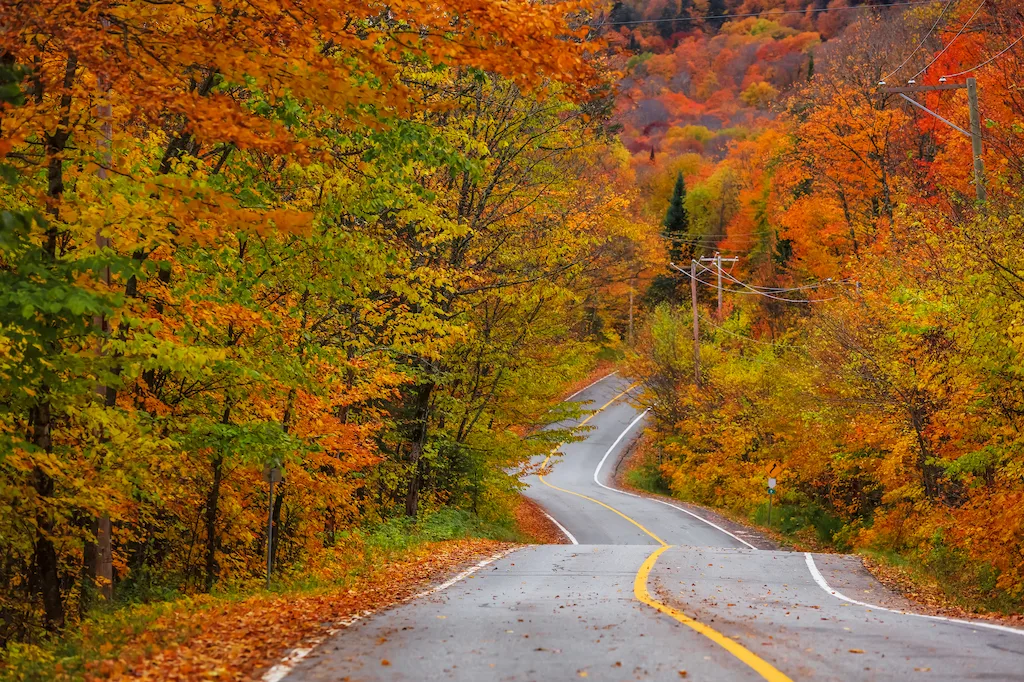 Chances are, if you've ever considered coming to Vermont (or living in Vermont), you know that fall is a big deal here. Come October, people travel from all over the country, and even the world, just to get a good look at the bright colors of Vermont's hardwood forests getting ready for winter.
If you've never visited Vermont during the fall, you may assume that the photos are edited, the saturation cranked up past one hundred to make the trees as vibrant as possible. Well, I'm here to tell you that whatever fall photos you've seen, being there in person blows it out of the water.
The stunning foliage is only half the reason to come to Vermont during the fall; it's a time for celebration in New England, and nobody celebrates autumn more than Vermonters.
As the leaves start to change, apple cider donuts start to appear in all the shops and farmstands, served with steaming hot spiced cider. Corn mazes and hay rides spring up, and mounds of pumpkins and gourds are piled on the sides of the roads to be sold.
Harvest celebrations and Halloween parties give Vermonters and visitors the chance for one last hurrah before the long, cold winter.
Living in Vermont is definitely not for everyone, but give it half a chance, and you may find that it's just what you're looking for.
---
Follow us on social media for more Vermont inspiration!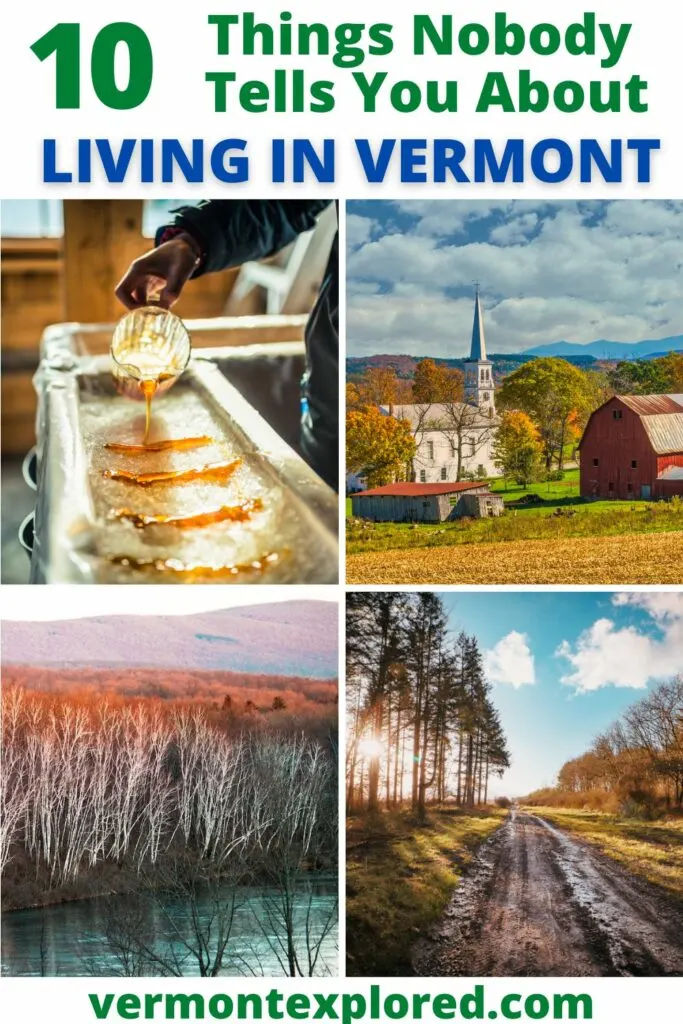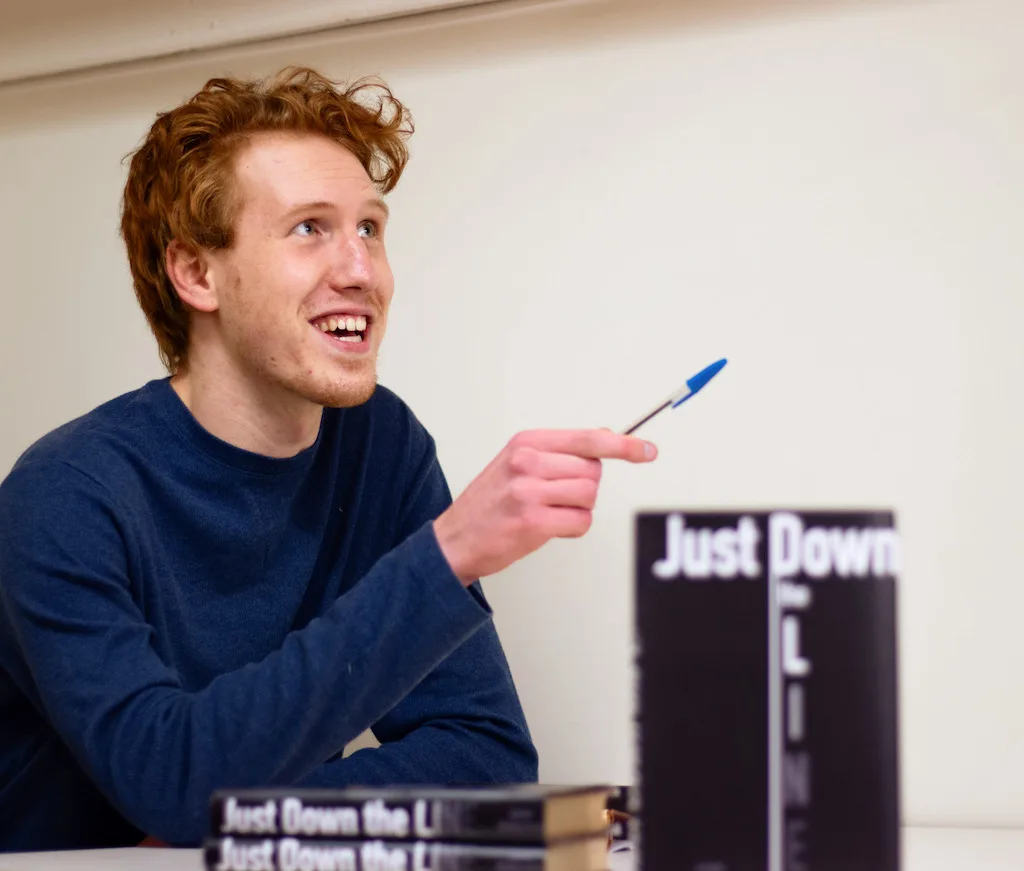 Gabriel Reed recently graduated from Keene State College with a degree in English and is a writer and photographer from Southern Vermont. In his free time, Gabe enjoys spending time outdoors and pursuing his love for fantasy stories, medieval aesthetics, and grilled meats.