Got a Vermont lover on your holiday gift list?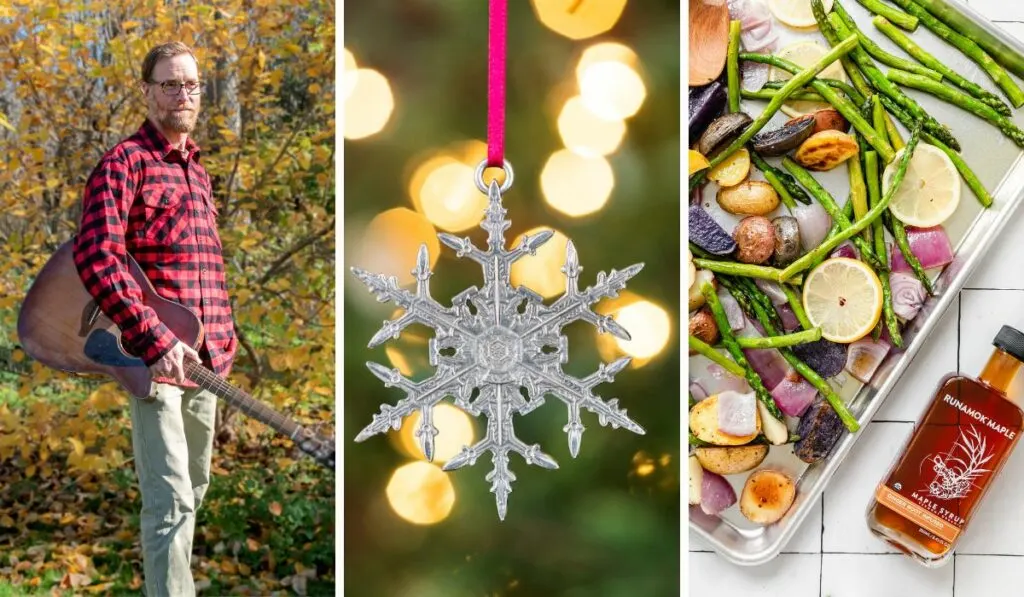 We are so lucky to have an abundance of local Vermont companies that specialize in quality products, clothing, and specialty foods from the Green Mountain State.
This year, I've scoured the state for beautiful and timeless gifts from Vermont, as well as some gifts that I'm sure won't last very long — looking at you, Vermont maple syrup!
Here's my curated collection of the best Vermont gifts to celebrate the holiday season.
Darn Tough Vermont Socks: The Perfect Gift for Staying Cozy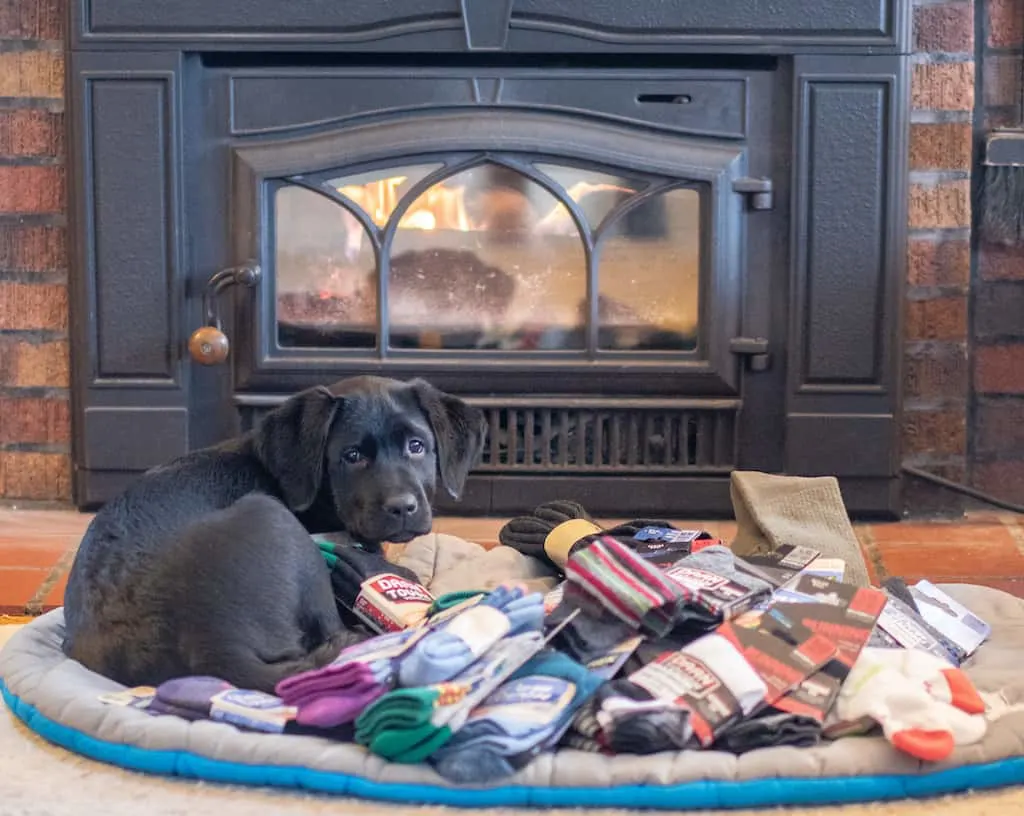 For all of you naysayers who think giving or receiving socks as a gift is boring, think again! Darn Tough Socks are the best on the planet for so many reasons!
First of all, they are made from Merino wool, which means they will keep you warm in the winter and cool in the summer, they wick moisture (sweat) away from your feet, and they are naturally antimicrobial so they never smell funky, even after a full day of adventuring.
Darn Tough socks are made right here in Vermont and they come in gorgeous color combinations that are so much fun to wear.
Finally, Darn Tough socks are unconditionally guaranteed for life. The return process is easy, but honestly, each pair lasts me at least five years, so I rarely have to send them away.
I promise that anyone who wears socks hiker on your holiday gift list will adore a pair of these! Get free shipping when you order two or more pairs, or pick some up at your local outdoor retailer.
Vermont Flannel: Everyday Flannels That Are Soft Beyond Reason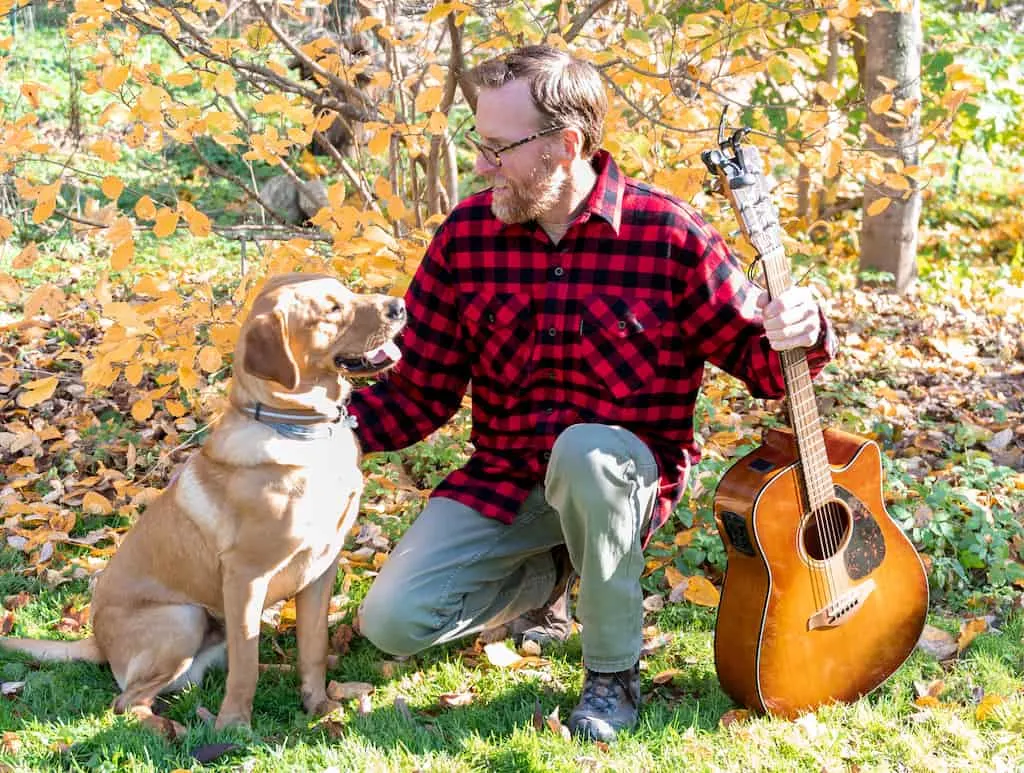 Sure, our fellow Vermonters are known for having too many flannel shirts and wearing them on camping trips, to fancy dinner parties, and even to weddings, but if you've ever worn a classic Vermont Flannel shirt — made with 100% brushed organic cotton — you'll understand the appeal.
These organic flannel shirts are soft beyond reason, extremely durable, made with organic cotton, and they'll keep your recipient cozy from October to May.
Vermont Flannel has been making beautiful flannels in the USA since 1991, and their line has recently expanded to include blankets, pajamas, and dog blankets.
Visit Vermont Flannel in locations throughout Vermont (Ferrisburgh, Woodstock, Burlington, Manchester, Johnson, or East Barre), or their new locations in Freeport and Portland, Maine. You can also find all of your favorite Vermont Flannels online.
Big Picture Farm Caramels: For the Sweet Tooth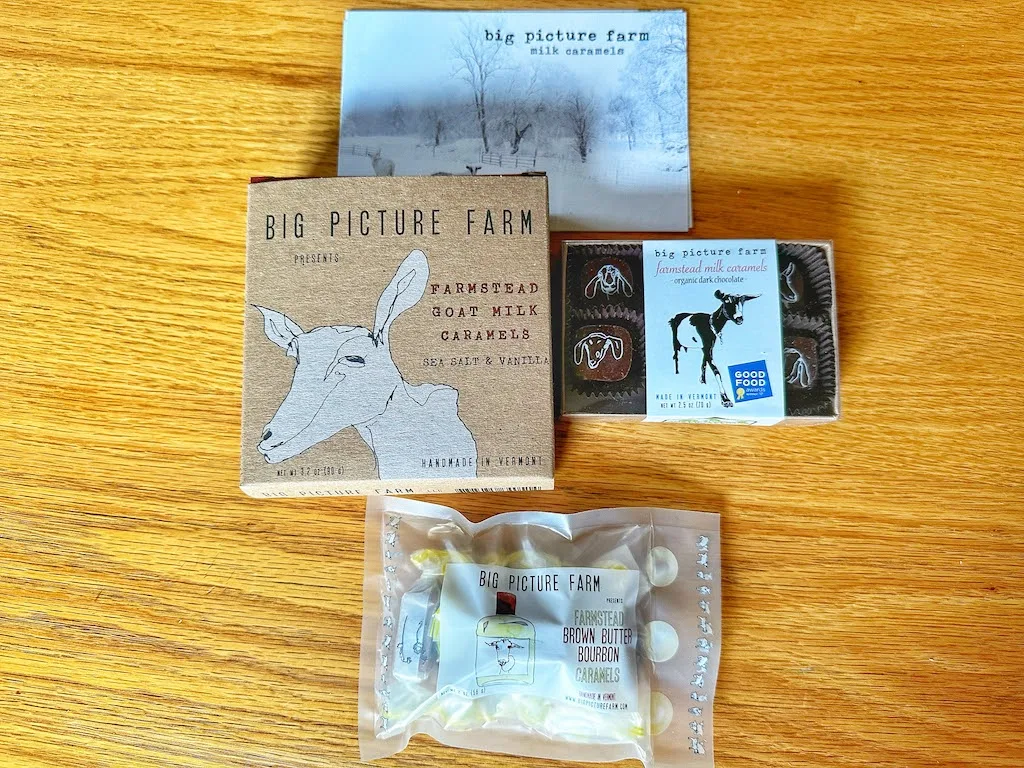 Big Picture Farm is a small hillside goat dairy and farmstead confectionery and creamery located in southern Vermont.
Their award-winning goat milk caramels and farmstead cheeses are made with fresh, creamy goat's milk from their herd of 40 healthy and happy, free-ranging companions. An Animal-Welfare-Approved farm, the health and happiness of their animals is the center around which their farm and farm products revolve.
Their mission is also to integrate agriculture and narrative in a fresh way that properly evokes the place, animals, and work in order to bring to life the exciting and unpredictable evolution of their products, farm, and lives.
Creamy caramels and decadent chocolates from Big Picture Farm will please every sweet tooth on your list. I can personally recommend the Sea Salt & Vanilla Carmels, which are delightfully chewy and full of complex flavors.
Bennington Potters: Elegant and Timeless Gifts from Vermont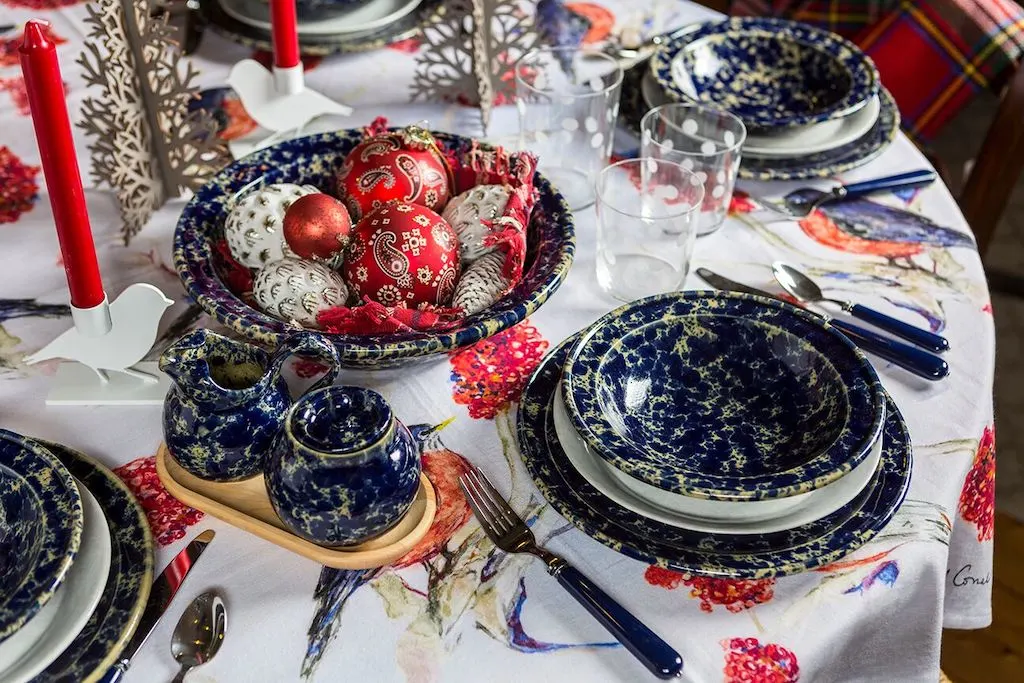 Bennington Potters has been an iconic fixture in Vermont for more than 70 years.
The original Potters Yard opened in Bennington in 1948 with signature stoneware that quickly became a well-known symbol of a now classic Vermont brand.
While Bennington Potters is still best known for that signature stoneware, they have added new glazes and patterns over the years, plus a huge selection of serving bowls and platters, dinnerware, bakeware, and our favorite piece — the oh-so-useful batter bowl (pair this with a box of pancake mix and some Runamok Maple Syrup for the most appreciated gift of the season).
Vermont Teddy Bears: A Great Gift for Kids or Kids-At-Heart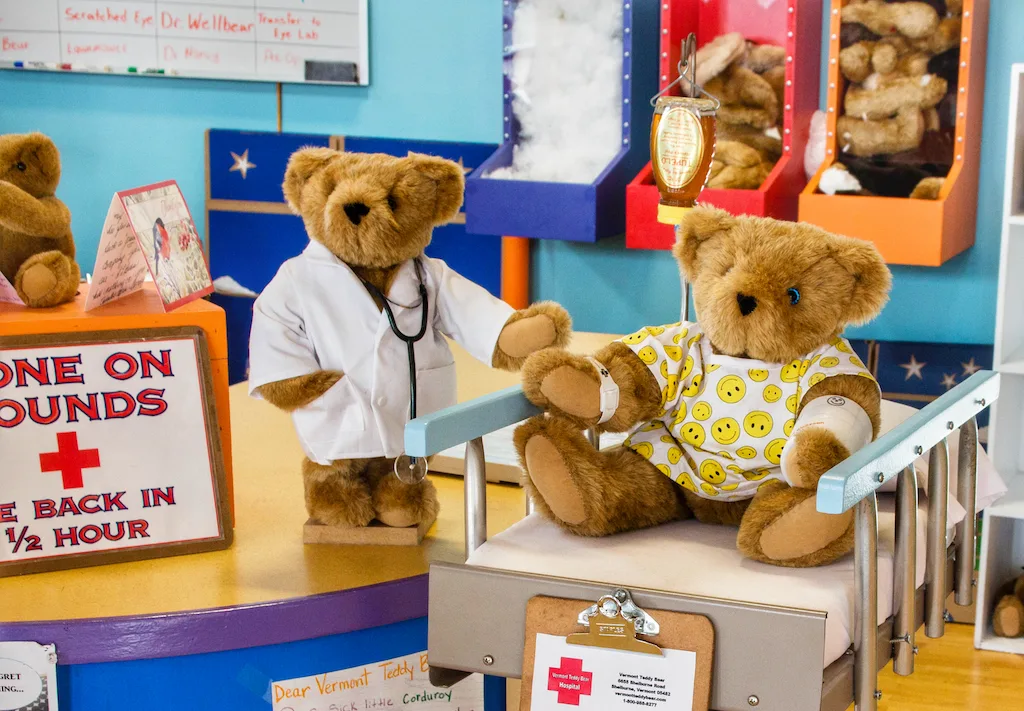 For all the kids or kids-at-heart in your life, give a timeless gift from Vermont that is made in the USA, guaranteed for life, and most of all, cute and cuddly!
A classic Vermont Teddy Bear is one of our favorite gifts from Vermont for new babies, kids, and college students, but we also know plenty of adults who would be all smiles to receive one of these adorable bears.
The Vermont Teddy Bear Company began on Church Street in Burlington in 1981, and the country's largest teddy bear manufacturer still operates out of a facility in Shelburne, not far from its original site.
If you're local, you can still tour the Shelburne factory, where you can watch the bear-building process from a few feet away, and visit the Bear Hospital, where Doctor Pam repairs worn and injured Vermont Teddy Bears.
Runamok Maple Syrup: Maple Goodness with a Twist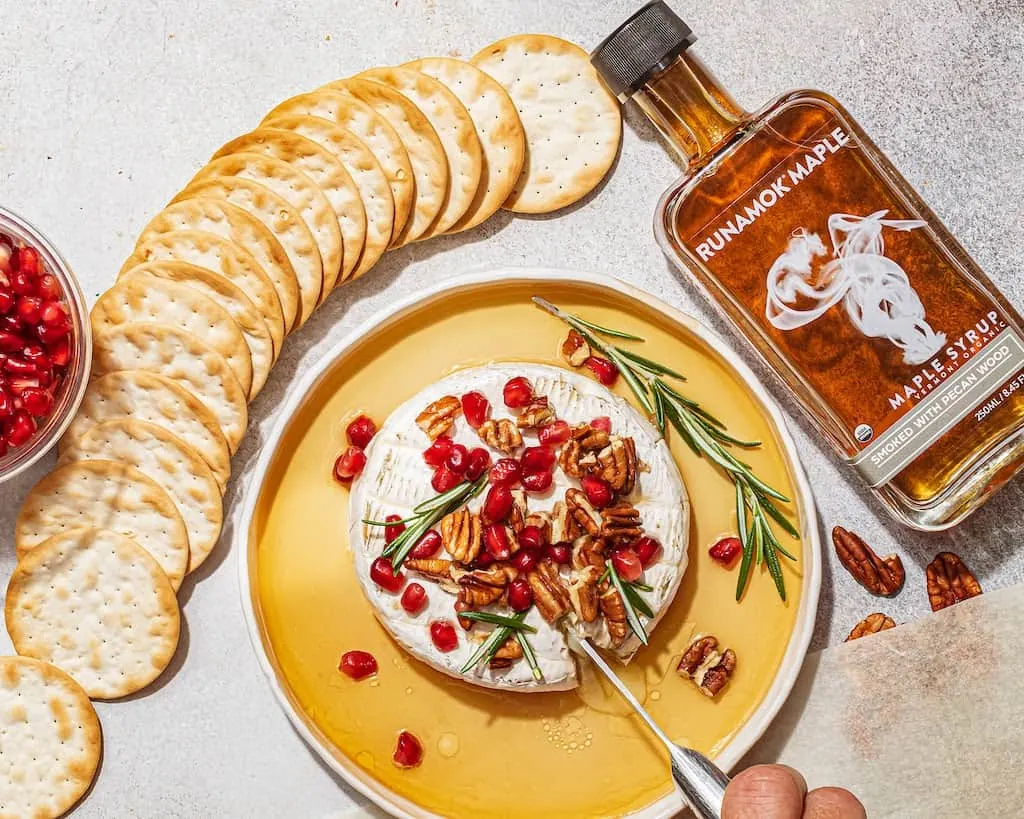 You can't get more Vermonty than gifting the pure liquid gold that the state is known for, and you can elevate this experience when you purchase Runamok Maple Syrup for your favorite Vermont lover.
Runamok is a family-owned company started by husband and wife, Eric and Laura Sorkin. While Runamok sells pure maple syrup in beautiful glass bottles, they have become known around the country for their line of infused, smoked, and barrel-aged maple products.
One of our favorite gifts from Vermont is the Smoke + Barrels sampler collection, which includes four flavors of maple syrup with a delectable twist — Smoked with Pecan Wood Organic Maple Syrup, Rum Barrel-Aged Organic Maple Syrup, Bourbon Barrel-Aged Organic Maple Syrup and Apple Brandy Barrel-Aged Organic Maple Syrup.
These specialty maple syrups are fantastic paired with ice cream, mixed in cocktails, or enjoyed over pancakes. For those of you who thought there was nothing better than pure Vermont maple syrup, try Runamok for an otherworldly experience.
Skida Hats: A Perfect Holiday Gift for Winter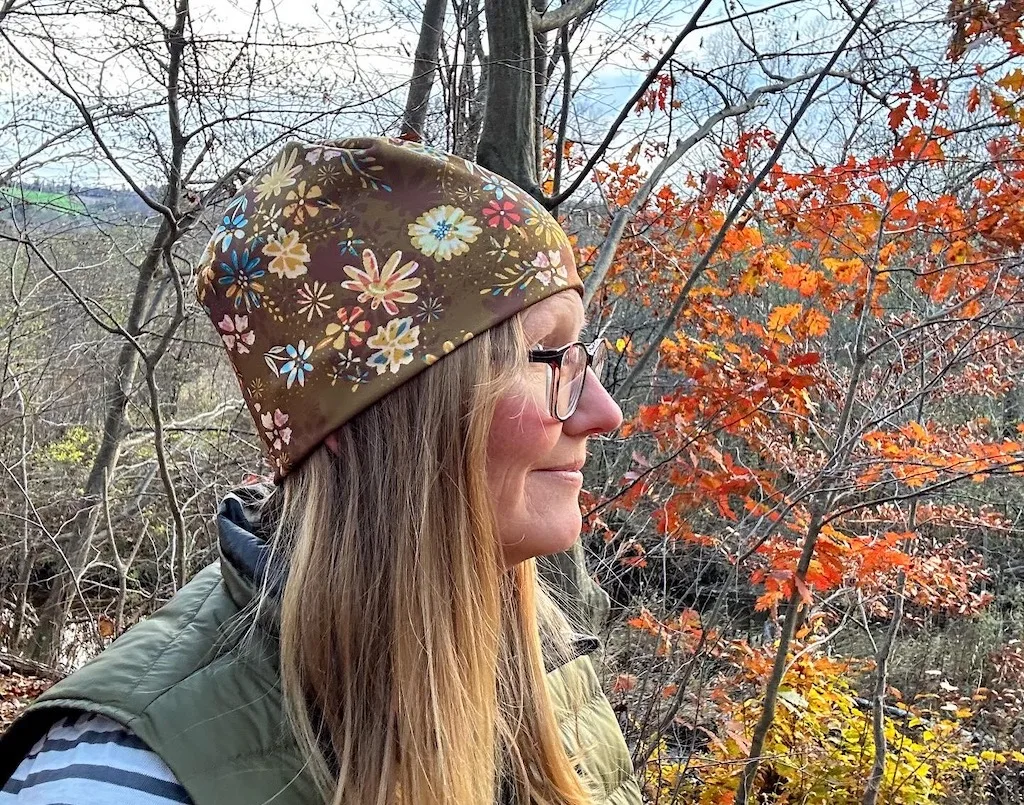 Give your favorite Vermont lover the gift of warmth and color this season!
Skida specializes in colorful, stretchy hats that are perfect for outdoor adventures. Corinne Prevot back started the company in 2008 (when she was still in high school) and quickly grew into an iconic Vermont brand.
Skida hats are vibrant, playful, and warm, and there are so many beautiful designs and colors to choose from. Your most difficult decision will be deciding on one of the unique patterns for your favorite outdoor lover.
Skida is best known for its collection of winter hats, but you can also purchase beautiful headbands, neck warmers, and dog bandanas. If you've got a dog lover in you're life, you can even buy a Skida hat and matching dog bandana (best gift ever!).
All Skida clothing is proudly made in Vermont's Northeast Kingdom. Get free shipping on orders over $75.
Vermont Marshmallows: The Sweetest Gift from Vermont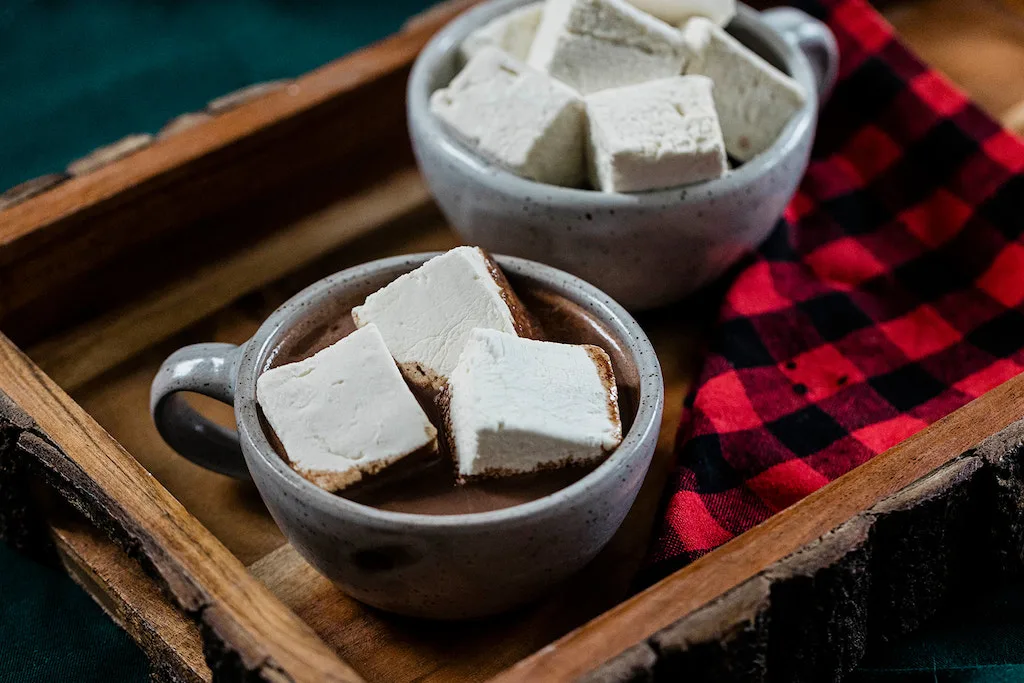 Elevate your hot chocolate game with decadent, handcrafted marshmallows in big, bold flavors that will surprise and delight every sweet tooth.
The Vermont Marshmallow Company is a thriving small business that features a rotating cast of gluten-free marshmallows with flavors that are off-the-charts delicious and "pillowy as heck".
Pick up a pack of 10 in one of five decadent flavors (Gingerbread, Buttered Rum, Toasty Vanilla, Peppermint, or Dulce de Leche for the 2023 holiday season). Better yet, give the gift of a cozy winter afternoon with a Holiday Cocoa and Marshmallow Kit, featuring a bag of gourmet marshmallows and Tavernier Chocolate's luxurious hot cocoa mix.
E-commerce orders at The Vermont Marshmallow Company will begin shipping on 11/20/2023 and will be delivered by Christmas.
Lake Champlain Chocolates: The Perfect Host/Hostess Gift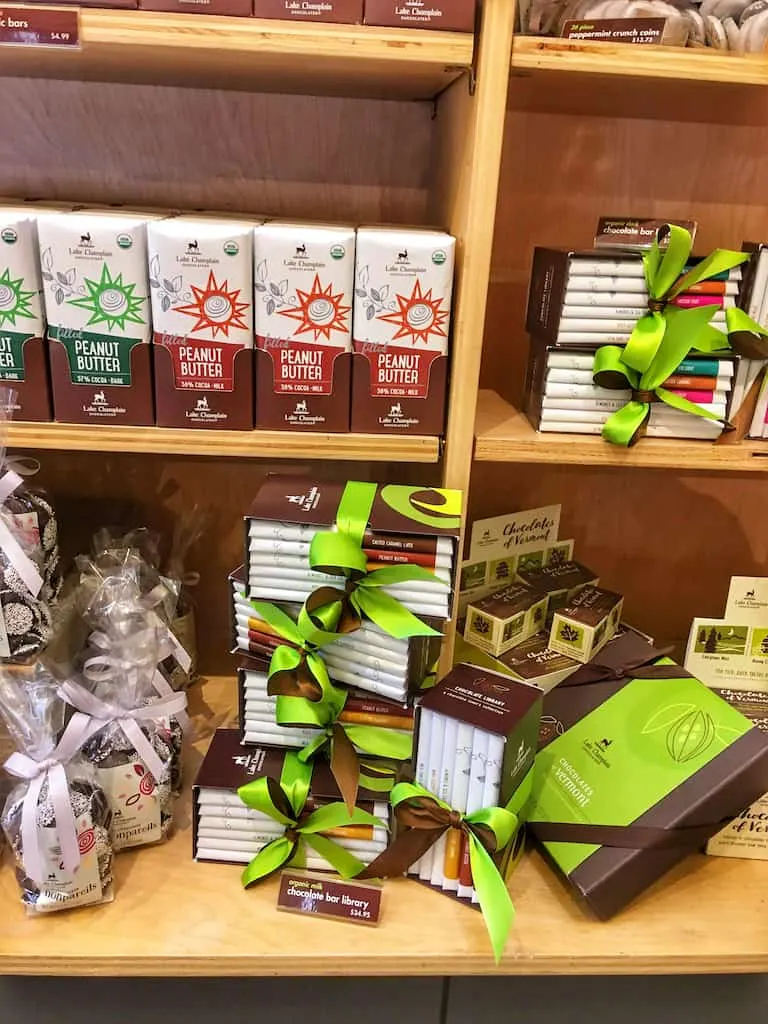 Chocolate lovers unite!
Not only are Lake Champlain Chocolates lovingly crafted in Vermont, but they're produced without preservatives, additives, shelf extenders, palm oil, or artificial ingredients. Just pure, irresistible chocolate in a variety of indulgent flavors.
From truffles and caramels to gourmet chocolate bars, Lake Champlain Chocolates start with the highest-quality non-GMO, organic, and fair trade ingredients, along with local fresh cream, honey, and maple syrup.
Lake Champlain Chocolates is a certified B Corporation®, working to develop progressive social and environmental business practices, accountability, and transparency.
Grab an assortment of holiday chocolates from Lake Champlain Chocolates for your boss, your pet sitter, or your best friend!
Snowflake Bentley Ornament by Danforth Pewter
Every year since 1997, the Jericho Historical Society has worked with Vermont Snowflakes to commission a custom design: a snowflake made of pewter, based on one of Wilson Bentley's photographs.
Known more widely as Snowflake Bentley, Wilson Bentley was one of Vermont's most well-known residents, an American meteorologist and photographer, who became the first known person to take detailed photos of snowflakes to record their unique features.
Designers at Danforth Pewter work closely with Vermont Snowflakes to capture the most eye-catching details of the selected snowflake and then Danforth brings the design to life as an ornament and jewelry.
Not only is the annual Snowflake Bentley ornament a wonderful gift from Vermont, but it also supports the mission of Jericho Historical Society to preserve the rich history of Jericho, Vermont, and the legacy of Wilson "Snowflake" Bentley.
Grab the 2023 Snowflake Bentley ornament online at Danforth Pewter or one of their 10 retail locations.
Plymouth Artisan Cheese Sampler: Yes, Cheddar is Better!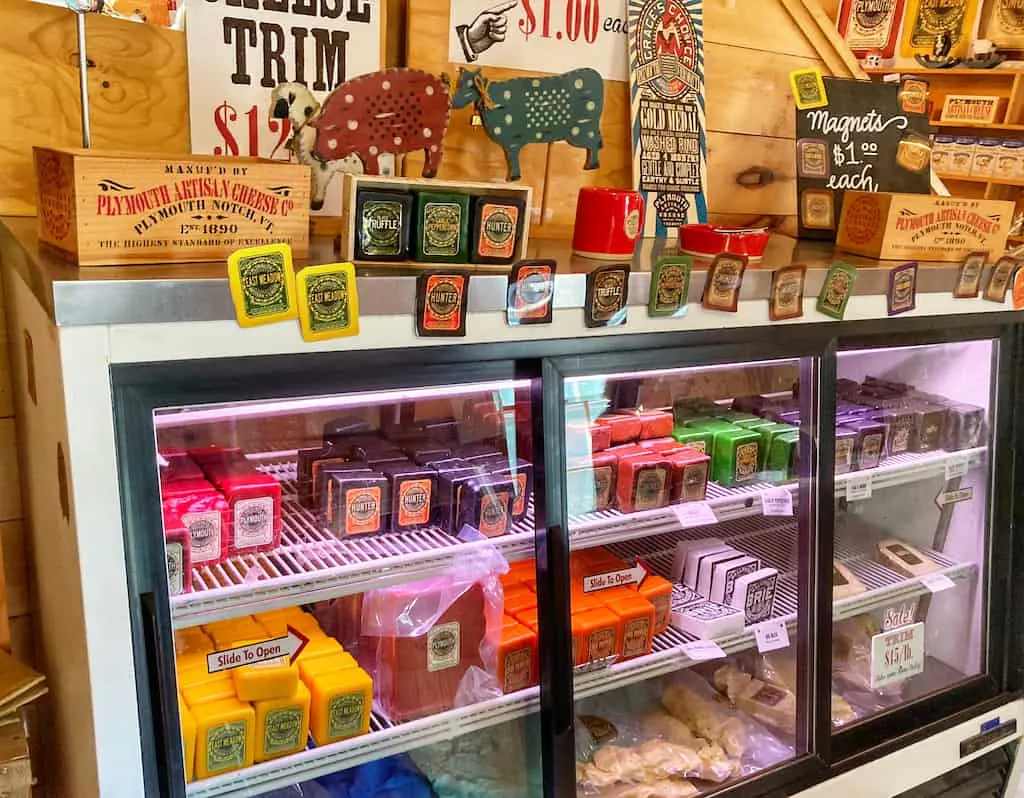 America's oldest cheddar is still made from the original 1890 recipe in Plymouth Notch, Vermont. Not only is this tiny Vermont hamlet home to Vermont's tastiest cheddar, but it's also the birthplace and former hometown of our 30th president, Calvin Coolidge.
If you find yourself passing through the mountains of central Vermont, be sure to stop at President Calvin Coolidge Historic Site and Plymouth Artisan Cheese. If you can't visit in person, order a Sampler Gift Box with six award-winning cheeses made from locally sourced raw cow's milk.
You get to pick the flavors, but if you can't decide, might I suggest the Original Plymouth Cheddar (the original Coolidge Family recipe), Sage and Herb Cheddar, and Hot Pepper Cheddar? Vermont cheese is the perfect winter accompaniment to a cozy fire and a glass of wine.
---
Give the gift of Vermont this year while supporting local businesses. Every gift and every customer makes a difference!
More Vermont Gift Ideas!
Check out our other Vermont gift guides!
Follow us on social media for more Vermont inspiration!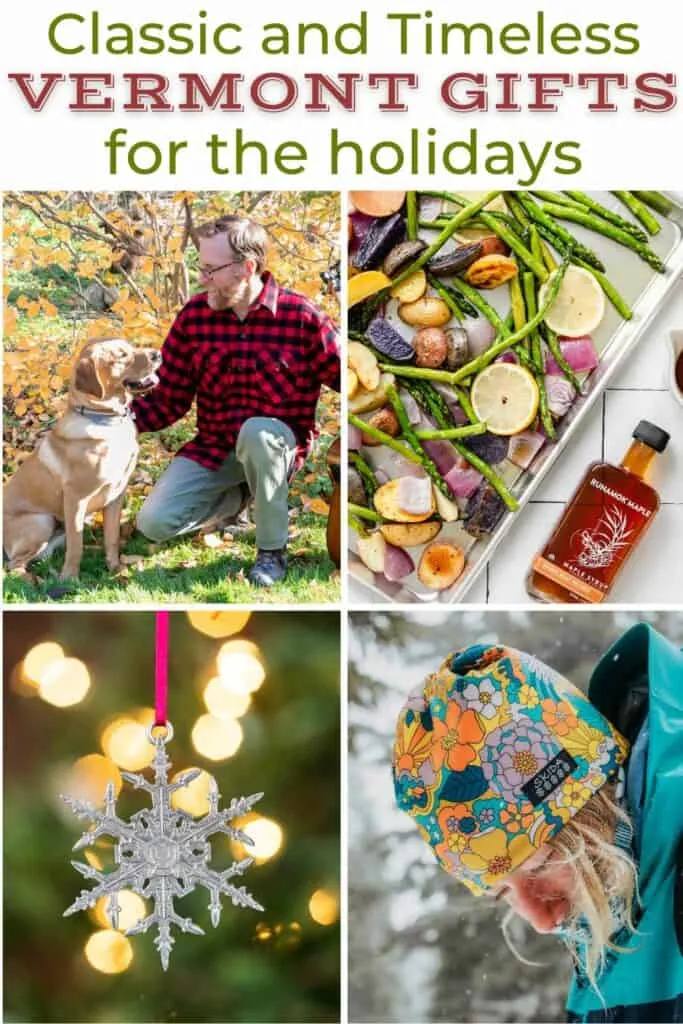 Tara Schatz is a freelance writer, and the founder and editor-in-chief of Vermont Explored and Back Road Ramblers, an American road trip blog. She is also the co-author of the 3rd edition of AMC's Best Day Hikes in Vermont, which was released in May 2023, and the author of 100+ Wonderful Ways to Experience Vermont.